Dedicated Server
Best Dedicated Server in India from Leading Data Centers. Also, Get Dedicated Server Hosting from different locations at Cheapest Price Ever. Buy Now! The high-end servers are secure with guaranteed uptime that helps you to stay problem-free. Meanwhile, You will be open to access every perk of the server as you wish. In simple words, the whole machine will be yours.
Be independent and choose the cheap and best-dedicated server option ever to take everything under your control.
See Packages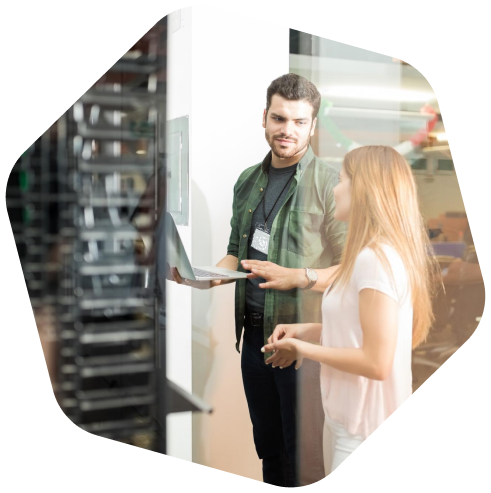 SSD & HDD
We got you covered with both HDD or NVMe SSDs Specifications.

Root Access
Get maximum control over the server with root access.

Installation Support
Get Installation support for the software to be installed.

Quick Provisioning
Get your dedicated server with all the basic installation on Time.
Hosting Services Trusted by Indians
Manzil Bas
Been using Seekahost for long and happy with their support so far. Their price, features, client area setup all are so good.
Yogesh Yogi
It's an amazing experience from SeekaHost, they are providing good customer support as any kind of small issue can be solved immediately without any delay.
Nunzio Prenna
I have been using them for a few years. Customer support is very responsive to my requests and if I have an issue they resolve it very quickly.
Jitendra C
I love the prices- both domain and web hosting package. Also like that they offer complete freedom over choosing our...
Ibrahim Rayan
For my business Hosting, it is more secure and fast reliable with you guys. There is no doubt about that.
Surya
I have been using the SeekaHost wordpress package for over 6 months now and so far.
Kesava moorthy
I have transferred my two websites to these guys from my previous provider due to downtime issues.
Rakesh Saini
I like there service and customer support. I'm very impress. I will work with Seekahost for long time.
Manoj Badapanda
I have registered the domain in seekahost. Faced issue to connect the domain to google sites. Contacted seekahost customer support.
Arjun Reddy
I have transferred my two websites to these guys from my previous provider due to downtime issues.
Choose The Location and Pick The Plan
India's cheapest dedicated server hosting plans that enable websites with super-speed performance.
Buy Linux/Windows servers with best configuration & pricing.
Excellent Features of Dedicated Server Hosting
Get More Power, Control and Dedicated Resources with your Own Server on a affordable price.
We've covered with all the needed features for a Dedicated Server.

Bare metal Servers
Get complete server control with root privileges, Make use of full power with dedicated server hosting in India.

SSD or HDD
The choice is yours either to choose the NVMe SSDs with super-fast read/write or HDD with large storage capacity.

RAID Level 1
Get RAID 1 configuration to ensure the high availability with data redundancy in case of disk failure.

Easy to Use Interface
We do provide Plesk/WHM Control panel for your dedicated servers comes with CentOS or CloudLinux Operating System.

Guaranteed Support
All our dedicated servers come with standard server support. We do have server management services as an optional service.

Security Configuration
All your servers come up with Firewall, Free SSL Certificate and Basic Configuration as Basic Security feature.

Third-Party Softwares
If you have any need of installing additional software on your dedicated server, our server engineers can help you on that.

Quick Provisioning
Get your servers provisioned within 2 Days or sooner based on the configuration that you choose and current demand.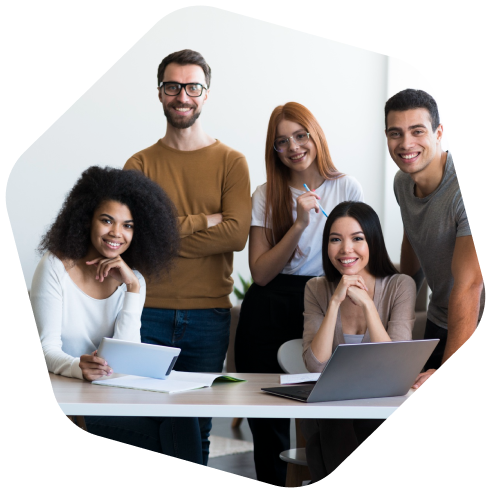 Looking for Support?
You can find the chat option in the right side bottom of this page (or) Click on the Below button to raise a ticket to respective team.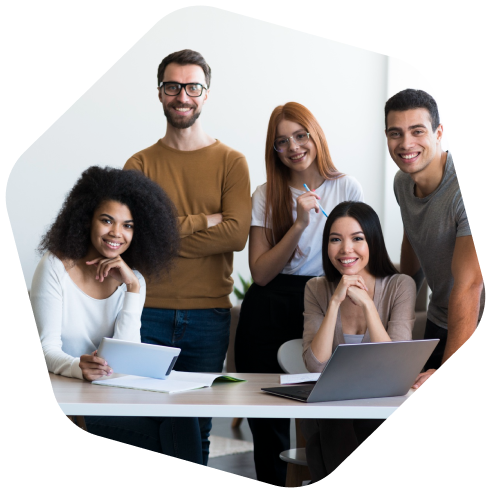 Frequently Asked Questions (FAQ)
Here are the recently asked questions about Dedicated Server Hosting
What is a Dedicated Server?
A Dedicated Hosting server is a type of web hosting that gives an entire server to the client and is not shared with anyone else. The client will get full control over the server environment. They will utilize the full CPU and RAM of the machine. This allows the client to complete server customization.
What is Difference between Managed Dedicated Server and Unmanaged Dedicated server?
Unmanaged Hosting: In unmanaged dedicated hosting, you can customize the server according to your requirements. In this method, you will be in charge of all the technical tasks and Support.
Managed Hosting: In managed dedicated hosting, You will have a dedicated team of experts that will setup and manage all your dedicated servers. You can connect to your team at any time, and they will solve the technical issues for you.
What are the advantages of dedicated server hosting?
The advantage of a dedicated server is more reliable performance and secure, you can get full control over your server. So it provides you the better performance in a secured environment.
What are the most common uses of a Dedicated Server?
The dedicated servers are commonly used for maintaining backups, storing confidential or secured data, and also to run websites, emails, etc.
Can I upgrade my Dedicated Server?
No. You can't upgrade the dedicated server; instead, you can purchase a new server with a better Processor, Storage, and CPU than your previous one and move your websites from the old server.
How many IP address provided for one server?
You're provided with one dedicated IP at the time of purchasing the dedicated server.
Can I Have additional IP Address if needed?
Yes. You can reach us if additional IPs are needed. We will provide additional IPs based on their availability.
Where will my server be located?
In SeekaHost India, we're providing a dedicated server located in India. If you're looking for other locations, you can still choose it from our plans.
Is your dedicated server in India safe?
Yes, our Indian dedicated servers are safe. Our ultimate aim is to be, there is no compromise in the security of the servers.
How does dedicated server hosting differ from shared hosting?
In a dedicated server, you have access to the entire server, and the resources are only used by the websites you're hosting on a server. In shared hosting, you're sharing server resources with dozens, or even more other websites.
Which storage is better for a server - HDD or SSD?
Comparing speed, SSD is faster than HDD. In SSD data would move quicker, which will improve the overall performance of the server. If you host with SSD server, overall load time and content delivery would be quicker than HDD.
How many websites can I host on a Dedicated Server?
YYou can host as many as websites you want and the server is capable of it. Lesser number of websites means resource usage will be less and vice versa. If you're confused about understanding the configuration and choosing one, you can contact our chat support, who can help you 24x7.
Why should I choose dedicated server hosting overVPS server?
If your requirement is high you can choose Dedicated Server. Like if you need more disk space, more processing power, or to get control over your server, you can choose a dedicated server.
Who will have control of the server?
You own the server, So you will have complete control of root-level access to the server.
What Access do I get?
You will get root SSH access and administrator privileges to control, and manage the server.
What kind of support SeekaHost India provide?
We will help you setup your server configuration and also we will help you in solving all aspects of the issue, as we are expertise in providing server support. We provide you with 24*7 chat support with specialized agents; you can also reach us on call and via support tickets.
How much time do you take to set up a dedicated server?
The minimum time to set up your dedicated server is to be 24 - 36 hours. However, it may vary according to the availability of the server and the location you have chosen for.
What's the price of a dedicated server in India?
In SeekaHost India, the cost of the cheapest dedicated server starts at just ₹3,750 INR. Also, you can buy a server from fast-serving locations.