Register a Domain
Registering your domain is the gateway to your presence in digital world. It defines your path for your customers to access you. Get in touch with us now to register your domain.
Get in touch with us for help to find domain names.




Register a domain name for your website
Get your domain name registered at SeekaHost and get your website online with our reliable web hosting services. At SeekaHost we provide .com .net .co.uk and many other TLDs for your website domain name. We do also help you with finding the best brand name to suit your business. You can ask for a custom domain name registration support via our live chat or email to us for support. It's important you pick the right domain name for your website. Like we found SeekaHost for our web hosting services business website, we want you to find the ideally domain at SeekaHost for your brand.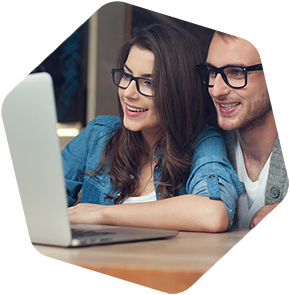 Why register with SeekaHost?

Domain Forwarding
Automatically directs your domain visitors to another website. Masking prevents visitors seeing your domain name forwarding by keeping your domain name in the browser`s address bar.

Privacy Protection
Privacy Protection on your domain name ensures that your private information is not published by replacing all your publicly visible contact details with alternate contact information.

Email Forwarding
Email forwarding automatically directs the incoming messages to another email address. You can access the emails from other account's inbox, which is the destination account.

DNS Management
TDNS management controls Domain Name System (DNS) server clusters. The purpose is to reduce human error when editing complex and repetitive DNS data.

Anytime domain renewals
If your domain is registered with another registry, you have to transfer the domain to us before renewal.

Registrar Lock
Enable the registrar lock to prevent your domain from any unauthorized domain transfers or any changes to that domain's settings.
Select the hosting package that fits your needs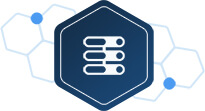 Personal
Web Hosting
SeekaHost provides cheap web hosting services for hosting your own personal website with replicas of your story, live on the world of internet.
Start at $1.99/mon
Get Started!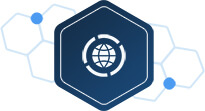 Business
Web Hosting
Your business website is your gateway to your customers and eventual success of your business. SeekaHost Business Web Hosting package is for you.
Start at $7.99/mon
Get Started!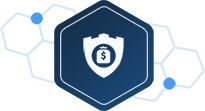 PBN
Web Hosting
SeekaHost has a package for Public Blog Network Hosting (PBN) to assist you to a hassle free blogging experience. Our professional staff works 24/7 to attend to your needs to manage your PBN.
Start at Just $1.1/mon
Get Started!
Frequently Asked Questions (FAQ)
Domain name is the address of a website. It's in the combination of letters, symbols & numbers that people type in the browser address bar to access your website. If you registered one domain, it's unique to you and nobody else can't own or use it. Much like your mobile number, as there can't be two identical numbers.
In this digital world, your domain name is your unique identity. Moreover, it's the starting point of building an online presence. Having own domain name, website and email address gives you more professional look, increase brand awareness, creditability boost and protect your trademarks and copyrights.
You should be clear on what you going to do with this website. It's not just a name, it's the first impression of your audience, and it defines your brand. Apart from defining your site, the domain name communicates important information to both human visitors and search engine bots.
Domain name is the name of your website you registered from the domain registry. Sub domain is the additional information added to the beginning of the domain name. Domain name is registered from the domain registry but sub domain can be created by the domain owner through hosting providers control panel. For example, "blog.com" is the domain name and "hosting.blog.com" is the subdomain.
Yes. Free domain registration will be available only if your domain registrar provides offers. If you purchase SeekaHost Business Hosting package on Annually pack, you can register .com domain for free.
Registrants are the owner of domain, who registers the domain name. Registries maintains the database of all domains. Registrars work with registry and registrants to provide registration service.
Below are the Steps Involved in Domain Registration
Choose the domain name and check whether it's available to register
Check the accepted payment method of your registrar
Once you registered the domain name, initially it will point to default name servers of the registrar
After purchasing the hosting package, you need to update the Nameservers in domain registrar provided by the hosting providers
Finally, create your website to make it live
Yes. There are so such limitations, you can register as much as your require.
If someone enters your domain name in the browser, the browser sends request to the DNS. DNS is the Domain Name System which associates an IP address with the correct domain name. So once the browser sends a request to DNS, it will look for the IP address associated with the domain name and pass it to the computer that actually has a website file.
No. You cannot change the domain name once it's registered. If you registered the domain name by mistake, let it expire and you have to proceed with the registration of correct domain name.
Domain forwarding is the process of redirecting all domain visitors to another domain. If you redirect the domain "example.com" to "test.com" using domain forwarding, the visitors of example.com will be displayed with the content of test.com and the address in the browser will be the same which is example.com
The long domain name is not good for the website. The domain name can have minimum 1 to maximum 255 characters. The shorter the domain name will be easy for the visitors to remember it. It's always good to choose small domain names.
No need to register a domain with www in front. This can be added while hosting the domain.
Yes. It can definitely impact it. The domain name should reflect your website's niche. Rank high in SEO matters more when it comes to your domain name. Not only domain name matters, there are more factors to consider for SEO.
Once you completed the order, your domain will be registered immediately. You have to enter the valid details while registering the domain or else domain registration will be failed. If you're having any issues, you can immediately contact our chat support.