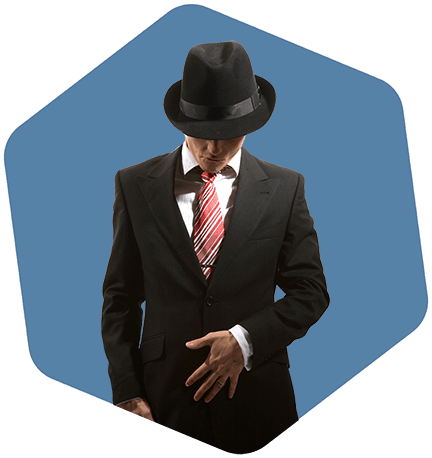 PBN Hosting
Our PBN hosting plans allows you to host websites all over the world.
Upto 2000 Unique IPs

One click Installer

24x7 Live Support
Individual Control Panel

Starting from $1.25 per IP

Private Name Servers
See Our Packages
Start Free Trial
World's Best PBN Hosting for Private Blog Networks
Our private blog network hosting services are designed to support your SEO needs and we understand the importance of managing your PBNs securely. Our SeekaHost web hosting technicians have been in the SEO industry for over 5 years. We know what's best when it comes to hosting and managing blogs to support the SEO requirements. Please take a moment and read what is mentioned on this web page and ask us anything you want to know via live our chat support.
A Completely Natural Hosting Profile
with different A-, B- and C- IPs
We provide you with different class IPs so you get a natural IP profile for your blog networks. You get unique DNS for each of your domains. You also get a free HTTPS setup with our free SSL certification. Your domains are secured and gain more trust from Google and any search engine.
Our unique IPs from multiple locations give you the unique look & foot printless setup. Currently our IPs are diversified from 13 different countries.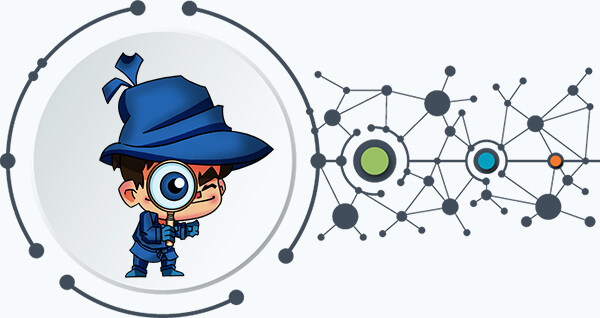 PBN Hosting Features
Flexible PBN Hosting features exclusively prepared for the Private Blog Network. Get all the features without any additional fee.
Highly Advanced Features for your PBN Domains for free

Unique C Class IPs
Whatever package you buy, our customized system will allocate you the Unique A/B/C Class IP's for your domains under the package.

Daily Backups
We offer a free weekly Backup system for all the websites hosted under the PBN Hosting package with restoration options.

Email Functions
All our PBN Servers come with the built-in mail server that gives you the flexibility to configure the email on your websites without any additional configuration
No Plugin Restrictions
You can install and use any WordPress Plugins without any restrictions. It gives you the complete freedom on your blog to integrate the plugins that you want.

Free Malware Scanner
Security is the biggest threat for the PBN Domains. But here you don't need to worry as our servers are scanned periodically to ensure the secured hosting environment.
NO Footprint
The IP's are safely monitored with proper dilution and guarantee you the footprint less Hosting solution to safeguard your PBN Domains.
Select Your Preferred PBN Hosting Plan for Private Blogs & Websites
Price Mentioned Is Per IP for 3 years, Get Started To Know Final Price
Why Choose SeekaHost?
SeekaHost - the #1 Choice to grow your PBN Domains.
Our Services are used by 20K+ PBN Customers all over the world

Individual Control Panel Account
Get an individual Control Panel Account for each domain under PBN Hosting and manage your website with a friendly interface.

Guaranteed Uptime
Our Guaranteed Uptime shows our excellence in providing the best class support & quality servers.

Extended Customer Support
Our experienced support team will not only assist you with web hosting support but also help you with solving website issues.

Highly Secured
Regular Scanning and Anti DDOS Prevention will make sure your website and it's content is safe & secured.

Configuration Support
We provide FREE Configuration Support for all our customers with a general DNS checkup.

No Hidden Cost
No hidden charge for managing your website at its best. Only pay the amount we show.
Why SeekaHost started to offer cheap web hosting with unique IPs for the SEO community?
After starting a PBN Demystified Facebook Group, SeekaHost founder Fernando Raymond realised that many SEO services professionals need a reliable and affordable web hosting service to host their private blogs and websites. And that's why our PBN hosting services were introduced to the market and dominated it with over 20,000 happy users from all around the world. They are using our services to power their online search engine results. We are the leading SEO hosting provider for SEO services providers in the US, UK, the majority of Europe, Brazil, Australia as well as India.
We intend to provide our customers with the best, most secure, and cheap PBN hosting for their private blogs with all the tools to get online. You can join the PBN Demystified Facebook Group to get the latest info. Also, if you are looking to buy expired domains for your PBN setup process, we can advise you and locate your bestsellers in the Facebook group, which currently consists of over 10,000 members. Most of them use our hosting services to support their blogs and clients' websites for search engines optimization.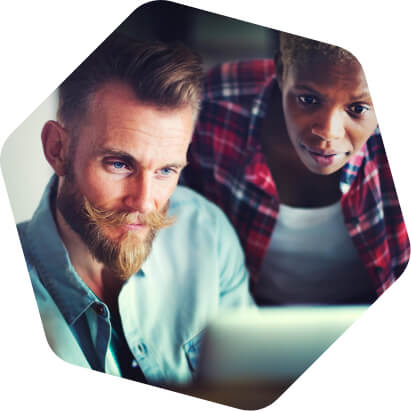 At SeekaHost, we offer the best customer care with 24/7 premium support to run your private blog networks securely and efficiently. You can email us or join our live chat for any advice regarding our PBN hosting services. Check our PBN hosting reviews online by searching for SeekaHost PBN hosting review and you'll see how satisfied our customers are.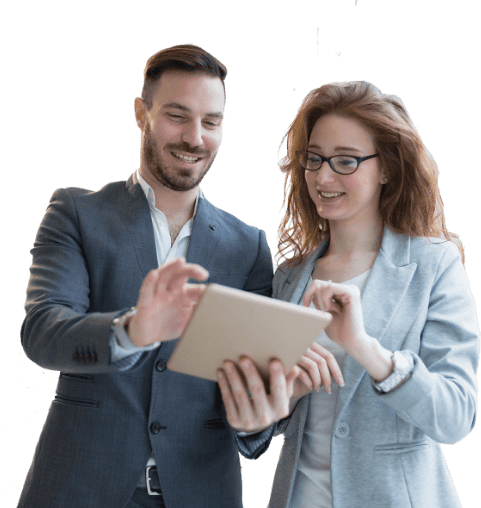 We help you grow online with the latest SEO skills
When you buy any of our affordable hosting plans from this page as an annual package, you will get the lifetime access to our online SEO training course for free. Because we seriously want to help your SEO business. And if you buy the 10 IPs or more annual package, you will get the access to the local SEO blueprint presented by Fernando. It will teach you everything about local SEO services, how to build a thriving SEO business and grow your consultancy business.
1-Click Installation
WordPress Platform
We will provide you with the Control Panel for each of your domains so you can use 1-Click install WordPress for your blog/s. If you want us to install WordPress, we can do that for you at an extra cost. Server setup for performance and security will be done by SeekaHosters so you can have peace of mind and scale your private blogs as much as you wish.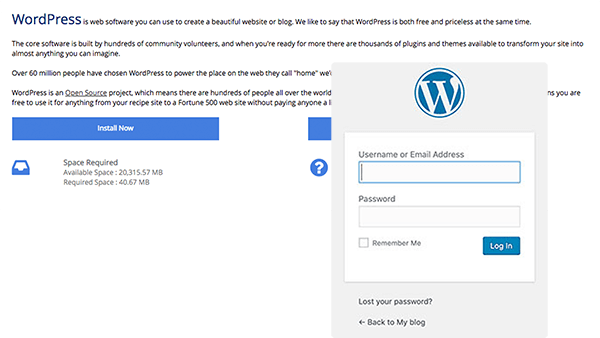 "Join the 20,000 plus happy users who grow their online business with SEO powered hosting services & SEO training skills from SeekaHost."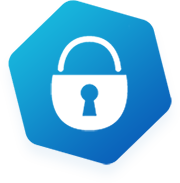 Safe, Secure & Reliable Multi Locations Hosting
Our robust network of servers is stationed in premium data centers around the world. We're highly selective when it comes to our network partners, and we have a very rigorous selection process to ensure that all data centers comply with our own very high standards. We're committed to maintaining a great network that lets you pick and choose where your site will be hosted.
Frequently Asked Questions
What is a PBN (Private Blog Network)?
In PBN Hosting, PBN is a collection of high authority websites from which the powerful links points to your WordPress/any money site. In common, PBNs are the expired high authority domains with a great backlink profile which make it more powerful for SEO.
What is PBN Hosting?
PBN Hosting is not something like a normal shared hosting. When we are hosting a Private Blog Network, then we should make sure Google/ other search engine doesn't have a track on it. So hosting should be aware of hiding the Footprint and should show every account as a unique website/profile.
Is SeekaHost PBN Hosting safe?
Yes! SeekaHost PBN Hosting Packages are completely safe and secured. We offer PBN Web Hosting Packages as Zero Footprint Hosting. Under PBN Web Hosting Packages, you will get Unique C Class IP's with Private Name Server Setup to show your domain unique and to hide the hosting profile.
What are Private Name Server and Custom Name Server?
Name Servers are classified into two categories as Custom Name Server & Private Name Server/Child Name Server. Custom Name Server will be common for all the accounts under a server which will be having the domain name of hosting company with the prefix as ns followed by a number. Private Name Server/ Child Name Server will be the same as of domain name. For example: If you domain name is example.com then your private name server will be ns1.example.com & ns2.example.com. So it will be unique for each domain and it shows difference for the bots.
Will I get different 'C' Class IP?
Yes Of course! You will get Unique 'C' Class IP Address and Individual Control Panel Account for each domain under a PBN Web Hosting Package.