Expired Domains Buying Guide
How To Find & Buy Expired Dropped Domain Names
In this expired domain buying guide you will learn everything about expired domains and how to identify a good domain name before buying it to build a private blog network or create a website that can be turned into a money site fast.
There are many guides on this subject but none of them include everything from history to tools to how to find expired domains and buy the best and even host your expired domains on unique IPs using PBN hosting or multiple IP SEO hosting services so they're protected from any issues in the future.
So, let's get started with our expert expired domain buying guide…
Website owners pay hosting companies to have their sites hosted and sometimes it is inevitable that along the way, they drop them or let them expire due to financial or economic circumstances.
Other domain owners simply venture into other areas and the domain names they leave behind become redundant.
In the early years of the internet, expired domain names would be up for grabs the moment the hosting service provider pulled them down.
Nowadays, however, things are not that easy.
Today, all domain names are stored in a master database known as a registry.
The registrar alerts customers and site owners about pending expirations of their domains.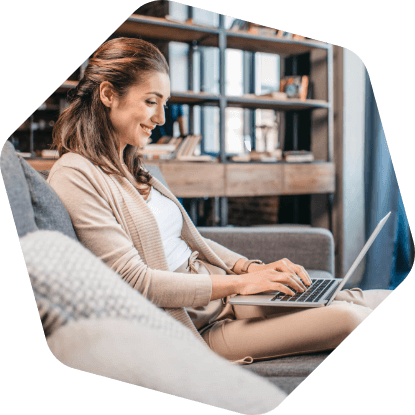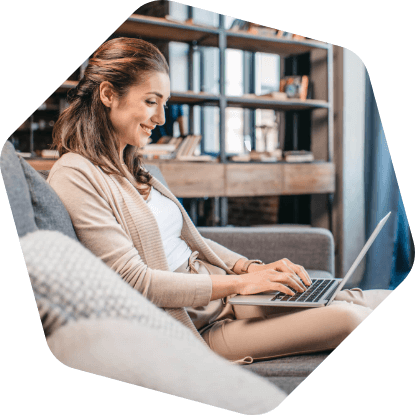 In this expired domain buying guide, we have compiled a detailed coverage of everything you need to know about buying expired domains.
This includes where to buy expired domains online, who sells expired domain names, and how to identify a good expired domain, so you know it all before investing in expired domains.
Additionally, we'll show you how you can understand if the domain is going to be in demand and how you can trade it to make money selling it.
First, let's start with the basics.
What is an expired domain?
Each year, thousands of domains are registered by businesses, organizations, or even individuals.
If the domain owner fails to pay the renewal fees to the web hosting company, their sites are removed from the server. Others are deliberately terminated by their owners. These are what we call expired domains. Such domains become available for re-registration.
Why would someone deliberately abandon their domains? Well, think of all the online projects that fail, legal issues pertaining to things like trademark infringement, and so on.
Expired domains have little value, at least from a casual glance. However, they are gold when it comes to SEO.
An expired domain that has a quality backlink profile or is relevant to your website niche is worth buying.
Expired domains with high quality inbound backlinks are sought after by SEO consultants and SEO agency owners.
It is not unheard of to find predatory registrars who will wait until your domain has expired, buy it, and then later attempt to sell it back to you at a slightly higher price.
This 'unethical' habit is often referred to as 'domain squatting'. Domain squatting is unethical in that it violates trademark laws; it's a form of extortion.
A WHOIS Lookup is a public database that contains information on specific domains. It contains details like the domain's registrant information, expiry date, and so on.
The database isn't centralized, meaning that different registrars manage and maintain the data. These registrars must be certified by the Internet Corporation for Assigned Names and Numbers (ICANN).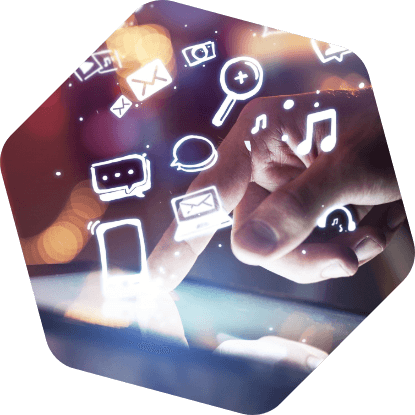 ICANN offers a 'grace period' that protects customers/registrants from being exploited by registrars. During this period, you can still buy back your domain without having to pay any additional fees.
History of expired domains
The early 90s are still regarded as the golden age of the internet.
The World Wide Web was established in 1991 and this paved the way for numerous commercial service providers to get connected.
With this connectivity, domain name registration was born. Initially, anyone could get a domain for free. But as the demand for domain names grew, there was a need to control and regulate the internet use.
Consequently, ICANN was born as a nonprofit organization. Their core mandate was among other things, to manage domain name systems and allocate IP addresses. Now, it is estimated that the number of registered domain names stands at millions.
Almost 40,000 domain names get registered each day and the number keeps growing.
A huge chunk of these domains expire each month and are available for sale online. However, it's worth clarifying that not all expired domains should be bought and as such, knowing the history of an expired domain is the first step towards determining its usability.
Some expired domains have been previously used or flagged for online scams and other forms of online malicious behavior.
It is important that the expired domain you're interested in has an impressive track record, at least in Google's eyes.
Google views all domains as identities of the humans behind them; a good track record of the domain, thus, is very recommendable.
Luckily, there are tools and mechanisms to help learn about the history of each expired domain.
Google would never rank a website built on a domain that has been flagged before or blacklisted for wrongdoing.
The cardinal rule in buying expired domains is to always conduct some background research about the domain's history.
An expired domain with a bad backlink profile or that has been deindexed by Google and dropped by owners is not recommended for purchase.
Later in this guide you will learn how to identify a good expired domain and what to look at when buying it for SEO purposes or build a money site for your business.
Who sells expired domains?
Before we delve into who sells expired domains, let's take a quick look at how a domain expires.
Now, site owners don't own domain names; they lease them for a specific duration. They pay a fee that covers that period, usually one to five years.
The registrar will inform the domain owner when it is about to expire. One is also given a grace period of 2 to 40 days. If the owner still hasn't renewed the domain, it is put up for sale/auctioning.
The domain can also be released back to the registry for public registration.
Make use of tools like DomainTools.com that can help you learn whether a domain you're looking for is up for sale.
One of the easiest ways of buying an expired domain is from auctions. The main advantage here is that you can wait for a premium domain name to move into the 'grace period'.
There are multiple people who backorder a domain and the highest bidder makes the day.
There are multiple people who backorder a domain and the highest bidder makes the day.
Examples of sites that sell expired domains include: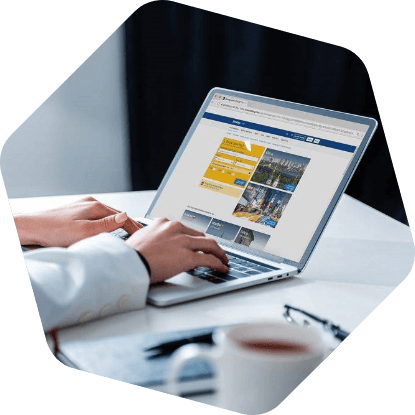 Alternatively, you have the option of buying a dropped domain. These are expired domains that are past the auction stage, which no one showed an interest in.
Here's a common platform where you can buy dropped or deleted domains.
Where to find expired domains?
Why purchase an expired domain? Why should you even go through the hassle of finding one?
There are several reasons in the SEO industry why expired domains are sought after.
The top reason on the list is that expired domains are great for building high authority websites.
Some expired domains will offer you great leverage to rank highly on Google. It could be a business website or even a personal blog.
A high authority expired blog is ten times better compared to a newly created domain; they spare you the numerous SMM and SEO efforts you'd have to put in place to achieve that same top rank.
Luckily, there are numerous tools to help you search for expired domain keywords that are related to your business.
Do enough research on the keywords, acquaint yourself with the domain's past content and check whether it has quality links.
There's also what we call domain authority (DA) and page authority (PA); the former is essential in helping measure how a site will get ranked on SERP while the former helps measure how a page will rank on SERP. Usually, a good expired domain should have a DA/PA of no less than 20. But this has started to change after we found out that active websites can still help with SEO power.
Just imagine a very active and nicely managed domain was dropped due to the owner not wanting to continue the business. Such a domain may have a lower DA but a properly built brand, in which case you should grab the domain name.
That's why you should look at the archives to find the history of the website that was built on the expired domain name. Use the tools we've suggested in this article.
Some of the top places to find expired names include: GoDaddy Auction, Expired Domains, Flippa Domain Auctions, Snap Names, DomCop, NameCheap Domains.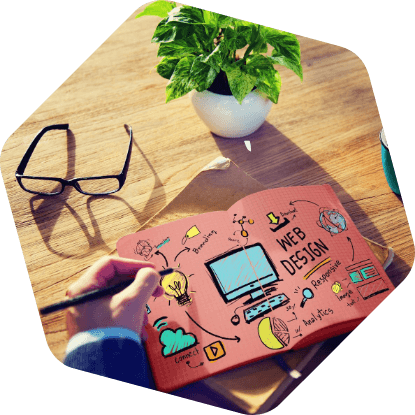 How You Can Find Expired Domains Online
To acquire an expired domain, you will need to carry out your search or purchase it through a domain auction site.
In most cases, the domain names are placed on offer annually with a specific price. If the client fails to pay the price, they lose ownership of the domain.
So, the domain is put on display for sale and anyone can buy it. Hence you need to understand the details of how to find an expired domain
Use of keywords - enter the keyword of your niche, and the software tools will get lots of expired domain websites.

Search through websites - go through several websites and get the expired domains and their links. For instance, you could get expired domains from sites such as the New York Times, Wikipedia, etc.

Reverse hunt domains – search for a domain name through the website (expired domains registration sites/tools), and the software will identify all the backlinks to that domain. After that, scan them to find expired domains.
Expired domains can be useful since they act as leverage for new websites. While carrying out an online search, you can use tools such as Domain Hunter Gatherer to enable you to find domains names with much ease.
Not sure of what you need? It's simple. Enter the niche name or keyword that you need, and you will see a list of several domains depending on the domains finder tool you use.
You can also explore other alternatives such as SeekaHost to find expired domains. They are always available to provide an excellent record for the niches you need.
What Qualifies As A Good Expired Domain?
Apart from finding an expired domain, there are other factors that you must consider before purchasing the domain.
Remember, there are always footprints left behind in the history of any expired domain. So, if you consider buying an expired domain there are factors that you need to check out:
Reputation - A valid domain brand should not have a bad reputation. So, it is essential to check the domain's brand reputation. A simple Google search will reveal the kind of site the domain was previously associated with. You can get the help of Wayback Machine for this. Other domain checker sites like Whois can provide IP addresses of the domain brand.

The profile should be free of spam - check the backlinks using Link Research Tools and Moz Open Search Explorer to get the backlink reports.

The domain name should be clean – it should be free from any sort of malware and malicious codes. You can use the above mentioned online resources to identify if a domain name has been blacklisted before for malware.

Check Google Index – it is essential to identify whether the pages of the expired domain are on Google Index. If the pages appear on Google Index, you can be sure that the domain name was not subject to any penalties.
These tips will enable you to know whether a domain name has been in association with corrupt practices. Dodgy backlinks, malware, and spam content destroy the domains' authority, which is tough and takes time to regain on the internet.
Expired domains can be useful since they act as leverage for new websites. While carrying out an online search, you can use tools such as Domain Hunter Gatherer to enable you to find domains names with much ease.
Not sure of what you need? It's simple. Enter the niche name or keyword that you need, and you will see a list of several domains depending on the domains finder tool you use.
You can also explore other alternatives such as SeekaHost to find expired domains. They are always available to provide an excellent record for the niches you need.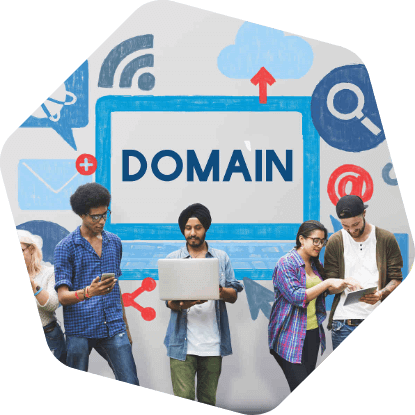 What metrics to look at when buying expired domains?
Domain Authority: It is the metrics that predict how well a website will perform in SERP. It compares different domains. The higher the DA, the better. Some factors contribute to the DA rank including:

Age of the domain: Major search engines like Google prefer older domains as they are more trustworthy. You should, therefore, consider domain names that are a few years older as they take a while to amass enough authority.
Domain content: the quality of the content that the website has hosted on the domain will impact its authority. The search engines usually prefer domains that host high-quality content.

Page Authority: this is also a vital metric, and it predicts the chances of a page ranking in the SERPs. It uses data from the website's homepage. Its score is essential in judging the value of a domain.

Majestic SEO Metrics: There are two useful metrics for evaluating an expired domain and help filter unreal and fake domains:

Citation Flow (CF): this is a metric that ranks a domain based on the number of sites linked to it without considering the quality of the websites. Increasing the backlinks increases Citation Flow. But it is essential to ensure the gap between the Citation Flow and Trust Flow is not very significant.
Trust Flow: this is a metric that analyzes the trustworthiness of a domain based on the websites linked to it. If links come from a trustworthy site, then the domain is considered credible as well. The domain will have a better rank.
The above metrics are what the market looks for, however you can look for the history and DA to get a good idea about the domains.
If the expired domain doesn't have a Google penalty and deindexation issue and a healthy backlink profile, that's what matters.
How SeekaHost can help to find expired domains?
The essence of getting expired domain names cannot be sufficiently emphasized.
In a broad stretch, you need to equip yourself with a befitting and perfect domain name.
The struggle of finding the right domain names can be made more accessible with the help of SeekaHost.
SeekaHost is the leading expired domain name registration and hosting services website in the world.

SeekaHosters are experts in all matters SEO, including in the use of expired domains and how to host expired domains as PBNs for business websites.
SeekaHost offers you a variety of tools to help find the ideal expired domain for your site.
You can use the SeekaHost expired domain finder support or the tools mentioned below to get started.
PBN – this is an excellent website that's geared towards extracting different domain names. You can get domain names that are a perfect match for your needs, with fewer inputs. It's very different from other tools where you will have to sift through dozens of domain names, which takes ages for other names to appear on the site.
DomCop – this is another fantastic tool listed online and recommended, that you can use to find expired domains easily. It is popular for researching all the names in connection with the keyword. That means it can be used for finding domain auctions and the ones that had already expired. Learn how to use DomCop to find expired domains.
Register Compass – Comes with both a friendly price and user interface. It is one of the best-expired domain finders due to its clear metrics. If you wish to have great domains that can be useful in connection with online businesses the Register Compass has it all.
SeekaHost prides itself on offering personalized services. In that we can help you find and purchase the best expired domains for all your needs. Just ask our live chat support or create a free account on www.seekahost.com and open a support ticket requesting personalized advice to find the best domains that suit your needs.
The Best Expired Domain Finder Tools Online
When looking for a suitable expired domain for your website, it is vital to use an expired domain finding tool.
You will find that there are many expired domains with the key metrics, but you may also be lucky to find one that's already well established.
The search, however, can be time-consuming and costly when not done correctly. Here are some of the tools to use:
A free tool that provides the metrics to help you find quality expired domain. You will find most recently dropped domains here. It is an excellent place to start for expired, deleted domains or those pending expiration. There are nearly 280 million available domains in their database. It has useful search filters to narrow the results for your exact needs.
A pioneer in online domain tools, FreshDrop provides valuable domains for both online businesses and personal use. It has over 8 million domain names. Its user-friendly interface comes in handy when searching for any domain. It surfaces high quality expired domains for you to choose. It also offers features like domain auctions, domain backordering, and domain monitoring.
An excellent
tool
when looking to invest in a domain. Currently, there are over 10 million domains in their database. It has a user-friendly interface and does not limit the number of domain searches and filter settings. It's clear metrics also ease in verifying the domain names. It offers some useful features like monitored domain lists, integrated external tools, domain exporting, only to name a few.
Hosting for Expired Domains with SeekaHost
Web hosting has been made more accessible and affordable with SeekaHost.
Remember what we said in this article earlier on – your choice of web host plays a huge role in the success of your business.
Some web hosts will wait until your domain has expired, before hitting you with additional fees/fines in the name of default. But with SeekaHost, the grace period is fair plus you enjoy round the clock technical support.
Getting the wrong domain can be the worst nightmare anyone could imagine. Some domain names are not clean in the sense that they might have penalties or a negative history.
The latter might be a great hindrance to business and affect traffic on your website. Therefore, you should get the appropriate platform to search for domain names.
SeekaHost will help you get the best expired domains that are suitable and free from any liabilities.
You can search our site, and all the results shall appear as per your requirements. After that, you can go through the names and settle on the expired domain name that you need. You can also proceed by registering the expired domain name with the right web hosting packages provided on the SeekaHost site.
If you are seeking to get expired domains or to establish money sites and PBNs, then you are at the right place.
State all the domain requirements suitable for you and the results shall be a complete list of good expired domain names. SeekaHost offer all types of hosting packages for private blog network hosting and SEO hosting purposes, personal websites or affiliate marketing. Besides, their servers provide a 99.9% uptime and 100% security.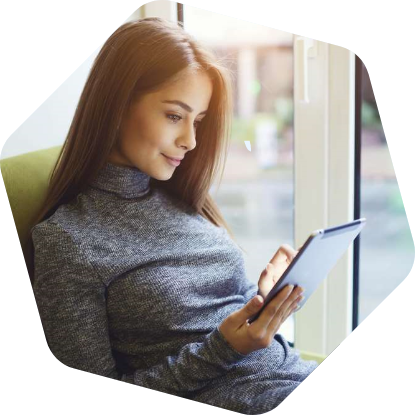 Boost your existing websites and online business with expired domains
There we go, hope this guide has answered everything you wanted to know about expired domains.
Do you own a business website or a private blog?
Have you tried to rank higher on Google and other major search engines with little success?
Then perhaps it is time you tried buying some expired domains.
If the expired domains are from an authoritative site or one that had a good 'track record', then you can inherit that and inject it into your site.
Expired domains are one of the best sources to support the SEO work and more and more business owners have started to buy expired domains and build a website to rank faster and higher on Google.
SEO consultants are after expired domains all day and some prefer to build their private blog network on exclusive PBN hosting.
Talk to Kasun Sameera or Dinesh to get good expired domains or order them online via your client area with the metrics and niche preferences.
For more details on this, talk to SeekaHosters and get assistance from the real experts.