Host a Domain, Create a
Website & Get Online!
SeekaHost™ gives you everything to start, create, manage and grow your web presence with training at SeekaHost University.
.com

$9.99

.co.uk

$6.99

.net

$11.99

.org

$10.99

"An excellent hosting service. Fast and reliable."
Matt Gingell - Lawyer

"Best value for money hosting on the market hands down! Honestly been using seekahost for about a year now..."
John Bucalo - SEO Expert

"I use SeekaHost web hosting for my websites Chllimanu and LittleBookFairy and everything has been running..."
Manuela WillBold - Blogger

"I just want to say that SeekaHost UK have such a great support team so dont think about saving few dollars..."
Saqlain Ghafoor - Blogger

"Quick uptime with Latest technology. Technical issues solved fast. Affordable Plans..."
TechZone UK - Online Shop
"Gone from hosting 5 sites to almost 45 sites now. Best hosting out there. Highly recommended!"
Saket-Wahi - Blogger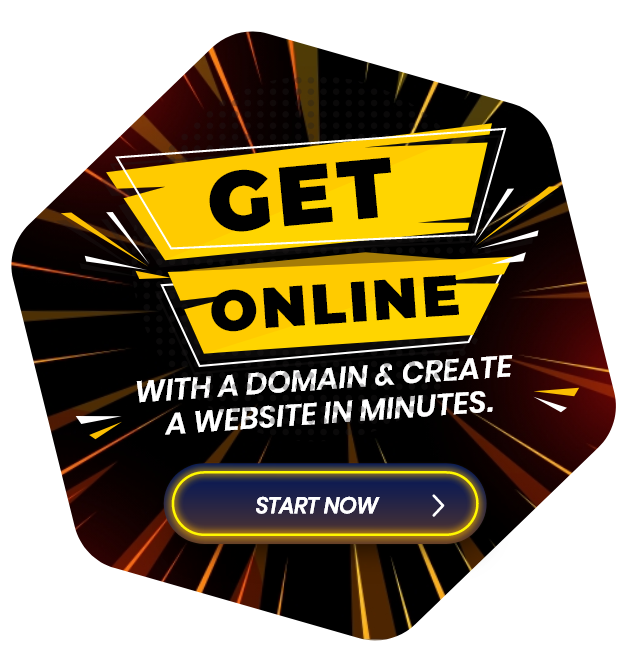 "SeekaHost is far more than a hosting company with powerful hosting services and web solutions…
we are also a powerful online business network that helps you get online."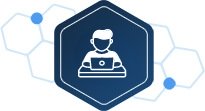 Personal
Web Hosting
SeekaHost provides reliable web hosting packages for hosting your personal website with replicas of your story, live on the world of internet. So grab your package today.
Start at $2.49/mon
Get Started!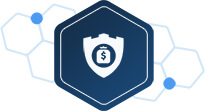 Business
Web Hosting
Your business website is your gateway to your customers and eventual success of your business in the digital economy. Business Web Hosting package is tailored for you.
Start at $9.99/mon
Get Started!
VPS
Web Hosting
VPS hosting packages with advance hosting technologies to ensure the fastest browsing experience on busy websites that get tons of visitors every second.
Start at Just $15.5/mon
Get Started!
Smart web hosting services
for small business websites
Host your domains and get your small business websites online with super fast hosting!
Easy to User Interface

Speed Optimized Server

Linux Hosting

Latest Technologies

Secured with SSL

24x7 Responsive Chat Support
Super Fast Business Web Hosting
A perfect fit for your business Websites. Best hosting always stands for your growth.
Get Started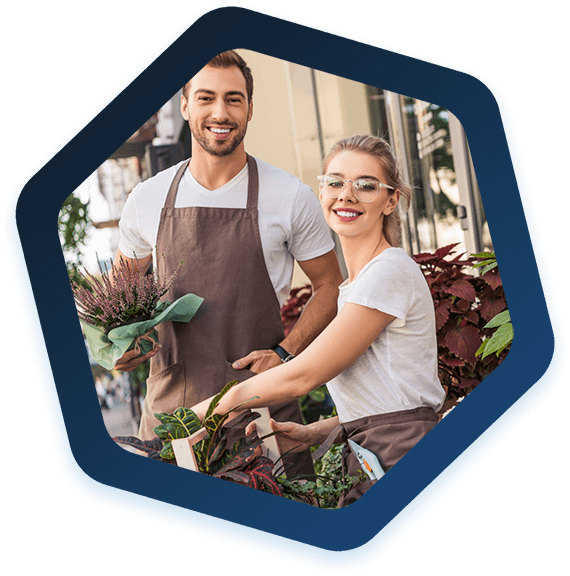 Everything you need to get online today!
We help you register your domain name, host it and get online with your website.

24x7 Support
Our goal is to provide the best support and satisfaction to our customers with the experience chat & ticketing system functions 7 days a week and 24 hours a day.
One Click Installers
One Click Installers will make your job easier. Install the Content Management System and other applications in a single click with our premium solutions.

Friendly Interface
A perfect interface will allow you to maximize the use of every functionality. Individual cPanel accounts for each packages allows you to satisfy your requirements by yourself.

Total Security
Our servers are completely secured with the needed rules. Regular updates and latest technologies helps our servers to stay secured and harmless.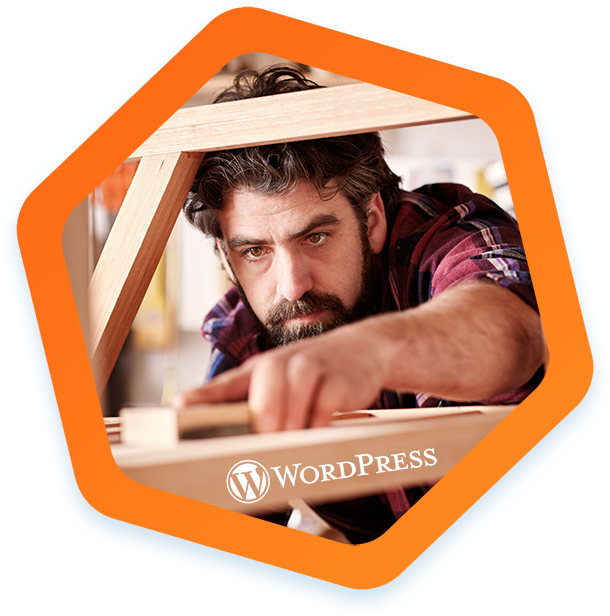 WordPress Hosting services, fast, effortless and customized.
Best WordPress web hosting services exclusively for your WordPress sites and blogs.
Litespeed Server

Easy to Transfer

Free SSL Certificates

No limitation for Plugins & Themes

With FTP Access
Fast Hosting For WordPress Sites
Optimized Server for Your WordPress sites with Complete Security & Advanced Technologies.
Get Started
Please select your preferred WordPress hosting plan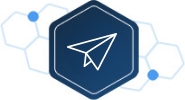 Basic
Basic WordPress Hosting Suite
1 Website
10GB Disk Space
10GB Data Transfer
FTP Access
Free SSL
Start at $2.50/mon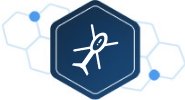 Standard
Standard WordPress Hosting Suite
3 Websites
30GB Disk Space
60GB Data Transfer
FTP Access
Free SSL
Start at $7.99/mon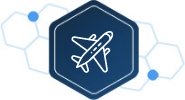 Premium
Premium WordPress Hosting Suite
5 Websites
50GB Disk Space
100GB Data Transfer
FTP Access
Free SSL
Start at Just $14.50/mon
Start a website and get online
with your virtual real estate
Starting a website is the first step to build your virtual real estate. At SeekaHost, we help you to get online with:
Register a domain name

Get hosting the domain

Configure domain with hosting

Install WordPress

Get the website online
Get online with SeekaHost
We are on a mission to help 100 million people get online and build their own virtual real estate.
Get Started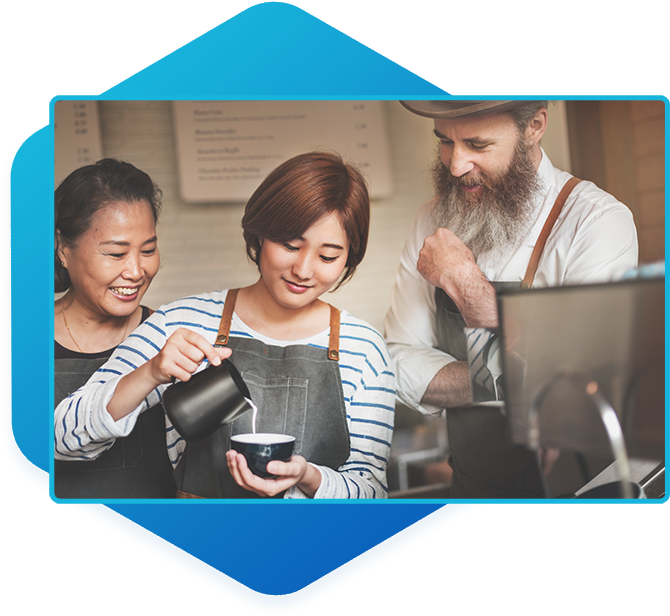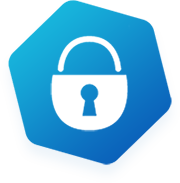 Trusted SSL Certificate increases trust on your Website
Don't lose your customers with the "Not Secure" message. Install the trusted SSL Certificates with a green padlock to increase security for your sites & the users.
Get Started
We're here to help your business succeed
Support
Services

Get the most from the SeekaHost products with our support articles and videos.
Contact for Support
SeekaHost™
University

Digital skills and knowledge to help your build a better website and succeed online.
Start Learning
SeekaHost
Blog

Web hosting technology tips to help you start and grow your business online.
Start Learning
Domain Name Registrations & Website Hosting Services
SeekaHost brings you the cheapest web hosting packages for your personal website hosting and business web hosting needs. Today every person or business seeks web hosting service that is reliable, efficient and affordable. At SeekaHost we offer you all these, the best and the cheapest web hosting plans in the market. SeekaHost headquarters is based in London UK and on a mission of excellence in providing the best web hosting UK.
With years of experience and use of the latest web hosting technologies, servers and web platforms, the integrity of our systems have been tested for over a decade to assure best performance of your websites. Just check the performance of our site www.seekahost.com the signature of our credentials in web hosting knowledge and services that we bring.
To start a website, you need a domain name and at SeekaHost we have over 500 TLDs for you select from and register your perfect domain name. Finding the best domain name may be tough, however with our support you can get the best domain name. We have domain name registration support service where you can contact us via live chat or phone support and tell what your industry is, and we will do the keyword research and help you.
When it comes to registering domain name, it's best to get shorter domain and ideally a .com domain. You might think why a .com domain name… because Google started .com and that's biggest search engine and .com domains ranks in any search engine.
However, if you are looking for a domain name for local business in specific country, you can get country specific TLD. For example, for UK local business your domain name can be yourname.co.uk
If your specific TLD is missing, contact our support services and we will help you find the best possible domain name for you. We use the SEO focused approach when finding domains and that's why SeekaHost is your best partner for domain name registrar with reliable web hosting services.
Our web hosting services company offers you a range of customized hosting solutions as you can see on this website. we have hosting packages that suites all sizes of websites. As you can see, we have small business hosting services which are cheap and as a business grows you can scale your hosting space.
The business web hosting services includes support in finding domain names and complete guidance to get online and build a thriving business. The SeekaHost academy included step by step guides to host website and build your blogs. We are the only web hosting company that gives you free access to trainings so you can build a better website with super fast hosting services.
Each of the web hosting packages comes with the applications like One Click Installers which supports you to make the job so easy. You can even manage your website files from our client area section which allows you to log in with a click.
SSL Certificates just helps us to make sure our internet is secure and protects the personal and other sensitive information that we share over the web on various webpages. No one in this world loves to take risk by visiting a webpage that shows a dangerous signal in the top.
In SeekaHost, we offer Trusted SSL Certificates as Domain validation certificate, Business Validation Certificate and Extended validation certificate.
As a website admin or a business owner, it's your responsibility to make sure your website is safe and secure for your customers to trust you and to enter the sensitive information.
Most of the Website Hosting packages in SeekaHost come with the free SSL Certificates offered by Let's Encrypt. If you are running a ecommerce website or a website where you need to collect information from the users such as Personal Information or the card information, then you must have the SSL Certificates.
Don't worry if you have problems in configuring the SSL Certificate as our SeekaHost support department can help you with everything from the start.
Website security is as important as getting a perfect domain name and hosting it. SeekaHosters are experts when it comes to hosting website securely. Our web hosting server experts monitor servers to make sure any website is 27/7/365 protected from hackers and website malware issues.
We advise our customers on security plugins and WordPress hosting security services helps you know what plugins to install for better security.
The SeekaHosters knowledge centre has many resources that shows how you can secure your websites. However, for any security issues we have live chat support that will assist you and help recover websites from attacks.
For any reason if your sites were attacked by a hacker you can visit SeekaHost Web Services for support and recovery.
We do not just offer domain name registration and web hosting services. We help you find the best domain for registration and then we do help you in selecting the best web hosting package for your website.
You can get live chat support or open a ticket from the client area. We recommend you register an account with SeekaHost for free, so you can get all the assistant for your queries.
SeekaHost Web Services has a range of web services, from website maintenance, malware removal, web site designing and SEO services. So, we can help you with everything you need to run a website perfectly.
Please get in touch with us for anything regarding websites and our academy is available for all SeekaHosters to learn the vital digital marketing skills to thrive online.
If you are facing any issues with the website because of some hosting limitation, you can contact our support either through the live chat or with the support ticket. Our SeekaHost experts are available 24x7 to support you in all the possible ways of hosting solutions.
The SeekaHost academy is the online university for SeekaHosters to learn the vital online marketing skills. We have courses that shows you how to start a blog, steps to create a website yourself, learn SEO skills and build a brand that helps you make more money online.
We add new courses to SeekaHost Academy every month, so you always have new training material to upgrade your knowledge and succeed in the digital economy.
Courses are free to access and you will get the access codes once you register a domain name and get annual web hosting package with SeekaHost. For any questions you may have regarding our courses, you can ask us via live chat support or contact us via phone.
The other hidden benefit of being a SeekaHost member is being able to give back.
Giving Back

By becoming customer of SeekaHost you get the benefit of giving back to the society. We take pride in helping the people who need the support to get online and learn the vital skills.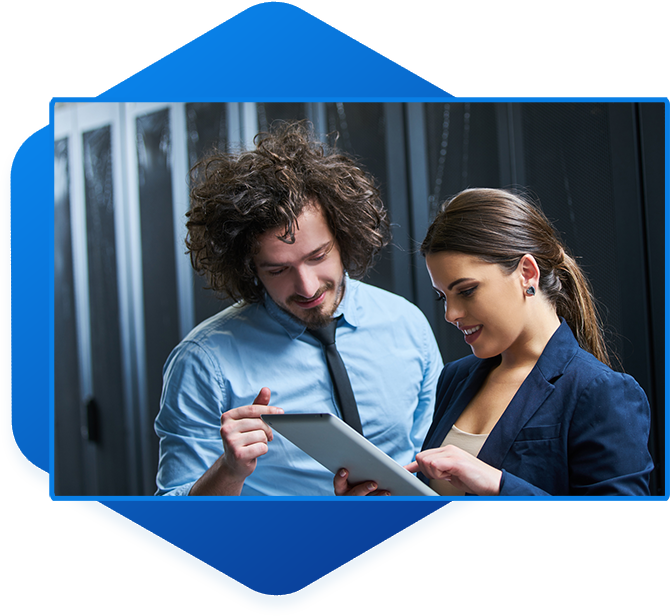 SWS – SeekaHost Web Services
SeekaHost Web Services offers a wide range of services like Server Management, WordPress Website Management, WordPress Malware Clearance Support, Security Configuration, Backup Configuration & Management, website designing and so on.
SeekaHost Experts will recommend and deliver the best solution that your website needs. You can sign up with our services and share us your issues. Our experts will troubleshoot to find the exact issue and solve it at the earliest.
Our experts are well experienced to handle all kind of issues which allows them to identify so quick and won't leave your blog/website to go down.
Get Started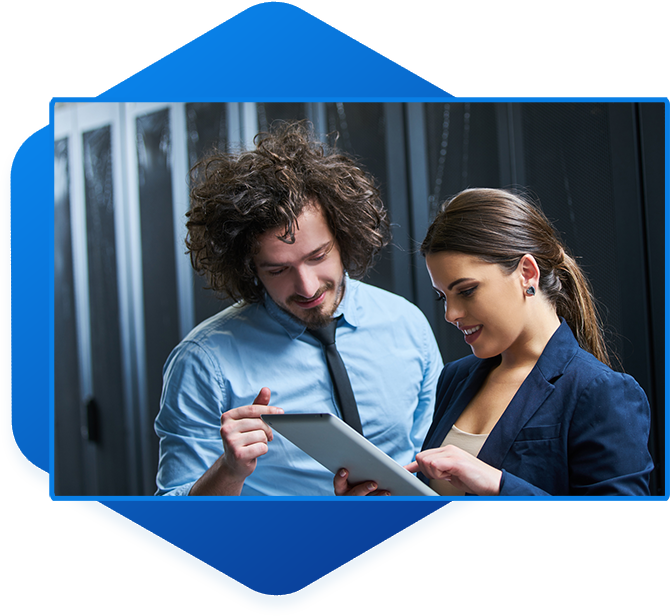 FAQs SeekaHosters want answered:
A web hosting service allows you to host your domains and get the website live on the web to be accessible by web users. A web hosting provider provides the technologies to host a website or web page and get it up online for visitors over the web. Web hosts like SeekaHost provide storage space on an owned or leased server for their clients' websites. They can also deliver internet connectivity via a data centre.
SeekaHost offers the best web hosting services in the world, helping people with registering domain names and buying web hosting easily and quickly to host their personal and business websites to join the online marketplace and communities.
See more
You can host your personal and business websites on SeekaHost's super-fast and secure web hosting servers with 24/7 live support and assistance and a reliable 99,9% uptime. SeekaHost offers personal, business and SEO friendly web hosting services at cheapest prices in the current market.
You can register a domain name at SeekaHost and get your first 30 days of web hosting services for free during your trial period. You can contact the support for more details.
The cheapest way to host your website is buying the cheap web hosting package at SeekaHost and start your website or blog immediately. To see what you can get out of this fantastic value package for the best price available check here: https://www.seekahost.com/cheap-web-hosting/
Yes, you can host your own website or even several websites by purchasing a web hosting plan at SeekaHost. You can choose from different plans that are suitable for your requirements from personal to business or even WordPress hosting plans. Talk to our support team for the best web hosting plan for your own website(s).
Web hosting services prices can vary; however, we offer amazing value with our basic web hosting plans starting from $.075 per month! For more advanced features and web hosting requirements we offer business web hosting plans starting from just $9.99 per month.
You can pay for your web hosting packages on a monthly or annual basis. Our monthly fees can be as low as only $0.75 for a small blog or website. At any time can you change or adapt your hosting package according to your needs as our monthly payment option gives you the flexibility to pay as you go and cancel anytime. We want to ensure the best customer experience by enabling you to terminate your hosting account at any point in time.
You can search on Google for web hosting reviews to see which web hosting providers are recommended and achieve high customer satisfaction. Research what you want your web hosting provider to offer, compare prices and services and test a host and their packages. SeekaHost offers guidance to select the best web hosting plans that are affordable and reliable.
For small business websites, SeekaHost provides the best hosting solution offering basic, standard, premium and unlimited web hosting packages to suit any small business owner's website hosting requirements. You can upgrade the package as your blog/website grows or changes.
SeekaHost offers the cheapest web hosting packages starting from $0.75 per month and $2.49 per month for a personal web hosting package.
The website hosting prices vary, and you must work out how much you want to scale your business via your website and traffic volumes. You can start hosting your websites from as little as $0.75 per month.
You can selfhost your website by buying a web hosting package on www.seekahost.com and installing WordPress or any content management system you prefer. However, SeekaHost recommends WordPress web hosting and hosting your websites built on WordPress CMS.
SeekaHost is the most secure and trusted web hosting services provider in the market with years of experience and customer loyalty. Our expert team constantly monitors our servers performance and safety to make sure any website is protected from hacking and website malware issues around the clock.
You can get free web hosting for one month by registering a domain name at SeekaHost. Simply speak to our 24/7 support team.
You can find free web hosting services online; however, they are questionable as your websites might be at risk. We don't recommend hosting your website on any free web hosting provider's servers as you might jeopardise all the hard work you've put into your website(s).
The fastest web hosting is provided by SeekaHost! With speed optimized serves we always guarantee your website to load fast. Search engines show SeekaHosters' websites at higher ranks in search results due to this and many more SEO factors that SeekaHost can help with.
SeekaHost has been a good web hosting services provider for many customers who have rated it as the world's best web host using the best hosting solutions and offering hosting plans suitable for everyone.
Show Less