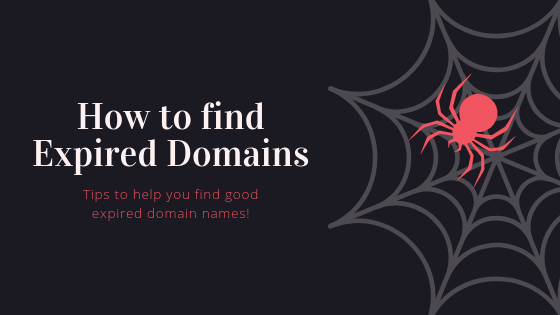 Learn How to find Expired Domains to build PBNs and money sites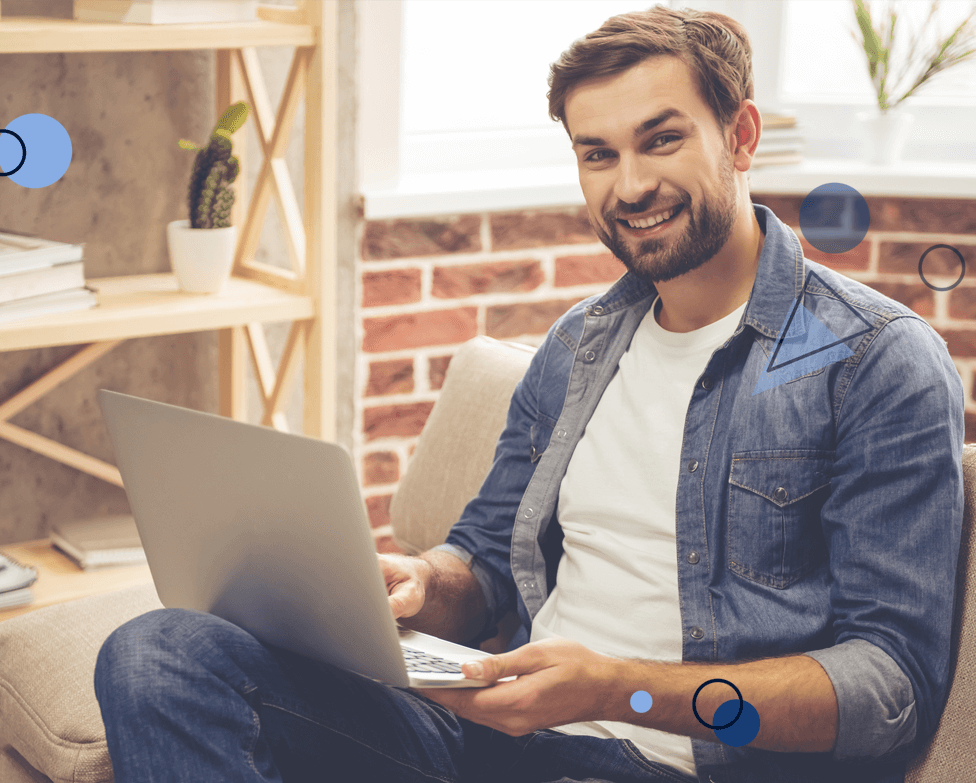 By John
The hunt for expired domains has never been this more demanding and more and more want to know how to find expired domains for many online activities such as build private blog networks to do PBN SEO.
With increasing importance attributed to these set of domains, and many SEO marketers seeing them as rare gems.
The demand for expired domains
You can use expired domains for many things as they have been on the web and most of the good expired domains have accumulated SEO friendly backlinks.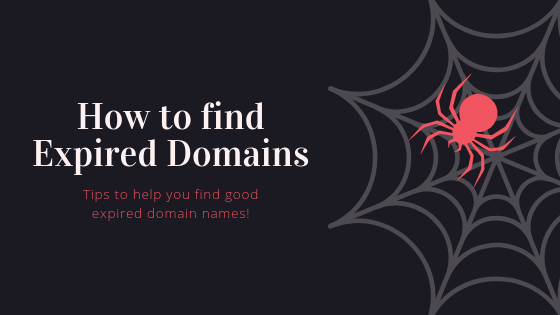 More and more people are starting to use expired domain names to build private blog networks and for their SEO business websites.
7 Reasons to find Expired domains
Expired domains have the SEO power
So they can be ranked higher on Google easily
Gets indexed fast as soon as a site is built
Some expired domains have traffic already
Past brands so you can build them back
Can use the Wayback machine to restore the old site
Expired domains are the best for SEO work
[Tweet "The hunt for expired domains has never been this more demanding"]
Therefore, it is now more difficult to surface a quality expired domain, as the hunt is getting more and more fierce, and so experienced SEOs are devising more advanced techniques and tools like Domcop for finding quality domains.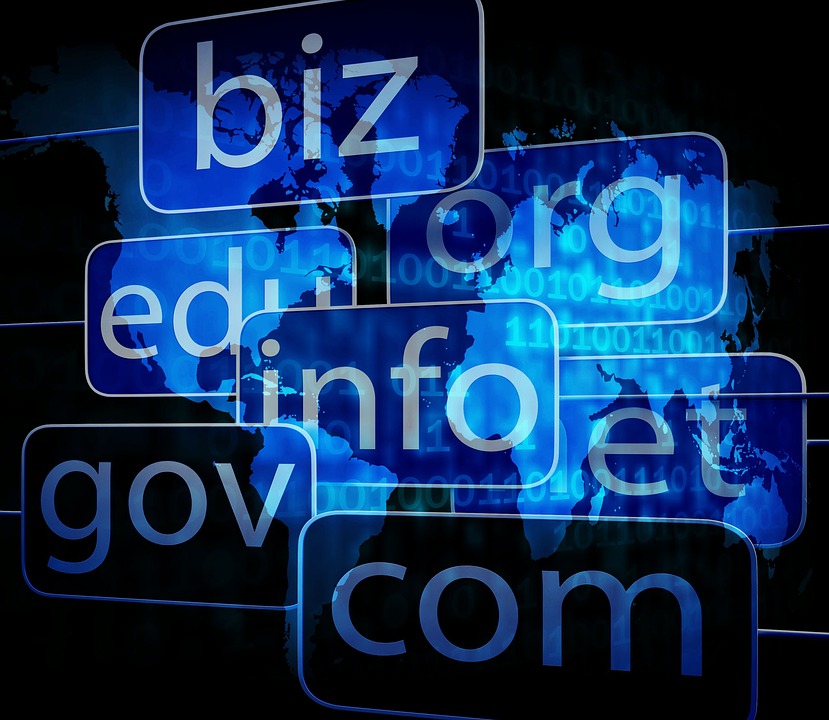 Here, I will try to dissect 7 Ways to find expired domains to build PBN for SEO and money sites but note that availability will depend on the particular method.
As some methods will easily surface domains with great backlinks, while others may only find domains with spammy links.
Either way, it's still certain that you will find an aged domain with a great name, coupled with good quality backlinks.
There are so many ways to find expired domains and I've mentioned the top 10 Expired Domain finder tools to find high-quality domain names for PBNs on the UK SEO Blog.
In this guide to finding expired domains, I will explain about a great tool in detail.
The tool we will be using to demonstrate this is Domain Hunter Gatherer – the software is perhaps the best tool to help in scraping out quality domains, as it avails you a powerful feature that quickly finds niche domain names with ease.
Even if you are not quite sure of the domain niche you really want, you can enter any related keyword to Domain Hunter Gatherer to serve up domains with a complete list of expired domains within the niche.
Some of the features include: the ability to search from a database of over 10 million expired domains, and suggested domains are fully available for new registration, with Majestic and Moz metrics for better insight.
Below are 7 ways you can use Domain Hunter Gatherer to find Expired Domains
Learn how to find expired domains fast
Take note that these simple steps can be used along with some exclusive tips & advice in the guide below, which includes pictures.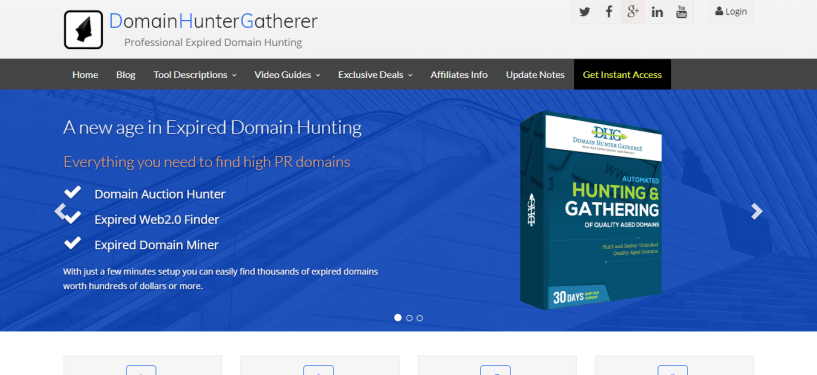 1. Reverse Domains Hunt
This method implies entering a domain to the software to find all the backlinks to that given domain and scan the links to find quality expired domains.
It is a great step to snapping up domains that already has your keywords with link from your competitors.
2. Domain Auction Hunt
Simply entering your keywords to search from the featured 8 marketplaces for an expired domain, with listings that include important metrics, like Moz and Majestic statistics.
The domain auction hunter can automatically harvest listings from all of the major auction sites to avail you the best domains in your niche, with the whole process taking just some minutes and you can do it as frequently as you like for absolutely no cost.
3. Looking up Web2.0 accounts
Web2.0 and blogging accounts often come with a decent number of backlinks and social shares, and with Domain Hunter Gatherer you can easily surface such domains all for free. To effortlessly find quality web2.0 accounts, make sure you check for backlinks so that you are only spending time on your preferred domains.
Albeit, this kind of accounts are always free of spam and are incredibly good for increasing the power of PBNs.
4. Hunt by Websites
This involves crawling specific websites in order to find the expired domains related to it, which is possible through the links pointing to the site.
For instance, you can find expired domains related to Forbes, simply by using the website address.
5. Hunt by Keywords
As easy as this may sound, it is quite possible to just enter some keywords from your niche to the software, and you will discover expired domain names from sites that are currently ranking for the keywords.
6. Brandable Domains Hunt
There is a trick that can surface just brand names, and it works quite well, even when you are not satisfied with your current expired domain name, you can still use it to discover related names that have just expired.
And by filtering out the domains that are obviously not appropriate for your needs, you may perhaps arrive at a more quality domain much easier.
7. Niche-specific Hunt
Domain Hunter Gatherer makes it easy to find expired domains in any niche. But also, you can specify niche only domains, and by correctly using some set of controls, you can find unlimited premium domains on a particular niche that can be snapped up for the low cost.
Following any of these methods will definitely make your search for expired domains a little bit easier, as you'd have been furnished with the right steps to finding the expired domains, both within your niche and outside it; additionally, Domain Hunter Gatherer will show you all of the important metrics, such as Moz and Majestic stats.
So now you know how to find expired domains online.
And you can also read our guide on how to find expired domains using DomCop.  It's a great tool but comes at a price tag.
If you are to busy to find good expired domains does not know how to pick the best domains, we have the daily dropped domains list which you can see here for free.
Our domains hunters find the best domains using various methods and list up the name for you to register at SeekaHost.

Be alert about the free list to grab the daily dropped as soon as they go live on the page.
If you are still interested in learning the core of how people find good old domains with great backlinks, you can watch the video by Nathan Gotch.
In the video, he shows how to use the ExpiredDomains.net website to find pretty decent domains.
Fernando told me that he and Dinesh found the ukbusinesslist.co.uk on that website for free.
Also, the www.londonbusinessnews.com was an aged domain which Kasun has found, Fernando has initiated the plan to build a great business blog. You can check them out to see it.
Learn how to Find POWERFUL Expired Domains with ExpiredDomains.net
So you found good expired domains, what's next?
Hosting Expired domains
After you found the best-expired domains, you can host them on WordPress hosting if you plan to build a money site.
The easiest way to get your expired domains us is via the Wayback Machine. You can ask our web consultant via live chat or talk to Kasun Sameera who is the expert in getting old domains up with their archives.
If you plan to build PBNs on your expired domains as most of the people, you need to get SEO friendly PBN Hosting services or Multiple IP Class A, B, C SEO hosting plans.
Are expired domains good for business sites?
Of course, they are, as long as the backlink profile if fine and there are no trademark issues from the past owner of the domains.
As soon as a domain name is expired and dropped anyone can register it and they will become the sole owner of that domain.
Fernando Raymond is famous for using expired domains to build business websites and he teaches people on how to find good expired domains and build a money making blogs.
You can join the PBN Deymistified platform or the Facebook group to learn more about expired domains trading.
There over another 9 tools, you can use to find expired domains and I have listed it all in this article Top 10 Expired Domain finder tools to find high-quality domain
[Tweet "Top Ways to find Expired Domains to build PBNs and money-making websites!"]
3 Expired domain hosting plans
PBN Hosting Services
SEO Friendly Hosting
WordPress Web Hosting
[Tweet "Learn how to find expired domains and host them to get live with Wayback machine!"]
Frequently Asked Questions (FAQ) – How to find expired domains?
What are expired domains?
Domain names that are dropped by previous owners or expired and available to register online via domain registrars. Expired domains have a value which depends on various factors such as age, niche, backlink profile and who owned and what website was up on that domains as well as if Google did not penalised it.
Why do I need expired domains?
These domains have a SEO power from the backlinks that refer the domain (from other websites) and that helps to start a blog or website and rank much sooner on Google due the trust factors and references/citations.
Does Expired domains have a value?
Yes, they do have a value and investing in expired domains has been a business for many people for decades. The value goes higher with age and backlinks profile as well as the brandable domain name.
How to find Expired domains with backlinks?
You can use domain finder tools like SeekaHost domain finder, DomCop, FreshDrop, Domain Hunter Gather etc.
How to find expired domains with traffic?
Look for recently dropped domains that are just expired, and they may be still listed on Google search as well as the referring backlinks will bring in the traffic. It's hard to find domains with traffic but it's highly valuable.
How to find expired domains for free?
You can use the SeekaHost domain finder to find expired domains for free or else check the daily dropped aged free domains list at SeekaHost.
How to find expired domains with Ahrefs?
You can check backlinks and domains statues but not actually finding expired domains using Ahrefs.
How to find expired domains with Scrapebox?
It is an old tool that was vastly used by many people in the SEO community and you can watch the tutorials on YouTube to learn how to use ScrapeBox.
How to find high PR expired domains?
PR is not something Goole updates anymore so look at the DR and Spam score to know about the domain's health.
Can I use expired domains for PBNs?
Yes. Most of the SeekaHost PBN hosting customers used expired domains to build private blog networks. aged domains with powerful backlinks are the best for PBN SEO.
Can I make money selling expired domains?
Yes, you can make money selling them to SEO marketplace. This is lucrative business
Where you can find domains and sell for SEO company owners and SEO professionals to build PBNs as well as to business owners who are looking to buy niche specific domains with backlinks.
What are expired domain auctions?
The place where people buy and sell old domains. the SeekaHost domains auctions are where you can understand more.