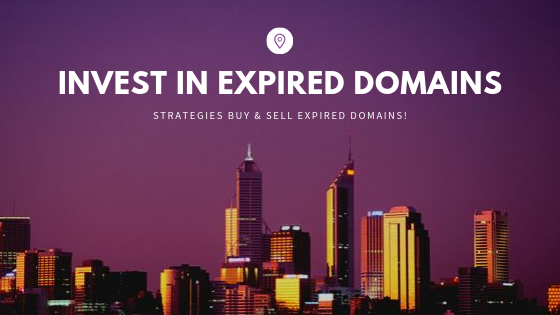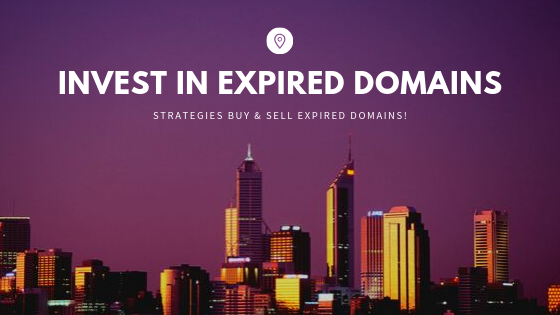 How to invest in expired domains and become a virtual real estate tycoon?
Expired domains are high in demand due to more and more people buying them and investing in expired domain names. I've invested in expired domains and bought many good expired domains to date.

What are expired domains?
Domains that are not renewed or dropped by their owners without continuation fall into the category of the expired domain.
There is a time period the expired domains can be renewed by the owners and if they do not do that, the domain is available to be registered and owned by a new person.
There are domain snippers like Saket Wahi and Kasun Sameera who wait for the moment the domains are dropped by their owners without renewal and they grab the opportunities.
Kasun normally registers the expired domains at SeekaHost and stores them as expired domains to resell them later to SEO services providers.
Saket has been in the expired domains buying and selling the business for years now and he is one of the best expired domain experts in the market with an eye to snap up great SEO friendly domains.
Likewise, there are thousands of people who invest in expired domains and get them for their business websites or register and host them with SeekaHost, ready to push when someone pays the fee expected for the domain name.
Why invest in expired domains?
Expired domains are high in demand due to their SEO power. They can help pass on SEO power to a site it is linked with. Thousands of people bought PBN hosting services from SeekaHost to host expired domains and build blogs that can help their SEO services.
Investing in expired domains is comparable to investing in real estate because there's an equally high in demand and the buyer can build websites on it and sell or rent the websites for SEO services providers or business owners who want to rank their websites high on Google and generate leads.
However, domains may also lose their value if they lose their backlinks and authority.
Check the domain > https://ukbusinesslist.co.uk/ we have just bought recently. We're building a new WordPress website on it. It already has a hundred of backlinks from many sites which makes it a powerful domain also, it's a plus advantage for SEO.

Using such domains is one of the best ways to support SEO backlinks.
Read the expired domains buying guide for more details about how to spot a good expired domain and what you must know before investing in domains.
How to buy expired domains?
You can get expired domains from owners who announce online that they are selling their domains.
There are domain auctions where you can acquire powerful domains for competitive prices.
You can buy expired domains from a domain seller like Kasun Sameera.
Invest with SeekaHost for expired domains and you can auction them via our website and sell for a higher price.
What to keep in mind when investing in expired domains?
Look at the history of the domain.
Check the backlink profile
Look at past traffic data
See if you can communicate with the previous owner
Ask for assurance of the domain to get indexed on Google
Buy and register the expired domains with reliable registrars like SeekaHost
Build a site on it or set up a landing page and get the domain live on Google (so its power won't diminish)
Understand the expired domains market
There are millions of domains expiring every year and tens of thousands daily. When you read how to find expired domains you will know why people have created top expired domains finding tools to help people find expired domains.
That's why SeekaHost provides their customers with an expired domains finder tool to help them with their search and acquisition of their own powerful domains. You can visit https://www.seekahost.com/expired-domains/ to read more about it.
There are websites like DropCatch and NameJet that help people invest in expired domains. You can also explore those resources if you like, however, make sure you check the domains well before investing.
You can ask the SeekaHosters to help you with domain registration and domain history checks.
Get in touch with Kasun or Dinesh to learn more about expired domains and if they are good to invest in.
Which domain should you not invest in?
Bad history domains
Penalised domains by Google
Dropped domains due to legal issues and trademark concerns
Domains with hyphens. For example, name-you.com instead get nameyou.com
Bad backlink profile domains
Those are the main aspects to look at when considering investing in expired domains.
Try to look for shorter domain names with you can build a brand on. Those domains are high in demand.
For example, a domain name like clickdo.co.uk is versatile and ideal for many online services and that's why the person who has registered clickdo.com is asking for a huge sum from me to resell the domain even though I own the ClickDo™ brand name online with the trademark.
Don't be stupid to invest in domains names/titles that someone has a trademark for, because no one will buy it and you can't even set up a business on such domains.
The current owner of the clickdo.com domain firmly holds on to it and keeps on renewing it year after year. He's done so for the last 5 years now thinking that I pay him his asking price. **If you read this, email him or show him this article by checking clickdo.com
Investing in expired domains and building your virtual real estate can be very rewarding and has made some people rich.
Keep an eye on recently expiring domains or hire a domains hunter to do that for you daily. It requires some experience and background knowledge to be successful in this business.
You can check the free expired domains list daily to pick some domains and register the domains with SeekaHost.
Follow our advice and you might become the next virtual real estate tycoon!