How To Start A Blog In 2023 And Make Money Blogging (5 Step Guide)
I assume you have landed here to find out how you can change your life with a blog. Well, you've come to the right place!
Before we look at how you can easily and quickly start a blog, I first want to highlight the advantages of having a blog or website in 2022.
At SeekaHost we believe that every single person, no matter their age, ability, education, or background should have a blog. Here's why.
What are the Advantages of Blogging?
1. Possibility of Generating Your Dream Income
Whether you are doing it for passion, gaining popularity or propagating your services, since you are spending your time over writing a blog, you expect something in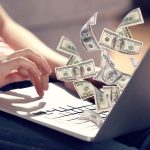 return. By following certain ways you can make money from your blog, which I will be discussing in the later section.  And the best thing is that there is no fixed limit to the money you can potentially be generating. Depending upon the quality, the ranks and the richness of the blog you can earn a remarkable amount. You may not believe it, but some bloggers are making millions with their websites as you can see here:
How A Website Can Make Millions To Billions
2. Flexible Working Hours and Locations
Write whenever and wherever you like. In fact, with such a flexible environment, you come up with great ideas to craft your stuff. Moreover, blogging refreshes your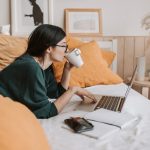 mundane routine and gives you your own space to pen down or type your brilliant thoughts. It is suitable for early risers or late night owls. You can follow your circadian rhythm for the best productivity while working on your blog during your prime hours of the day. And you can work from your most loved places by the sea, in the mountains or near a lake. You can become a digital nomad and travel the world while blogging. In fact, you can even earn money as a travel blogger. Whatever inspires you.
3. Building your own Fanbase
Anything published online has a great scope of going viral, if it hits the nerve of the time. All the more if it's an extremely useful, provocative, entertaining or effective article. Social media channels like Facebook, Instagram or Pinterest are a great source to increase the popularity of a blog post. Since you already have a great network of friends there, your blog can be shared by your friends and further by their friends too and so on. Word of mouth is the best advertisement and having a few fans can quickly turn into masses.
4. Freedom to Write and Share your Thoughts
Unlike website content which needs to be precise and specific, blog content can be written in a relaxed and informal way though it must be expressive and authentic.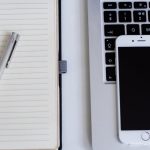 You simply need to converse with your audience and attend to their needs by writing valuable content for them. The impact of a blog is more when it's created keeping the user's interest, questions and worries in mind.
Though blogging appears as simple as writing an article when it comes to earning money online from a blog you need to carry out some basic groundwork for proceeding ahead on this path.
Before we start the process of creating blogs for making money online, select your ideal category or niche that you are passionate about and can contribute something in. This may be a very popular topic that has already been covered a lot on the internet. This should not stop you, but should encourage you to identify the particular niche you can narrow it down to. Find out which questions in this field have been unanswered by other bloggers by analysing search engine search terms. This can be done through SEO analytics tools like Google Analytics or Keyword Planner or Uber Suggest and many more.
Are you now convinced? Good. Then let's get down to the nitty gritty of blogging.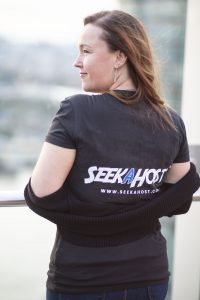 The whole idea of learning how to start a blog and making money online blogging is to earn an income in your own comfort zone. No hassle of working and reporting from 9 to 5, no deadline submissions and most of all flexible working hours and locations. This type of flexible remote work enables you to live the laptop lifestyle, that many SeekaHosters like me live every day.
With just a laptop and a good internet connection, you can start a blog and get started on your blogging journey in less than 60 seconds with SeekaHost. Not only individuals but more than 80% of businesses are incorporating the practice of blogging since it's an effective way to reach out to their audience and convey their ideas and services in an effective manner.
I have written blogs for dentists, orthodontists and jewellers and those blog articles written in an SEO-friendly manner, covering topics that their potential clients would be interested in, drove a lot more traffic to their websites than paid ads for example. So, ranking web content organically on search engines via blogging can be a winning recipe for many business websites. You can read more about this on my personal blog including some of these case studies.
You will find many guides on the web about blogging and some writers who have written about how to start a blog and make money may be promoting their affiliate links to earn money.
In this guide, I will mainly link to my own resources, articles and materials to show you authentic ways, going into deep detail about how to create your own WordPress blog. Finally I will give you access to the Blog For Profits Course, so you can master the art of blogging and making money blogging.
Before going into detail, let me tell you one more thing. I am not a native English speaker but by learning to write in English I've made up a career as one of the top bloggers from Germany, getting paid to write for many blogs on the internet. I use my knowledge to write well-written articles that rank on Google for core keywords that bring in traffic.
If you want to learn how it's done, read on and follow the tips to start a blog and earn money from blogging.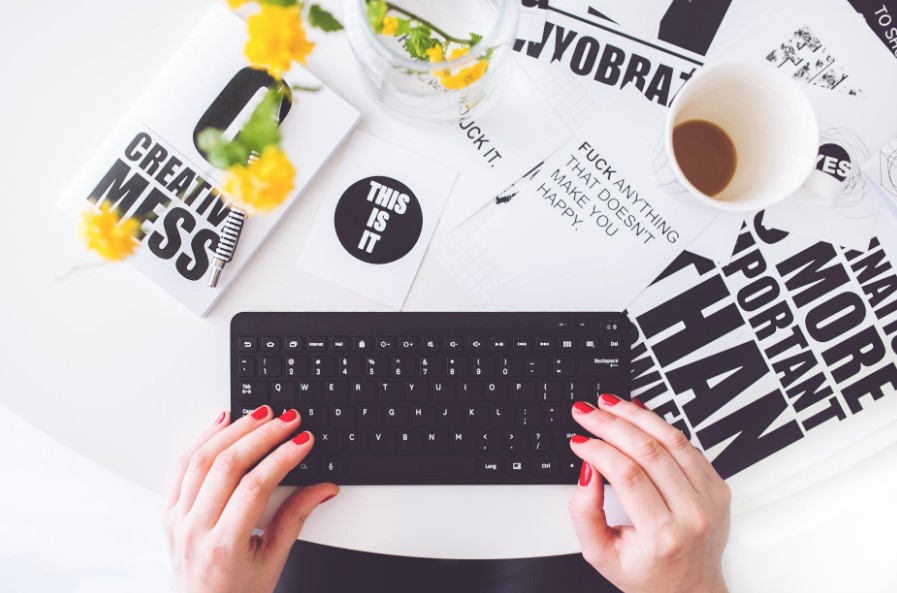 How to Start a Blog that can be Monetized?
Now that we have established why you want to start your own blog and realized why blogging can be a great opportunity to earn money online, it is time to look closer at how to make money working from home through blogging.
Blogging is one of the core concepts of generating an online income, but if you are interested in other ways of earning online, you can check out some of the following guides first, to ensure that blogging is the best path for you and your future:
67 Best Ways to Make Money from Home in 2020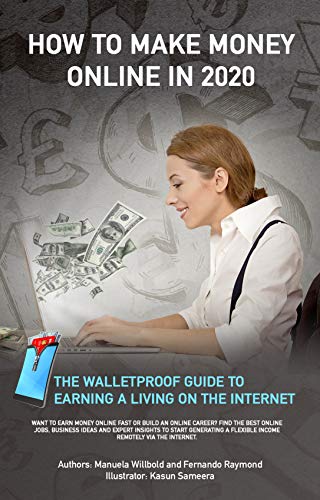 30 Best Remote Working Jobs You Can Do Working From Anywhere
If you look at some of the UK's 100 top bloggers or influencers like Fernando Raymond or Jitendra Vaswani and how they all started with a blog teaching people how to start a blog and make money, then you can see that they earn by ranking for the keyword "how to start a blog".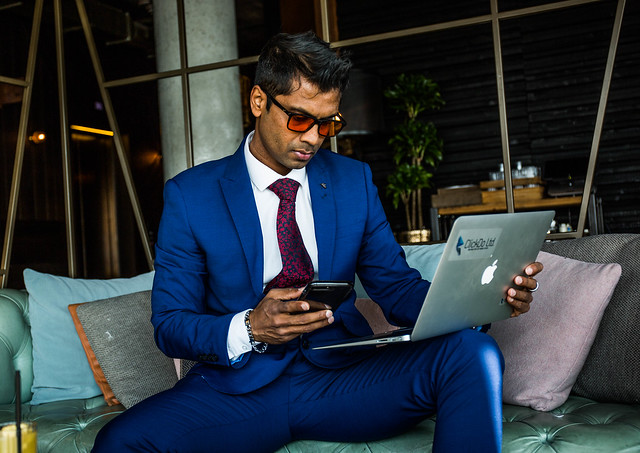 If you read most of the successful blogger's blogs, you can see most of their blogging income derives mostly from one particular article teaching people a skill like how to start a blog. By ranking at the top of search engines for this keyword, they receive tons of traffic to their website from the people who look for information about how to start their first blog themselves.
How can Bloggers earn from Organic Traffic to their Website?
Basically, people look to learn how to start a blog on search engines and they land on their particular web page. While reading their content about how to start their own blog, they click on recommendation links to get a domain name and also get web hosting. These are  so-called affiliate links that pay the bloggers money for every sale via their affiliate links. You can learn more about affiliate marketing here:
Top 10 Affiliate Marketers & How they make money from the programs
I have read various posts written on 'how to start a blog' and can honestly tell you that at SeekaHost you can find the most comprehensive guidance on starting a WordPress Blog that is monetizable.
SeekaHost is one of the best web hosts out there offering the easiest-to-use solutions and resources when it comes to supporting the bloggers. Listed among the Top 10 UK Web Hosting Blogs, SeekaHost has gained incredible trust within the blogging community through providing the best technical support through their highly skilled experts and efficient customer service.
That's why I decided to guest post on SeekaHost blog post as a content writer and that's why SeekaHost invites bloggers to make guest contributions too.
But overall the most important reason for starting your own first WordPress blog with SeekaHost is their brand new SeekaHost App where you have the world's most innovative Blog Hosting Control Panel at your fingertips. See in the video below why I am claiming this and you will never look for any other blog hosting provider, believe me.
In the video above you can see how easy it is to literally get online using the new Blog Hosting Control Panel in the SeekaHost App. See that? Now, if that isn't easy and fast, then I don't know.
So, join us SeekaHosters with building your own money blog with the help of this detailed guide, where I will show you step by step how to start your own personal WordPress blog and go about earning from your blog.
There will be many resources I will be linking to from this post, so you can refer to every step of the way on how to create a blog on WordPress.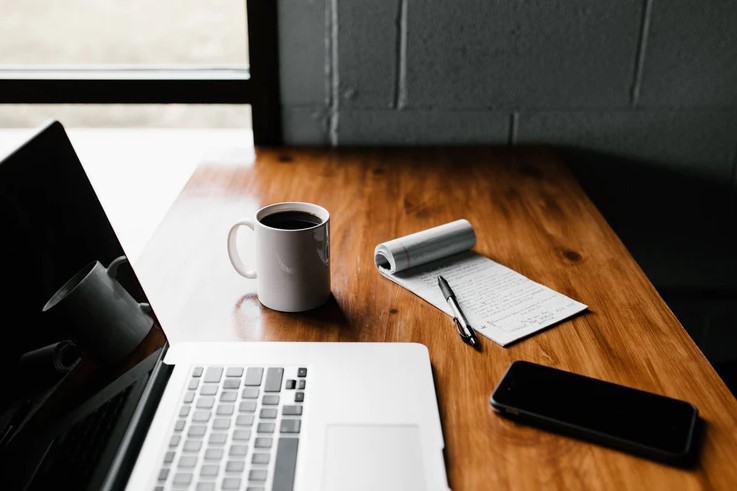 At the end of this guide, you will get the coupon code for the Blog for Profits blueprint course by Fernando Raymond.
Oh, and before we go ahead and get started, let me briefly tell you why we recommend starting a WordPress Blog and not a Wix Blog or Squarespace Blog. This diagram showing the most popular content management systems in 2020 basically says it all:
And if you're interested in finding out more about the reasons for WordPress' popularity then have a read of this article:
Reasons to Migrate your Website to WordPress
Once you have narrowed down a topic for your blog from the wide range of categories available in any area of interest such as travel, cooking, spiritualism, fitness and lots more, you're basically ready to go.
Just do your research and make sure that you distinguish your blog from categories that already attract a huge number of readers. Monetizing such blogs remains a huge challenge. So wisely select your category. You can try these popular blog niches that drive traffic and make money.
So, let's begin our step by step journey towards building a blog for earning money online!
5 Easy Steps to Start Your Own Money Blog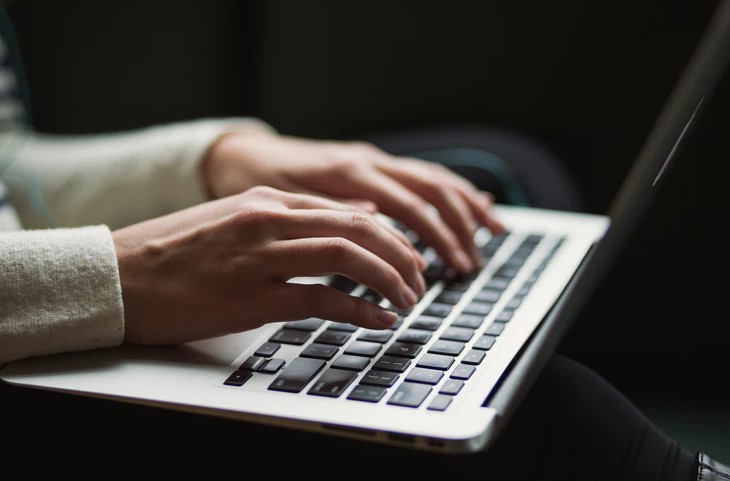 Domain Registration and Hosting in the Control Panel
Set Up of your WordPress Blog Inside the SeekaHost App
Customization of your WordPress Blog
Starting with Blogging and Publishing
Marketing and Monetization Options for your Blog
As a beginner you will have the best start in the blogging world with a WordPress self-hosted blog, because you will have full ownership of it and you won't rely on regular subscription payments to keep it up and running, apart from the web hosting cost, but those incur for any domain on the world wide web.
The following steps will be taught through the SeekaHost Blog Hosting Control panel, meaning you will set up and manage your blog from this platform.
So, let's expand the above-mentioned steps one by one and we recommend you execute each step while going through this guide.
1. Domain Registration and Hosting in the Control Panel
Before you can buy a domain, you need to choose a domain name for your blog and you can find some guidance on this here:
How to Easily Search & Get Your Dream Domain Names
Once you have found your dream domain name for your money blog, perform the following:
Register your domain
You can head over to SeekaHost.com, where you can go to the domain registration page (see below).
Simply enter the preferred domain name you have chosen and select an extension (.com, .co.uk, .org) for it in the search bar.
Then click on search to check for its availability.
If available, you need to pay a fee for the domain registration for a year so that you own the domain.
Once you have made that payment, you will receive a confirmation email and you will have the domain ready in your SeekaHost client area.
The other option is to purchase an expired domain, if you don't have a particular domain name in mind. Please read more about how to find and buy expired domains in our Expired Domains Buying Guide. The procedure is exactly the same as with a new domain so you can follow the steps below once you have registered your expired domain.
If you want to understand more about domain options then you should check out the ultimate guide about creating a website.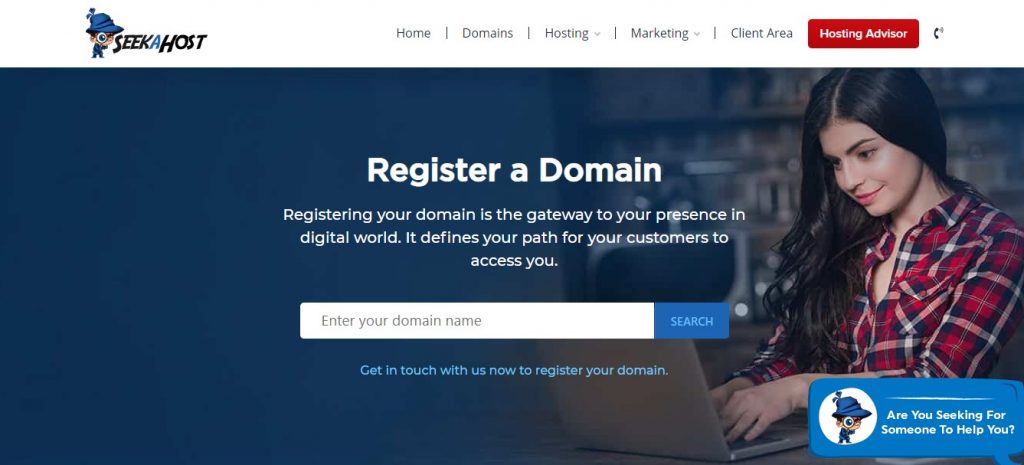 Domain Hosting

Watch the below video in full and follow the simple steps to sign up, add your domain, get web hosting and get your WordPress Blog live in 60 seconds:
2. Set Up of your WordPress Blog Inside the SeekaHost App
Whether you have a technical background or not, WordPress will give you enough flexibility to build your blogging site in a quick and easy way as you saw in the video above. At SeekaHost we have decided to remove the cPanel to enable all SeekaHost customers with a better, simpler and faster blog experience. Watch Fernando's video where he explains the advantages in more detail:
2. The only slightly technical step you will be required to take is to update the DNS of your domain inside the app and this is explained in this short video:
3. If you have followed all the steps in the previous videos, then your WordPress blog should be up and running now. No more need for lengthy installation processes via cPanel, it all happens inside the SeekaHost App, even your SSL is set up. If you want to add www. to your URL, then you can see how to do this here:
4. Now, it is time to set up your tracking site. All the WordPress blogs you set up inside the SeekaHost App can exclusively be tracked inside the app, no joke! This will save you a lot of time as in one click you have all the tracking data via Google Analytics and Clicky available in your dashboard for each blog. Watch the explainer video below to get an idea of how this innovative solutions works and don't worry, if you're not that technical, it's all explained in simple steps:
5. Before you can connect your website with the SeekaHost App tracking features, you need to integrate the Google Search Console with your website to access the functionalities of the search console, meaning you create a link between your website and the Google Search console. If you don't have a Google account yet, you need to register one. Once you install the Google Analytics tool which is available free of cost you're ready to track the performance of your websites. Follow the step by step guidance on how to integrate your website with the Google Search Console in the website creation guide or in this video:
6. To connect your website with clicky.com, you will be required to sign up with Clicky first to receive a tracking code. Once you have done so, you can head to your dashboard inside the SeekaHost App and link your blog with your Clicky account to keep track of every traffic coming in. Check out the short explainer video below so you know how to go about setting this up for your blog inside the app:
SEO and tracking go hand in hand, which is why SeekaHost offers this unique feature in the SeekaHost App. We want to ensure that you can analyse your blog's performance effortlessly so that you can really monetize it. Using analytics tools is vital for blog monetization and marketing of any kind. So, with the SeekaHost App you're already ahead of the game from the start.
3. Customization of your WordPress Blog
With WordPress you have endless options to make your website unique. You can find thousands of themes and plugins provided by WordPress that will add various features and designs to your site. Follow the steps below to make your blog exactly how you envision it.
Setting up your WordPress theme is super easy, but finding your ideal theme isn't. That's why SeekaHosters have put together the most recommended WP themes in this 100 to free WP theme guide so you can make an informed choice of your dream theme that will make your blog look and feel exactly as you envision it. You can also buy a customized theme, if you don't want to do all the customization yourself. Once you have chosen your theme, it's easy to install on your WP site so just follow the steps in the tutorial to follow further on.
Your blog will be looking good already! But there's still more customization required. WordPress offers so many options and in the video below you can get some inspiration on how to customize your header section, your general settings of your blog, your logo and anything else to do with the appearance. You will also have to customize your author profile and your blog menu, which is also shown in the video.
Next you should install some useful plugins, which will enhance the performance of your website by adding various useful features to it. Please read this WP Plugin Guide for bloggers first, if you've never heard of plugins before to understand what to look for. It's then vital to ensure your installed plugins work the way you want them to and you need to edit their settings at times to improve their functionality. For example for SEO we recommend the All-in-One SEO plugin and in the tutorial below we show how you set it up for the best performance.
Getting closer to perfection! But another important aspect is setting up your widgets. Widgets are basically blog sections that can be added to the side bar or footer of your blog and they provide additional information such as a calendar, weather forecast, a gallery etc. You choose what you want to display here depending on what matters to you and your audience. If you're a travel blogger you may want to share your Instagram Feed in your side bar and your YouTube channel in your footer. You can get some inspiration by looking at blogs in your niche. Check the tutorial below on how to add and assemble widgets in WordPress.
Congratulations! You're now ready to fill your shiny new blog with valuable content.
4. Starting with Blogging and Publishing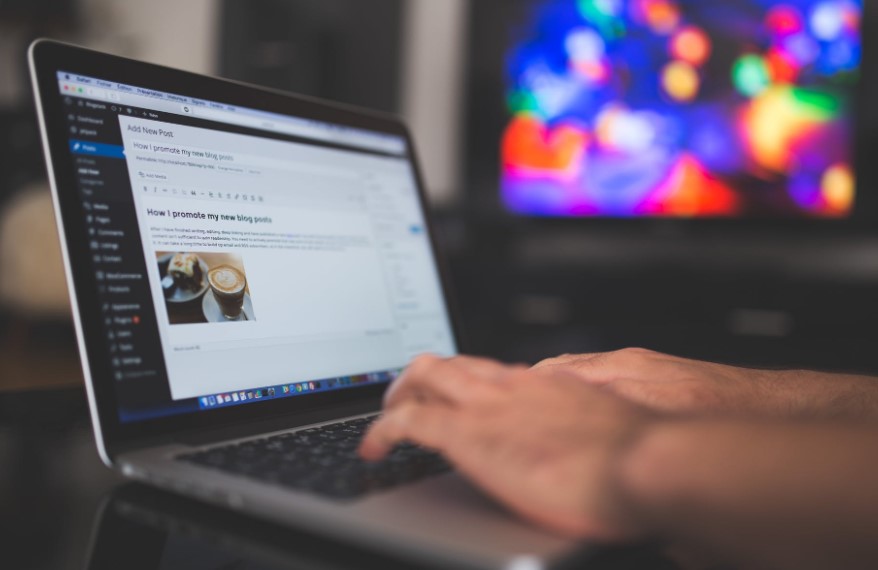 At this stage, you are all set to start framing the content of your blog. We recommend you first publish relevant blog pages such as an about page or a contact page to start with. To create a new page, go to the WordPress Dashboard option, from the left panel select the Page option and click on Add New. A text editor will be displayed where you can start framing your content by adding a title, body text, media, forms etc.
After you have completed writing the contents, review them once again and then publish it.
We also recommend to create the text first in a Word or Google Document and to save it to ensure the content won't get lost.
Remember once you click publish, your contents will be displayed on the site and any user accessing your site can view it, so craft it carefully. Of course, you can edit or delete it any time as you have full control over it. If you first want to publish it as a draft you can do so by editing the status and clicking on "publish as draft" or in "private mode", so it won't be displayed publicly until it's ready.
Watch the short tutorial below to see how you can publish an about page:
6. If you want to create a contact page and you fancy adding a contact form, check out how easy this is in WordPress:
7. The technical part of composing a blog is quite simple, but if you want to compose a page and post that ranks well on search engines, there are other elements you need to consider while publishing in WordPress. We recommend you learn more about SEO in our SEO Training Course where you will find many in-depth tutorials like the one below, to fully grasp all vital SEO techniques to make your blog rise to the top.
8. Right, now your money blog is ready to attract visitors. As shown in this video, you should research your target audience and relevant keywords for their searches to drive relevant traffic to your site. This also entails learning how to write SEO-friendly content and how to tailor blog articles for the best results. You can learn this in the SEO Copywriting Course and you can also read this article about how to get Google to send you many readers.
9. Once you have published your SEO-friendly content, watch it gain more visitors every day inside your SeekaHost App dashboard where you can even check which posts are the most popular and which countries your readers come from. You can see how I do this for one of the blogs I manage, the londonbusinessnews.com blog: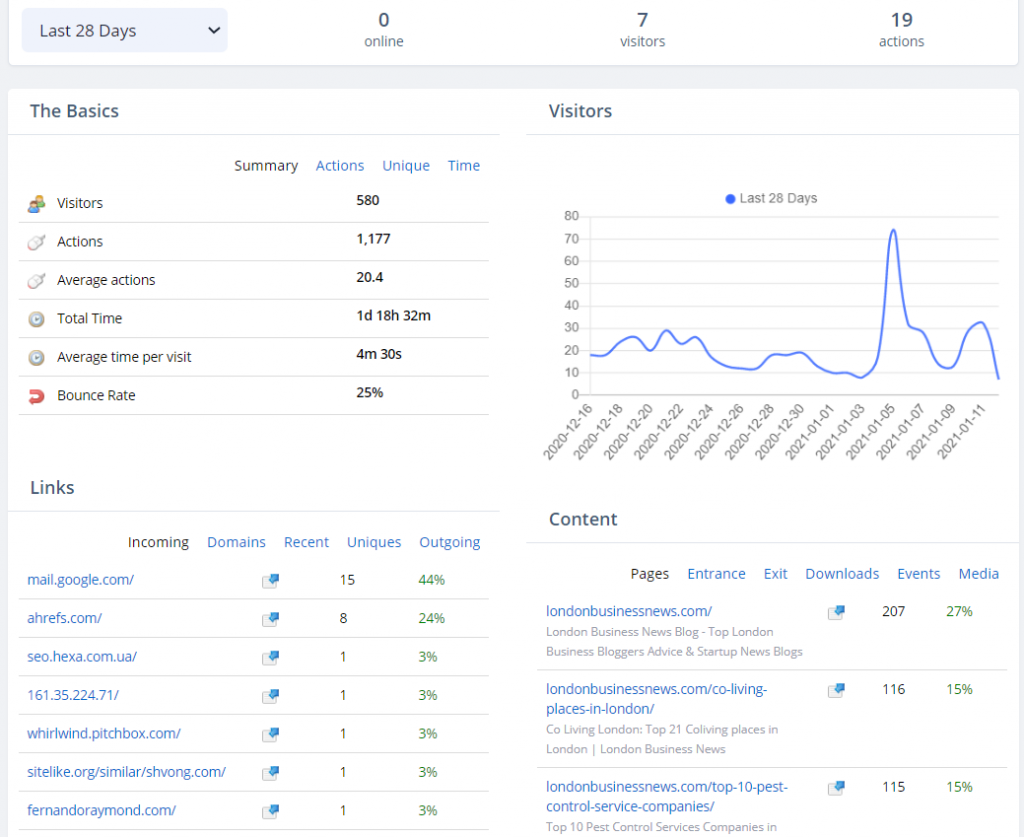 10. Time to market and grow your blog to make money!
5. Marketing and Monetization Options for your Blog
This is the most essential prerequisite for the next step of 'making money through your blogs'. We will list different marketing options available and you can decide which ones are most suitable for your niche and what you want to achieve with your blog.
The more your blog is advertised and shared the more groundwork it will do for generating revenue in the future. But more is less and it's important to find the right balance. Read this guide about the top 10 ways to market a business online for free and this guide about content marketing first to get an idea.
There are various ways you can advertise your blog and make money from your blog. Among the most popular strategies, I'll mention a few significant ones that many SeekaHosters also use.
Making use of Affiliate Marketing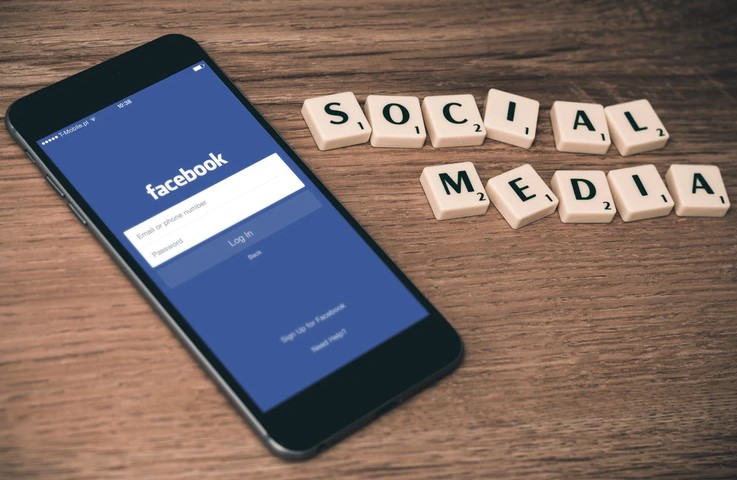 This is one of the most popular trends going online which is an easy way to generate a passive income. Affiliate Marketing involves the marketing of a product or brand by promoting it to your online users on your blog. If any person buys the product by clicking the referral link provided by you then you get a commission on that. You can find out more about various affiliate options in this affiliate beginner's guide.  SeekaHost for example grant a whopping commission of 40% which is double the amount most other affiliate programs offer. Check out the SeekaHost Affiliate program here. All you need to do is sign up for these programs on the concerned sites, select the products and services you want and can promote via your blog and include those links into your posts with the help of affiliate WordPress plugins.
Using the Strategy of Google AdSense 
Google AdSense helps you display ads on your website. Once you sign up with your website URL and email address, you need to select the Google AdSense code and place it on any area of your website. This will make the ads runs on your site. Also, you need not worry about the quality and effectiveness of the ads, since all these ads are thoroughly reviewed, ensuring that they are highly relevant to the audience in general. Every time the user clicks an ad, referred to as CPC (Cost per Click), you are being paid. 
Features
Make the ads selection according to your choice
Customize where to place the ads
Block ads which you don't prefer
Ads that are highest paying go live
Ads are responsive and can be tailor viewed on any device
Attracts more traffic to your blog
Earns a good amount of regular income depending on your traffic
Selling Ads using WordPress Advertising Plugins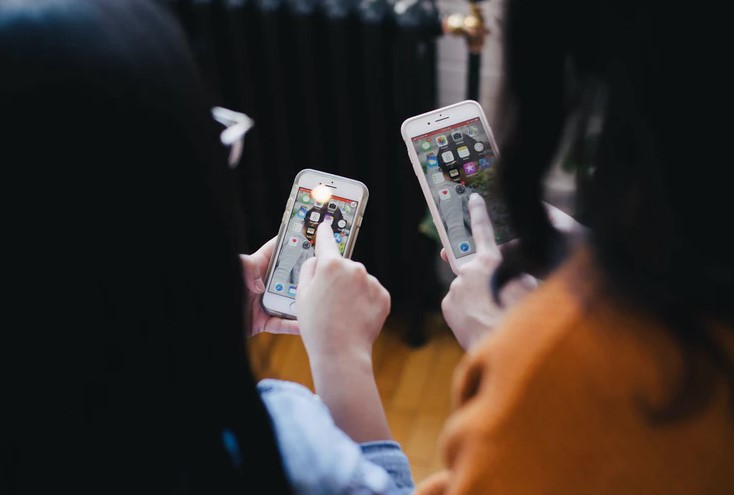 This is an alternative to the above discussed Google AdSense. Unlike the former, WordPress Plugins allow you to directly sell ads on your website. The major difference lies in that you don't have to depend on the CPC mode of payment which can vary depending on the ads. You yourself can set a negotiable price. Google AdSense, on the other hand, is easier to adopt and keeps you out of the hassle of managing ads. So, if you are really after a larger payment then you can opt for WordPress Advertising Plugins such as AdRotate, Insert Post Ads, AdSanity, DoubleClick, etc. Most of such plugins not only help you sell your own selected ads but also help with managing Google AdSense. It's a win-win situation really.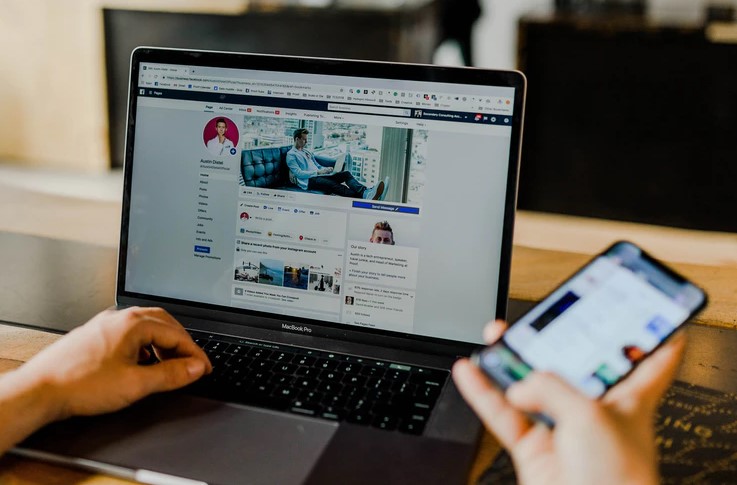 Ads can be irritating at times. Superior brands and services don't prefer populating their own blogs with ads as it may lose the impact and effectiveness of the actual content. Herein they require sponsors who can promote their ads. Like other sponsors, you are being paid to promote a brand's ads on your blog site. All you must do is contact the companies for the sponsorship of their products. Moreover, the advertisers lookout for appealing sites with sound traffic where they can gain enough exposure and popularity. Make sure you lay this sort of foundation first and that you pitch them the advantages you can offer with advertising on your site.
Earning by Writing Sponsored Reviews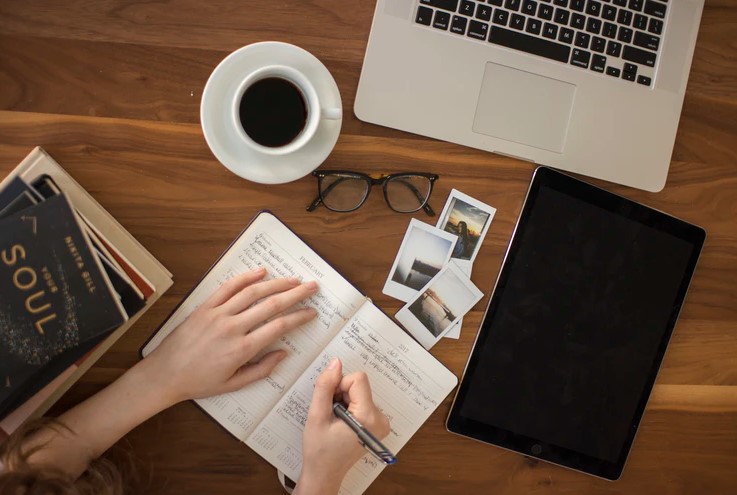 What if you need to try an item or service free of cost and then review it? This is what this strategy is all about. User reviews are of utmost significance as the buyers are more interested in reading the feedback/reviews rather than just looking at images and buying a product. Because of their importance, many companies pay for written reviews, especially if they are from trusted experts in the field. It's somewhat like sponsoring a product but after giving it a try and writing for it.
You can sign up with the companies that pay for writing the reviews. Some companies pay you directly for the reviews whereas some give freebies. You can share these reviews on your blog and earn for yourself. Before you proceed, check the authenticity of the company you'll be dealing with. You don't want to affect your own audience by writing a review that's not suitable.
On a serious note, earning money through your blogs must not compromise the entire purpose and spirit of your blog. Your blogs are the pillars of your popularity. Earning through them should reflect the reward of your hard work rather than demise it. Whichever way you employ to monetize your blogs, make sure they benefit you as well as your blog and that you remain authentic.
Now that you know how to start your own blog and monetize it, start working on it gradually and ceaselessly by following some handy tips to ensure it keeps growing and thriving.
4 Tips on keeping your Blogs Healthy and Successful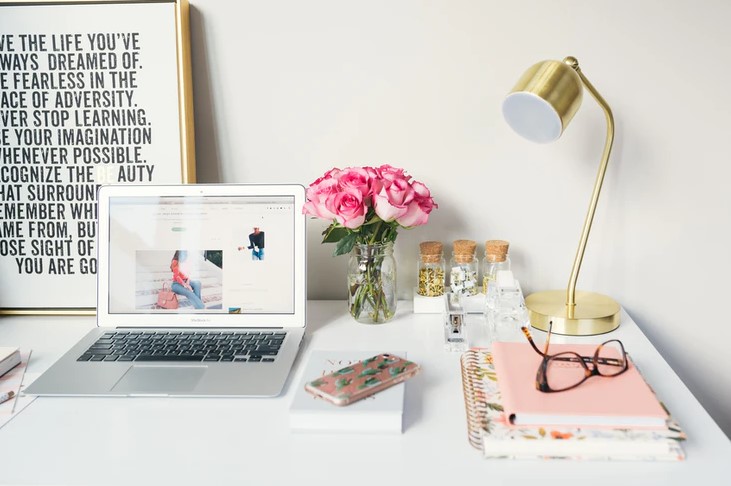 There are more than 66% of bloggers who don't update their blog regularly and there are some who instead of working hard on their blogs, don't get the desired traffic and revenue. This inconsistency can result in the downfall of their performance. Don't miss out on these tips for an enthralling and rewarding blog journey.
1. Use your Spare Time for Blogging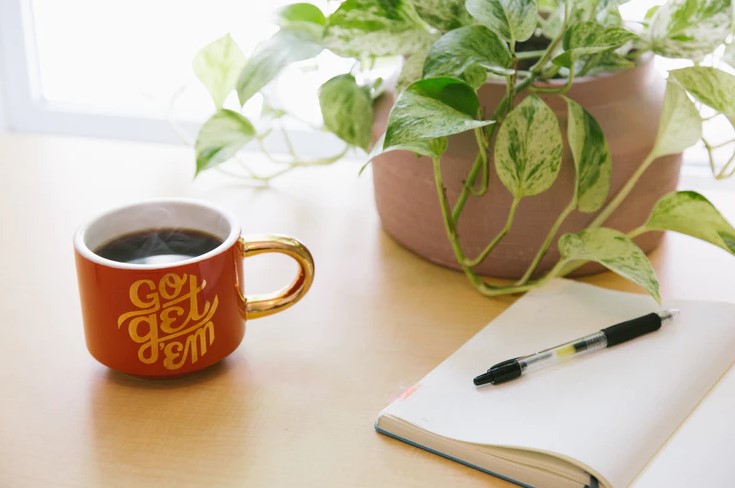 This goes without saying. Once you start your blogging journey, you MUST devote to it. Start planning and managing your time effectively. Even spending 30 minutes to an hour daily will build up your interest and speed at a constant pace. Look at your blog like a journal and perhaps draft a few ideas and then research which questions your audience may have around those topics. Use these questions as cliff hangers in your posts. If you require support with improving the design of your blog, publication of posts or content writing, you can speak to SeekaHost Bloggers like Fernando Raymond and Manuela Willbold.
2. Expand your Thinking and Digital Skills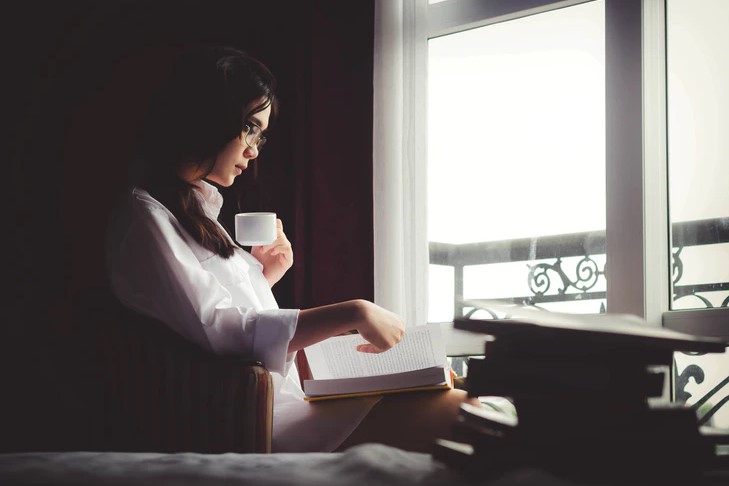 Use Blogging not just as a monetization opportunity, but also as a chance to grow and educate yourself. You can establish yourself as an expert in the field of your passion via you blog by providing useful and innovative tips and advice. You can even become a coach, mentor or guru. But you have to put the work in and educate yourself first in order to offer top-notch insights that you have perhaps tested and used yourself. Keep your audience coming back and make them aware of the latest trending developments, news and events according to the niche you are writing about. You can learn more digital skills to improve your online game at the SeekaHost University. The tutorials are very easy to follow and by applying the learned skills on your blog, you can learn by doing and ideally earn even more.
3. Reach Out and Network
Blogging very much involves putting yourself or your blog out there. Don't have the expectation that visitors will just automatically come. No, you have to invite them and you have to be visible in all possible places. SeekaHosters often work with other bloggers in their niche and exchange guest posts or record podcasts or interviews together. You can check out our SeekaHost University YouTube channel where we post interviews or webinars with digital marketing experts like this:
You should try to connect with thought leaders in your field and obviously also try to get published in bigger publications to improve your authority. Publishing eBooks or online courses is another way of reaching new potential readers and followers. And let's not forget the importance of social media here. Join FB groups, build business pages on Instagram or Twitter and connect with individuals there. You can learn how to run Facebook Ads in our FB Remarketing Course.
4. Interact with your Audience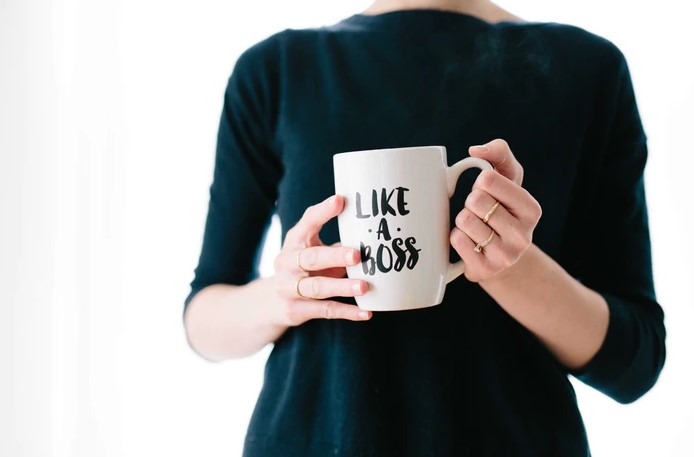 Rather than making your blog a monologue, pose a question to the users, run polls or surveys on social media or via your newsletter. Let them think. Ask them to comment on your articles by mentioning their doubts and queries. Reply to every comment posted by your user. Try to maintain a one to one connection with your readers. This is extremely effective in keeping your blogs interactive and lively.
Are you ready to begin?
Do let us know what's bothering you to initiate your blogging journey. We would love to help you with more tips to start a blog and make money online as a blogger.
Blogging for me is freedom and I can write from anywhere with a laptop and internet connection and earn online.
As promised at the beginning of this guide, here is your coupon code to freely access the Blog For Profits Course and get started with your blog monetization journey: 8VNVARHM – just head over to university.seekahost.com. 
And if you need a step by step guide to learn the fundamental of blogging you can join the Ultimate Blogging Course at the SeekaHost University.
Read about the top Bloggers around the world and be inspired, but don't be intimidated! They all started with their first blog and their first word:
Top 10 Fashion Bloggers in India & their Blogs list
Top 10 Lifestyle Bloggers in New York City & Best NYC Blogs List
Frequently Asked Questions
How to start a blog?
Register a domain, pick a new template to start writing a new post on a niche, and publish the posts.
What is the best platform to start a blog for free?
WordPress is the best CMS for blogging that allows you to create a blog or posts for free within a few minutes.
How to make money online?
Blogging is a great option to start earning online. If you have a computer with internet and good writing skills, then blogging is the best option to make money online.
How to make money from blogging for Beginners?
Make money with blogging by creating quality content, building organic traffic, and selling ads or your products.
How to register your domain?
Domain registration boosts your online presence to increase visitors.  Choose the best hosting service and then enter the preferred domain name to register.
How to market your blog on social media?
Sharing a post on Facebook and Instagram helps to promote the blog content. After publishing a blog share it directly on the social media pages with attractive images.
How to make money online from Home?
Start your blog on the trending topic and do perfect on-page SEO to make more money online.
8. How to build PBNs to earn more money?
You can set up multiple websites and blogs easily with the new SeekaHost Blog Hosting Control Panel. You can purchase PBN web hosting plans that suit the amount of PBNs you want to build. They will then all be listed inside your dashboard where you can manage them easily, track their performance and monetize them.
If I haven't managed to answer all your questions regarding blogging, WordPress, web hosting or blog monetization, then please get in touch with me via [email protected] or connect with us on YouTube, Facebook or LinkedIn.