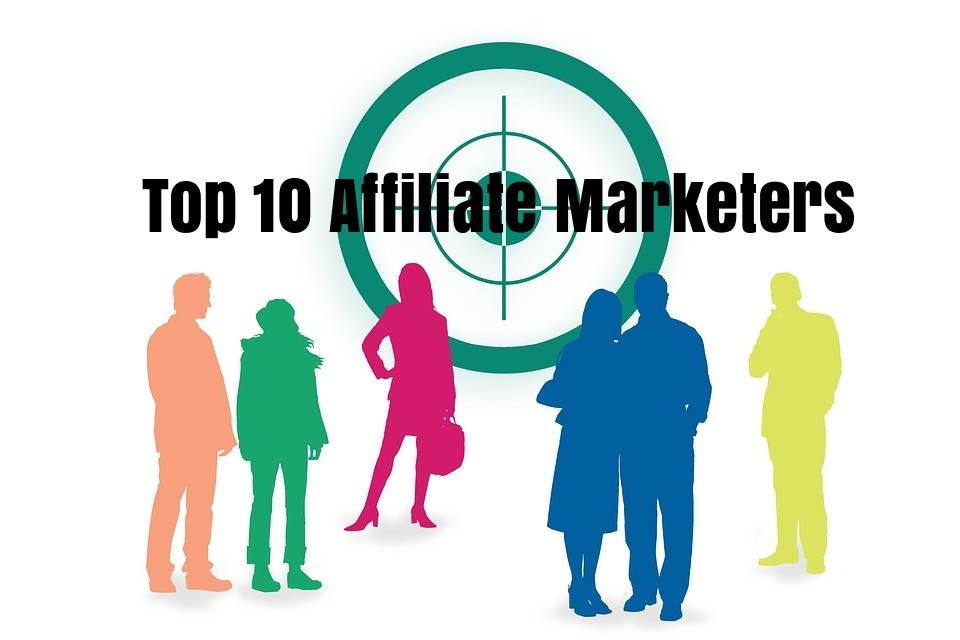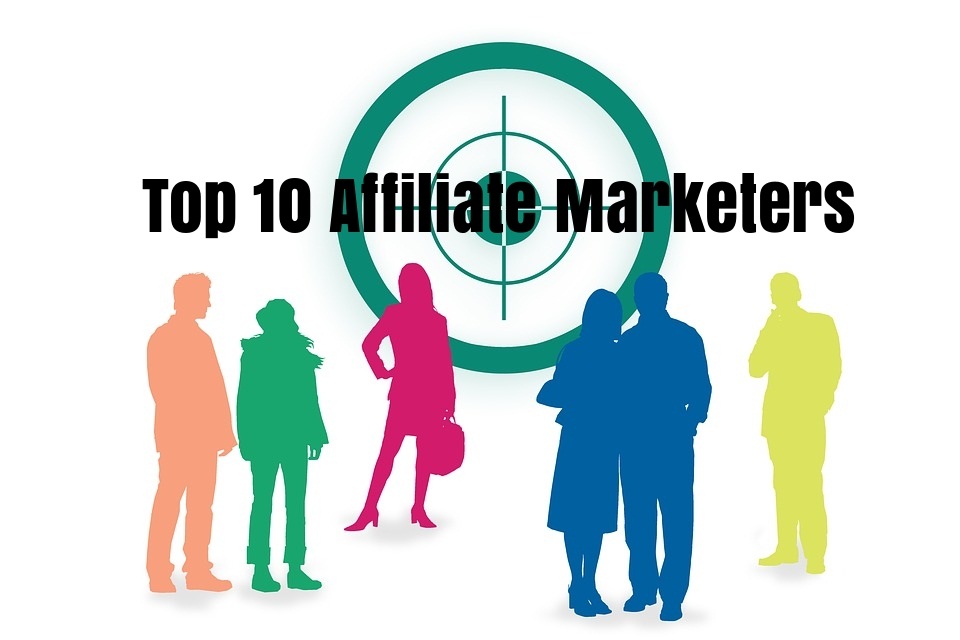 Top 10 Affiliate Marketers & How they make money from the programs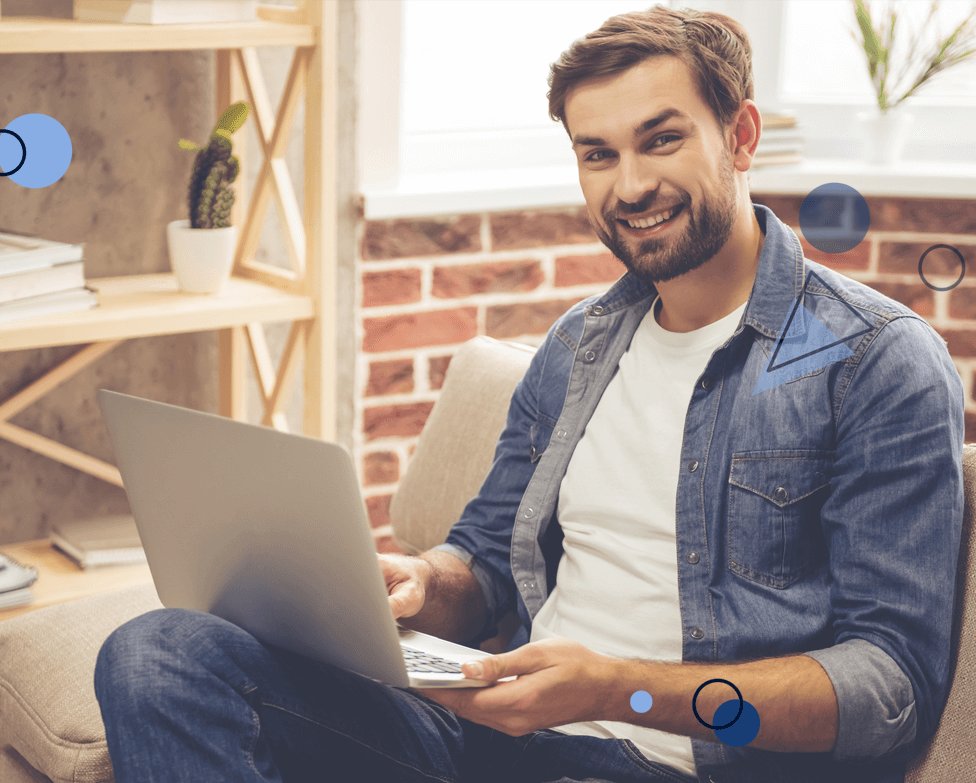 By John
No doubt, Affiliate marketing is a multi-million-dollar industry that's creating income source for thousands of website owners.
But making it big in affiliate marketing does not come easy, as such only a few affiliate marketers have successfully made huge money with affiliate marketing, with several others failing because they don't just have a clue on how to go about it.
Also see: How to Make Money with Affiliate Marketing for Beginners
These successful marketers are the very ones we will be profiling on this post, who have distinguished themselves as fully capable of building audiences to effectively promote affiliate offers from different programs.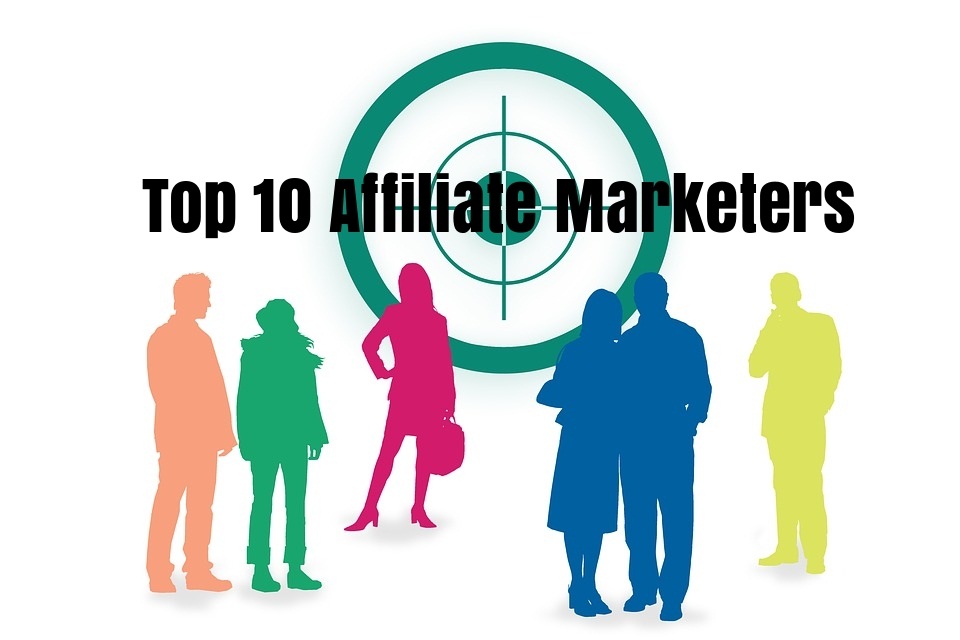 While making a fortune in affiliate marketing does not happen overnight, it takes hard work and of course, lots of experience to master every trick of the online game. Find below our Top 10 affiliate marketers & How they make money from the programs.
Top 10 Affiliate Marketers
These are the marketers that have blazed the trail of affiliate marketing, making them the go-to experts to look up to if you also want to be successful in affiliate marketing.
1. John Chow
John Chow has been online since around mid 1999. He is a Canadian citizen, living in Vancouver. He started off with The TechZone, a site that focused mainly on technology. But, the site grew enormously to the point of becoming one of the leading tech sites on the Web.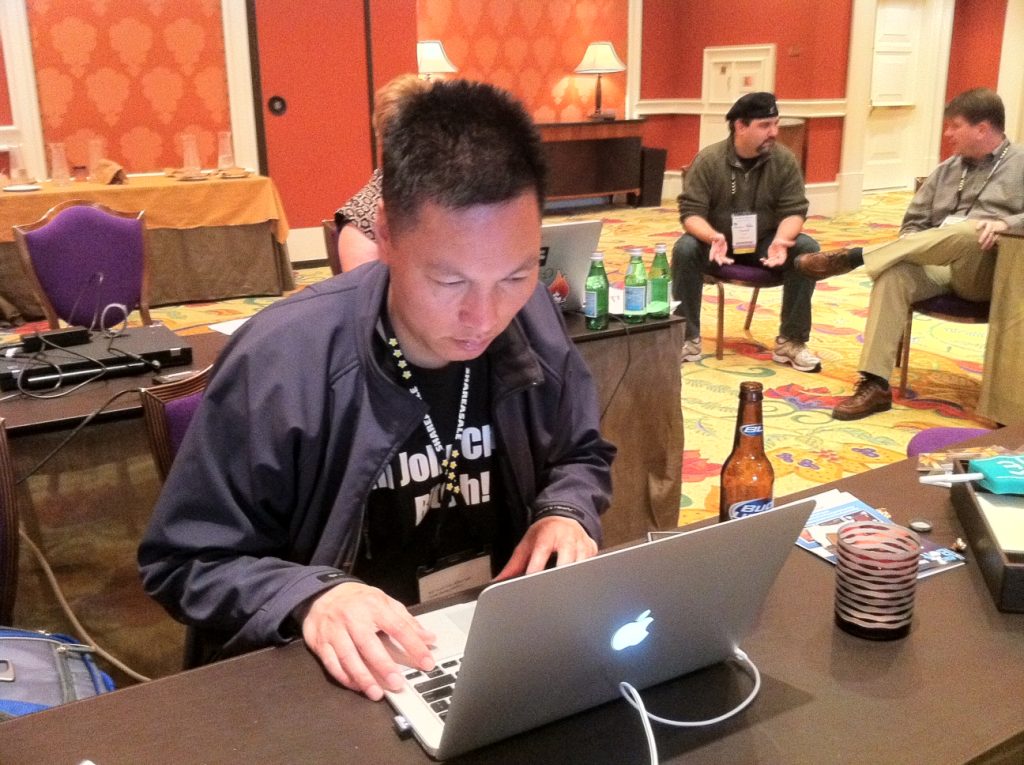 He was motivated by the huge success of The Techzone, to start his personal blog, then named "The Wired World Of John Chow" – quite a weird name. However, he later changed the name to "John Chow dot Com The Miscellaneous Ramblings of a Dot Com Mogul" following his believe that he is now a Dot Com Mogul.
John Chow Dot Com became the affiliate machine, with topics ranging from blogging tips, cars and automobiles, the Dot Come lifestyle, Investments, Making Money Online, Reviews, Technology Ramblings, Trade Shows and of course, WordPress.
John Chow considered a Dot Com Mogul to meet 7 criteria:
Income solely from the Internet
Minimum Internet income level of $10,000 per month
Have a Personal blog
Blog must be updated at least once per week
You must be #1 for search of your name on Google
Willing to help Dot Com Mogul wannabes
Have no jobs outside of the Internet
John Chow's blog is the biggest Canadian marketing blog, and perhaps one of the most read marketing blog globally. And he is best known for leading by example in showing the income power of blogging by the challenge of taking his blog from zero to over $40,000 per month in two years.
Main Blog: JohnChow.com
2. Pat Flynn
Pat Flynn is an American blogger and entrepreneur, best known for his blog Smart Passive Income, where he teaches about investing in online business and how to generate passive income.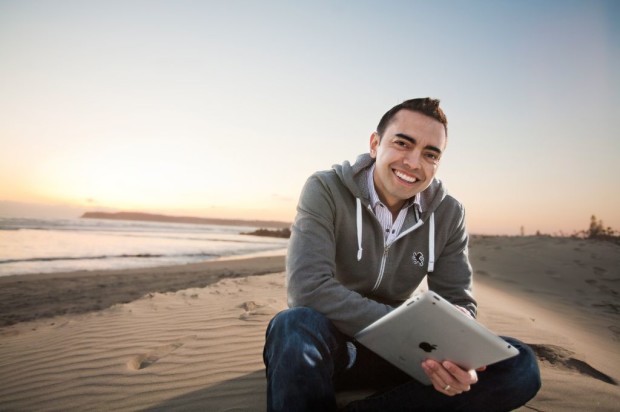 He became a phenomenal success in affiliate marketing, which he showcased with a transparent proof, because he was open about what he did by giving full details of his income every month since 2008 to this date.
While his first income through affiliate marketing, with other channels hit around $8,000. He then took his income a sky-high from $8,000 in Nov 2008 to over $50,000 in 2013. Now his incomes are coming from several channels, but still about 70% is via affiliate marketing.
Main Blog: Smartpassiveincome.com
3. Neil Patel
Neil Patel was born in London, England. But at only two years old, his parents moved to Orange County, California.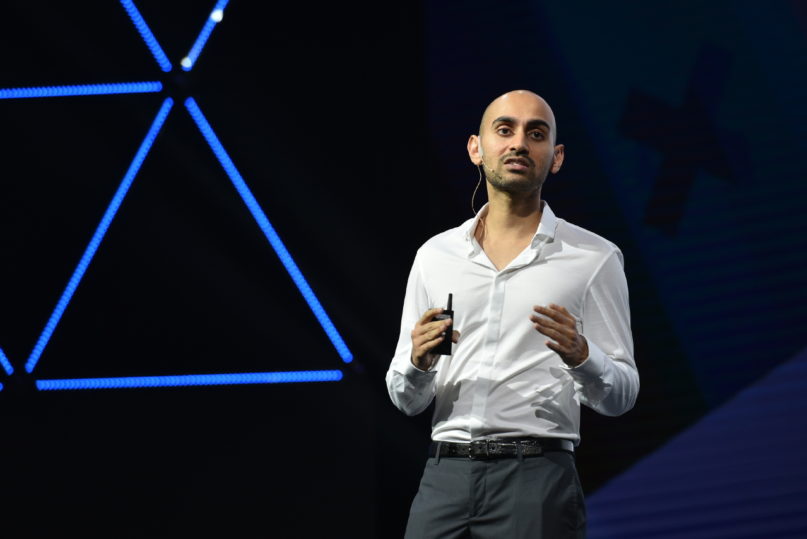 Following a frustrating career life, he ventured into the .COM boom, so instead of looking for a job on Monster Jobs – Job Search, Career Advice & Hiring Resources, he rather learned about Monster Jobs and how they were making millions of dollars online.
Initially, he and a partner created a company called Crazy Egg. And Crazy Egg made a lot of buzz when it was launched, but he later thought of selling it for a few million dollars because they were getting much interest from some Fortune 1,000 companies.
After pitching to venture capitalists for about six months, no one was ready to invest in Crazy Egg. So, they had no choice but to look for another way out on how to make Crazy Egg profitable.
Fortunately enough, this time Crazy Egg succeeded, but Neil had already made up his mind to start another company. He started and named his new company KISSMetrics, which company is more like Google Analytics. However, his affiliate prowess was more noticeable on his blog Quick sprout.
Main Blog: QuickSprout.com
4. Jeremy Schoemaker
Jeremy Schoemaker is famous for his blog ShoeMoney, also a frequent speaker at search engine marketing and affiliate conferences. Shoemoney became famous when Jeremy posted his $132,994.97 cheque received from Google AdSense for only one month worth of traffic and clicks.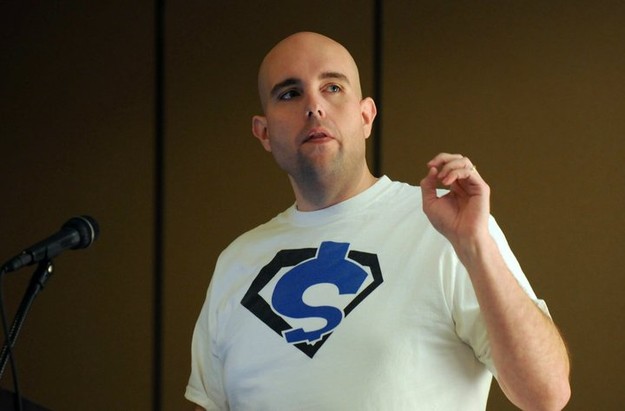 He started ShoeMoney.com back in 2003 and have successfully turned it into an affiliate machine, with estimate of making millions of dollars in affiliate commissions.
The blog was named the Best Affiliate Marketing Blog for 2006 by Search Engine Journal. And it also won Fast Company's Influence Project in 2010, with over 500,000 clicks coming from his huge online influence.
Main Blog: ShoeMoney.com
Jeremy is also the founder of NextPimp.com, PAR Program, and ShoeMoney Media and co-founder of the AuctionAds service.
5. Zac Johnson
Zac Johnson is an avid entrepreneur and affiliate marketer with over 20 years of experience.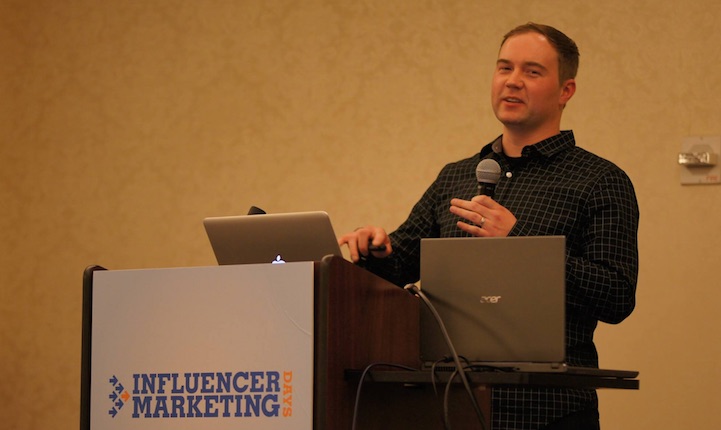 As a self-taught online entrepreneur, Zac has been making money for the nearly 20 years he has been involved in affiliate and online marketing. In fact, Zac is nothing short of a Super Affiliate, who has been making money since 1997.
His personal blog ZacJohnson.com, offer tips, and guides for people who want to start making money online through affiliate marketing. He has succeeded in building himself a solid reputation in the affiliate marketing industry, especially performance marketing, making people to trust his advice and follow his expertise.
Zac also founded his own affiliate program which were promoted on Commission Junction, such as ShareaSale, DirectLeads, WebSponsors, FineClicks and others. He has so far paid out over 1 million dollar in commissions to his affiliates.
Main Blog: ZacJohnson.com
6. Darren Rowse
Darren Rowse is a blogger, and consultant, who has also founded several blogs and blogging networks, including the hugely popular ProBlogger.com.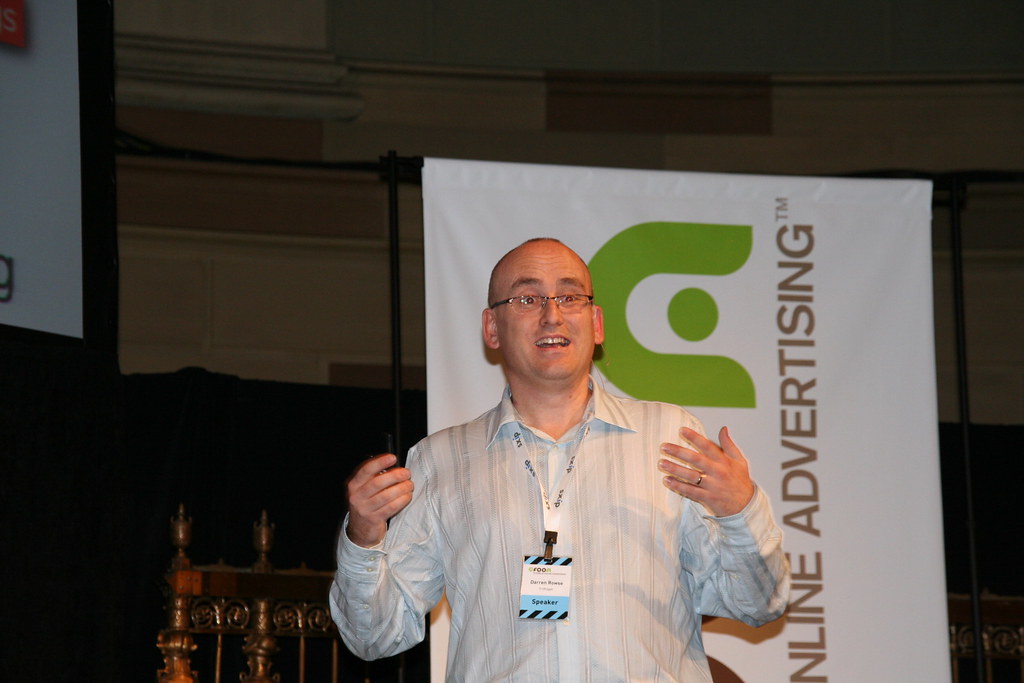 ProBlogger was created in 2004, and has since become the home for bloggers looking to create and grow their own blogs, and then go on to making money from blogging. His other main personal blog is 'Digital Photography School', which covers photography tips.
These two blogs are getting around 100,000 page views per day, with over $20,000 in total revenue per month, including affiliate marketing commissions and ad revenue.
Rowse is also the co-author of the book 'ProBlogger: Secrets for Blogging Your Way to a Six-Figure Income' by Wiley and co-founder of the Third Tribe and also founded the Problogger Paid community.
Main Blog: ProBlogger.com
7. Rafael Zelik
Rafael Zelik is the Founder / Head of Product & Marketing at ReviewMaster. He is also the co-founder of several popular online marketing platforms that help turn his revenue stream from $0 to $25M in only 5 years.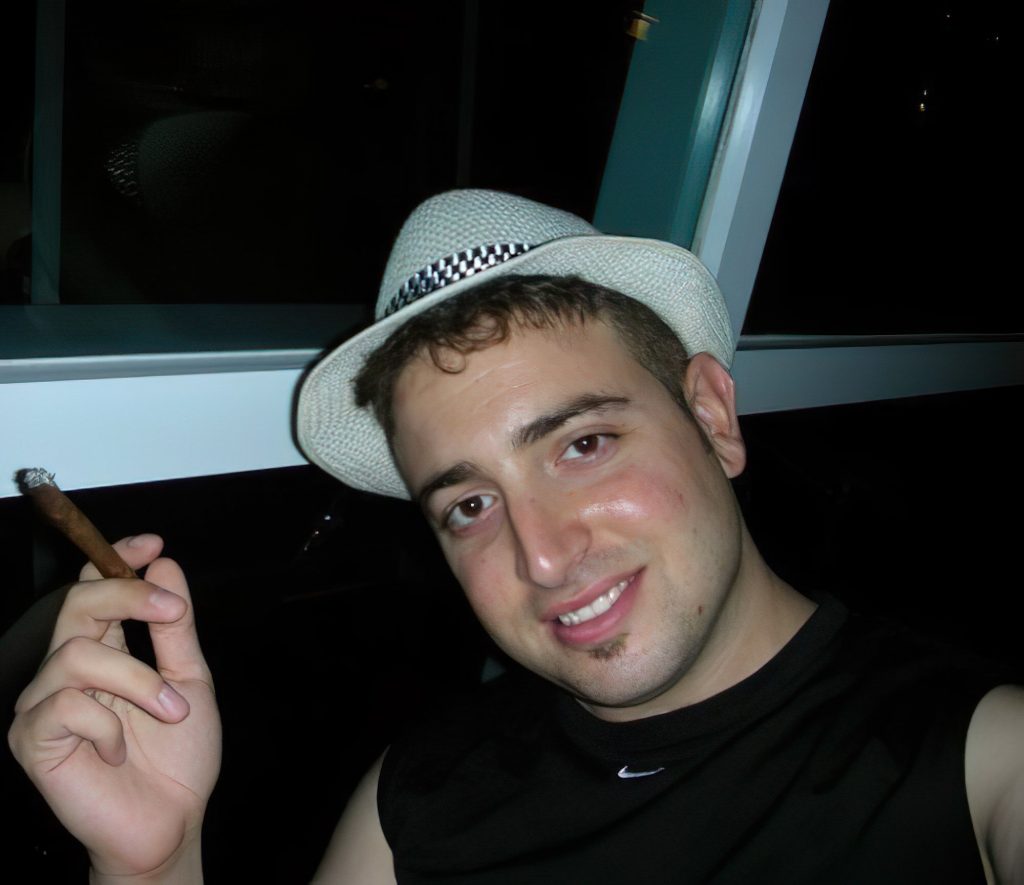 Rafael won the global affiliate marketing contest and co-manage a team of 30+ employees. He is experienced in most online marketing channels, including organic, paid, and partnership development.
His major clienteles are Alibaba, Symantec, Fiverr, DJI Drones, ASOS, WiX, Emirates and many others.
While his passion is mainly online marketing, by developing effective and collaborative culture & he has also built disruptive products. He aspires to build one of the leading start-ups that will change the Global eCommerce industry for good and help people shop smarter.
Main Blog: ReviewMaster.com
8. Martin Osborn
Martin Osborn is a serial blogger at Finch Sells, entrepreneur and affiliate swindler. And boasts of offering a rather unprofessional advice on how to be professionally awesome.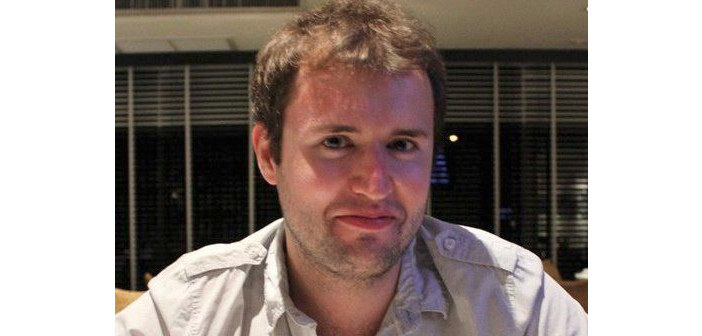 After about 8 years of blogging on affiliate marketing, his site FinchSells.com has a legacy of daily emails from people wanting to have his premium packages. In fact, he makes most of his money by selling this Ultimate Premium Package.
If you really want to know the nitty gritty of affiliate marketing, you may want to check out his entire premium package and make money out of it.
Main Blog: FinchSells.com
9. Missy Ward
Missy Ward is described as an affiliate marketing Swiss Army Knife, who juggles between AffiliateSummit.com and FeedFront.com.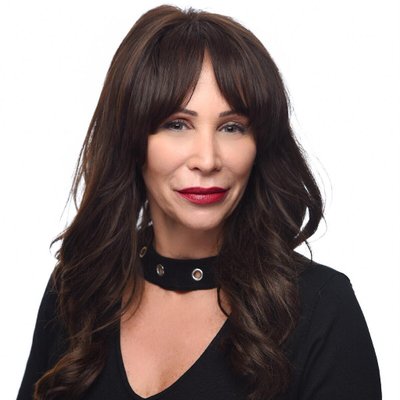 Missy started her affiliate marketing business in 1999, and she is the founder of Affiliate Summit Corporation in 2003, which for the past 12 years she has helped companies to grow their business.
She actually quit her day job to work as an affiliate marketer.
Before her breakthrough, Missy worked for several big corporations with huge responsibilities. Which include: Vice President of Partnership Marketing for eBound Strategies, Director of Public Relations for Media Breakaway LLC, President of Aluria Software and Vice-President of Marketing for Global Travel International.
Main Blog: MissyWard.com
10. Luke Kling
Luke Kling is the PeerFly Affiliate Manager & Director of Marketing, Developer, and blogger.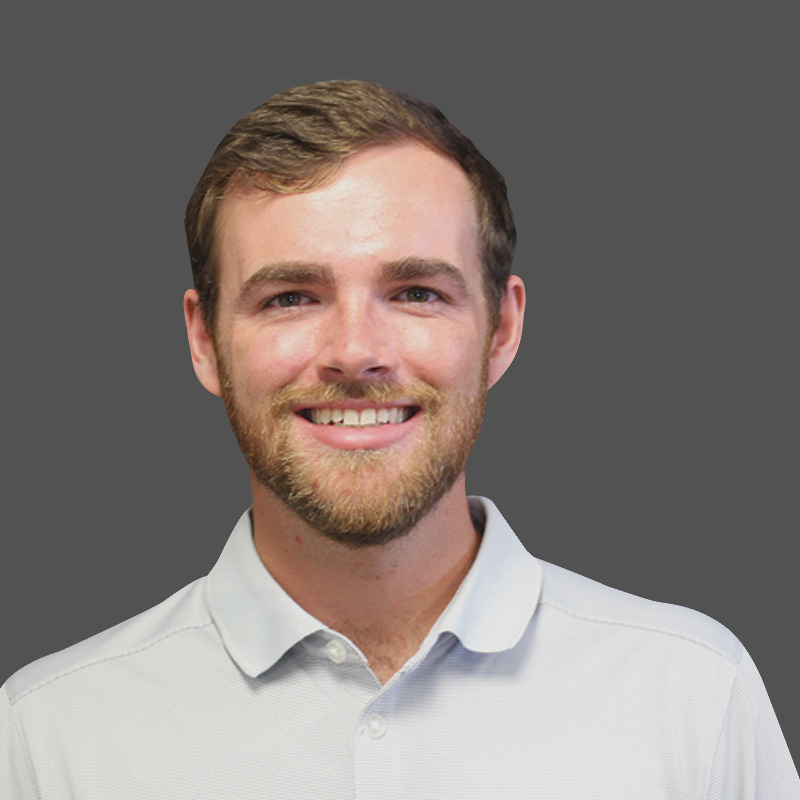 He has been in the affiliate marketing game for over 7 years now, and started with XY7 (an affiliate network) where he worked as an affiliate manager while still in high school. He worked until his freshmen year of college when he decided to quit in order to focus more on school activities.
However, during his sophomore year of college, Luke realized he wouldn't be able to pay his rent and school unless he increased his student loan or get a job. As increasing his loan was quite an unpleasant choice, he decided to go back to working for XY7 as affiliate manager.
He later joined Peerfly, one of the most successful networks in the industry. Luke claims to be working with 35,000+ people on the Peerfly network and help them monetize their traffic and helping them to make money online.
Main Blog: LukeKling.com
Conclusion
If experts predictions on Affiliate marketing for 2020 holds any water, it will be a big trend with focus on more of white-hat strategies.
And the industry is going to get more challenging for newcomers to enter, as only the very best will survive.
Now is the time to start, if you want a piece of the pie in affiliate commissions. Where best to kick off your affiliate game than promoting SeekaHost by signing up for the Affiliate program, and you'll be provided with links, which if you insert in your blog, you'll earn commission whenever anyone buys a web hosting package.