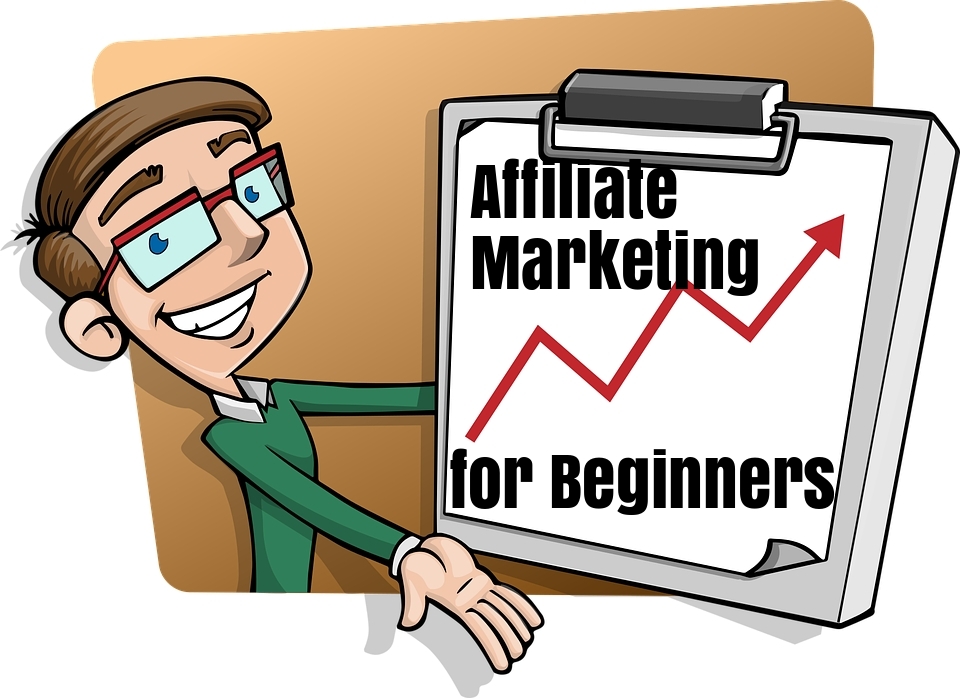 How to Make Money with Affiliate Marketing for Beginners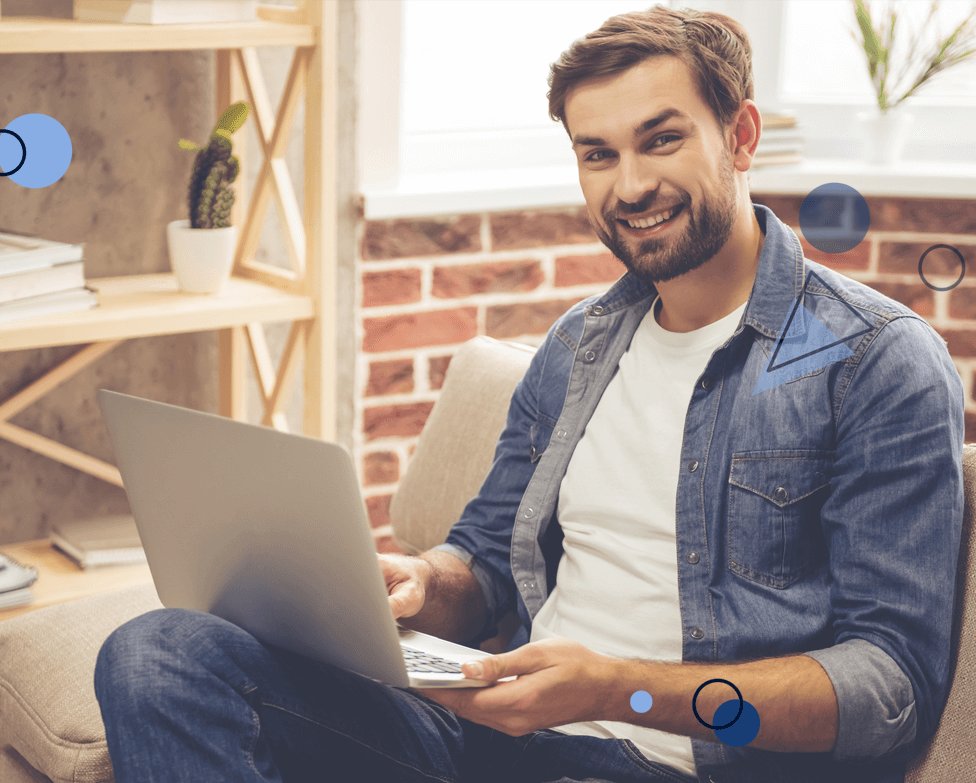 By John
Affiliate marketing is the buzzword for making money online; who can ever resist a passive income source?
But, succeeding with affiliate marketing requires a number of crucial techniques which you must take into consideration before you can earn that first affiliate commission. To make money online through this great passive income source, also see Reseller program, you've got to put in some real works first.
There is a good news, we've got you covered with this post on How to Make Money with Affiliate Marketing for Beginners!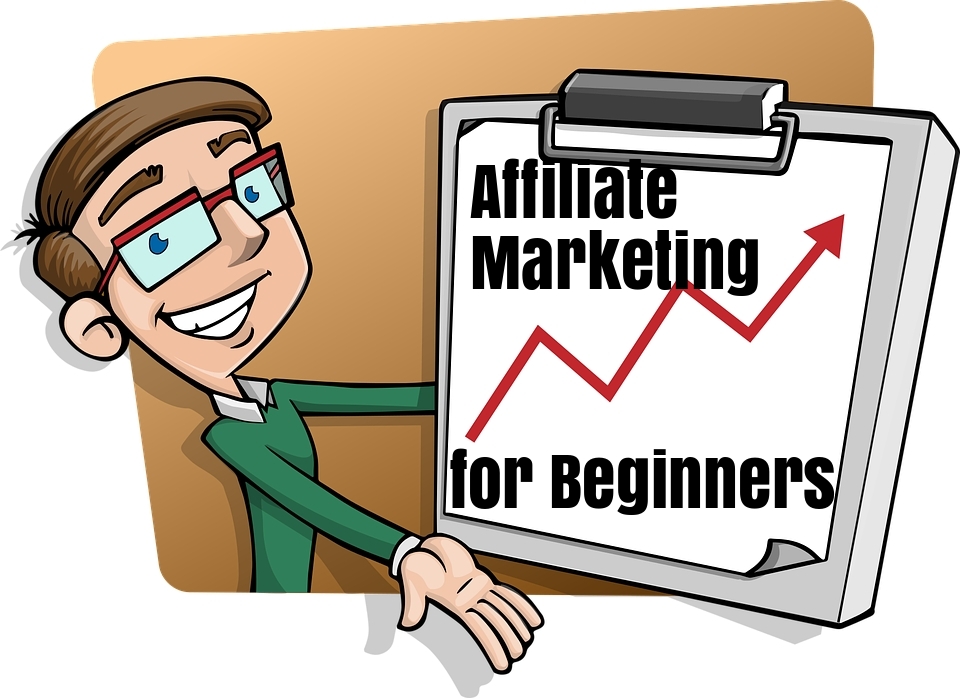 As the most popular means of making money online today, affiliate marketing is undeniably powerful. But if anyone says you'll be making money online without doing anything at all, that is a lie!
What is Affiliate Marketing?
Affiliate Marketing involves the promotion of products in return for a commission. It is a form of referral marketing, that uses third party influence to drive sales to the retail outfits.
While affiliate marketing isn't quite same as referral marketing because of how they drive sales, affiliate marketing relies on financial motivations, and the referral marketing model relies on trust and personal recommendations.
Affiliate marketing follows the concept of revenue sharing, which is payment of commission for the referred sales. It predates the Internet, as the translation to revenue sharing principles is from the mainstream e-commerce model as far back as in 1994.
Affiliate Marketing for Beginners
As an affiliate marketer you earn a commission for promoting other people's product or service. The earning is a percentage of the sales that's generated through you, but there may also be a fixed payment for the affiliation.
It is very important to understand the intent of your website visitors, as the easiest way to promote affiliate products is through your website.
Also read: How to create your own Small Business Website without hassles
For instance, if you're a blogger you can write on the best web hosting providers, and promote SeekaHost by signing up for the Affiliate program here, and you will be provided with a link, which if you insert in your blog, you'll earn some commission whenever anyone buys a web hosting package using your link.
When visitors to your blog visit this link, they will be taken to SeekaHost web hosting service. And they will track whatever the visitor does on the site, allowing you to get a commission whenever they purchase a hosting service through the referral.
Steps to become a Successful Affiliate Marketer
These are techniques you need to implement in order to succeed with affiliate marketing, and to be successful in affiliate marketing, you must know why your website readers are on the site. Are they after a solution to a problem or are they just there to read good reviews?
1. Choose Affiliate within Your Niche
This is perhaps the most important factor in making a successful affiliate, and undoubtedly one of the most difficult steps, that is, in selecting an affiliate program.
If you don't know your website niche, here is some easy question pointers that will help you to discover your niche.
What are the topics covered on your site? It's very much easier to work with affiliate program on something that you've passionate covered already. also, if you have passion in a given topic, that make you quite knowledgeable in it, so that makes an easy recommendation for you as an expert on the topic.
What more topics could I be able to cover in the future? This is rather a question of the next topics within this niche, is it big enough that you can be able to create thousands of new posts on it? As it will be quite difficult to build authority to rank in search engines if the topics are not huge enough.
Are there popular & profitable products within the Niche? Several niches that are very popular among affiliate marketers, include web hosting, weight loss & fitness, gadgets and mobile phones.etc But, before jumping on any program, ensure it has a hugely popular array of products, and also make sure there's room for more. That is, if it will allow you to be able to make more money by promoting diverse products.
2. Do Thorough Research on the Affiliate Program
If you've chosen a niche, it's now time to find out if there is some hidden terms and conditions for promoting such products. And make sure you've done a bit of research on the affiliate program, including their payment terms and how affiliates are supposed to promote the products.
For an affiliate program to work, you need to understand it in and out, and you don't have to be afraid to invest some time in knowing more about the company, its history and former affiliates.
You need to make sure similar bloggers are also on the program, as this will help you gauge the likelihood of success in the particular program. It will surely be worth it, when you get into the right program!
3. Avoid These Mistakes
Many beginners in affiliate marketing make the mistakes of using too many links in the affiliate post. All you need to know to make money as a beginner with affiliate marketing is to create quality contents and use links naturally in the posts.
As much as possible, avoid thin contents and short pages with no value to the website readers. And always put a disclaimer notice at the beginning or end of your affiliate posts.
Starting with products and services you've already covered on your blog is always a good way to gauge engagement and look out for affiliate programs that have such products that you could use on existing posts.
Conclusion
If you're a newbie in affiliate marketing, it is advised that you build your website first, and the easiest way to go about it is using WordPress. WordPress is a very easy to use content management system (CMS) that requires little or no coding skills.
While there are several types of WordPress hosting available, most are shared or dedicated hosting, with some VPS and managed WordPress hosting packages.
SeekaHost offer one of the cheapest and best WordPress hosting packages that will save you both time and money, and it also helps the performance of your website.