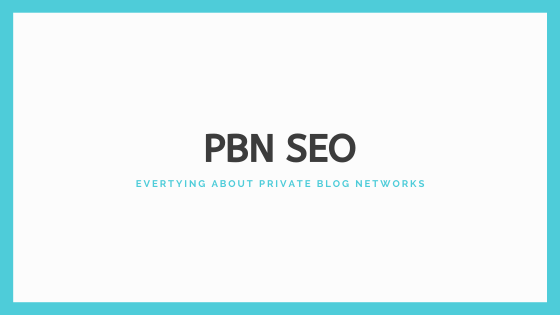 PBN SEO: Does Private Blog Networks still works for SEO in 2020 or is it a waste of your time and money?
PBN SEO techniques are used by thousands of people in the SEO community for the last 10 years. It was an easy lucrative way to increase the ranks of a website and earn money online.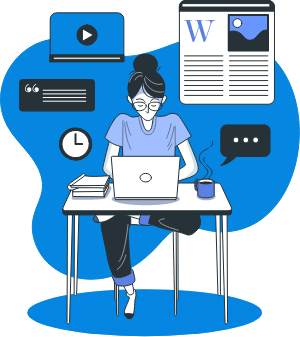 Things have changed now and gone are the day's someone can build low-quality blogs and expect whatsoever SEO advantages.
If you are planning to build blogs to get quality ranks by spamming the web, this guide is not for you.
In this guide, I will explain to you how PBNs works for SEO and what's changed over the years and how you can still utilise blogs to help your SEO. And more about how to earn from your blogs and scale your blog networks to grow while profiting from them.
What is PBN SEO?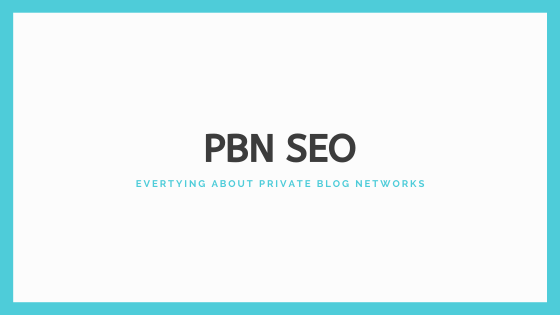 Using privately created blogs to support the search engine optimization of a website that's aiming to rank higher on search engines like Google, bing.com
These blogs are privately created and individuals and, in most cases, built buy SEO experts or private blog builders that claim to have the skills to build blogs to hide from competitor analysis tools and other third-party backlinks analysis software's.
For years people have been using PBN for SEO and it's proven that it does influence search engine optimization.
I've tested how to utilize private blog networks for SEO since 2014 and over the years many things have been changed and it got harder to rank a website with a PBN.
On the how to build PBN guide I show how to build a privet blog network the right way.
On the latest guide, I talked about how to earn money from PBNs.
In our PBN Demystified platform we show all the things that matters and how PBN SEO has evolved over the years.
You can learn everything about what is a PBN in SEO at those places and even email to me for anything you want to know.
I'm active on the PBN Demystified Facebook group and for any questions, you can post there, and someone will answer for you instantly.
Now let's look at the SEO PBN and its magic so you can decide if to build PBNs or buy PBN backlinks for search engine optimization.
PBN SEO tips for 2020
Your private blog networks should be built like real blogs to offer value to the web. Google does not index low-quality blogs anymore. Even if does eventually they all be dropped from Google. So, no SEO power can be passed on to a linking money website.
What's the point in investing in expired domains and PBN hosting and SEO hosting, if your blog will not give the desired ROI?
What can be done for this?
Stop building PBNs for SEO? – yes if you are scared or lazy to build amazing blogs.
You just need to know how to create PBNs that can last for a while passing on SEO power for years to come.
At ClickDo we have built thousands of PBNs since 2014 (when I first started SEO) and they are still doing well while the authority is growing.
And most of the blogs earn money from Google AdSense and from sponsored guest posts.
As shown on the blog for profit blueprint the pages we have added to the blogs get us inquires to guest blog post on the blogs. We do charge a publishing fee from $20 (new PBNs) to $70 for well matured PBNs while getting articles for the blogs. That's a great way to grow your PBNs.
You must be smart in 2020 and the PBNs should be your virtual real estate that makes your money every month/week and daily.
I tell people to build their PBNs like you are investing in real estate.
Because you can rent the blogs and earn a nice income like renting a property and making money monthly.
Why you should do this for your PBNs?
Because that way your blogs get interactions from people visiting it and eventually the DR grows. Many people look at DR and traffic when placing articles on a blog so increasing it is vital.
How to get traffic to your private blogs?
Publish long articles with images and media.
Publish list posts.
Each of your PBN should have at least 5 to 10 3000 to 5000 words guides if you really want to crush it with your PBNs.
Not an easy way around to build your blogs to do well.
Create social media channels for each blog and make it a brand.
The most important thing is t published well written value-adding content on your blogs.
Only the best content will win on Google and any other search engines.
When publishing on a blog add more images. Check https://www.londonbusinessnews.com/ to get an idea of well build PBN that's growing toward becoming a big blog.
Does PBN SEO work in 2020?
YES!
If not, we wouldn't be selling PBN hosting to hundreds of new clients every month. The PBN community is huge and you can be a part of it.
I tell people to call them as blogs and you building PBNs in a manner to increase our virtual real estate.
Build your PBNs well.

Hottest niches to build PBNs in 2020
CBD: niche is picking up and you search volumes on Google are increasing and if you have PBNs built for future, you can make so much money.
The health niche (dental and orthodontics) as many people in niche buys and works well.
Business niche is always profitable, and I advise everyone should at least build 20 blogs on this niche and scale it.
There are many niches you can build on, above 3 will make you the most bucks if you build your blogs right.
PBN SEO has always been highly demanding and while the market is hot why not make money from private blogs.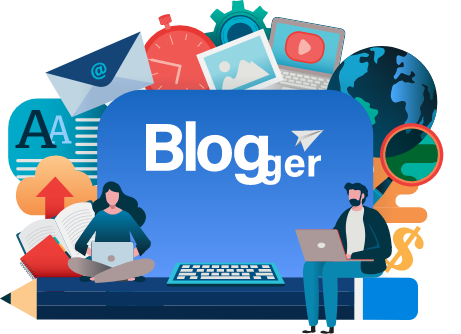 If you need support, ideas to build your blogs just ask our live chat support or email to me. If you are already using our hosting, you can open a support ticket from the client area.