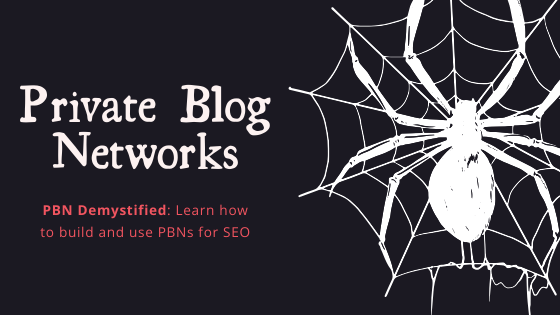 Private Blog Networks: Everything You must Know About PBN SEO
The private blog networks are highly in demand and the multimillion-dollar expired domains market thrives due to PBN builders and PBN SEO folks who use private blog network SEO techniques to rank websites on search engines.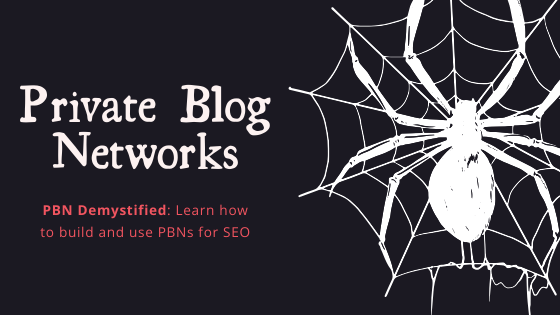 There is more to private blog networks than just using PBN for SEO.
To be honest, gone are the days' anyone can build low quality private blogs and expect to get any SEO power from it for the websites that they link.
Before diving deep, let's look at…
What are private blog networks?
The private blog network is are a set of blogs that are built with the primary focus on increasing the ranks of a money site that it links.

So, when such blog links to a money website, its ranks on search engines increases.
Back in 2014 till 2017, the private blog networks worked so well and the SEO was an easy task. We used to build blogs, pump content and place backlinks as we build them, and they worked in days.
I thought SEO was the easiest thing to do and make so much money helping business owners rank their websites and get leads, sell providers and services.
However, things go tougher as Google got smarter and made it harder to get SEO power from such blogs.
Many factors started to come into the account as Google increases the quality scoring factors for expired domains that are used to build blog networks.
Read more about what are private blog networks in SEO.
Are private blog networks good for SEO in 2020 and beyond?
If you search for that on Google you will get the below two articles showing that PBNs are bad and they are a good way to get your websites penalised.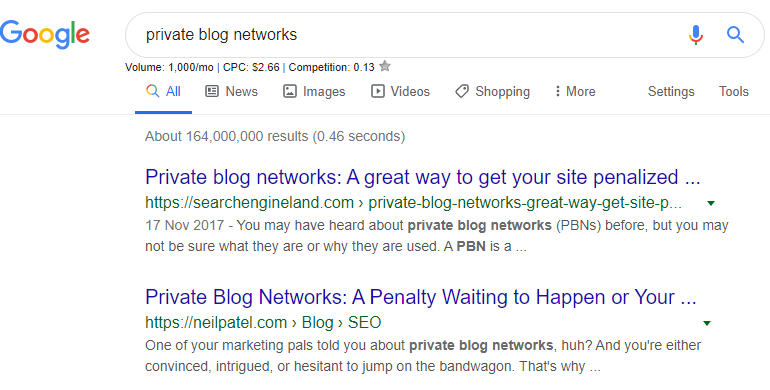 See when the first article was published? – it was back in 2017 when PBNs started to get the bad eye from Google and really got hist.
The bad low-quality PBNs got hit and not blogs that were built well to the server the web.
We've written many articles at SeekaHost and at ClickDo about how blogs should be built if you are planning to use them for SEO and how you can profit from your blogs.
Recently I wrote about how to build PBNs to help your SEO:

In that article, I showed some live blogs and how they should each look like.
The problem is people are lazy and they want to build bad blogs with low-quality content and most of them look like built to plug links and not for a reader to get any value.
Google hates it when they see such bad blogs.
And then I wrote about should buy PBN backlinks:

In that article, I explain what to look at when planning to buy PBN backlinks and it will also give you a good idea about how to evaluate private blog network backlinks.
Read: Fresh Domain vs Expired Domain: Which One to Use for Affiliate Marketing? Which will give you some ideas about the expired domain and how they help in SEO.
What do you need to build a PBN?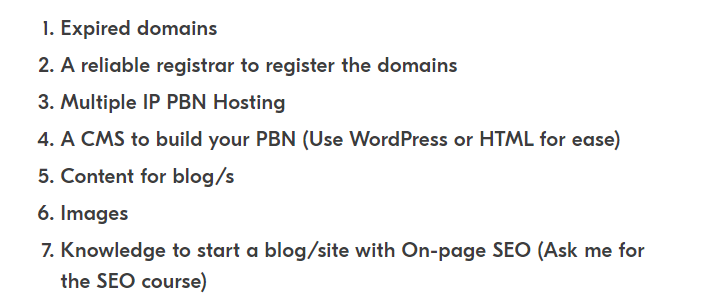 By now you have an idea about private blog networks.
Let me explain to you about the viability of PBNs.
You can use PBNs to help SEO, by building authentic blogs.
A blog should look like this https://www.londonbusinessnews.com/
And that blog is still getting built on an expired domain and now even ready to pass on much SEO power for a linking site.
The SEO team at ClickDo are feeding content and building the blog and the real power will come when the site moves to the firm page for the keyword "London business news"
Till then will be publishing good content and build the blog while linking to any website with references.
Can you only use private blog networks for SEO?
You can use blogs to make so much money.
See this blog https://www.progressworld.co.uk/ it earns money by publishing articles for business people who are looking for guest posting services on guest blogging websites.
That's just one example.
When do you know how to build your PBNs footprint less for SEO advantages? You are good to go with private blogs that can be live for as long as you wish.

Now I believe you know how to create a private blog network, and more can be read at PBN Guru.
There are many people who offer private blog network service and buying a PBN setup from one of the experts will be a good way if you have less experience or lack of expertise in identifying good expired domains or private blogs.
You can also look buy private blog network for sale and you must check if they are good to help in SEO.
Create a free account on SeekaHost and open a support ticket requesting to evaluate the private blog network for sale.
If you have any questions about private blog network SEO or want to know where to buy an expired domain and how to place links on blogs, you can learn it on the Local SEO blueprint.
Email to us and get the free access code for the blueprint if you are already a PBN or SEO hosting customer with us.