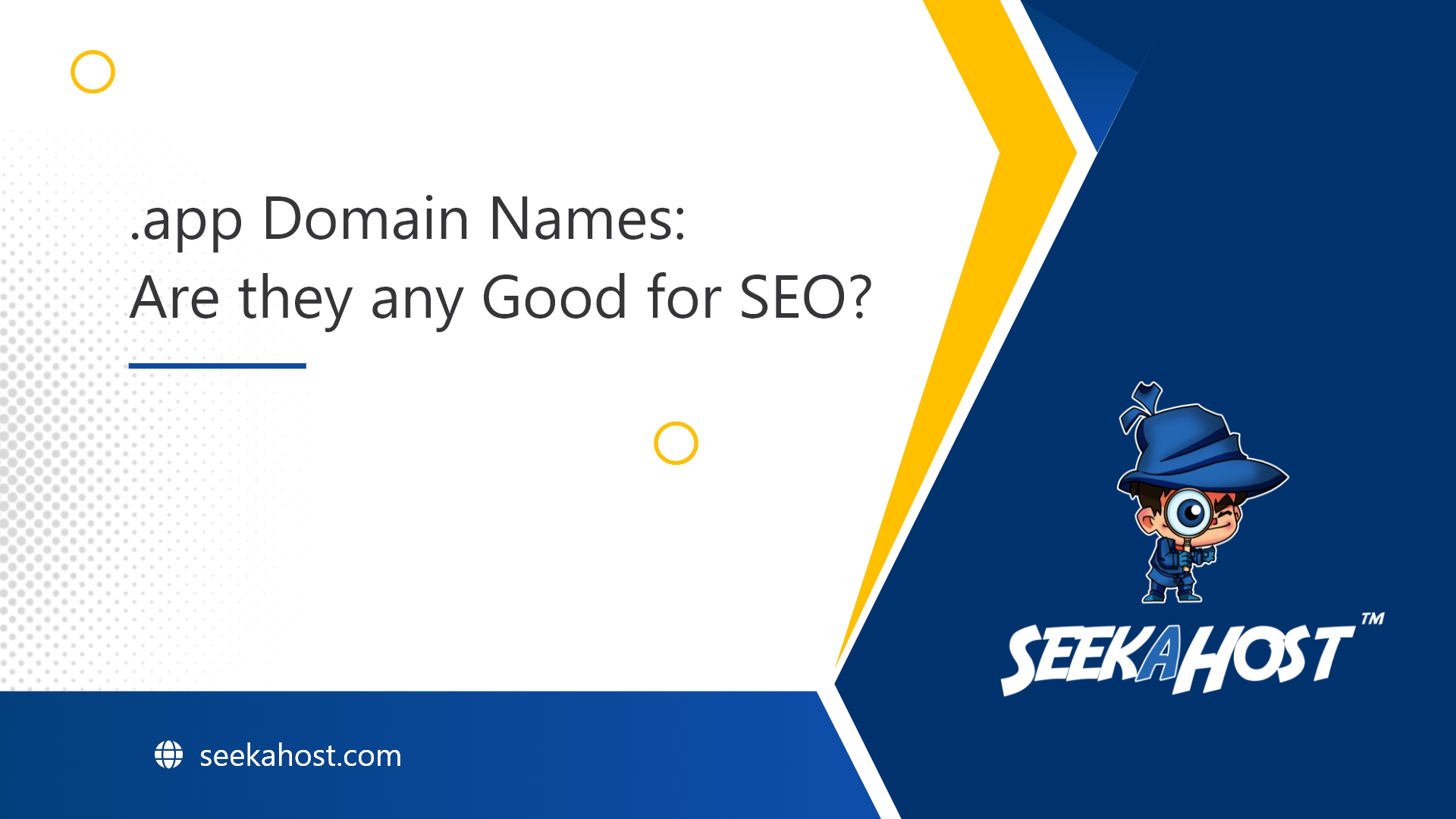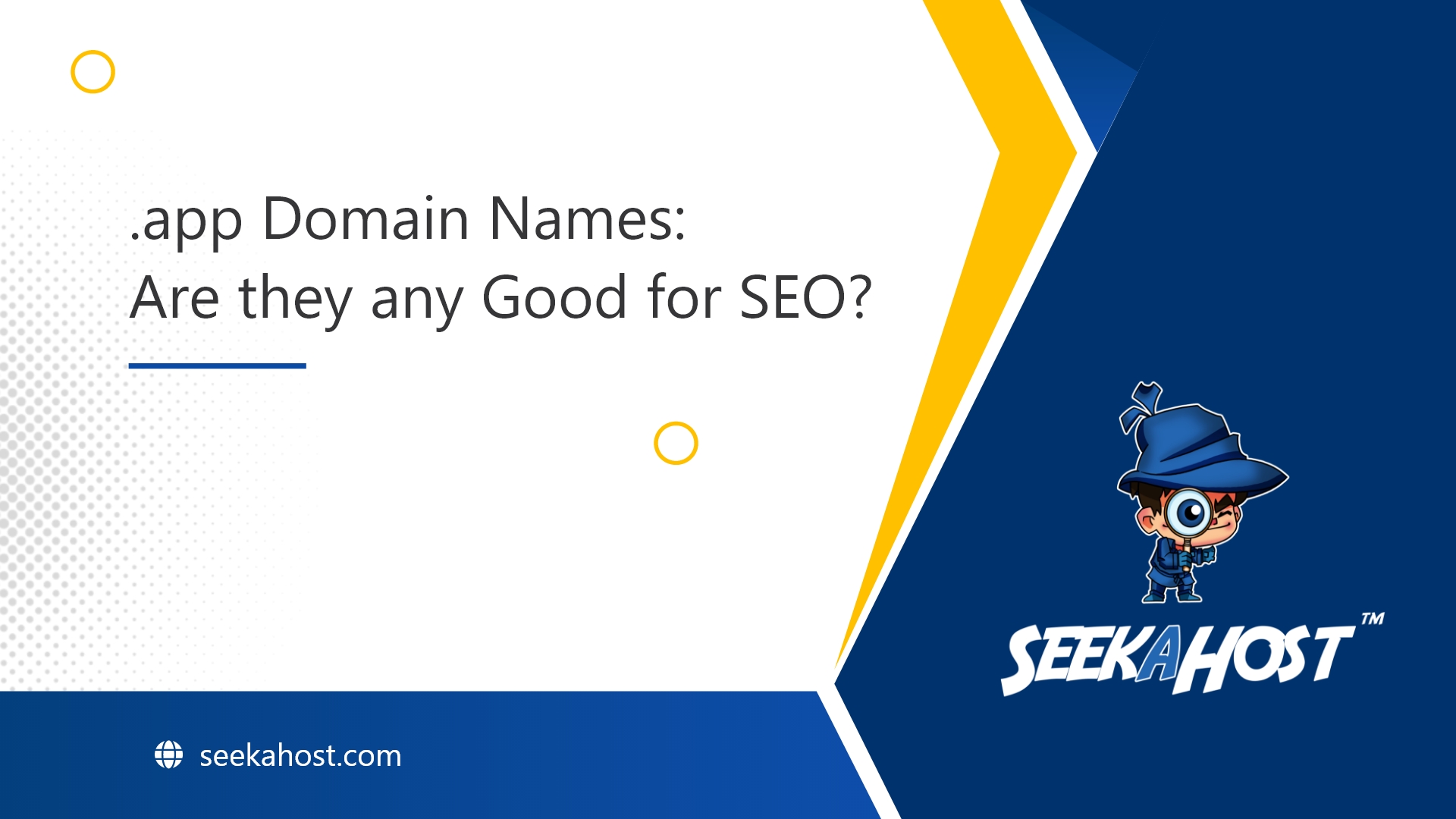 Is the .app Domains Extension (TLD) good for Web/Mobile App Sites?
The .app domains have risen, and more and more people are registering .app domains names these days.
The .app domain is said to be the most secure domain name extension for web apps. and the TLD is build-in HTTPS. – Source.
At SeekaHost we have registered the www.seekahost.app and it's ranking well for many keywords. Many SEO consultants ask me about it and my answer is it's good and I surely see that it ranks well on search engines like Google. **Google got the .app domain and it is owned and operated by the Google registry and it's public that they bought it from ICANN for $25 million. Read the source: Google buys .app web domain for $25m.
So, you know what it could mean for the future of this domain extension, and they surely want to encourage selling the .app domains.
Why SeekaHost registered the .app TLD?
When I saw the news that Google bought the .app domain and has become the registry I knew it would be a valuable SEO friendly domain name. So, I decided to use the seekahost.app domain to setup the WordPress hosting control panel with IP address hosting and a domain name checker for anyone who needs to buy domain names.
SeekaHost has already secured seekahost.com and seekahost.co.uk and securing seekahost.app was only the next logical step as with this domain extension, the website is not locally limited for example. Because local TLDs like .co.uk or .co.in limit the ranking options for a website internationally on search engines. Hence why .net and .org TLDs are increasingly registered and used, besides all the other most used TLDs worldwide.

Is there demand for .app Domain Name Registrations?
The .app domain names are high in demand, and I can see many people registering .app domains for their new web application sites. This is a smart move and building your your web application/mobile application with a website with a .app domain is the most recognisable strategy for it to become a trusted web portal.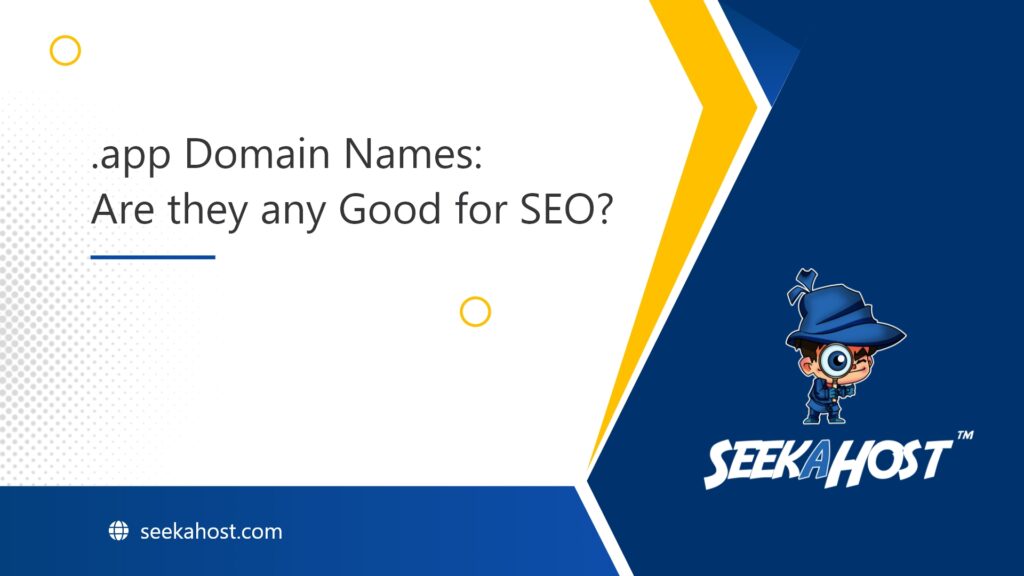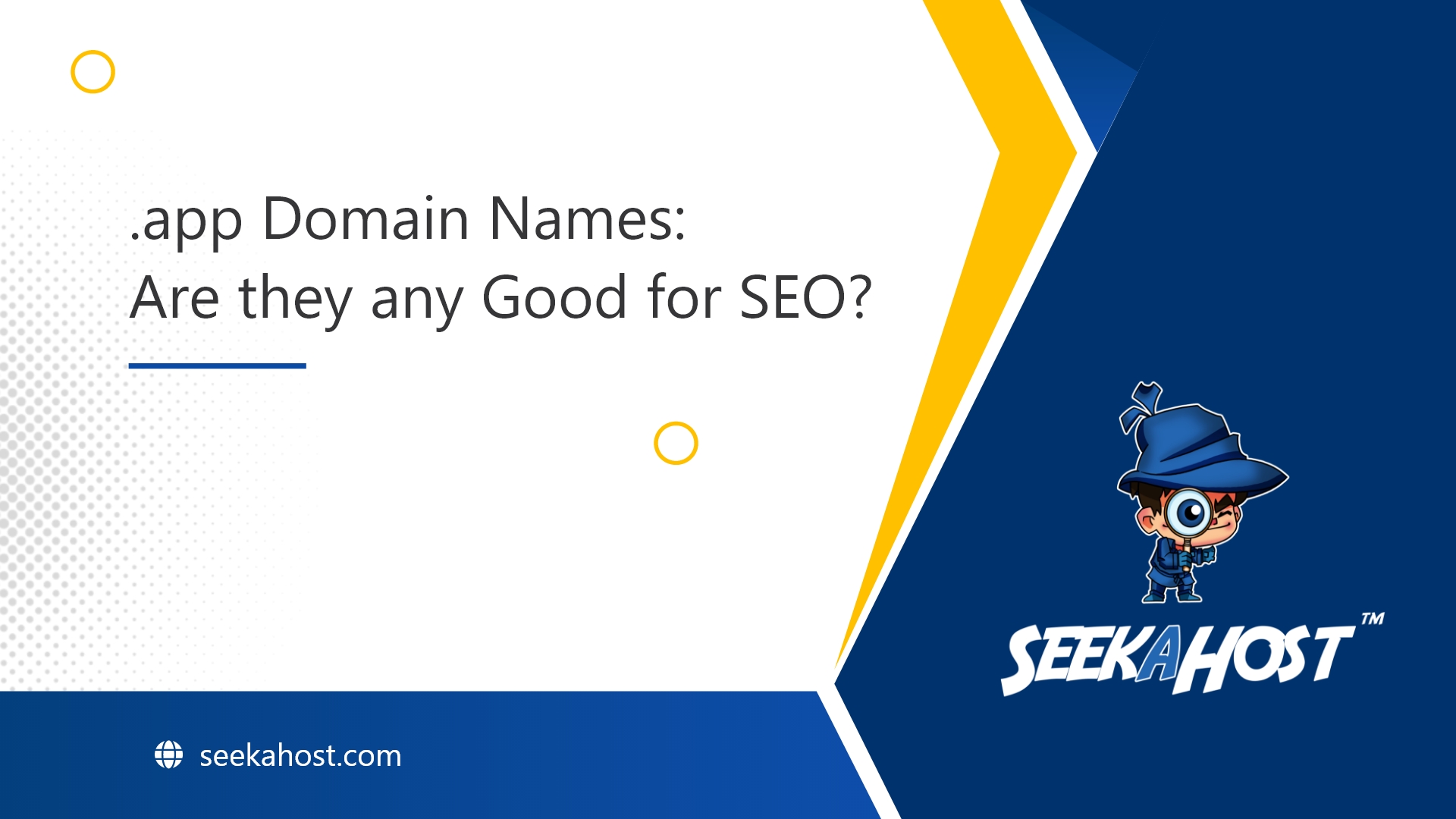 I registered the .app domain for seekahost.app for the WordPress blog hosting solution platform. It worked well and the site is performing well on search engines, especially Google.
Is it worth registering .app Domains?
As I explained earlier, .app domains are good for your web/mobile application site and it's also vital to have for any business that's planning to build a brand and grow big especially in the technology sector. The .app domains are not that expensive and cost just few bucks more than a .com TLD.
Because you do not want to leave such potentially valuable TLDs for someone else to have in the future, especially if it's linked with your brand name.
So, registering your .app domain while it's available is vital. You can do that at SeekaHost. Get your .app domain names for the cheapest price in the market.
How to make the .app domain SEO friendly?
Make sure to build a good website applying all the on-page SEO strategies. Read more about a solid web strategy for more information about creating successful site.
Do the On-page SEO right and then buy backlinks online to help the SEO ranks and organic traffic generation.
That's how to rank websites higher up on Google search engine results page.
If you have an .app domain you can also link up from the .com or .co.uk main website to pass on the SEO power from it. I have done it and you can check the backlink profile using Ahrefs or other SEO tools.
When you link from the main website which is authoritative, make sure you do a direct keyword-rich anchor and it's also safe.
You may also do some sidebar links and if you're planning a link from the footer as well make it no follow to give the Google bots the indication that it's to promote the site with an anchor text.
Learn more about SEO skills at https://university.seekahost.com/courses/seo-training-course and if you want to know more about .app domain registrations, just email me or book a call back with one of our domaining business consultants.
With that being said, go register your desired .app domain name today with SeekaPanel or simply on the domain registration page.