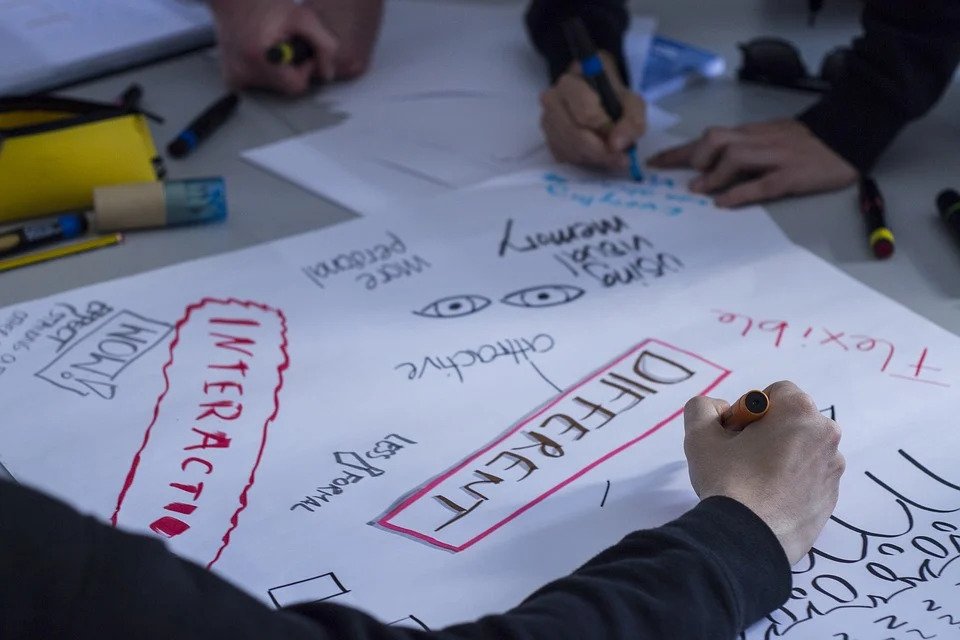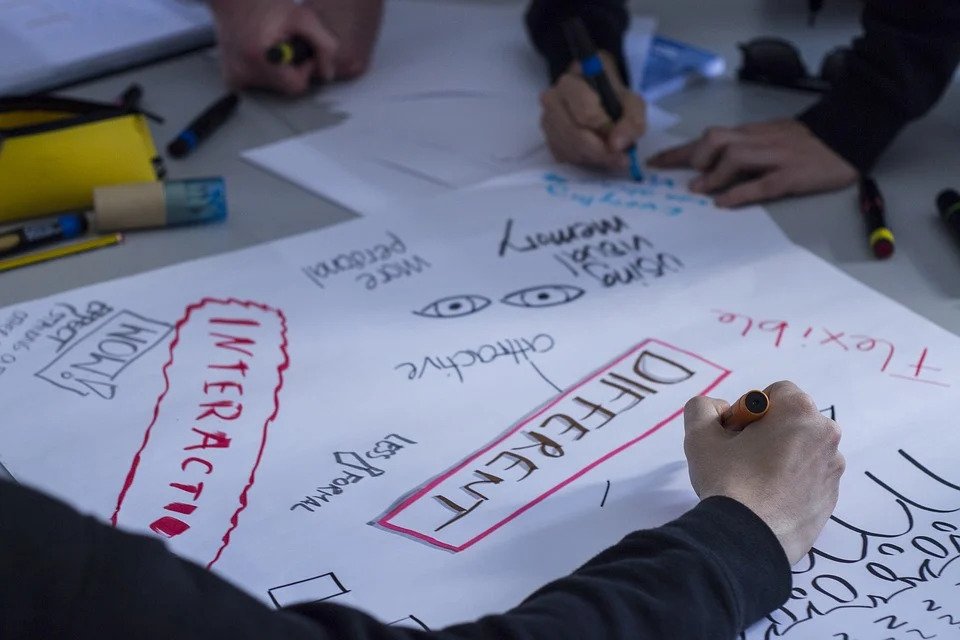 10 Best Free Business Name Generators to Find Your Brand Names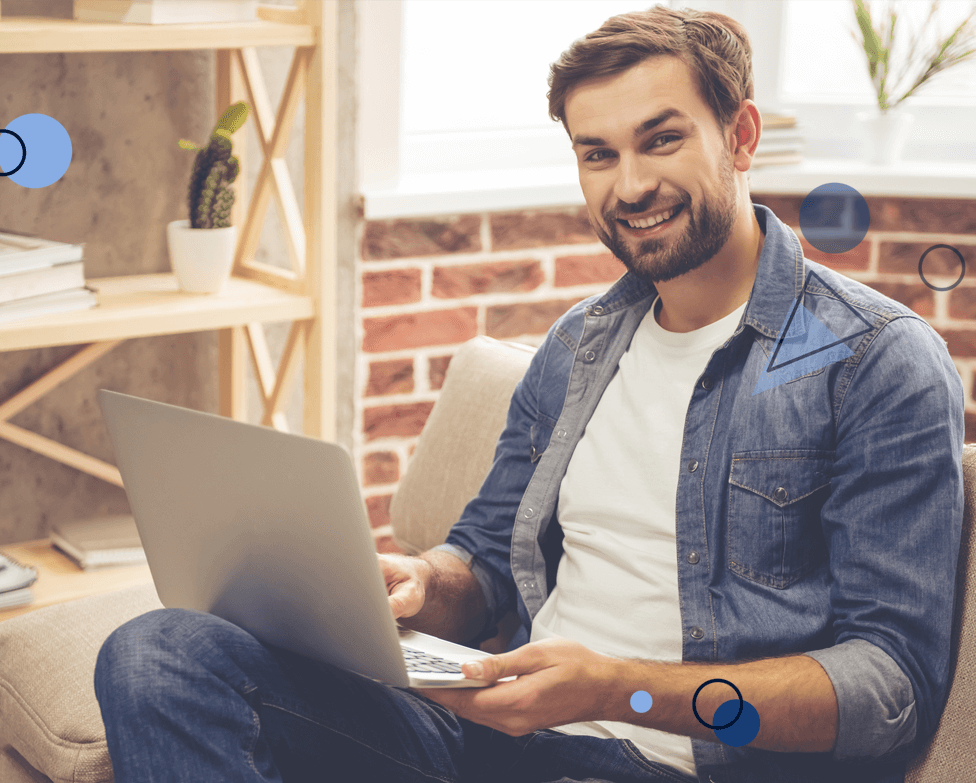 By John
Getting a befitting name for your startup business can be hard. As coming up with the best name which resonates with your brand, and a great backstory, is pretty difficult.
There are quite a lot of reasons to use a unique brand name, and choosing such a business name is probably harder. This is the more reason there are several tools available online to help you generate a unique business name, not just a name, but a brand, a concept that will be associated with your business.
Here, we've compiled the 10 best free business game generators to help you find a great brand name.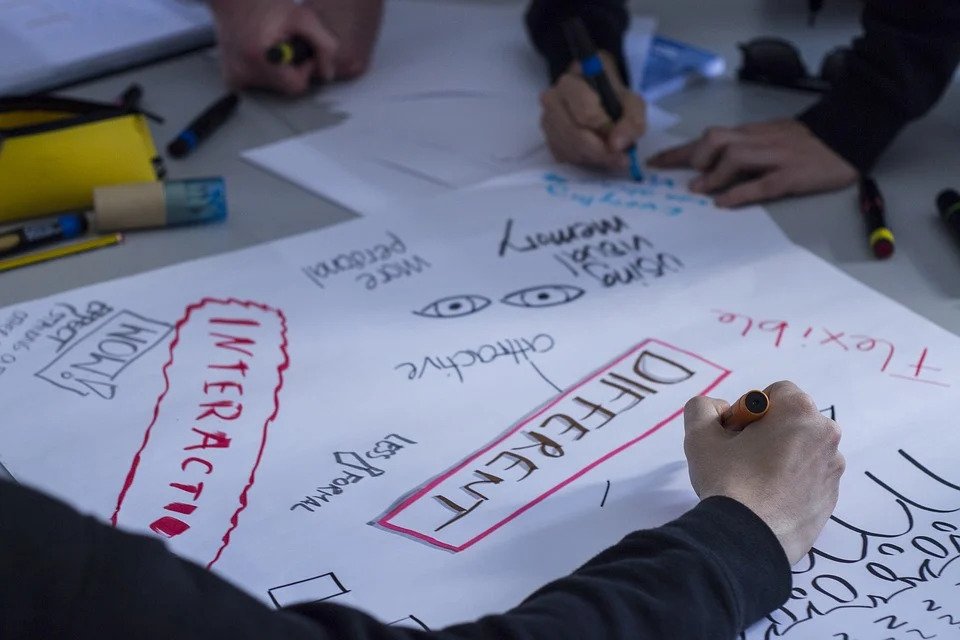 But, before we head to the top list, let's outline some of the basic factors you need to consider when creating a brand name for your business, including the dos and don'ts, and what makes a great brand name.
Factors to Consider in Choosing a Business Name
There are basic rules to adhere to when creating a business name and as a first step for any entrepreneur, who is getting into business, it's important to keep few things in mind about your ideal brand name.
Your Business Name should portray a positive message
It should be easy to pronounce and spell
It should be memorable for anyone to remember
The name should not be over ten letters; less is preferable
And a two or three syllables word is more pleasant
10 Best Free Business Name Generators
You should bear in mind that the most effective way to use the business name generators is to pick one or two words that relate to your business and enter the words through different name generators until you get the perfect name.
SeekaHost has its own business name generator which is top-class for people who search for creative and unique company names. The ultimate use is, you can immediately register the business name as a domain to make it yours and get online in a few minutes. Here are the other tools you can consider,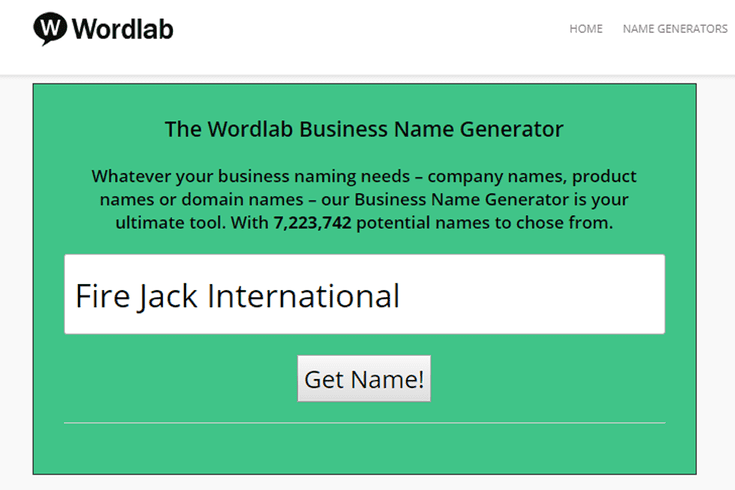 Wordlab is a top business name generator that have over 7 million potential names to choose from, though they're not listed out, and you need to discover them individually.
It spawns random business names from a list of potential names and allows you to post in the Wordlab forum to get help from the community.
If perhaps, you're looking for a unique company name, you can keep clicking 'Get Name!'until you've discovered an ideal business name.
Name Mesh is a popular business name generator that works fine in creating the right brand name for your business. It also recommends relevant available domain names based on the keywords you've entered.
The list of available domains for the keywords you typed is outlined with the prices so that you can easily view and purchase them. Once you enter your keywords, the page will present several categories such as similar, common, new, and fun, to help you find the ideal name.
You're also provided with thousands of name suggestions according to the different categories. And the available domains are in green text, whereas the unavailable domains in red text. You can easily check the box "Hide Registered" to view available domain names. It gives you a number of other options such as length of characters, which can alter as per your preferences.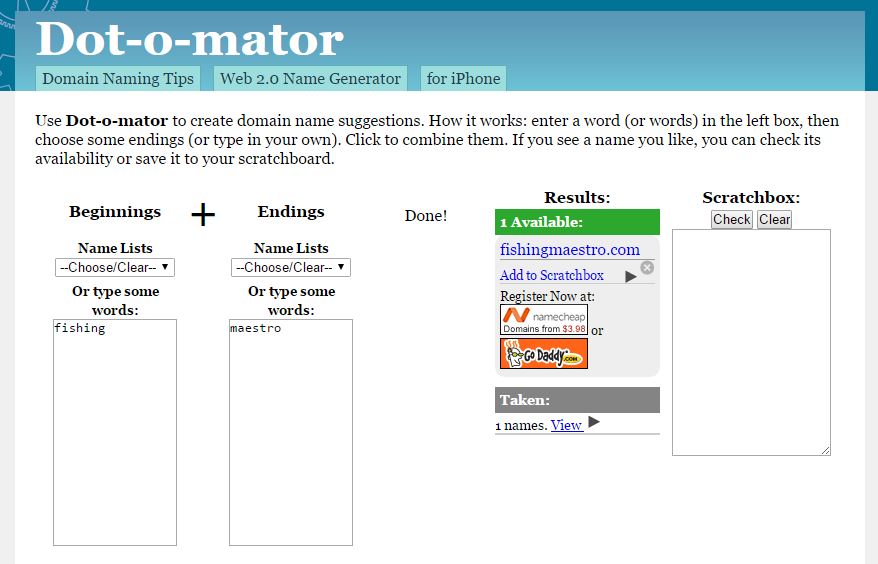 Dot-o-mator is a simple business name generator that shows a random name when you click the name generator button. You can also keep a running list of names displayed to check if the domain name is available.
Using Dot-o-mator to create a domain name is very easy, and the available suggestions are great. You simply enter a word (or words) in the left box, then choose some endings (or type in your own), and viola, you've got a business name.

Getsocio is a top brand name generator that allows you to enter keywords in order to help you find a perfect brand name.
It offers thousands of possible domain names suggestions, and once you've selected a name, you'll have to fill out your personal information with this cool business name generator.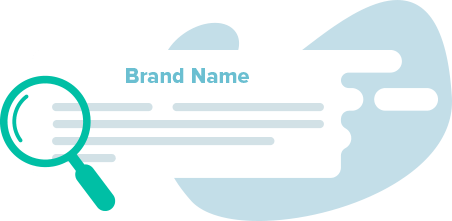 Brandroot is a top business name generator for unique brands and unforgettable names that come with .com domain name. The listed names are carefully handpicked and placed for sale with a professional logo and affordable price.
But you can also search by keyword or category to find a brand name of your niche. The name ideas you'll find are mostly premium and have a price tag. You can also select your price point to avoid having names outside your budget.

NameStation is an easy search bar that uses some keywords with combinations of synonyms, similar words and wordlists, to generate unique business name.
You can save your ideal name and generate a similar name. NameStation also provides crowd-sourced contests for business name where you can get help from the community to find the best business name.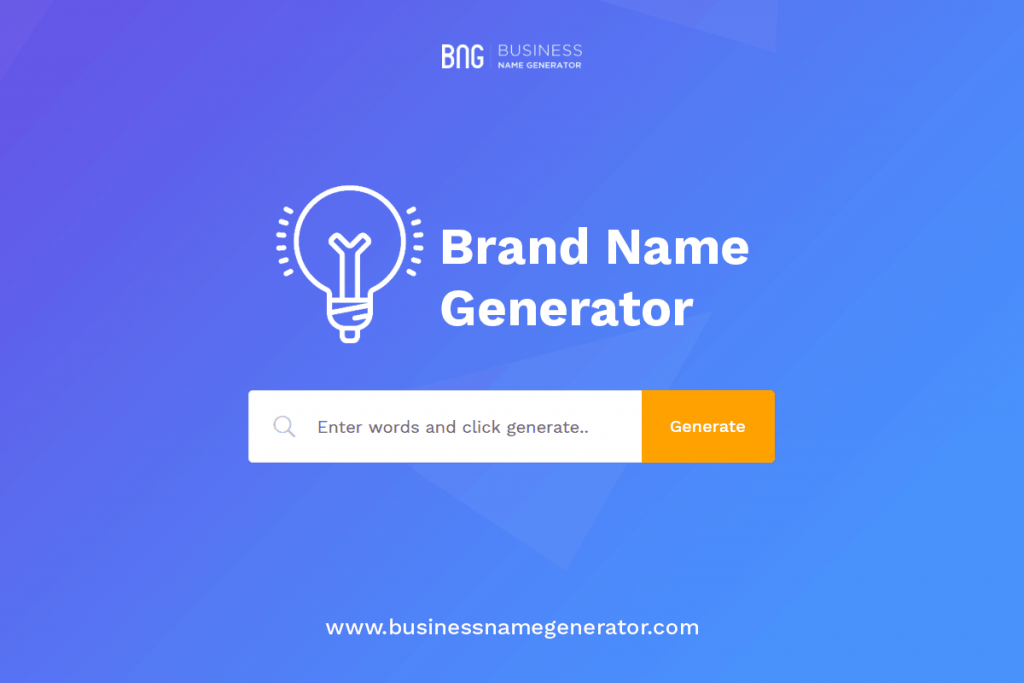 Business Name Generator (BnG) is a great tool that uses just input of a word or words, to generate a list of possible business names.
The tool also helps to identify which domain names are still available for each of the possible business name generated.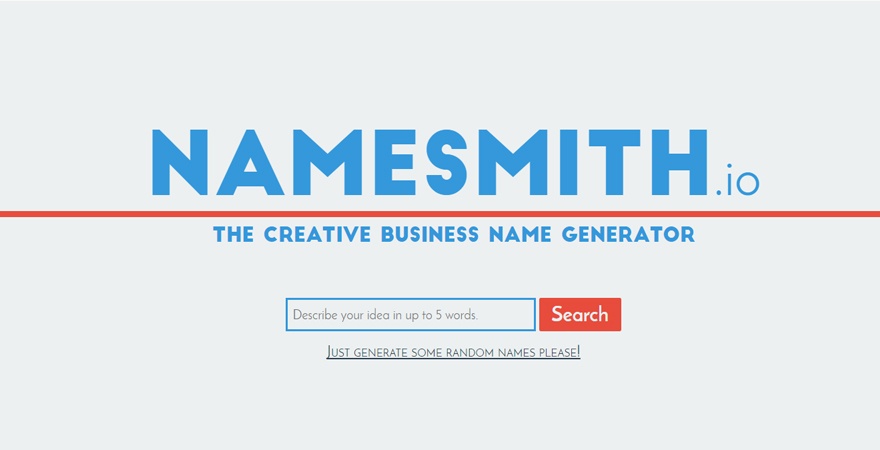 Namesmith is yet another top brand name generator that allows you to include up to five different keywords in your domain name.
And depending on your chosen keywords, it will show domain names with the exact match keywords, pre-suffixes, and modifications, which you can select from the list.
But bear in mind that purchasing a domain through this will earn them an affiliate commission. Namesmith also feature many different name suggestions and construction of portmanteaus, which is a blend of two words from your keywords, to provide you with catchy company name ideas.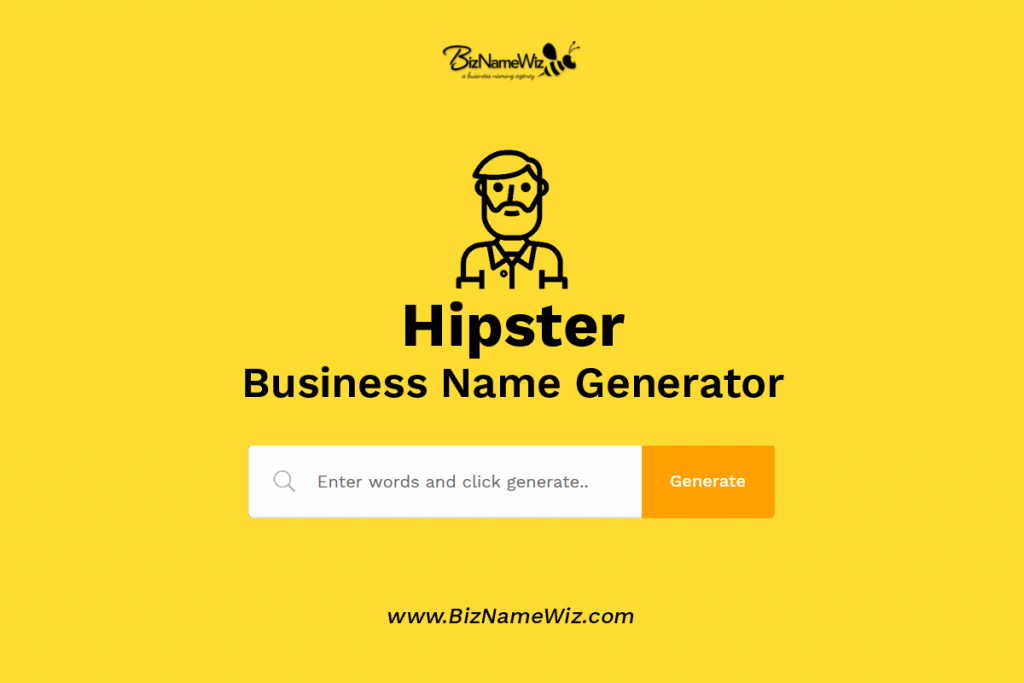 Hipster Business Name is as fun as it sounds! And probably the most creative brand name generator you can find on the list. You can easily click through the name generator to view series of so-called hipster business names.
And if your niche is not listed in the domain, you can expand it into any other verticals as you may wish. But some of the brand names are just clever, fun, and catchy, which makes it the ideal brand name generator for those looking for a unique name.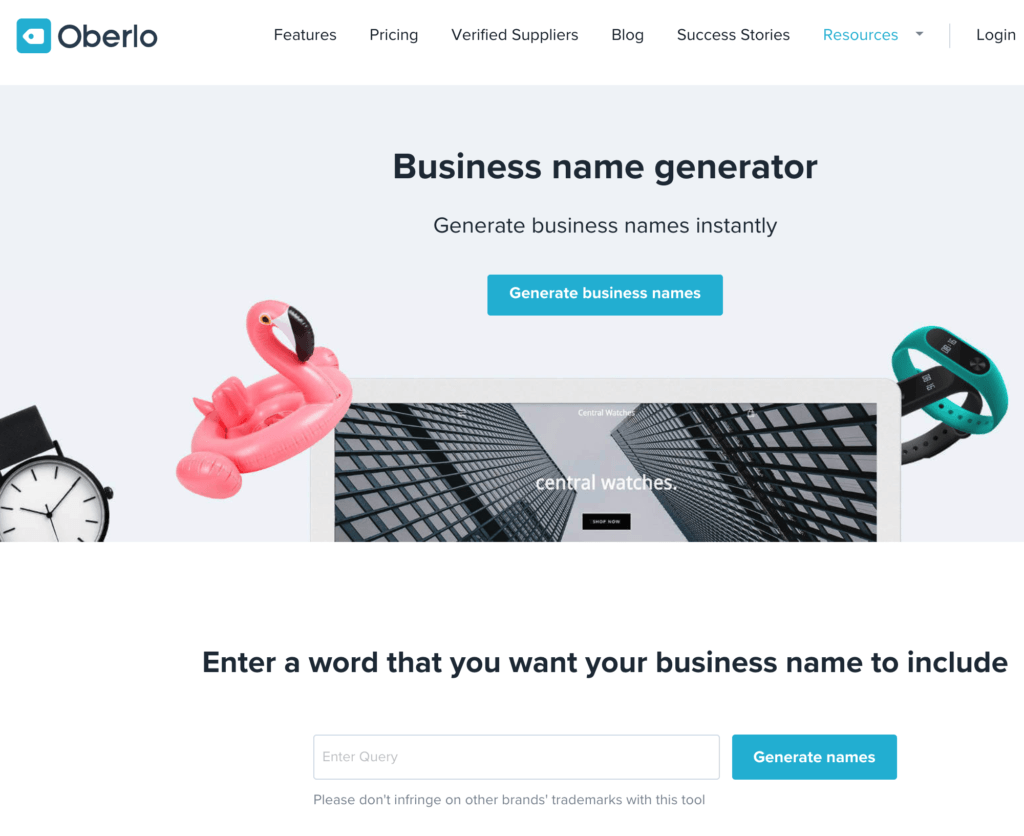 Oberlo name generator gives you over a hundred of name suggestions for your business with just a click of a button. And you only have to enter a keyword relevant to the business concept and click on "generate names" to get a display of pages with worthy business names to choose from.
Scrolling through the different name suggestions, you can select any of your desired business name, and that's one less thing to worry about in starting your own business.