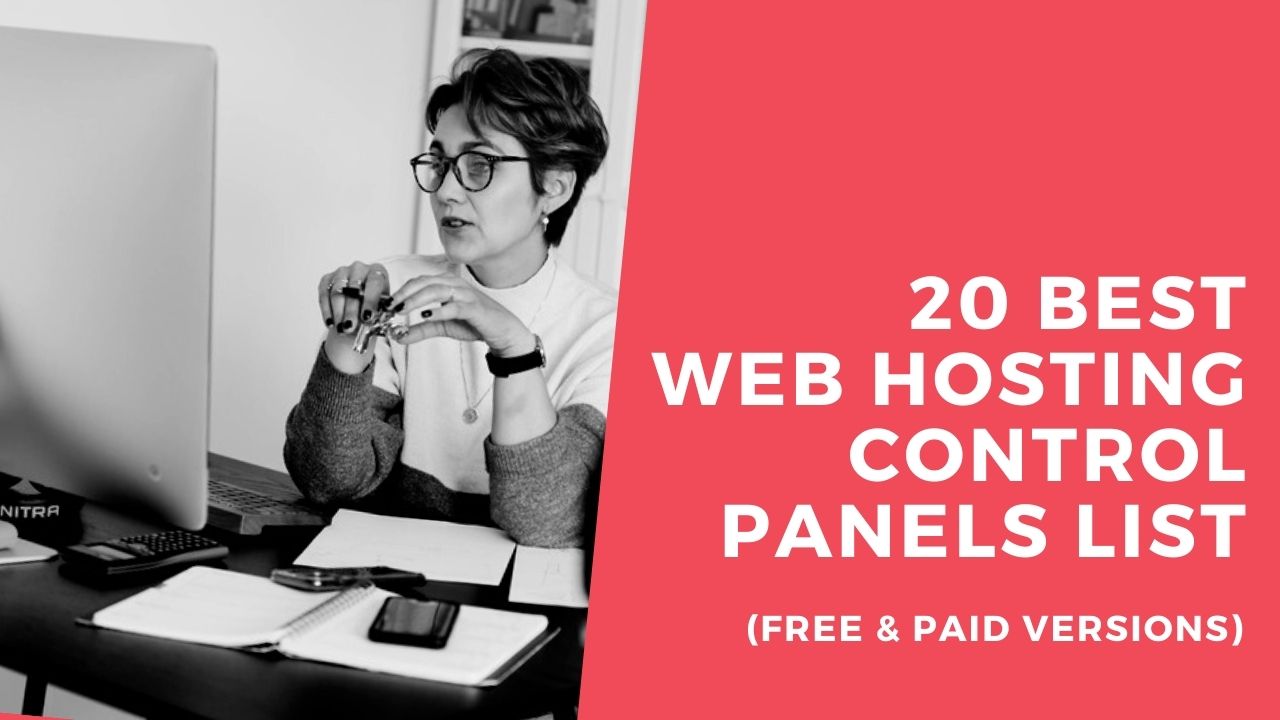 20 Best Web Hosting Control Panels List (Free & Paid Versions)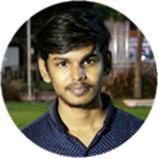 By Aslam Saah
There are many web hosting control panels and finding the best could be confusing. So before deciding which one to use, let us look at what is and how does it work.
Why you need a web hosting control panel?
To host domains and create websites as well as connect web servers you will need a hosting control panel. But let us see in more details and the best panels out there for you.
What is a hosting control panel?
The hosting control panel is a web-based interface tool used to manage their servers along with the hosted services. Control panels are one of the effective methods to monitor all hosting services effectively.
The hosting control panel allows you to monitor the services like managing the domain names, installing the applications, managing the email accounts virtually with the proper network.
Hosting control panels are usually simple to use, and it needs more concentration to avoid the simple mistake.
A web hosting control panel with a GUI is the best option to manage the web hosting services.
So, while choosing the hosting panel give more importance to its features and choose the advanced one. For VPS Hosting, you read the article on How to get free control panel for VPS server
Popular Hosting Control Panels
cPanel
Website: www.cpanel.net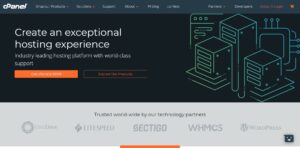 cPanel is the oldest web hosting control panel software released in 1996. It provides Linux based graphical interface and automation tools to make website hosting process simple. Cpanel is a third-party application and it allows you to publish your websites, and manage domains, web files, email, and soon.
SeekaPanel
Website: www.seekahost.app
World's best web hosting control panel designed specially to host WordPress blogs within a few seconds. Even beginners can easily host their WordPress sites without facing any difficulty on SeekaHost App with the cheap WordPress hosting ($1.49 p/m).
Plesk
Website: www.plesk.com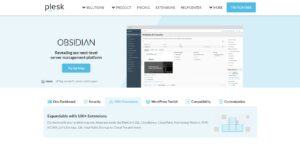 Plesk is the top-ranked server hosting panel designed for both Linux and Windows operating systems. Plesk administrator model is flexible for dedicated and shared hosting. Plesk is more secure, and it is suitable for business websites and hosting businesses.
Webmin
Website: www.webmin.com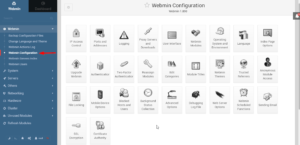 Webmin is a web-based configurated control panel tool initially designed for Unix platforms. The later version is suitable for Windows OS. Webmin allows you to host your web files and application on both console and remotely. The latest versions have the features of translates updates, firewall modules, DNS records, etc.
Vesta Control Panel
Website: https://vestacp.com/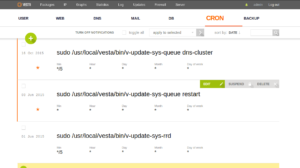 Vesta Control Panel is the open-source web hosting control panel, used to create email accounts, FTP accounts and to manage the Domain Name System records. VestaCP allows you to manage multiple websites at the same time. Vesta Administration panel lets you manage the Packages, IPs, Graphs, Log-in activity, Firewall, Apps, Server, DNS, mail system, and Backups.
DirectAdmin
Website: https://directadmin.com/
Direct Admin is one of the famous web hosting control panel services.  It provides a Multilingual Interface, so you can easily manage your languages. Its Graphical web-based interface makes the administration process easier.
i-MSCP
Website: www.i-mscp.net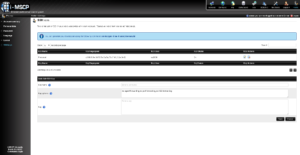 i-MSCP is a shorter form of internet Multi Server Control Panel. They provide Free Hosting Control Panel Since 2010 across the world. To elaborate, it's software for shared web-hosting platforms on Linux servers. Apache, Nginx, PhpMyAdmin, Awstats, Roundcube, SpamAssassin, ClamAV are some of the Supported Softwares.
EHCP
Website: https://www.ehcp.net/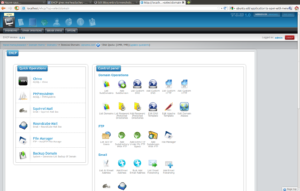 Easy Hosting Control Panel is an open-source web hosting control panel effective for all kinds of websites Hosting. EHCP offers you to host your websites, create email accounts, FTP accounts, and so on.  Here, you can host multiple domains with a dedicated server. EHCP has features of SSL support, DNS, domain transfer, server backup, email forwarding, etc.
Ajenti
Website: http://ajenti.org/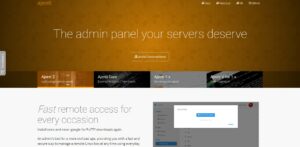 Agenti is a Linux-based lightweight control panel. Agenti is a hosting control panel that allows you to manage multiple websites, firewalls, email creation, FTP account, and log activities. Agenti is a simple hosting panel, which makes the hosting and website creation process simple.
Froxlor
Website: https://froxlor.org/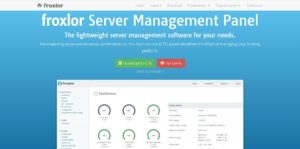 Froxlor is the lightweight server management control panel that provides effective web hosting services, domain name services, creates and manages multiple emails and FTP accounts. This open-source platform simplifies the effort of managing your hosting plans.
ISPmanager
Website: https://www.ispsystem.com/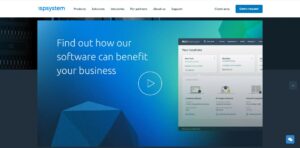 ISP manager is one of the best Linux-based web hosting control panels for all-website owners and hosting providers. It provides strong security, manages multiple domains and DNS records, databases, and server backups. This hosting control panel is suitable for both dedicated servers and VPS management.
Zpanel
Website: https://github.com/zpanel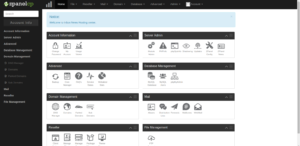 Zpanel also an open-source web hosting control panel written in PHP available for both Unix and Windows and macOS. Zpanel is free for the admins and it has the features of remote hosting, DNS, FTP, and email accounts, managing multiple domain names and databases.
Interworx
Website: https://www.interworx.com/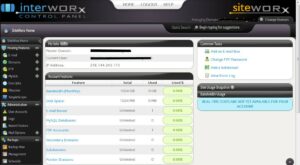 Interworx is a secure web hosting control panel for hosting providers, resellers, and website owners. Its user-friendly design supports mobile devices.  Interworx is classified into two modules. Nodeworx for managing the servers and site work for managing the websites and domains.
Sentora
Website: http://www.sentora.org/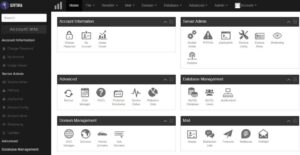 Sentora is an open-source web hosting control panel, especially for Linux distributions. It is a free hosting control panel that helps you to manage your server without any difficulty.
HC9
Website: https://hostingcontroller.com/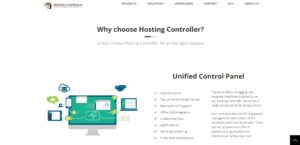 Hosting controller (HC) is the shared hosting control module having both web-based and cloud-based service providers to manage both the Linux and Windows servers within a cluster. It helps to manage the different hosting servers running on different platforms through a single interface.
BlueOnyx
Website: https://www.blueonyx.it/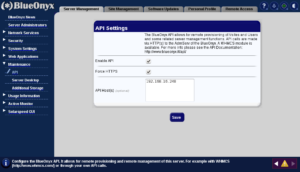 BlueOnys is the open-source simple designed hosting control panel. It provides a fully integrated web hosting platform that includes web-based services, email, domain registration, DNS, and file transfer services. BlueOnys is free to download and use.
ISPconfig
Website: www.ispconfig.org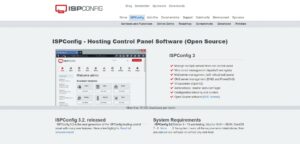 ISPconfig is one of the Open -Source hosting control panels that allow you to manage your servers directly through your browsers.  You can manage single or more servers under the same control panel.
Virtualmin
Website: www.virtualmin.com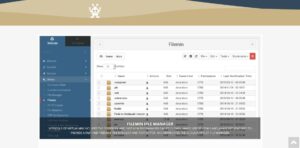 Virtualmin is the effective hosting control panel for managing Linux servers remotely. The main aim to design a Virtualmin is to manage the Apache servers.  If you going to manage more dynamic servers, Virtualmin could be a perfect choice. In end, Virtualmin is the perfect solution for domain hosting services and resellers.
CentOS Web Panel 
Website: http://centos-webpanel.com/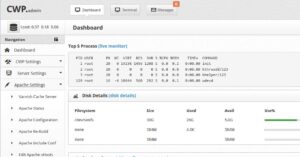 Centos Web panel is the free hosting control panel designed for easy management of dedicated and VPS servers. CWP has advanced firewall features, secure login options, customized themes, language translation, and so on.
AlternC
Website: www.alternc.com/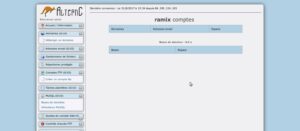 AlternC is a user-friendly and open-source web hosting control panel. The sole aim of this panel is to provide a better platform for individual hosting and small-scale structures that makes hosting and mail management simpler. It also has some advanced features to which users who want to explore and tweak can explore.
Final Thoughts:
Since there is more number of hosting control panels for hosting services and webserver management. It is not an easy task to pick the best one. The best one is based on the features and User's ratings.  Here we collected the top 18 hosting control panels offering the best services for users in the domain hosting game.