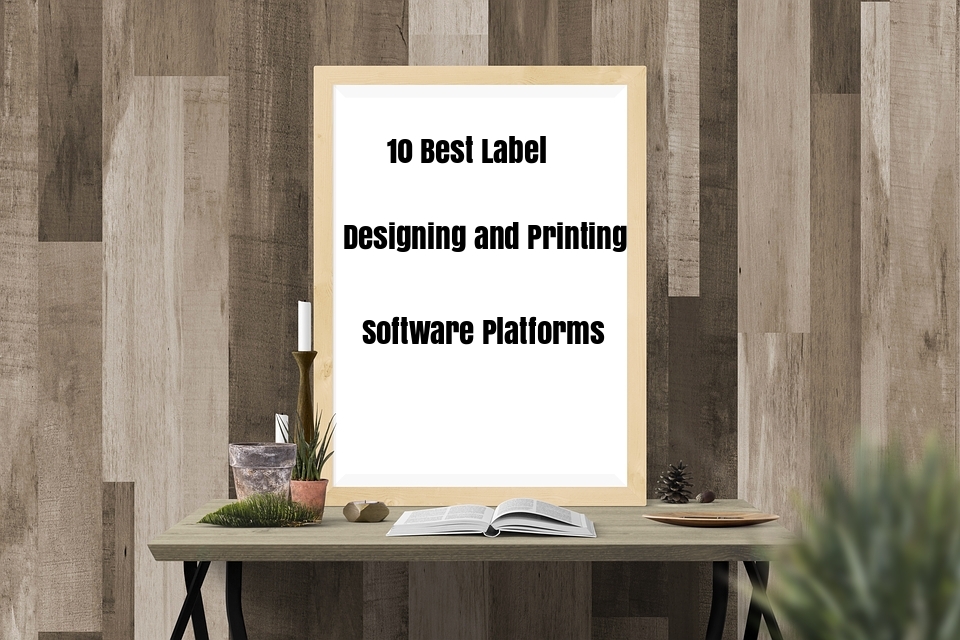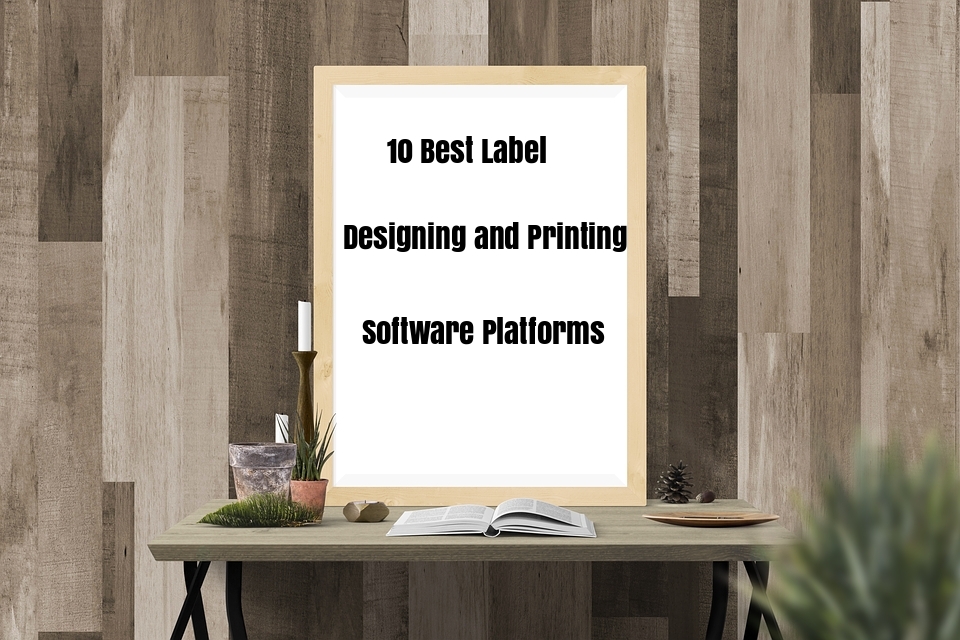 10 Best Label Designing and Printing Software Platforms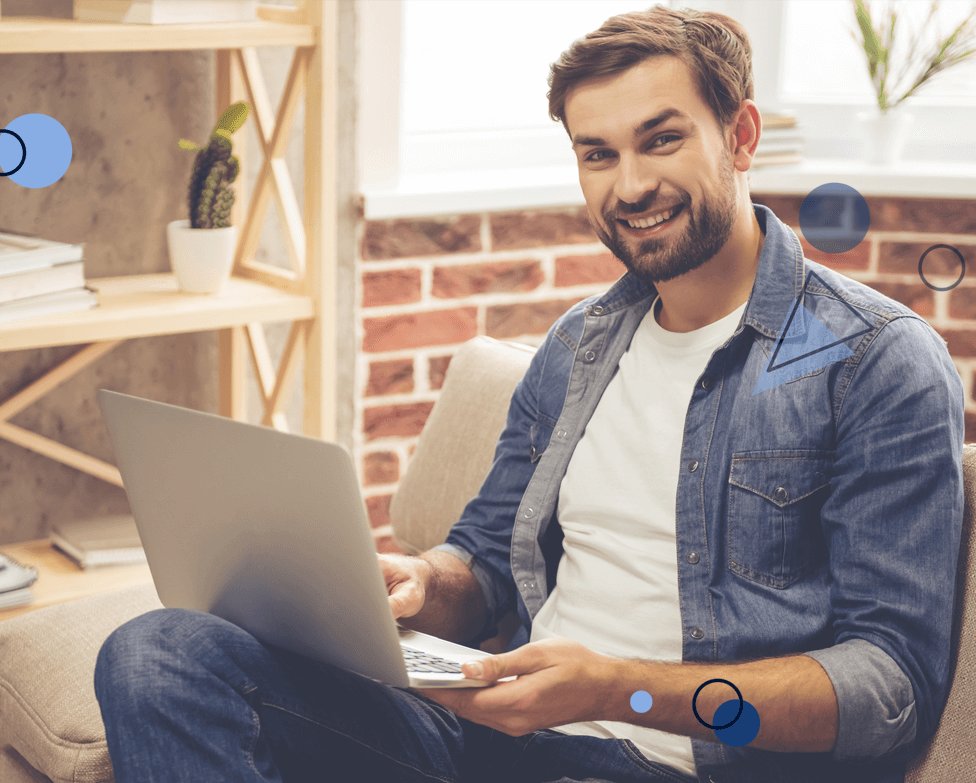 By John
The proliferation of do-it-yourself (DIY) digital printing technology and software solutions has made it possible for anyone to start a home-based label printing business.
While the commercial application of labels typically require large run of printing techniques, which makes only few organizations capable of handling their label printing tasks in-house.
Also read: Guide on Starting A Home-based Label Printing Business
Here we have listed the 10 Best Label Designing and Printing Software Platforms for those who would like to explore opportunities in home-based label printing business.
10 Best Label Designing and Printing Software
These software could also be pretty helpful for branding your products, as your label design could greatly influence customers' choice for your products.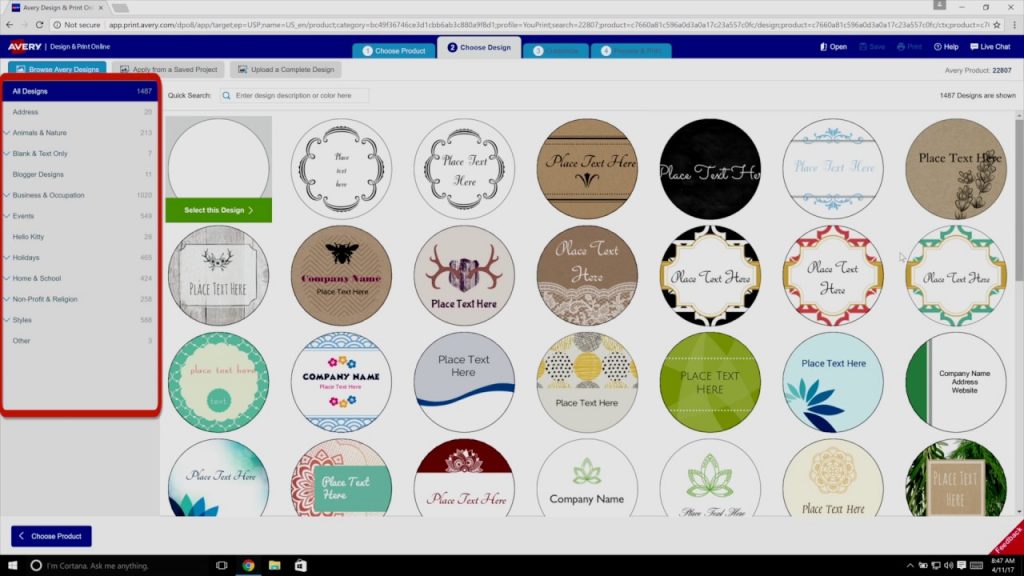 This software is a popular label printer that is compatible with Windows operating system. It features label sheet, name tags and business cards template, and available for free, but can only be used with Avery products.
Other unique features include free gallery with images, fonts, and customized labels, but you can also upload your own designs and access them right on your computer or any other device. And the fact that it is fully online, means you can design and print labels from any where you are. It also offers blank and pre-designed templates with the ability to add images, text, and many more items.
The software is focused on entry-level designers, with the drag-and-drop elements allowing you to design and customize your labels in place. It include few advanced-level tools such as barcode generator and spell-check, which are for both personal and business users.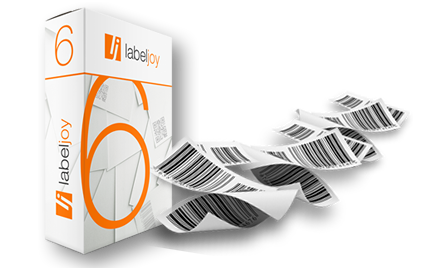 LabelJoy is a specialized software in creating and printing labels, CD labels, badges, business cards, and any other thing that requires to be replicated on print.
The software enables you to create QR codes and barcodes, including images, texts, clipart and other elements using the advanced effects. It also allow you import data from external sources by loading it from Excel, or a text file or from a professional database system such as Oracle, MySql, or SQL server, or other third party address books.
Also, it allows you to adjust the barcode width and add quiet zones, as changes happen in real time, your workspace can become a representation of the result, without you needing to continuously preview your work via different menus.
Labeljoy offers 3 pricing plans, the Light plan is €39, Basic is €99, Full plan is €249 and it is a shareware.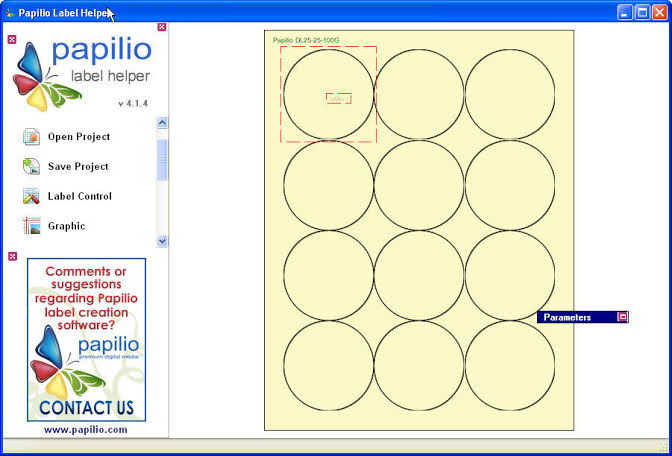 This software is freely available for printing, and you can use it for 30 days without registration, after which you'd have to sign up to continue using it.
However, you'll need to install a program called DirectPlay to take full advantage of the tool and all its features, which include cloning options for multiple labels, colorful templates, text insertion and editing, position alignment, change pagination, outline printing options and background color selection.
Papilio Label Helper is one of the best label and bar code printing software. And it comes completely free to download and use.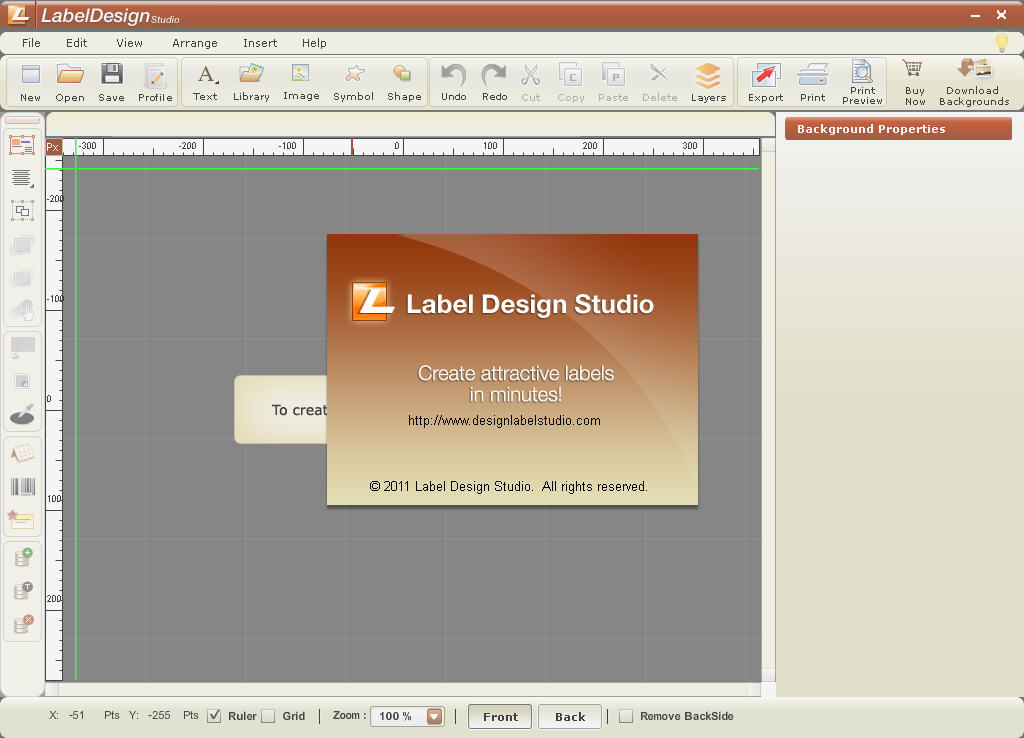 Label Design Studio is a pretty easy to use label creation software that enables you to create strikingly awesome designer labels using the pre-made Label templates at affordable costs.
It allows you to create attractive Business Cards, CD/DVD stickers, Brochures and many other items with over 400 pre-designed label templates. Also, you can use it for creating posters and letterheads, or creating of designer labels with images, clip arts and logos, including about 4000 vector graphics and shapes.
Label Design Studio offers the ability to import data from MS Excel or MS Access, with free trial available for Windows.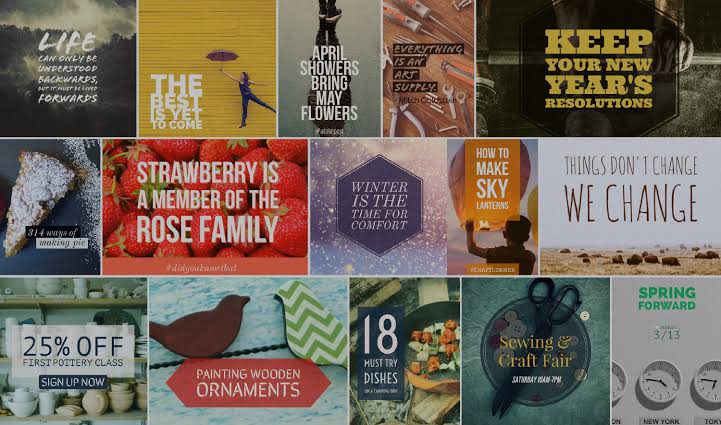 Adobe Spark Label Maker is a free utility software with custom labels that allows you to design and create your own professional labels.
Spark Post kind of puts customized label design right at your fingertips, without needing any tutorials to study and no rules to follow. As creating labels with Spark Post is simply integrating the ideas of top graphic artists with your very own content.
Also, you can try out the different design options to see how well it works before finalizing on the ones you like best.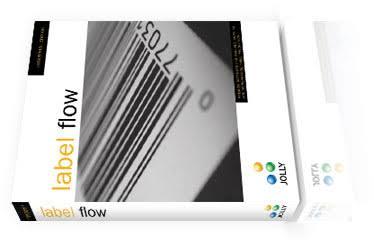 Label Flow is Jolly's innovative label designing and printing software solution for the management of barcode, shipping and merchandising labels, for small and medium businesses.
It Is a Free Software For Label Printing which is available for Download on Windows Systems. It offers a powerful label designer with thousands of pre-defined label formats that automatically adjust text and graphics to fit the design space.
It directly pull data from any third-party sources or even execute barcode label directly from an existing software or web applications. And you can Print hundreds of labels in just a few seconds by sending commands to supported barcode printers.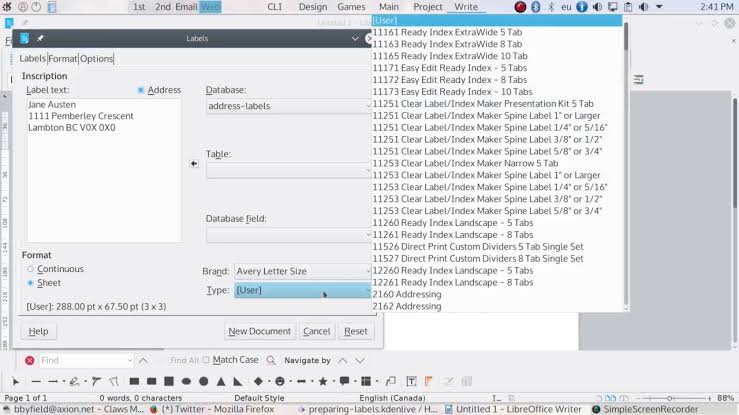 Libreoffice Labels Printing Software can print labels with data taken from any database. And you can use real database, or a simple text file.
The printing of labels involves a special case of letter handling, with LibreOffice able to merge form letter data from database, providing a means to use simple text files as the database.
LibreOffice is an open source program and as such completely free, allowing you to add text or images or both, including barcodes to start printing your own labels.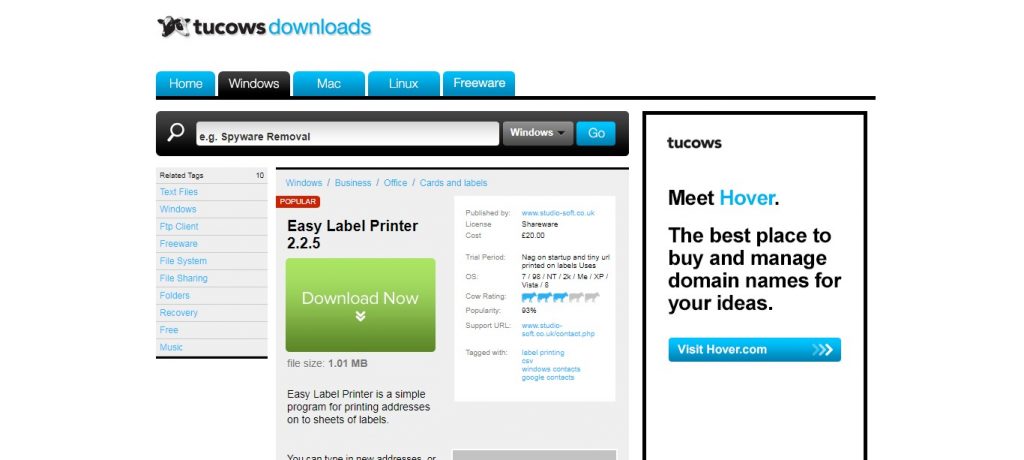 Easy Label Printer is a great software program for printing addresses on sheets of labels.
It is very simple to use, allowing you to type in addresses, or add directly from Outlook or Google Contacts or a CSV file, which can be printed as a single label on the sheet, whole pages, or anything else in between.
The software is developed by Tucow, and available for Windows, Mac and Linux, allowing you to download the best label printing software all for free.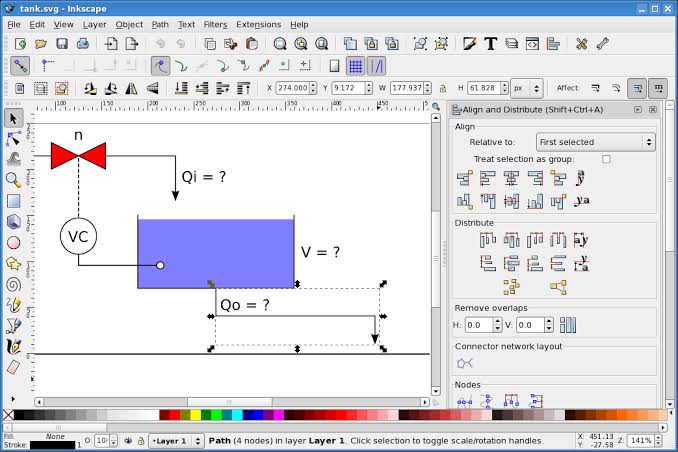 Laser Inkjet Labels is a vector graphics editor tool, which doubles as a label printing software. It features photo, image and text editing tools, with support for most graphic formats including SVG, PDF, PNG, and WMF, among others.
You can print amazing labels with Inkscape by simply drawing a label, and using the different tools to make preference settings for the labels, or create multiple labels simultaneously using the label cloning option, then save and print it.
It is a powerful, and free label software, which is best label printing software to use for its many features while maintaining simple, and easy to use interface.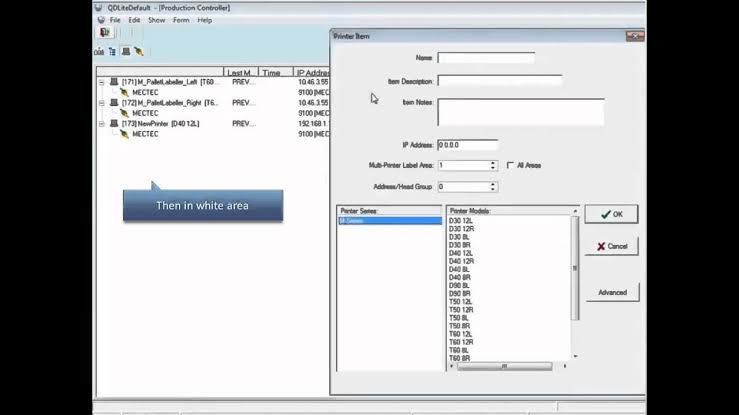 QuickDesign is a new label designer with support for internal printer fonts with improved design experience. It is much more than a simple label designer, as it incorporates intelligence into the product to support a range of technologies from scribling laser and continuous ink jet to print and apply.
The Domino's software coding automation & label design printing control enables you to quickly design labels and manage distribution through the primary, secondary and tertiary applications.
The QuickDesign Lite is available as a completely free download, which is an entry level software package that allows for the easy creation of all your print images. And it is compatible with a wide range of Domino printers, and capable of handling everything from complex labels to large numbers of simple date and batch code messages.