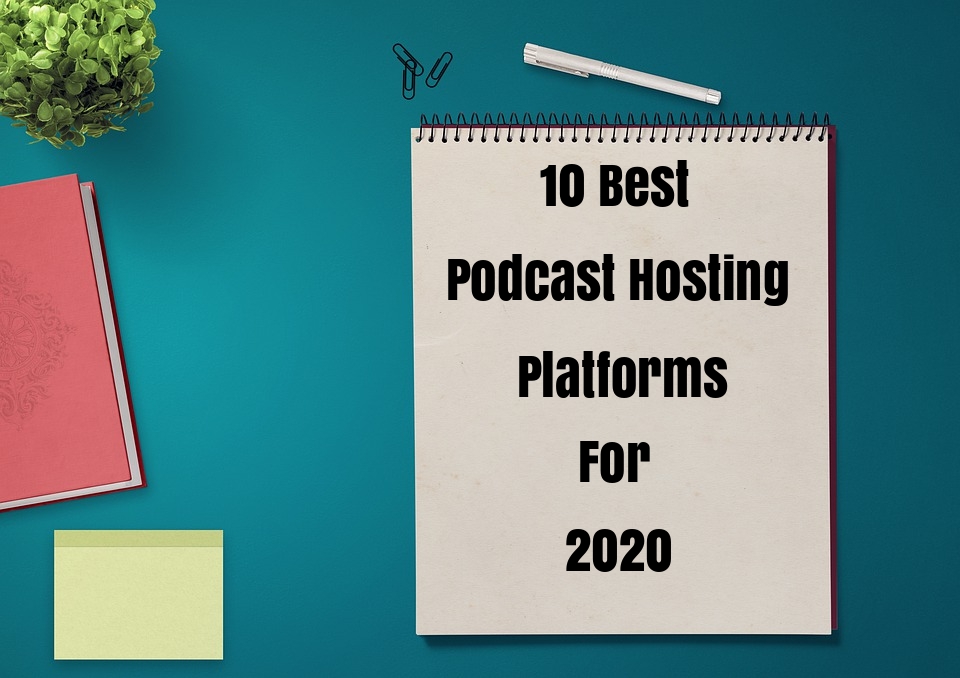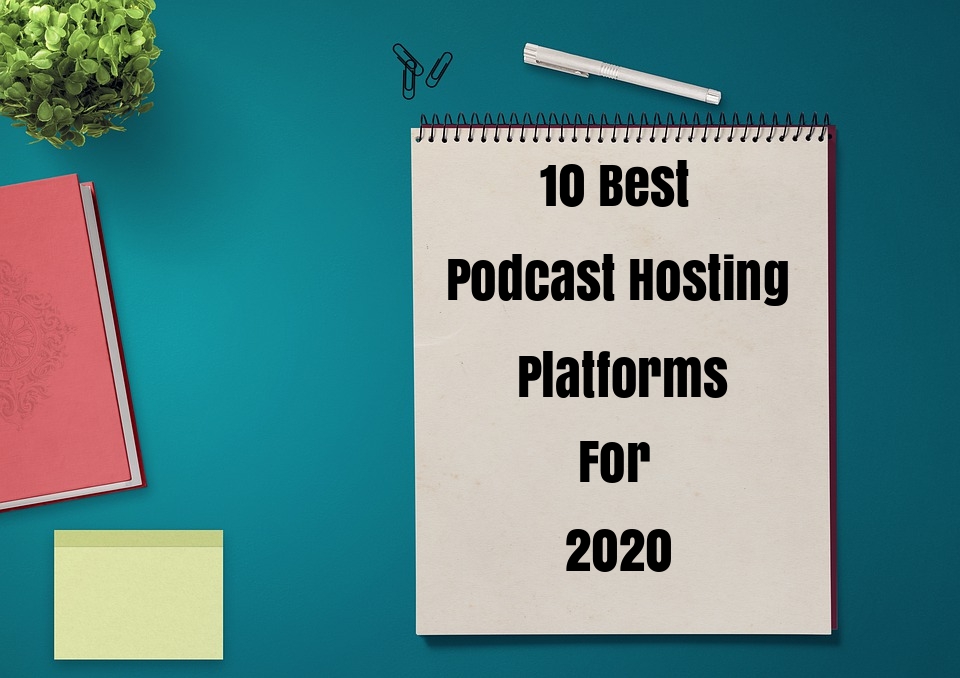 10 Best Podcast Hosting Platforms to Start Podcasting in 2020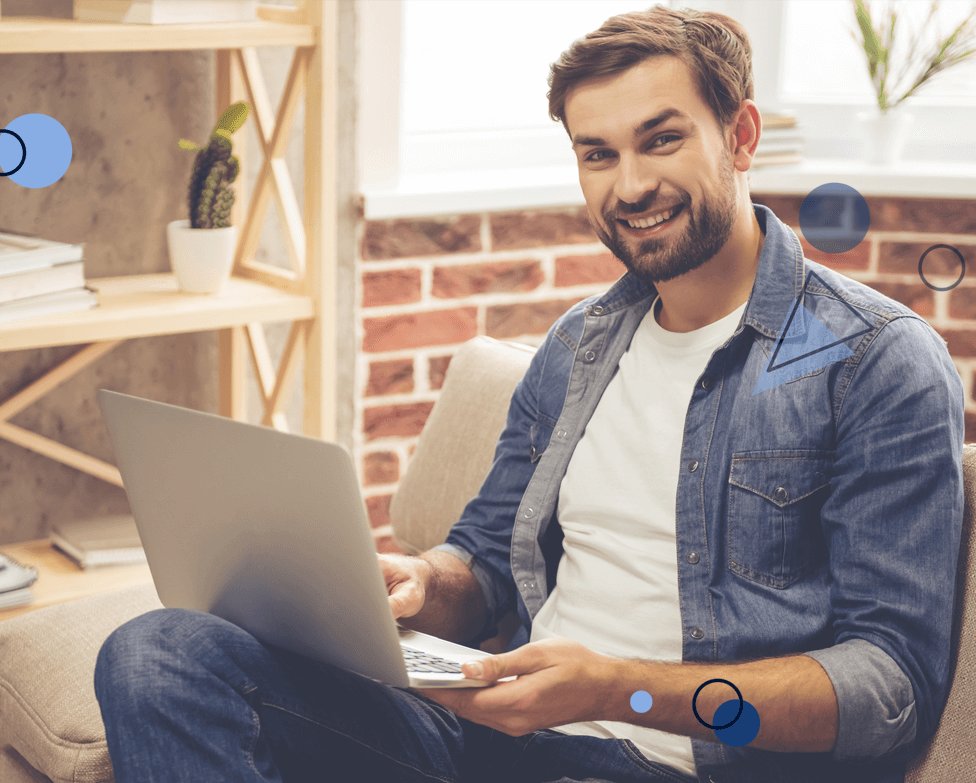 By John
If you're looking to start a podcast, then this list of 10 Best Podcast Hosting Platforms to Start Podcasting in 2020 will come in handy for you to launch fully into the business.
After you must have decided that podcasting is the perfect business for you to do or means to grow audience for your existing business, the next most important questions has to be what podcast hosting is best for you.
What's the best podcast hosting platform for your content?
To save you the time of going through dozens of sites, and forums to find the answer, we've compiled the list of 10 best podcast hosting platforms that will help you to get your podcast to hundreds of thousands of people to listen.
Also read: Starting A Podcast in 2020: Tips on Running A Podcasting Business Model
There is no way you can record a podcast episode and upload it directly to iTunes or Spotify, you'll need a podcast hosting platform to store the media files and make it easy to distribute to these directories.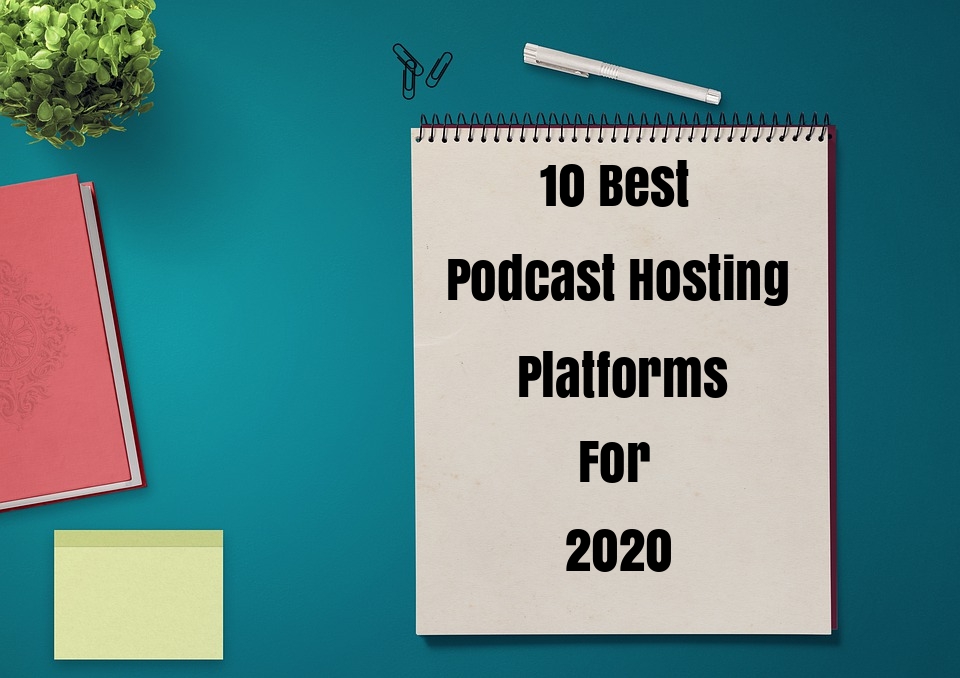 10 Best Podcast Hosting Platforms
These podcast hosting platforms will help you to store your .mp3's and also create podcast feed, akin to how you start a blog or website using a web host, they serve as media host for your podcast.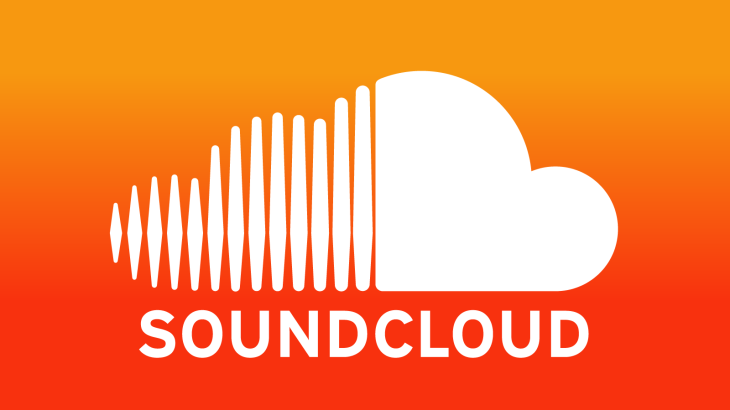 SoundCloud is the largest music and audio hosting platform in the world introduced in 2015. They boast of over 175 million unique monthly visitors and 12 hours of content uploaded per minute on their platform.
Podcasters on the platform get access to all of their embedded players, timed comments and Twitter cards. And their free plan allows you to upload up to 3 hours of content per month with basic reporting.
The Pro plan, starts at $16 per month ($12 for annual payment) gives you unlimited upload time with more advanced features, like scheduled releases, and the ability to pin 5 podcasts to your profile, with embed controls.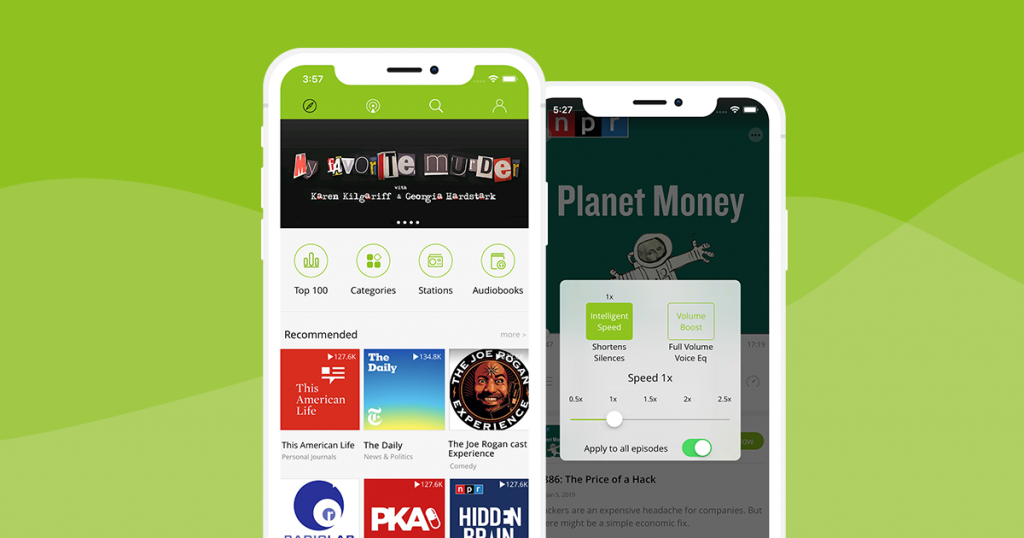 PodBean is a popular podcast hosting service powering over 200,000 podcasters worldwide, with unlimited hosting, distribution and promotion on Spotify, iTunes, Google Play, Amazon Alexa, and other major podcast services.
The platform has been in the podcasting hosting space since 2006, and, it allows you to upload up to 5 hours of content per month for free. But you get only allotted 100GB of bandwidth per month. The paid plan starts at $9/month with more detailed analytics integration.
PodBean boasts of a vast amount of podcasters, with several episodes hosted, and more than 6 billion downloads on the platform
Additionally, you can add your own sponsored ads into your new podcast episodes to help monetize it faster. It also allows to accept recurring revenue from listener support for a Patron program.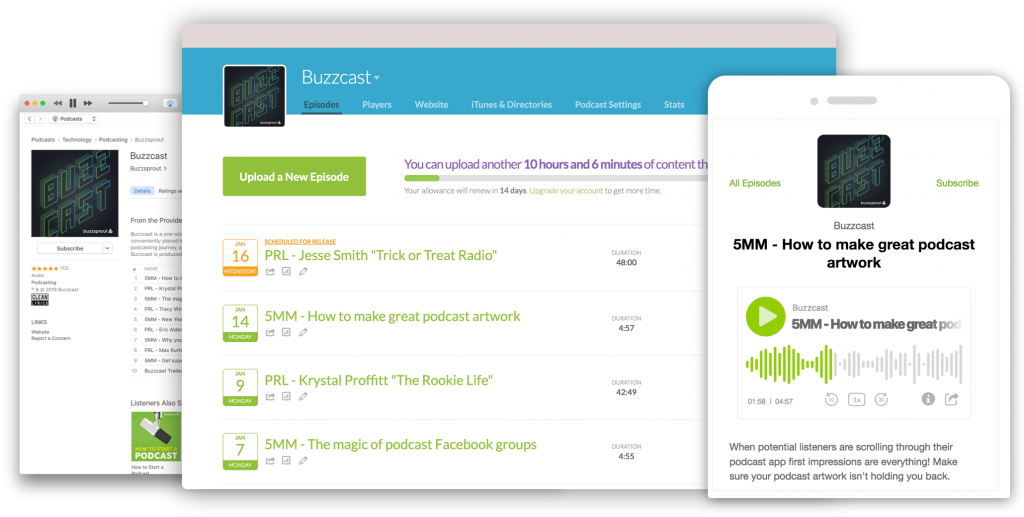 Buzzsprout makes podcasting a lot simpler, with what's perhaps the best designed dashboard, which allow you to spend less time creating content than goofing around with the upload tasks.
It also offer free podcast hosting as a great option for those just starting up, though the plan allows only upload of about two hours of content, with 90 days hosting for your files.
They have three paid plans ranging from $12 to $24 per month, with unlimited hosting for your files, and you also get unlimited storage, and 250GB bandwidth per month.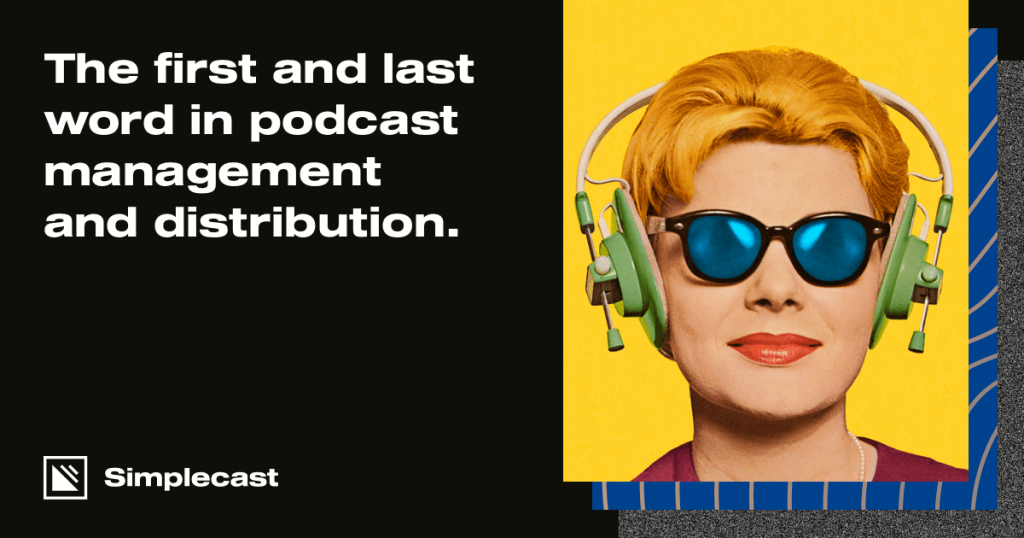 Simplecast is a popular podcast hosting platform that powers some of the largest brands in podcasting, like Facebook, Kickstarter, Nike, and HBO.
It boasts of having industry-leading features and provides powerful tools to help you manage, distribute, share, and grow your podcast. And starting from just $15/month, you get powerful tools at any stage of podcasting like one-click publishing, several web players, fully-functional website, and analytics tools.
But the standout feature is perhaps their Recast tool, that allows you to schedule and share clips of podcast on your social media channels.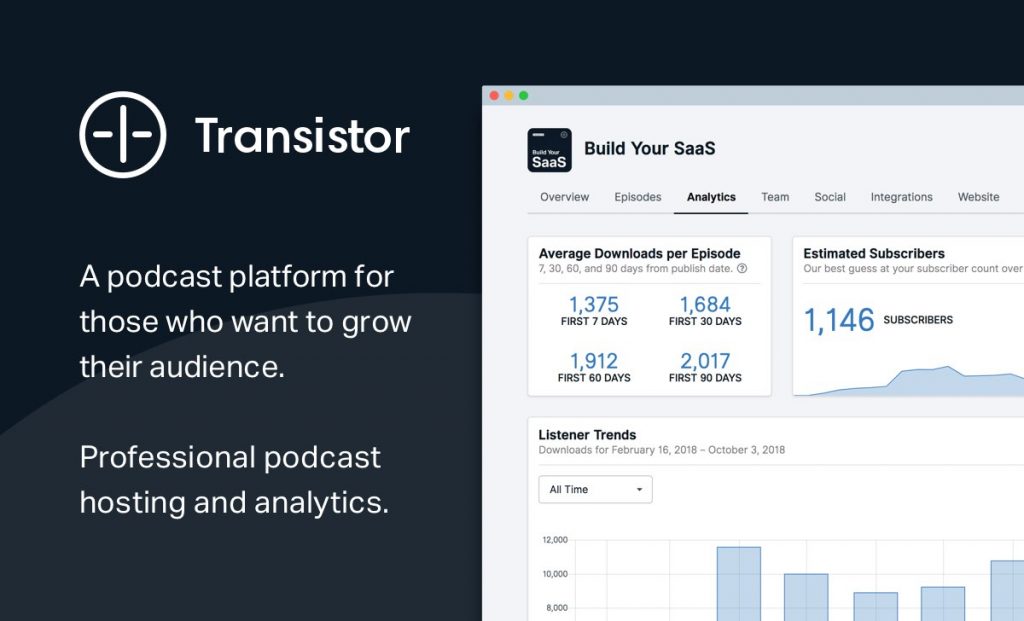 Transistor.fm offers a professional podcast hosting service that cater for some of the most popular podcasts including Honeybadger, Drift, and Cards Against Humanity.
It provide podcasters with absolutely all that they need to grow their audience, including unlimited hosting of shows, multiple users per account, branded websites with your own domain name, distribution of podcast, and advanced analytics.
The starter plan is at $19/month, with unlimited podcasts and episodes of up to two users, and about 10,000 downloads per month. While the Professional Plan is $49/month with five team members and about 50,000 downloads per month. And the Business Plan is $99/month with up to ten team members and about 150,000 downloads per month.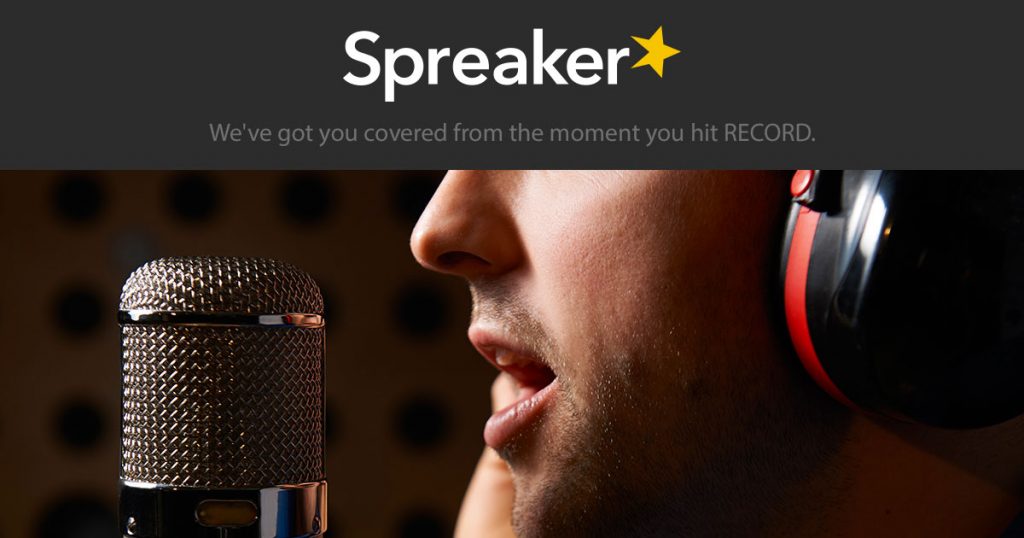 Spreaker is more of a mobile-focused platform with its Studio tool available for both desktop and mobile devices.
The basic plan is free with 5 hours of storage and a single session allowance of 15 minutes. But if you more sessions and storage, you'll need to upgrade to one of the the paid plans between $5.50 – $41.25 to get unlimited streaming as well.
The paid plans have such great features like the ability to embed widgets on your site, schedule episodes, and even order your mobile app. All the plans allow the podcasters to show intro insertions for ads, have private episode sharing, and ad revenue sharing for monetization.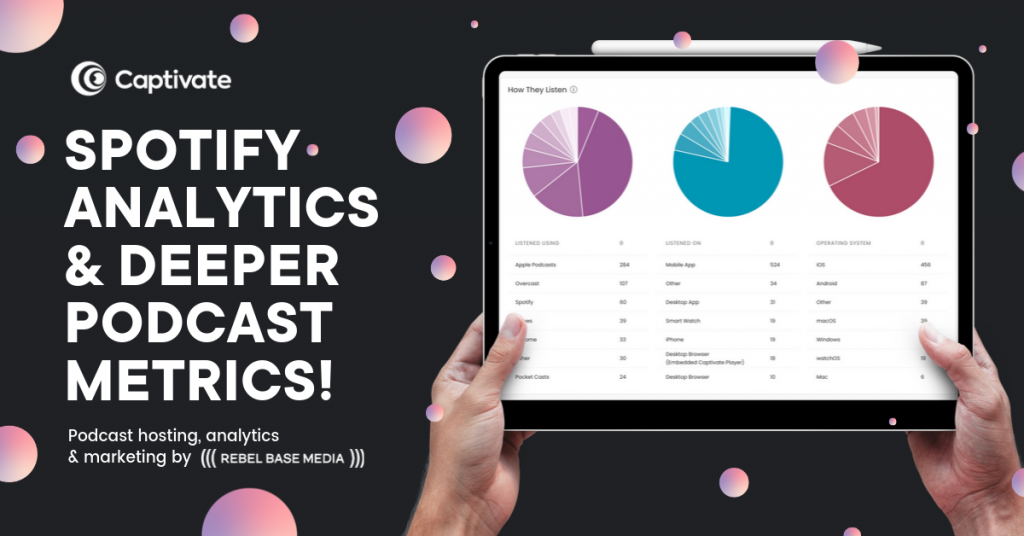 Captivate.fm offers an amazing podcast hosting service, and the team behind it have been running Podcast Websites for years so they're highly experience in the podcast industry.
It allows you to host unlimited number of podcasts starting at only $19/month for up to 12,000 downloads, which is more than enough for 97% of all podcasters. Also, there core features are available with all plans, which is perhaps something that is hard to find with the other platforms.
There are several powerful features like batch uploading, and smart UI features such as default schedule time, and WordPress integration with custom plugin, and many more.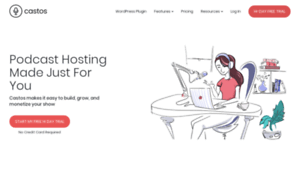 Castos is a full-featured podcasting plugin for WordPress and works with a WordPress site, whereby you can upload your audio file, and the podcast will go live on your site with customizable media player. And if you're ready to add your podcast to different directories, you'll simply grab your URL and add to any publisher of your choice.
The paid plans starts from $19 to $49 per month, with higher tier plans, that allow you to republish to YouTube and get a full podcast video hosting.
They have such great features like automatic transcription, which returns podcast into a transcription within a few minutes. And you can copy and paste this transcription to WordPress, or download the PDF and add to your website.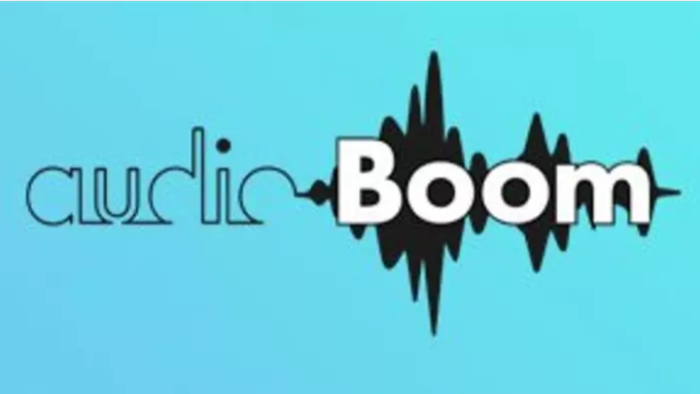 Audioboom is another popular podcats hosting site that gives simple hosting, and distribution, with embedded player. It is primarily known for its help with podcast monetization.
And once a podcatser hits 10k playbacks per episode, they'll be provided with tools to create dynamic ads and sponsorships for their show.
The plans start at $9.99 per month, with unlimited episode and up to 10k sessions per month. While their standard plan gives 25,000 plays per month with advanced analytics that provides stats by geographic area, app, and device.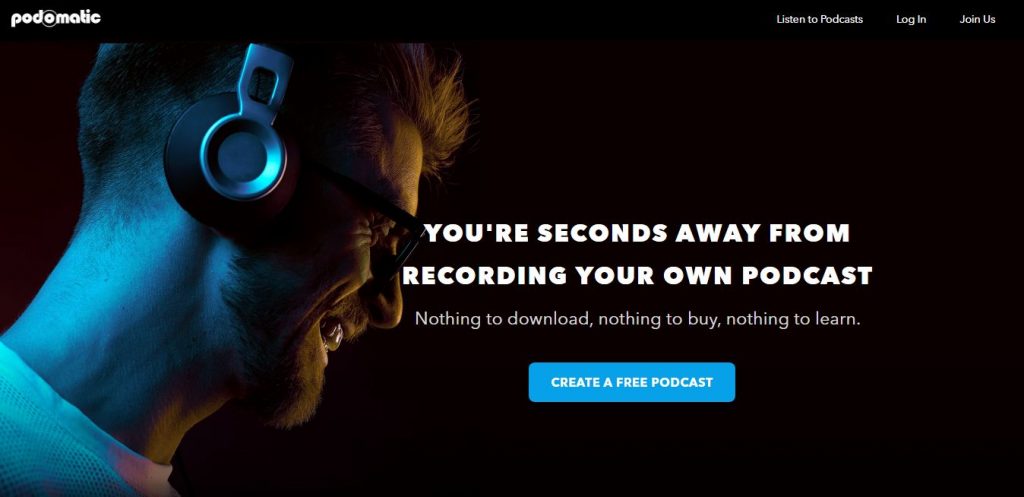 Podomatic is a great podcast platform that all creators to record, upload, and promote audio content, with an all in one dashboard.
They are renown for their ability to develop podcast infused advertising and crowdsourcing with the help of Patreon and Advertisecast. They have four pro plans ranging between $9.99 to $24.99 per month, in addition to the free plan.
Podomatic also offers social sharing, with your podcast able to be played directly on Twitter and Facebook feeds. They have also partnered with Weebly to assist podcasters to create websites and get podcast app for iOS and Android.