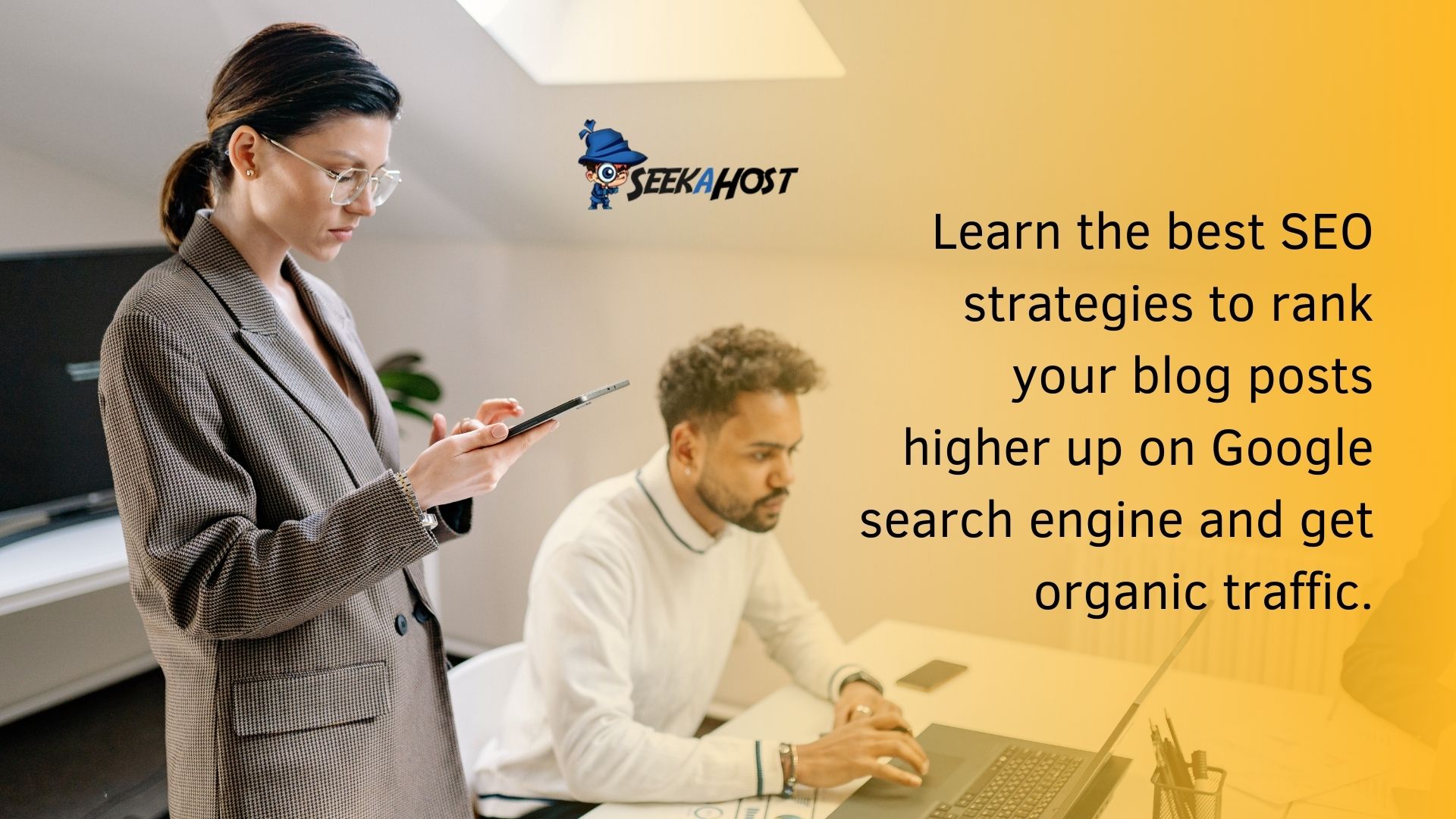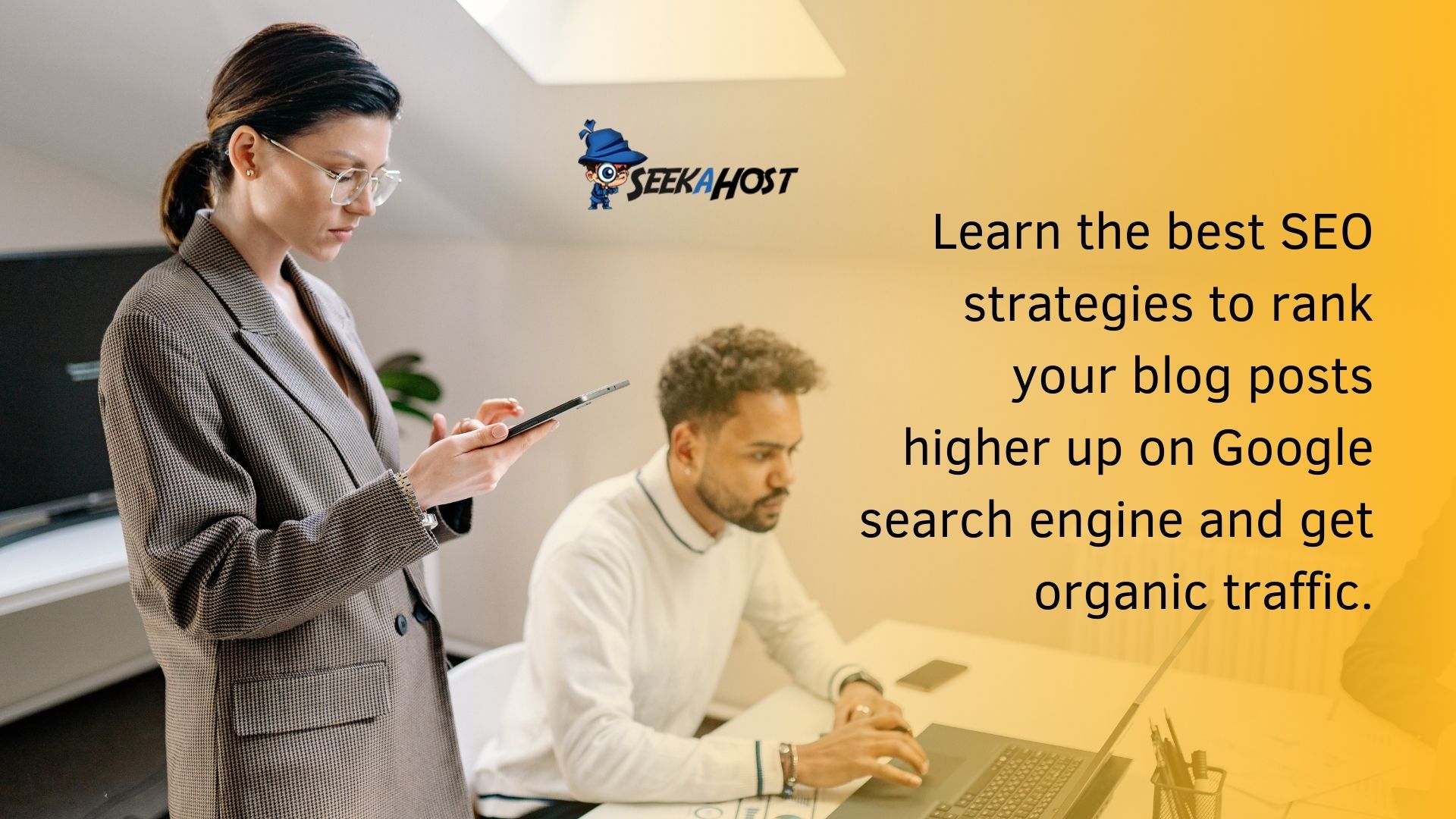 5 Best SEO strategies to make your blog posts rank better on Google
Looking for ways on how to rank blog posts on Google?
Back in the days in's easy to just write a post and publish and rank it as long as it's a long in-depth article. However, as Google got smarter and competition is higher, ranking on Google is much harder.
If you are one of the bloggers who is looking for how to rank higher on Google, this article will give you some ideas.
Google has created a unique niche in the internet world and it would just be an understatement. Everything related to websites- right from designing to keyword strategies and post creation, are optimized to meet the Google standards.
This month the internet Giant celebrated its 23rd Birthday and what could be the better gift for Google on this occasion than to ethically optimize your website and posts to meet the finest standards of Google. So, in this post we will talk about such strategies so that you can start enjoying a better position in the relevant searches: 

Concentrate on on-page SEO
If you are looking for the quickest legit way to optimize your SERPs ranking then nothing works better than On-Page SEO. Unlike the other SEO strategies that can take months and tons of guesswork, the on-site SEO brings you tangible results within just a pair of weeks or even over several days. 
 The keyword position plays a very important role. For the optimum benefit keep your keyword proximate to the title tag beginning.  
 As human beings, we are more impacted by the terms that show up earliest during any communication. The same is true with Google. It also concentrates on the beginning terms in the title tag and the emphasis slightly diminishes when it comes to the keywords in the latter part. It doesn't take much effort to put your keyword at the beginning of the title. You just need to think a bit more creatively to change the title of your blog.  
The research also shows that the length of your posts also determines the position of your webpage on SERPs. In some research instances, it has been found that the posts with more than 1800 words have probably more chances of getting better visibility than the peers in the same category. However, it doesn't mean that you should unnecessarily stretch your content like a rubber.  
 An easier way to add length to your post without thinking about its value is to touch maximum aspects of the topic. Your objective should be to make your post the go-to source for every information that a reader needs on any topic. Start with major questions around the topic like what, why, when. How, where, who, etc.  
 Moreover, it is also important to make each section as comprehensive as possible.   
 Another major benefit of the long-form is that it allows you to comfortably add maximum keywords without stuffing…  
USE LSI Keywords to enhance your page value
One of the challenges that bloggers face is to add the relevant keywords t other topics without stuffing. LSI keywords can be the right solution. These are the phrases and words that closely relate to your page topic.   
 Google looks at LSI keywords as proof that your entire page is about the same topic and it explores the topic in depth thus creating a strong value for the readers. It makes your posts the deserving candidate to claim a decent rank. 
 As far as possible try to cover the entire stretch of a topic on a single page with the right format and structure.   
Regular monitoring of technical SEO
Technical SEO issues may also affect the SEO of your site in some occasional instances.   While many so-called experts may make you believe that there are tons of technical SEO issues to struggle with, actually only a few key issues can affect the SEO in a significant manner. 
Start with ensuring that the site is fully optimized for supporting the best view and delivering an ideal user experience on mobile devices

S

ite loading speed is another major issue that directly affects the user experience. Fast loading sites encourage visitors to engage more and explore more topics on your blog which directly increases the traffic as well as stay duration.   

Also, ensure that Google can index your page easily.
Make sure that your posts exactly match the search intent
 With the help of RankBrain, Google can easily see how best your page matches the intent of the users. By observing how people react to your pages the Google can draw accurate conclusions on the value you deliver to the visitors.   
 Along with talking about the relevant matter, it's also important t understands the length and format that the people prefer. For instance, if you have used paragraph-style posts with many subheadings but your post isn't doing well then it would be great to review and if possible revise the format of your post. 
 AN easy way to understand the formats that propel is preferably looking for is to research the presentation style of the op tracking websites on the same search phrase.  
Use wise strategies to minimize bounce rate
It is very important to constantly update your content to convey a message to Google that your content stays relevant o the viewers and continues delivering the same value to the readers regardless of the time. It also shows Google that you are committed to the value of your content and are prepared t put in your efforts.   
Publishing the updated content also o help you attract a fresh series of high-value backlinks as the bloggers are always looking for posts that talk about the latest developments in the industry.  
Conclusion
To build good traffic for your blog and get committed readers, you need to get a better ranking on SERPs.
In this blog, we discussed some of the major points that will help you gain a good ranking by showing your commitment to the best standards of Google.
Based on this post, the readers can create a checklist of major factors to follow and use it to constantly improve their ranking.