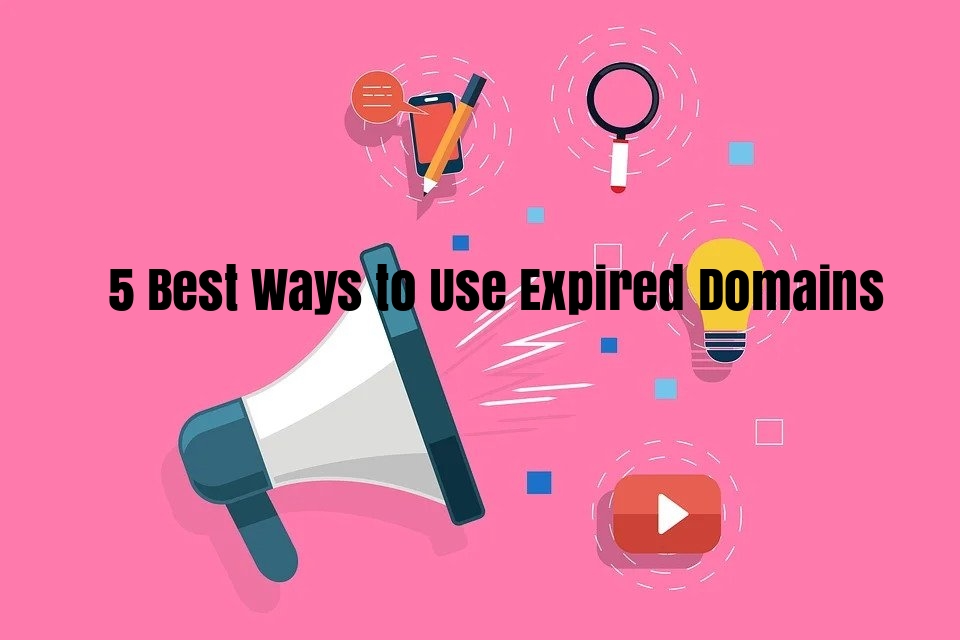 What to do with Expired Domains? 5 Best Ways to Use Expired Domains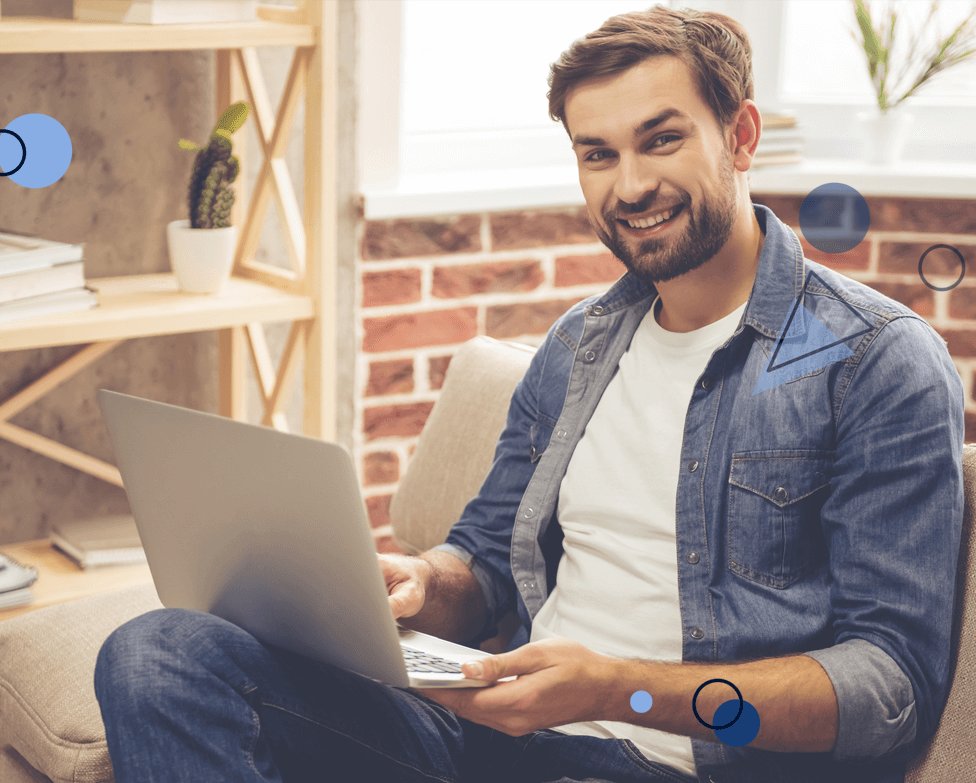 By John
Are you searching for ways to take full advantage of your expired domains at the moment? Or perhaps, you don't even know what expired domains are used for at all?
Whether you're looking out for the perfect domain name to build a site, or you're looking for a head start in your SEO game, you'll definitely find some great value in expired domains. You just can't ignore the power of expired domain names, if you need new authority site to slingshot past your competitors or building a powerful private blog network.
Expire domains offer a lot in these regards and here, you'll learn the different ways to harness that power effectively.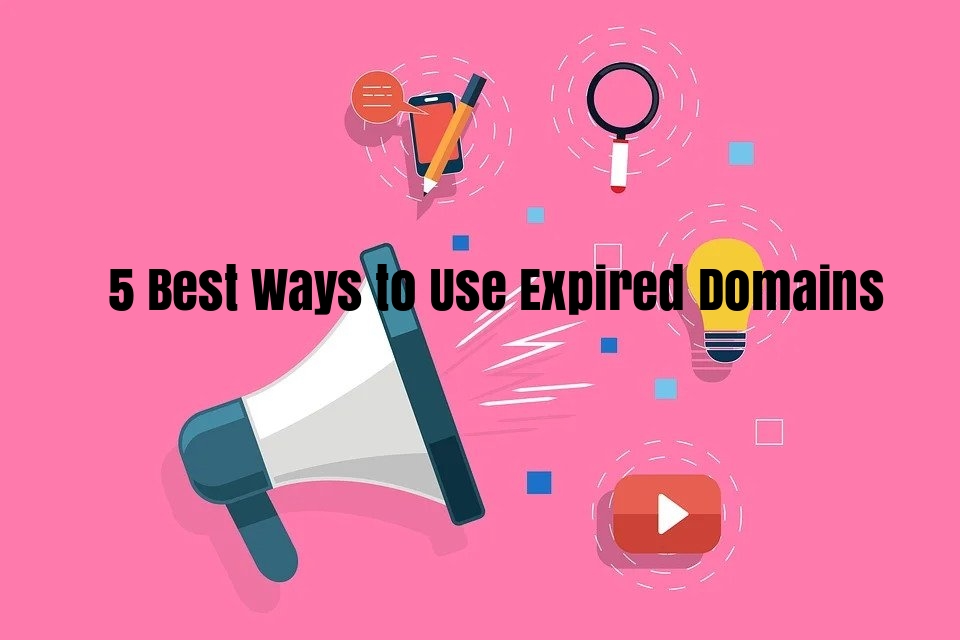 First, let us take a detailed look into what an expired domain name actually is, and then, the various ways you can use expired domains.
What is an Expired Domain name?
An expired domain name is a domain that has previously been used before expiring, in other words, it has pointed to an IP address, but doesn't do so anymore.
Just entering an expired domain name to the address bar, the DNS won't be able to make connection to an IP address and so, it won't lead any website. As websites are hosted as IP addresses, not the domain names, which makes every web server to require a Domain Name System (DNS) server to translate the domain names into IP addresses.
If a domain name expires it's not totally out of the game, as it can still be 'reused' by pointing it to a new IP address to either create a new website or for other uses.
How do You Buy an Expired Domain Name?
When you register a domain name, you sort of 'leased' it for a limited number of years, ranging from 1 to 10 years. And most of the time, some people set up their domains to auto-renew to avoid having to worry about the renewals.
Once a domain name is allowed to expire, that is, the domain name is not renewed, it can be 're-leased' by someone else. Although the process of buying an expired domain name is a little different from buying a brand new name, or registering a name of your own.
It usually takes a couple of steps for you to acquire an expired domain name, depending on the type of domain, as follows:
There is a redemption or 'grace' period of 1-30 days after the domain expires, which means it can be recovered by the most recent Registrant, but for a higher fee than if the domain name had been renewed on time.
Once the previous Registrant did not renew the domain after 30 days, the ownership of the domain will be forfeited. Therefore, any other person who has shown an interest in purchasing the domain will be informed when it's available for sale, and then, invited to make the purchase.
If a domain name is not sold during the auction period, it is referred to as a closeout domain, which means that it is entered back into the Registry. And resellers who are like middlemen can hold domain names from the Registry and able to transfer ownership to any person or business who purchases it.
The fact that there is a high competition for recently 'dropped' domain names makes the most effective method of acquiring a domain name only through a reseller.
5 Best Ways to Use Expired Domains
There are several ways to use expired domain names, and the following are possible ways you can put them to use!
1. Build A Website
If you are thinking of building an authority website or blog easily, you should consider purchasing and using an expired domain instead of registering a brand-new one.
Using an expired domain, allows you to leverage on its existing SEO value to help in ranking your own website quickly and right away. While a new domain, means that you'll have to build up its authority with backlinks, and domain age will only be coming with time.
2. Source Links from the Expired Domains
If you have an expired domain with past content that is relevant to your existing site, you can use it to source links for your main site.
But, this can only be beneficial if the expired domain has strong link profile. Although, this method is not accepted by everyone, however you can pick up a handful of quality backlinks.
3. Build a Private Blog Network (PBN)
A Private blog network (PBN) is a special blog built for SEO reasons, and it is still a very popular way to improve the SEO of your money site. The method of building a PBN involves purchasing expired domains that already have decent domain authority, and creating content for the sites and finally linking to your money site from them.
It is typically a network of sites that are under your control, which you have to host on different accounts to hide the fact that you are the owner of the domain.
4. Redirect it to your Main site
You can use 301 redirect to add your expired domain (usually with better authority) to your main site. It will pass all the link juice and authority of the expired domain to your main site.
And if that domain name has any existing traffic, it will also be redirected to your site. But, this method also has it risks, which you should be mindful of before purchasing an expired domain for this purpose.
5. Flip It For Profit
Domain flipping is another reason people purchase expired domains, as this allow people to earn their livelihood from selling it for profit.
But, after purchasing an expired domain via an auction, you'll have to continue to increase its SEO value to get to a higher selling value.
It can be done by building more backlinks to it or simply through the passage of time, as the age of a domain also matters in increasing the value. So that you can resell the domain for a higher price later.
In conclusion, the most popular reasons people buy expired domain names are to build their own relevant site, or build PBN for SEO campaigns. If you are looking to build PBN and for a service for a private blog network builder, SeekaHost has an extensive resource to help you master the art of building PBNs, as the leading PBN hosting provider.