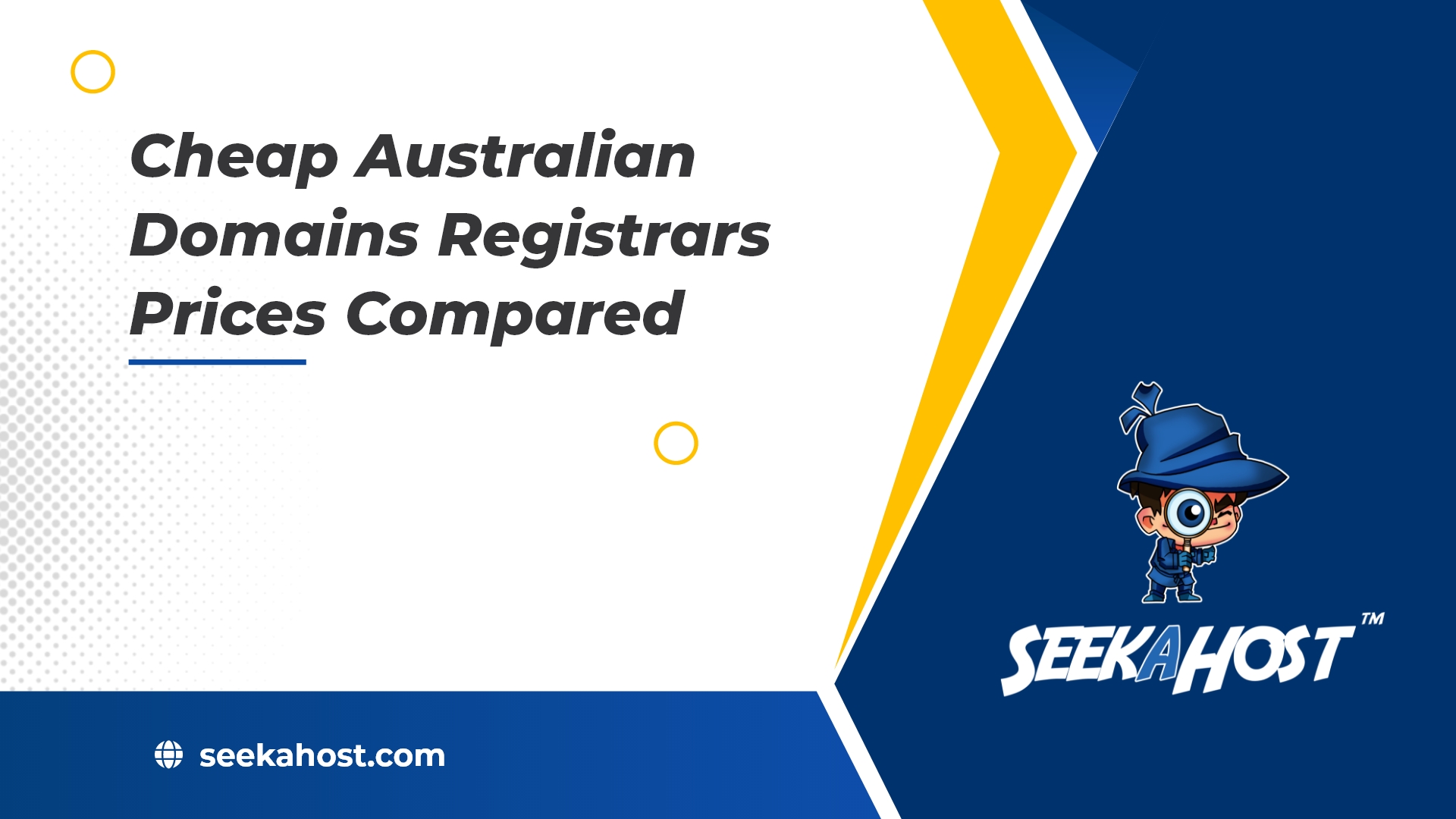 7 Best Cheap Australian Domain Names Registration Sites: Prices Reviewed & Compared
Looking for the best cheap Australian domain names registration services sites?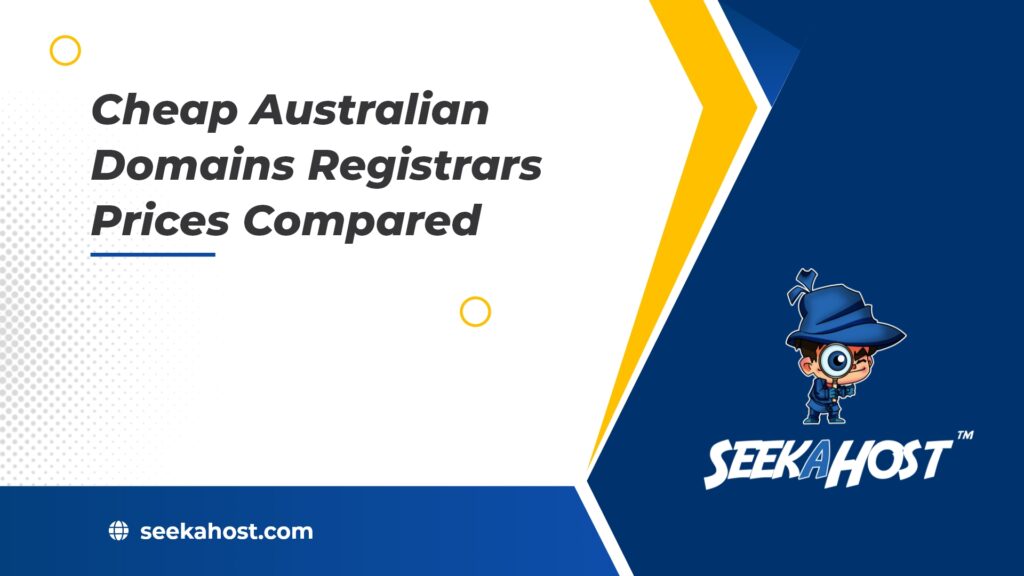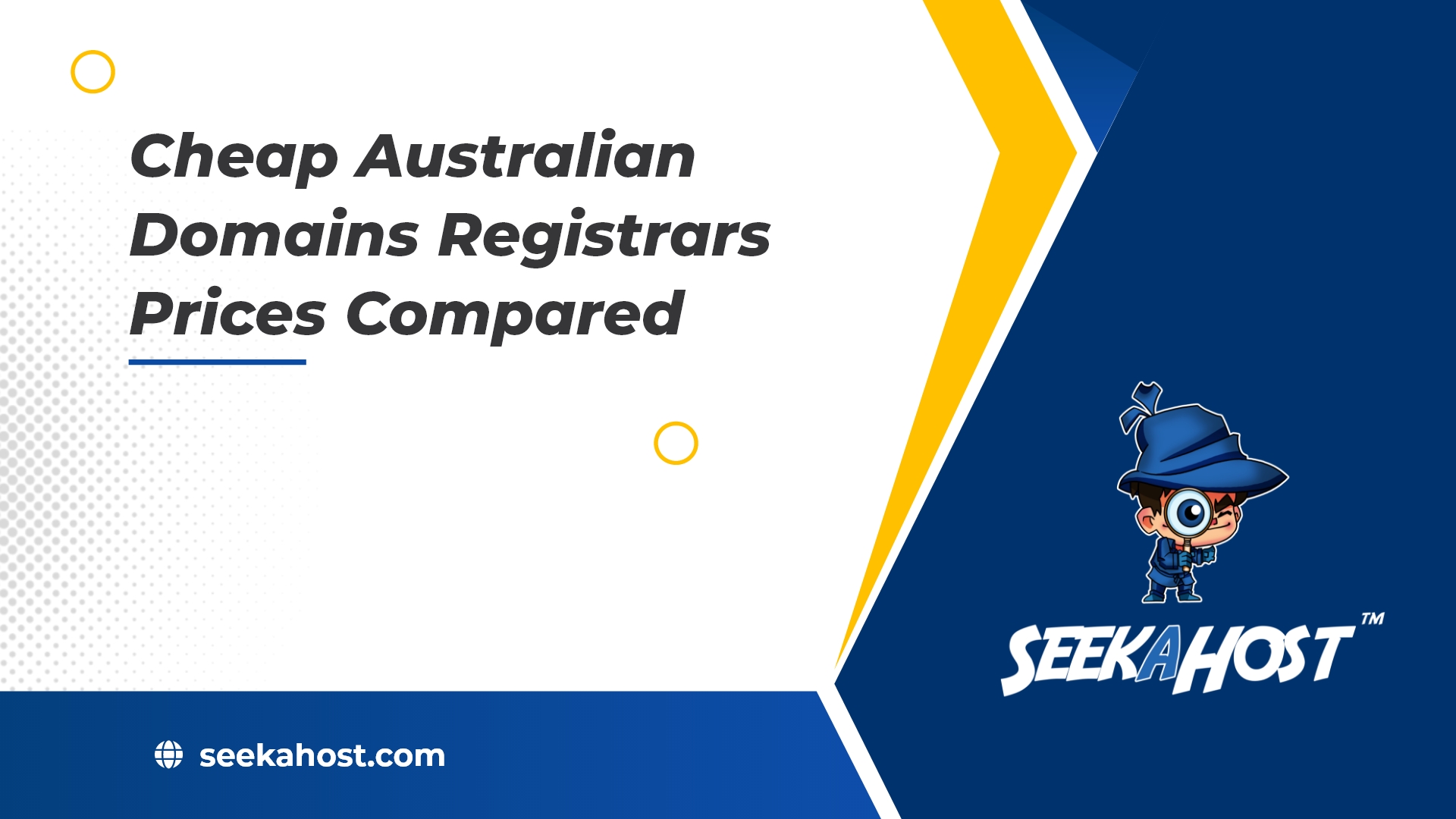 At SeekaHost we have done the research to find and compare the top registrars sites to use in Australia for you for the best prices.
Let's look at the list after some data we gathers in the market. As the leading web hosting services provider for WordPress hosting, we want to present you domain registration options. So you can choose from various providers, specially when you are buying expired domains for private blogs.
Imagine this scenario.
You have built a house. South-facing windows. Outdoor leaving areas. A garage with storage. The house has it all.
You invite your friends.
"What's the address?" they ask you. You scratch your head as you don't have one.
That's what happens to your website without a domain. Your website won't have a unique address and thus users won't find the site ever. Domain registrars help you solve the problem.
Now you have questions. What are the best cheap domains for your needs? What features should you look for?
We'll offer all the answers. In the next five minutes, learn all about the cheap domain registrars sites. The article will discuss the benefits of each registrar and compare their prices.
Note: the information is true at the time of writing. That's August 2022.
7 Cheap Domain Registrars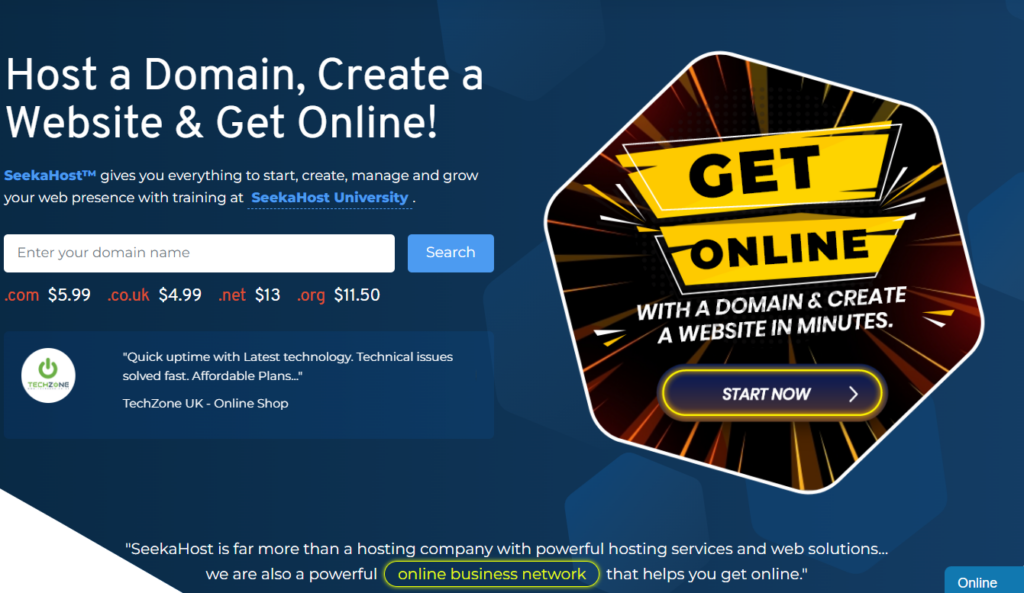 SeekaHost is an all-in-one domain registrar that's user-friendly and accessible. You can register all the major domains on SeekaHost.com as well as on SeekaHost.com.au
The first step is to use the welcome wizard that explains how to use the tool. That's it. The wizard tells you everything! The process helps even beginners to use the domain registrar with ease.
Pricing
.com.au: $12.50 a year
.com: $5.99 a year
.org: $15 a year
Why choose SeekaHost?
A best-in-class domain name search tool in Australia. Furthermore, the domain name search tool suggests alternatives if someone has already registered the domain name you want. The tool guides users to take further steps that lead up to registering the domain as well.
Transferring a domain from another host is hassle-free and takes only minutes.
DDoS protection makes sure your website is safe against malware, hacking, and phishing attacks. Thus, all your sensitive data remain protected. Furthermore, the domain registrar offers SSL certificates, adding another layer of security.
A 24X7 live support team solves all your queries through live chat and a ticketing system.
3,697,064. That's how many users have chosen auDA to buy domains in Australia. The number alone should tell you something about the authenticity and benefits of the domain registrar.
You can become a .au member and receive exclusive member benefits such as special offers from auDA affiliate partners, invitations to industry networking events with industry leaders, and early updates on auDA initiatives such as the auDA Community Grant program and the launch of new namespaces.
Pricing
.au: $8.61 a year
.com: NA
.org: NA
Why choose auDA?
A WHOIS lookup feature to check publicly available registry information about any .au domain name including identifying and contacting a domain name license holder in relation to the domain name and its use.
A licensing version tool to figure out which licensing rule versions apply to a particular .au domain name.
A detailed list of all the accredited registrars available on the site.
Numerous resources, tools, and articles to explain the .au policies and domain registration process.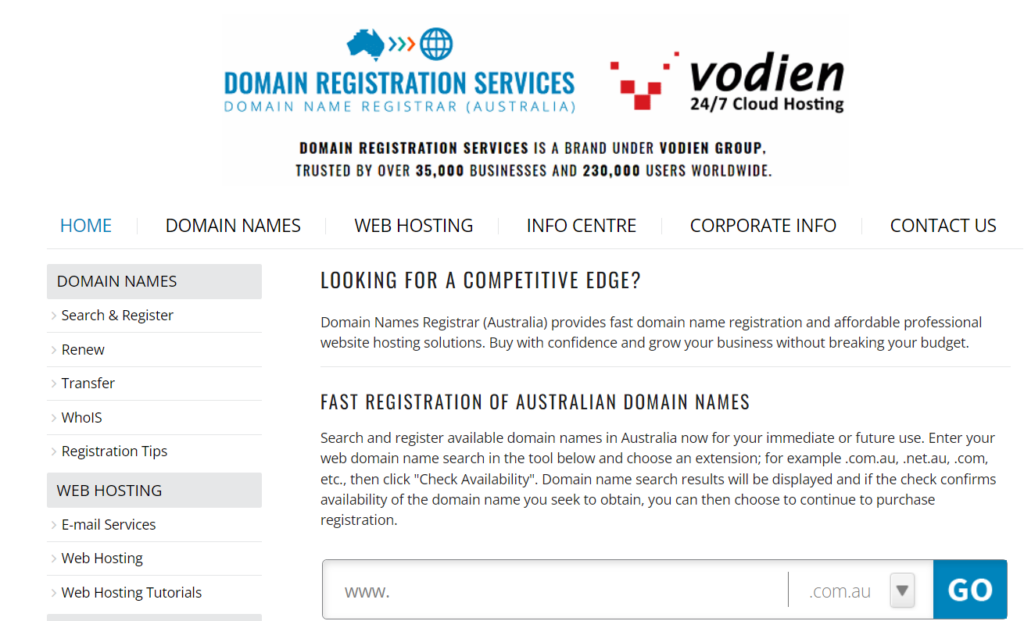 A brand under the Vodien group, the domain registrar is trusted by over 230,000 users and over 35,000 businesses across the world.
The domain registrar issues domain name licenses on a two-year term with renewal options. Furthermore, the registrar issues official domain registration certificates as well.
Pricing
.com.au: $139.70 a year
.com: $108.90 a year
.org: $108.90 a year
Why choose Domain Registration Services?
A WHOIS search feature to check for the details of the already registered domains.
Free virus protection to secure all your sensitive data.
24X7 email support makes sure you're not stuck on any issue that may occur for long. Furthermore, you can check the information centre for answers to the most common queries as well.
Convenient payment options such as credit cards, cheque or money order payments, and direct deposits.

Crazy Domains powers over 1.5 million websites with their domain registration services. Add to that 93% customer satisfaction score and you'll have an idea of the expertise and authenticity of the domain registrar.
Furthermore, the domain registrar has won the Australian Business Awards in 2018, further extending its reputation.
Pricing
.com.au: $6.40 a year
.com: $6.40 a year
.org: $6.40 a year
Why choose Crazy Domains?
A domain registration process that takes seconds. The only delay might happen if the information you provided isn't 100& clear. Note that search engine indexing practices might make your website not visible for a while.
The domain privacy feature shields your domain against data theft and spam attacks. Note that you must pay $7.80 a year to receive the service.
The domain backorder feature helps you snatch your preferred but taken domain as soon as the domain name becomes available again.
The Domain Club offers reward points for every domain name purchase, 10% discounts on future purchases, and premium customer support.
Best-in-class 24X7 customer support through chats, calls, and emails.
200,000 users trust VentraIP Australia for registering their domains. The company is the 4th largest domain name provider and web hosting company in Australia.
Furthermore, the domain registrar boasts of:
6 ratings based on 247 reviews on Facebook
8 ratings based on 265 reviews on Google
8 ratings based on 412 reviews on Product Review
Pricing
.com.au: $19.95 a year
.com: $21.95 a year
.org.store: $1,914.92 a year
Why choose VentraIP?
Free and unlimited Domain Name Server (DNS) Management that offers full access to add and remove your records.
Free ID protection, free email and URL forwarding make sure you get the most value for your money.
auDA ISS and ICANN accreditation mean you won't have to worry about any authenticity and legality issues regarding your domain name registration.
You can transfer any existing domain within 5 days.
24X7 local technical support makes sure you're never stuck on any problem that may arise for long.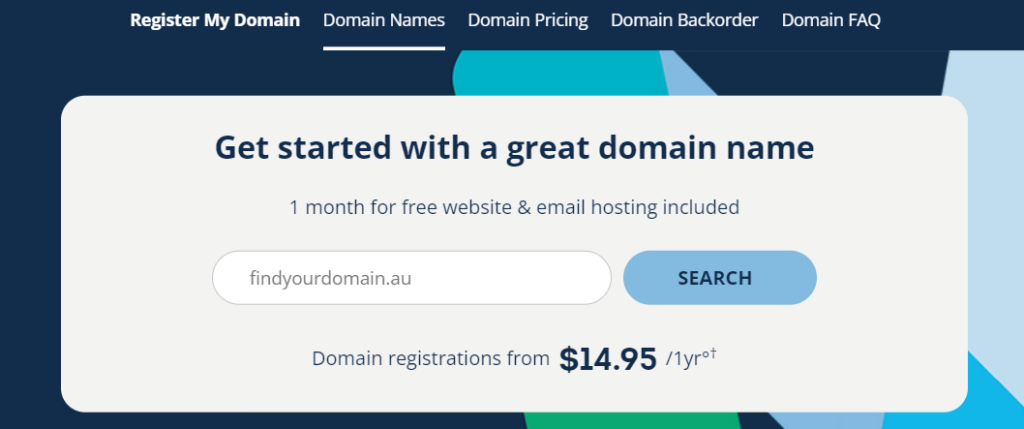 Webcentral has powered over 500,000 businesses with its domain registration services. Add to that the fact that the company is in business since 1997 and you'll have the trust issue out of the way.
The domain registrar offers a professional email address matching your domain name as well.
Pricing
.com.au: $14.95 a year
.com: $14.95 a year
.org: $23.95 a year
Why choose Webcentral?
Offers a free website and email hosting for a month.
ICANN accreditation makes sure you won't have to worry about any authenticity or legality issues regarding your domain name registration.
The Domain ID Protection feature monitors the domain name landscape 24X7 and shares real-time email alerts for suspicious activities. Furthermore, you'll receive monthly protection reports showing where potential threats can come from. Note that you must pay $19.95 a month to receive the service.
The Domain Privacy feature makes sure your personal contact details are kept private and protects you against spam calls and emails.
A local customer support team works 24X7 to solve any issues you face; be it at 6 in the morning or 11 in the night.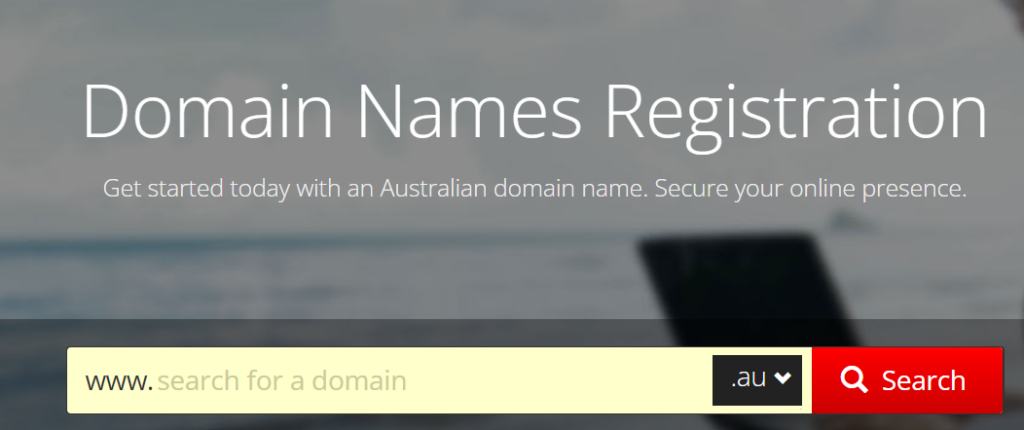 Melbourne IT claims to be the first domain registrar in Australia and has offered domain names to over 350,000 customers.
Once you have registered a domain, you can opt for a free renewal reminder over email.
Pricing
.com.au: $77.99 a year
.com: $79 a year
.org: $79 a year
Why choose Melbourne IT?
Free DNS solution with 100% automation and compatibility with MX, TXT, and A.
Domain Name Locking feature prevents intentional or accidental domain ownership transfer.
Private registration protects your sensitive information from fraudsters, telemarketers, and spammers.
The Trademark Clearinghouse feature allows users to pre-register the domain names that match the business' trademark. Furthermore, you can stay up to date with any trademark claim notices as well.
Renew or transfer an existing domain name without any hassle.
Who is the best domain registrar?
The right answer is, the right domain choice depends on your needs and preferences.
However, with a best-in-class domain name checker tool, DDoS protection, and 24X7 live support through live chat and a ticketing system, SeekaHost is our preferred domain registrar.
We hope the comparative guide on the 7 cheap Australian domains offered you enough information the make the best decision. 
You can always contact our live chat support advice on domains and how to register any Top-level domains.
**Images are used for each domain registrars site as of the day of publishing this guide for helpful content by web readers.