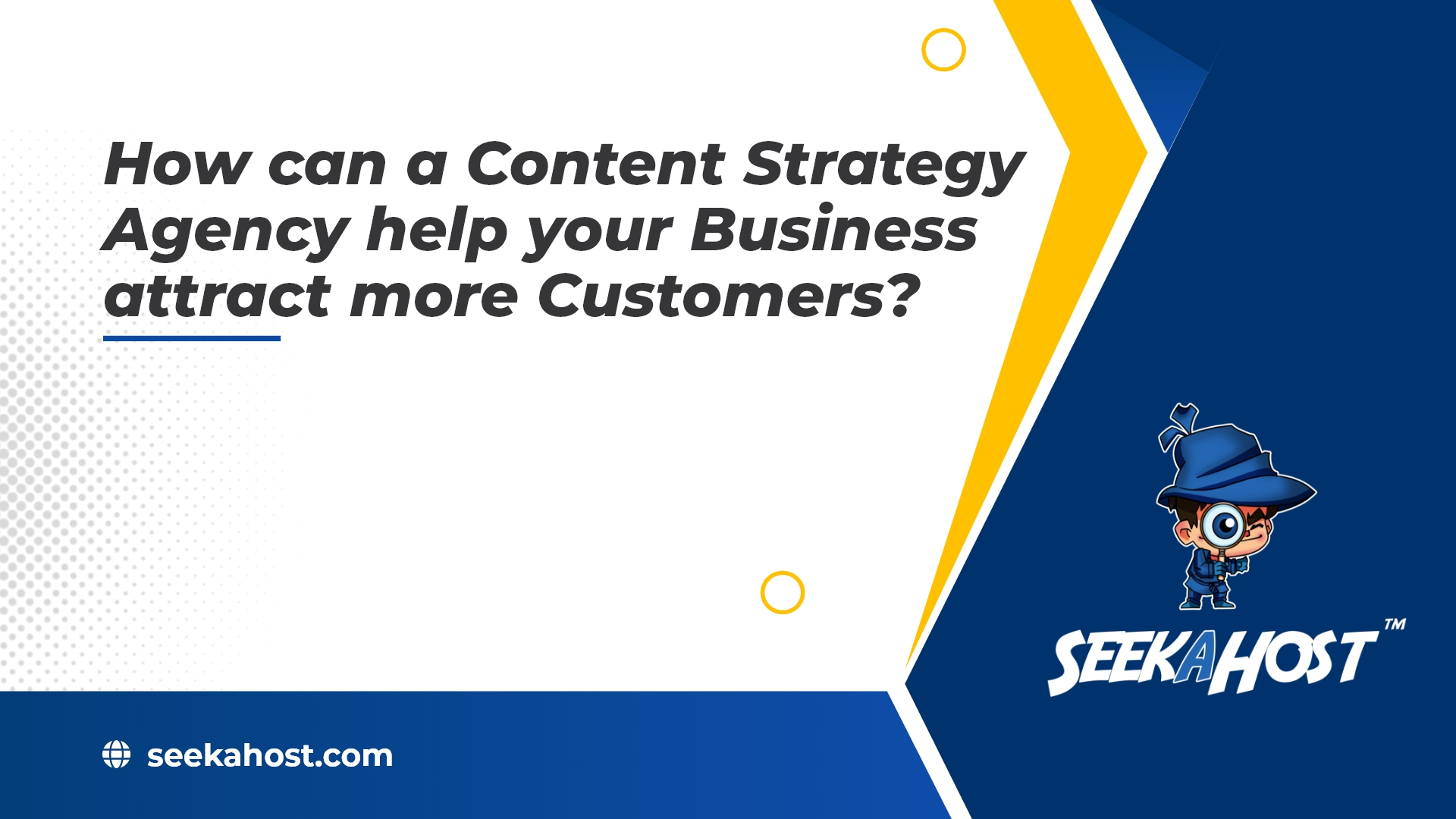 How can a Content Strategy Agency help your Business attract more Customers?
According to the Content Marketing Institute, 93% of B2B marketers use content marketing.
And 86% of B2C content marketers believe content marketing to be a key strategy.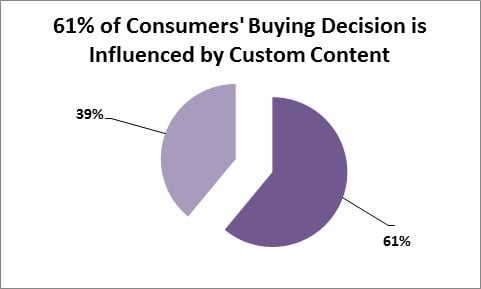 If you still aren't among the people in these categories, it is time you take the cue.
Here are a couple more numbers from above referenced studies to further bolster the need for a content strategy:
72% of marketers agreed that content marketing increases engagement.

Content marketing costs 62% less than traditional marketing. And yet it generates 3 times more leads.

Content marketing adopters see a 6 times higher conversion rate as compared to non-adopters.

82% of marketers indulged in blogging see a positive inbound marketing ROI.

93% of marketers see that interactive content is effective.
However, before you get too excited to start milling out content, consider these statistics too:
44% of marketers say that content production is their biggest challenge.

Lack of data (27%) and lack of strategy (28%) are the biggest content marketing challenges.

61% of businesses do not have a documented content marketing strategy.

For 60% of people producing content consistently is a difficult task.

65% of people consider creating engaging content to be difficult.

Change in search algorithms (61%) and social media algorithms (45%) are also among top content marketing concerns.
A content marketing strategy promises to bring in more customers for your business. But without expert advice and guidance, the results will always remain subpar.
And that's where a content strategy agency comes in. Doubtful about hiring one?
Here are 5 ways in which a top content marketing and SEO agency can help you attract more customers.
1.   The content is in line with your buyer's journey
The total data available on the Internet in 2020 was 44 zettabytes. And just FYI, 1 zettabye is equal to 1021 (1,000,000,000,000,000,000,000) bytes.
Now with that amount of data, which a normal human cannot even picture in their head, creating content isn't your only concern. You need to create content that your prospect needs and wants to consume. And you need your content to be aligned with your prospect's purchase journey to ensure conversions.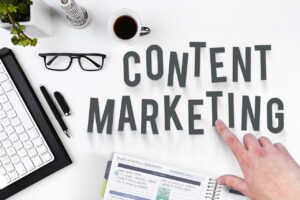 But,
How do you find out which content format is suitable at what step of the marketing funnel?

What channels should you use to best deliver the content at various stages of the buyer's journey?

When do you present the prospects with the various formats of content?
A content strategy agency will help you find answers to all these questions.
For one, they are experienced strategists. They know what content performs well and what channels work best.
And two, they have worked with several clients in the past and know things from a real-life perspective.
2.   Turnkey solutions
Creating content is not a quick process. It takes thoughtful analysis, detailed research, focused writing, and tireless editing and perfecting. But your prospects might not always be willing to wait while you carefully draft your first copy, make revisions, and then update it one last time.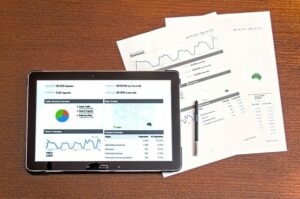 With a content strategy agency, you get turnkey solutions. How?
Everything is planned (strategized, if you please!) beforehand.

Even if you need content on short notice, the expert content writers attached with the agency will churn out the required content for you.
When you are able to deliver the required content at the appropriate time, you don't lose leads to competitors.
Picture a situation. You sell air conditioners and coolers. Right at the beginning of summer, your peak season, a company launches ACs that consume considerably less electricity. You get the distributorship for those ACs. Now how do you start creating blogs, social media campaigns, emails, infographics, videos, or podcasts for the newly launched product?
You've got two options:
Option 1:  Plan, prepare and publish the content yourself, which will probably take a couple of months and your content will go live after the peak season is over.
Option 2: Hire a content strategy agency that will help you get quick, turnkey solutions. Bank on the quality content that gets quickly delivered and increase your bottom line before the peak season ends.
Which option would you pick?
I'd leave it on you to answer that now.
3.   Uninterrupted content production
Content marketing is not the only thing that you need to do to attract more customers.
Additional tasks may include:
You also need to actually serve the many customers you attract.

You need to ensure production.

You have to take care of your employees' needs.

You are required to also manage the finances and pay your taxes on time.

Plus, there are sales, aftersales, and customer support tasks that you have to take care of.
And while doing all that, content creation often takes a back seat. Not with a content strategy agency, though.
If you are availing of complete content strategizing and creation services, then you can rest assured that you'll keep getting the required content at the required time. And your conversions won't stop.
Also, if you are just availing of strategy creation services from them, then too, they can help you plan your content creation in such a way that you get an uninterrupted flow of content and conversions.
4.   Cost-effective solution
As a business owner, the concept of opportunity cost won't be new to you. You know that when you make a choice, you pay for it in terms of the next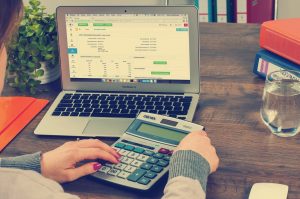 best alternative that you didn't choose.
So when you decide to sit down in front of your laptop and write (or hire a content writer on a monthly pay), you know that the time (or money) could have been spent on something else.
You could have increased production, done research about competitors, or even served more customers.
With a full-service content agency, you can be doing all of that, while still getting the content you need. So you are working towards getting more customers as well as serving the customers that you already have in your kitty. No compromises.
Also, outsourcing content marketing is usually cheaper than getting it done in-house.
5.   Ability to reach a wider audience with varied content formats
Not all your prospects listen to podcasts. Not all of them are active on social media. Not all of them enjoy reading long-form content. Not all of them search for the same keywords. And not all of them are convinced with the same tone of writing.
Your buyers vary. And to meet all of their needs and capture them as leads, you need to make sure that you have a wide variety of content available.
A content strategy agency can help you create videos, podcasts, infographics, blogs, case studies, white papers, eBooks, snackable content, and social media banners/captions.
At SeekaHost for example we run a busy YouTube channel with regular podcasts and tutorials and we share these in our Facebook Groups and Pages. Plus we share customer reviews on our website and social media channels.
This helps you reach a wider audience and subsequently increase conversions. The use of varied content formats will sooner or later positively reflect in your profit and loss account in the form of increased inbound conversions.
Other than providing streamlined, quick, uninterrupted, cost-effective, and multiple types of content that help attract customers, here are a few more benefits of hiring a content strategy agency:
You can use content to your best advantage to position your brand or business in the market in a favourable manner.

You get frequent reports with key metrics that help understand the returns you are getting on your investment.

You can create positive brand buzz and continue a brand connection with current and past customers.
Start the search for a content strategy agency today
With that, I put my arguments in favour of a content strategy agency to a rest.
While I wholeheartedly support specialization and outsourcing tasks to those who are best equipped to do it, hiring a content strategy agency isn't always the right call.
If you are not ready to commit financially and logistically to an agency, your association with any content strategy agency would be futile.
You might also want to try out things yourself first to understand why having experts on board is essential. Here are a few resources to help you get started:
Top 10 Blogs UK Businesses should be featured for PR & Marketing
Once you are done trying things out yourself and are finally convinced that a content strategy agency is what you need, here are a few quick tips to help you find the right partner:
Always ask for case studies or portfolios to assess the worth of the agency.

Understand if the agency is ready to tweak its process and offerings as per your needs.

Be clear about money matters and decide on a suitable payment method/schedule.

Ensure that you will be getting reports and updates frequently so you can be on top of your content strategy's outcomes.
With all that said and done, it is time for you to start the search for a content strategy agency.
If you have any more questions about content marketing, content strategy agencies, or if you want to know what else I can do for you in the realm, add your queries in our contact form.