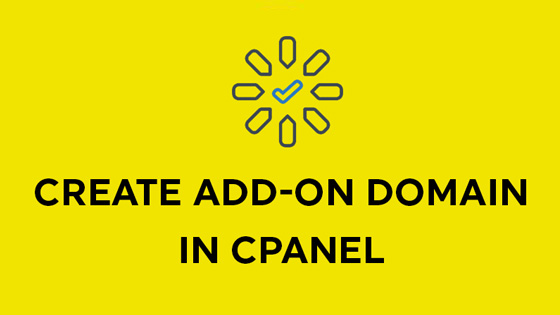 Step By Step Guide to Create an Addon domain in cPanel
What is Addon domain?
Addon domain is a separate domain hosted under your primary domain. Addon domains have the full functionality as like primary domain.
You can create email addresses, forwarders, and more the same way as a primary domain on the account.
One of the main benefits for creating addon domain is that you can manage multiple domains in a single account.
Content and Files for this addon domain will be stored as a unique folder within the public_html. This domain will be created in the Cpanel account.
How to create Addon domain?
Login to your cPanel Account with the access given by your web hosting providers.
In search, type as "Addon domains". You will have the result as below.
Enter the domain name that you want to add as Addon domain in New Domain Name.
Subdomain & Document root will be filled automatically once you entered the domain name.
The document root is the directory where the files will be stored. The default directory will be public_html.
If you want an FTP account for your Addon domain, enable the option "Create an FTP account associated with this Addon Domain."
Enter the username and password for an FTP account and click on Add domain.
How to modify Addon domain account?
If you want to modify the document root, click on the edit icon for the addon domain that you want to change and enter the new file path that you wish to have and click on change.
To redirect your addon domain, click on Manage Redirection. Enter the link to which you want to redirect your domain and click save.
Unable to Create Addon Domain
If you are facing any issues while creating Addon Domain then it should be because of the below-mentioned reasons.
Ensure you have Addon Availability in your cPanel Account. On the right side of your cPanel dashboard, you could see an option like Addon where you can see the allocation.
Check whether you have utilized the 100% disk usage or still you have enough space to create an Addon Domain. If your disk space is more than 95%, you will face the issue in adding the Addon Domain.
Make sure you are not using the reserved domain names while creating the Addon domains.
If you are still facing issue in adding the Addon domain, please contact SeekaHost on 24×7 Live support and share us the error screenshot.
Our experts will help you in solving it immediately and you can proceed with that.