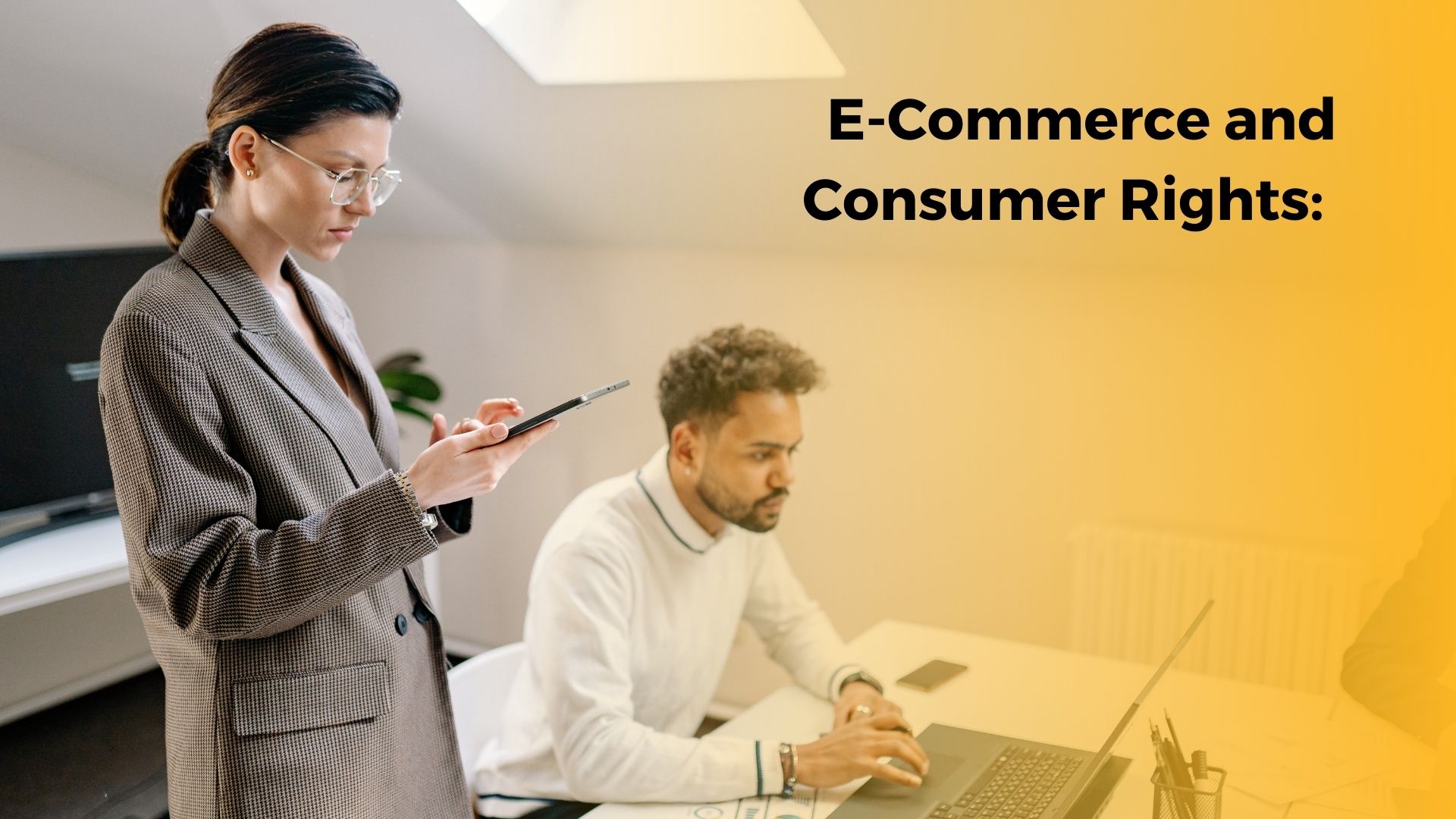 E Commerce and Consumer rights: Benefits, challenges and suggestions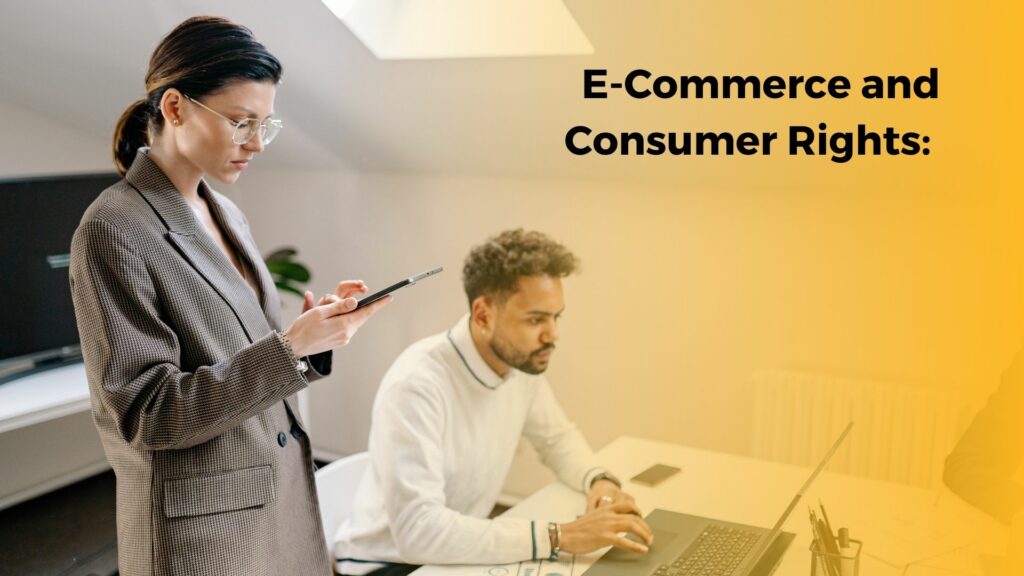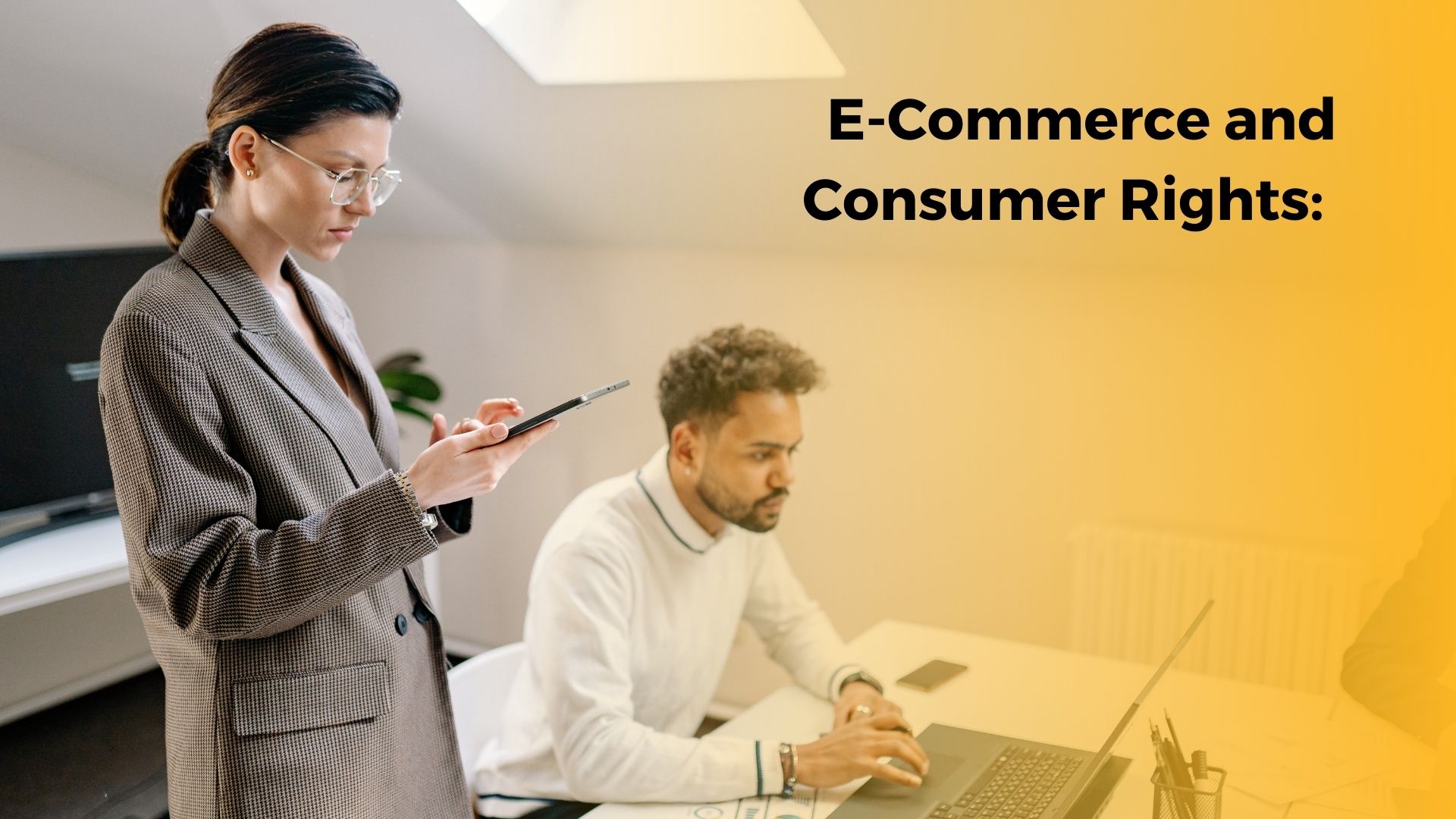 At one point in time, scaling up your business required heavy investment in infrastructure setup and recruitment. Thanks to the internet, things have changed for the better.
For instance, eCommerce allows you to get global exposure and acquire international markets at affordable costs and without any additional recruitment.
There are several ways in which eCommerce helps both buyers and sellers. As we are going to celebrate the world's consumer protection day towards the end of this month, it is an apt time to review the eCommerce ecosystem, its benefits, and challenges for consumers, and best practices to follow: 
Ecommerce: An apt digital solution that keeps sellers and buyers happy
Ecommerce has created tremendous value for sellers as well as shoppers. The former can sell their products across the world without any heavy investment while the latter can order their favourite brands right from the comforts of their homes. Besides, there's a whole wealth of information for shoppers to make informed decisions like a knowledge base, how-to posts, product comparisons, and reviews by real customers.  
Latest technologies help in optimizing products and services
With Sophisticated technologies like AI and big data, the sellers have revolutionized the commerce section. AI and big data give sellers a sneak peek into upcoming trends and changing preferences of their regular customers. It prepares them to optimize their products and marketing strategies to align better with changing market signals. It also improves the shopping experience for customers by offering them products/Services perfectly tailored to their needs. 
Mobile payments for smooth online checkout
Mobile payments have added a layer of convenience to the shopping experience. Customers are no longer left to choose between convenience and security. After adding their favorite items to the cart they can now choose to pay directly from their mobile wallet instead of sharing sensitive information online like payment card numbers or bank details. Mobile wallets instantly transfer the amount. Not only does it save time but also makes digital payments more secure. Mobile wallet is an apt payment option even for first-time e-shoppers who are concerned about their information being misused. 
Multiple platforms to expose bad actors
Just like the conventional shopping ecosystem, e-shopping isn't free from bad actors that cheat shoppers by selling low-quality products or poor after-sales services. However, unlike yesteryears the consumer today has many public platforms to safely expose such cases without landing in any trouble. They can send mail to the grievance officer and share their issues. If it doesn't respond or help they may even share their stores on social media, review sites, or consumer forums. Using the right hashtags, tags, and group sharing, the consumers can increase the impact of their posts and convey their voice to decision-makers and other people committed to protecting consumers' rights. 
New and tricky challenges for consumers
As we read eCommerce offers a wide range of benefits for both sellers and shoppers. However, talking only about benefits without mentioning the challenges would be like sharing half the story. No business is indeed free from threat actors and eCommerce is not an exception here. Some of the major challenges that affect consumer rights are:
Unethical data usage 
 One of the biggest challenges for shoppers is an unethical use of their data
 During a shopping session or when creating the account the consumers share key personal information- address, name, phone number, etc. Using these footprints companies can create optimized offers, personalized communications, or most relevant product recommendations. That said, many times this data leads to intrusive advertising, unsolicited calls from marketing executives, or unstoppable marketing emails that stuff your inbox.  
Due to increased competition in this space, many sellers have crossed the line of healthy marketing communication and stepped into the comfort zone of customers with intrusive advertising, unsolicited calls from marketing executives, or unstoppable marketing emails that stuff your inbox. 
Risk of hacking
Smart technology interconnects different devices like wearables, home appliances, smartwatches, and laptops. As users switch from one device to another it forms a unified data collection containing the information and real-time activity on each device.  
During digital shopping, this sensitive data gets stored online which can either be sold by businesses or stolen by hackers. In any case, it can result in invading privacy or stealing and misusing the digital identity of customers. 
Using demographic data for clever customer communication 
Demographic data capturing can also facilitate customer segregation based on their income group. It enables companies to sell products at higher prices to high-income shoppers. It also allows them to unethically market low-quality cheap products to lower-income groups by making fraudulent claims, overpromising, or offering last-minute discounts. It defeats the very spirit of marketing and healthy competition.
Selling consumers' data
There have been some cases of e-commerce businesses misusing this data by selling it to marketing companies who are desperate for sales. Besides, many other e-commerce brands are found to have holes including security fabric that invites hackers' attention and make it easy for threat actors to leak the data. Many threat actors target high-profile customers to steal their sensitive data and sell at enormous prices.
System reaches
Incidents of system breaches have multiplied and thus it has become more important than ever to protect your digital payment platforms and processes. Any negligence can lead to unauthorized personal data use or even fund withdrawal using stolen credentials. 
More vulnerable to scams
The digital activities of shoppers can be watched constantly by scammers through advanced technologies and it can eventually be used for phishing, spamming, and cyberattacks.
Low/zero barrier communication between mobile payment and site
To deliver a smooth and seamless experience the eCommerce brands offer low or even zero barrier communication/validation to intermediary third-party platforms that facilitate order payment. While it helps companies in customer acquisition and retention, the low barriers also expose customers to higher security risks. It is not uncommon for threat actors to masquerade as third-party intermediaries or misuse the security holes for siphoning away the hard-earned money of shoppers.
Promoting convenience over security
The structural architecture of many of these platforms is based on anonymity which makes it difficult to assess liability and find the real culprit. It also allows the threat or to masquerade as a neutral unbiased intermediary between two apps. 
Ads and sponsored material masked as native material
To ensure a better response from viewers, the advertisers often take the help of ad formats that easily merge with editorial material. Though commercially oriented this format, technically termed native advertising has an appeal of unbiased information to help readers make the right decisions.  
Influential marketing
Another more sophisticated version of this format is influencer marketing where the companies pay people with a large and loyal digital community to build trust among targeted audiences and influence their shopping decisions. The landscape is often hazy and separating commercial ad material and genuine information is very difficult- almost impossible at the first glance. What looks like unbiased reviews or detailed product information may be "brand-sponsored" ad material. This way the customers are subconsciously influenced and enticed to act as per the sponsors' wishes. 
How to safeguard consumers' rights in the internet era? 
We read about the different ways consumers' rights can be affected in the digital arena. However, some steps can be taken to minimize the risks: 
Stringent rules with comprehensible language
There should be more stringent standards and restrictions for using personal data to promote data privacy. The majority of visitors choose not to read the detailed privacy guidelines or terms and conditions due to lengthy format, technical terms, and hard-to-understand sentences.  
It can be used as another gimmick by corporations to technically avoid any legal trouble without compromising with their commercial vested interests. So, along with building clear answerability, it is equally important to present such guidelines in an uncomplicated, non-jargon language. Sometimes, technical terminology and specific sentence structure are required for ascertaining the scope of a specific clause. So, one practical way is to add a summary text at the end for a layman's perusal which can quickly be read and easily understood.
Publicly exposing the bad actors
To defend customers' rights the regulatory organizations and consumer associations can monitor, review, and advise on corporate privacy guidelines and their real-life implications. It will ensure ethical use of private data and promote healthy culture in digital commerce industries. 
 Instead of keeping the information restricted to the closed fraternity of journalists, regulatory bodies, and customer welfare boards, it should be shared in public to protect customers from unethical businesses. Along with discouraging businesses from adopting such methods, it will also compel the current "offenders" to stop these manipulative ad/marketing strategies.
Thorough reviewing of digital marketing agencies
In some instances, ethical eCommerce companies may unknowingly be a part of this nexus. Many e-commerce brands outsource their advertising management to third-party agencies and the latter takes the support of engineering methods to deliver better results in a short time and achieve their income goals. Such e-commerce organizations need to incorporate specific clauses or terms and conditions in their partnership agreement documents to fully forbid unethical manipulation of the customers' decisions or using tactics that come under privacy infringement. 
Disclosure of sponsored content
At the same time, appropriate rules should be in place to ensure that such information is easily visible and comprehensible to the readers. The objective is to allow visitors to know that a specific post/review is sponsored, before reading it. To achieve this, such content should have clear labels at the starting along with a disclosure. 
It should be the prerogative of shoppers to allow or deny the use of their data for personalization. They should also have better control over determining the scope of personalization and filtering out the data that they wish to keep private.
Conclusion
Recent progress in technology has made it easier than ever to start your business online at a fraction of the cost.  It has made buying and selling easier. However, the threat actors have devised many ways to steal and misuse sensitive information like payment cards. Besides, there are other ways that affect consumer rights. For instance, selling the data to marketing companies or using the data to manipulate customers' choices for achieving commercial benefits. The best way to stay safe from such instances is to stay alerted and exercise extreme caution while shopping online. In this post we exposed some of the ways in which unscrupulous online businesses may hurt customers. The readers are advised to take appropriate preventive action to stay protected.