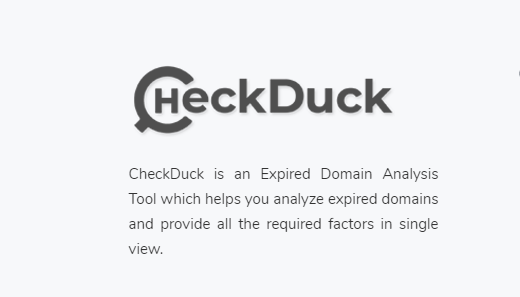 Expired Domain Analysis Tool -> "CheckDuck"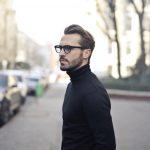 By Ryan Bradman
Free Welcome Credits Inside!!
Coupon Code – FREE25CREDITS_APCK
What do we mean by Expired Domain Analysis?
Answer: Manually checking an expired domain for its authenticity & value takes hell lot of time & effort. So, to overcome this problem!!
We are proudly announcing the "CheckDuck – Expired Domain Analysis Tool."

Why Do You Need CheckDuck?
Here's our answer:
-> Clean Score (CheckDuck's Own Metric, Measured By Processing Domain Through 100's of Filters By Our Powerful AI)
-> Link Score & Domain Score (Processed Through our Powerful AI)
-> 301 Redirect Found
-> Domain Age & Domain Drop Count
-> Wayback Screenshot History & Viewer (Through easy to navigate layout)
-> Wayback Outbound Domains, Suggested Language, Suggested HTTP/HTTPS Protocol & WWW/NON-WWW Version (All Processed Through Our Powerful AI)
-> Domain Availability & Domain Indexing Status (Domain Registration Status & Current Search Engine Indexing)
-> Domain Data Like Referring Domains, Backlinks(DoFollow – NoFollow Ratio), Top Pages & Top Anchor Text
Yes, you read it right!! You get all of this data under one dashboard within a short period in just two simple steps.
So, What are you waiting for?
Hurry up, Go to https://www.checkduck.com and register now and as a part of the welcome offer you get free 25 domain search credits (No Credit Card Required) to test our powerful tool and reduce your workload + time which you were investing on analyzing expired domains from multiple platforms and spend that time in hunting more mouth-watering expired domains 😛