Fresh Domain vs Expired Domain: Which One to Use for Affiliate Marketing?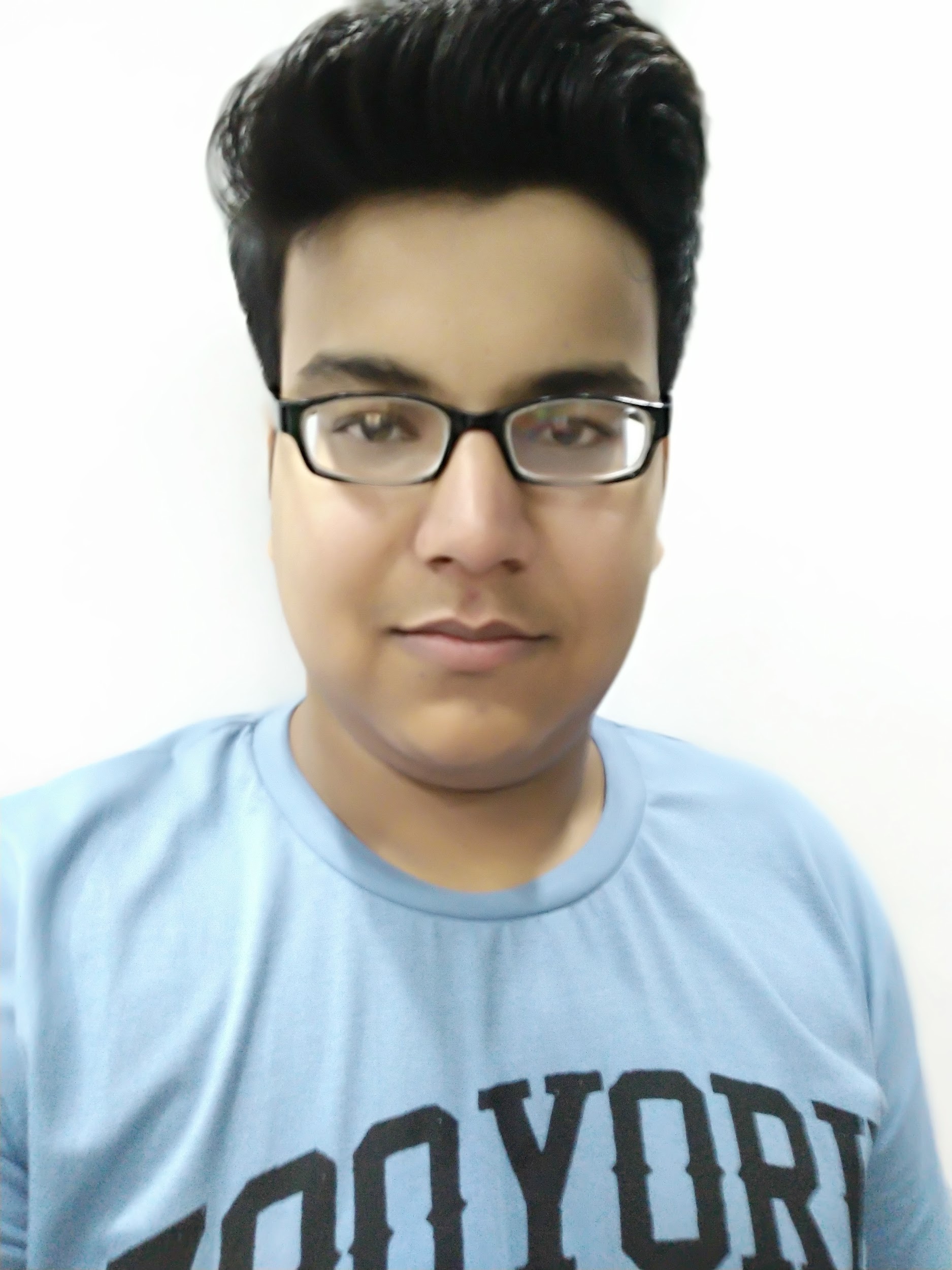 By Sumit Bansal
With a global industry worth over 12 billion dollars, affiliate marketing, without doubt, is the most exploited money-making practice online [*]
Why not if statistics show that 81% of brands are willing to give you nice commissions for every sale you bring in.
Unfortunately, doing it is a lot easier said than done.
In fact, only 3.2% of affiliate marketers earn over $150,000 a year with nearly half of them making less than $20,000 annually [*]
And so far, the leading traffic source is search engine optimization (SEO). This has been for a while now [*]
But SEO affiliate marketing is harder than ever.
It's 2019, and you won't be competing against part-time affiliate marketers anymore. It's an uphill battle against giant companies with a solid team of highly skilled people.
Take these sites, for example:



Did you see that?
That's why when penetrating a very competitive and highly profitable market, even the simplest thing as choosing a domain is a matter of concern lately.
Should you go with a brand new domain or an expired domain? Let's find out!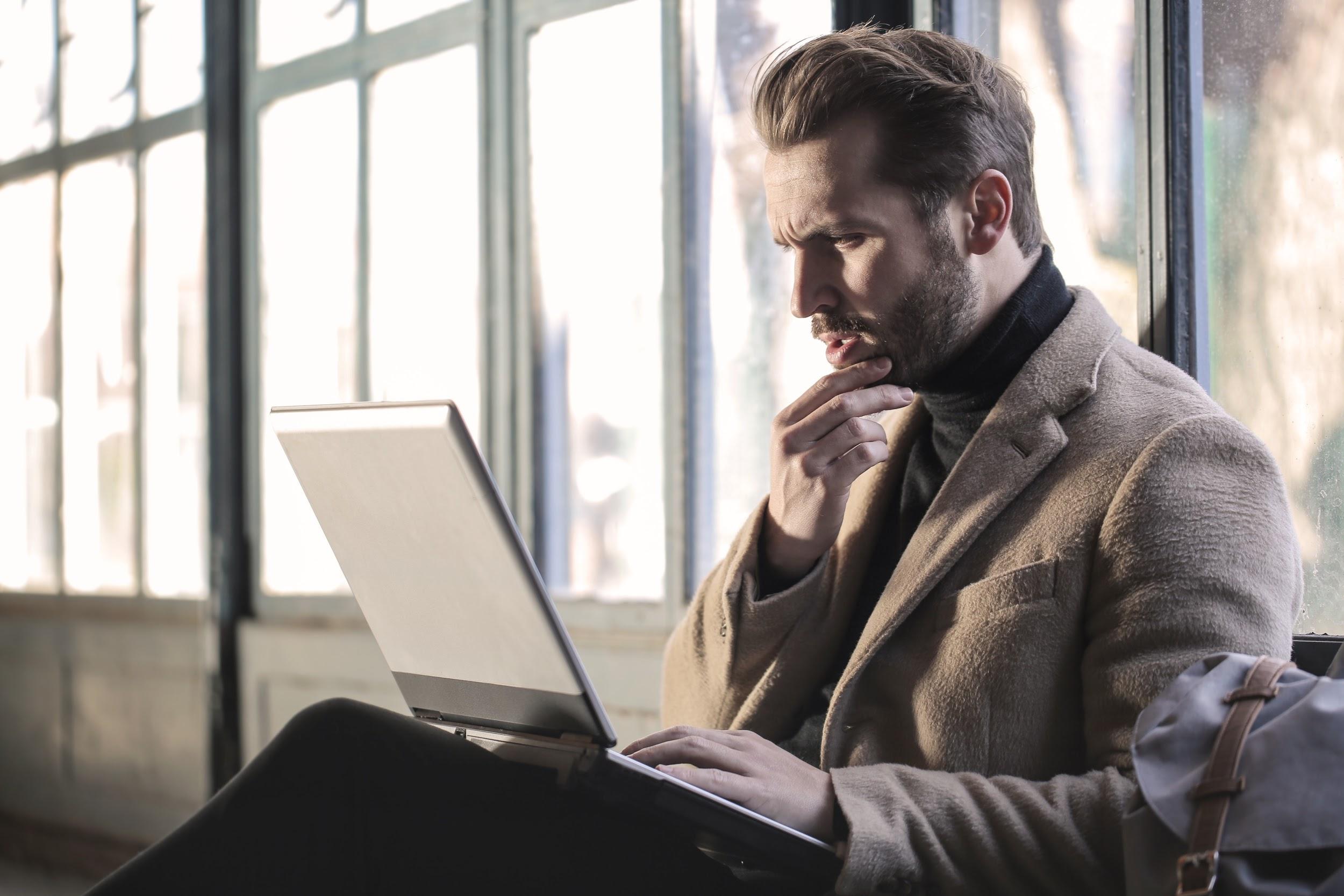 Overview
Choosing a domain is quite the same as choosing to own a modern car or a classic car.
A modern car is better in just about every way. It's faster, cleaner, safer, more economical, and more comfortable.
But despite all this, undeniably, the classic car still thrives these days and beyond. Why?
Because it's competing on an entirely different level – not about the efficiency and speed but more about the experience, style, craftsmanship, exclusivity and its story.
This is an investment by the way. The older it gets, the more it costs!
Just last year, an iconic 1963 Ferrari 250 GTO sells for a record $70 million, CNN says.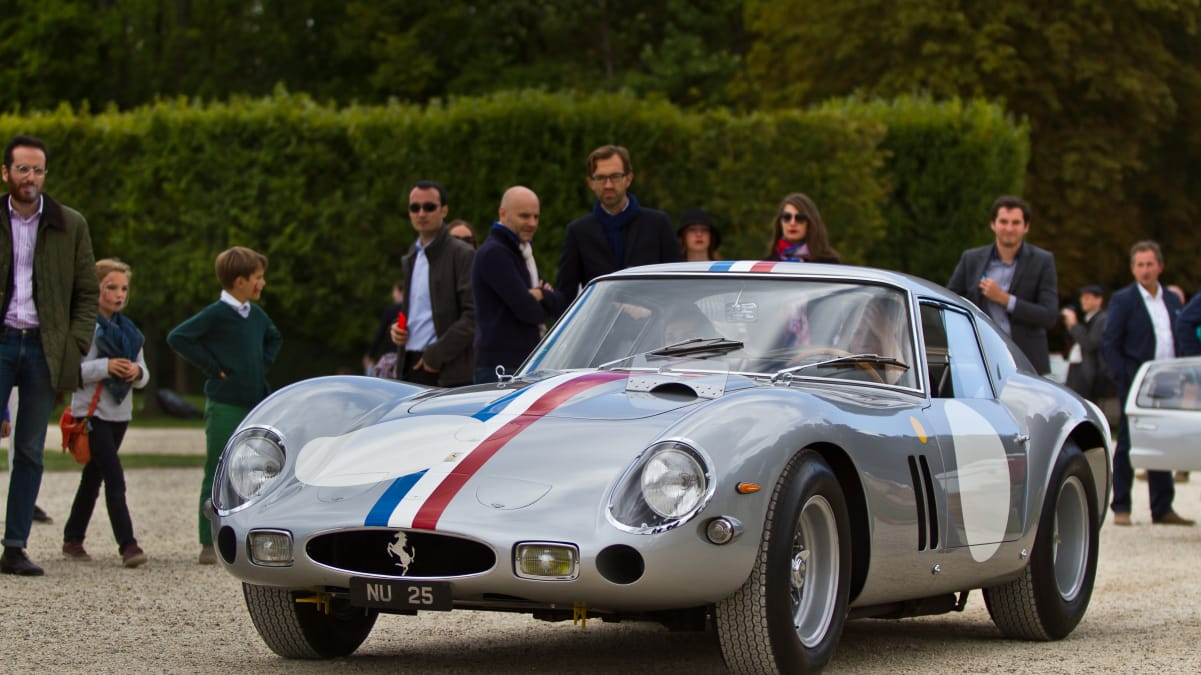 (Credit: Raphael Dauvergne)
"Chances are you've never heard of David MacNeil, but the WeatherTech founder and CEO have just joined one of the most exclusive clubs on Earth after paying a reported $70 million for a Tour de France-winning 1963 Ferrari 250 GTO. The vehicle, with the chassis number 4153 GT, is believed to be the most expensive car in the world."
Well, this is pretty much the same with choosing a domain, I must say.
Just like a modern car, a fresh domain favors any of your preferences. You can choose a catchy name that suits your taste and resonates well to your target market.
This is exactly the reason why most aspiring affiliate marketers thought a fresh domain is just better in every way.
But little did they know, premium expired domain is undeniably thriving in the affiliate space.
If you try to analyze a lucrative niche, you'll see young affiliate sites built from expired domains ranking on top.
Because just like a classic car, it is competing on a completely different level. It's not about getting the name that fits one's taste but more about the incomparable authority, age, and SEO value it carries.
For sophisticated and experienced affiliate marketers, it's definitely an investment.
Take a look at these few examples.
(1)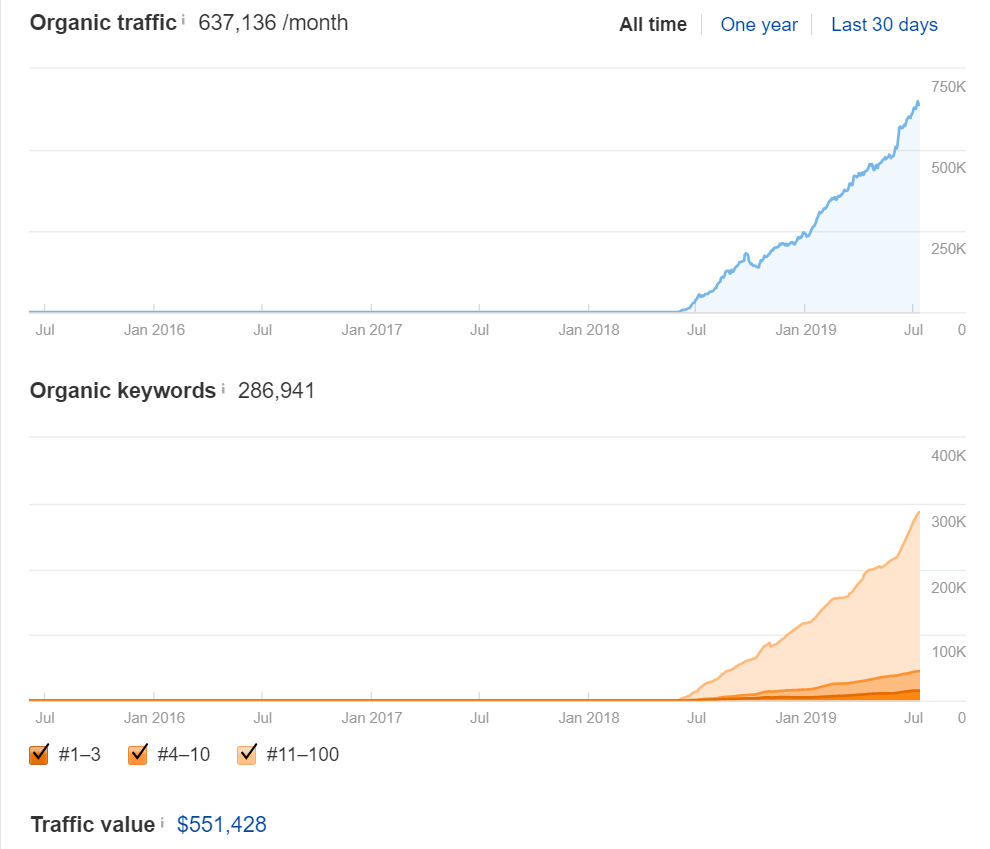 (2)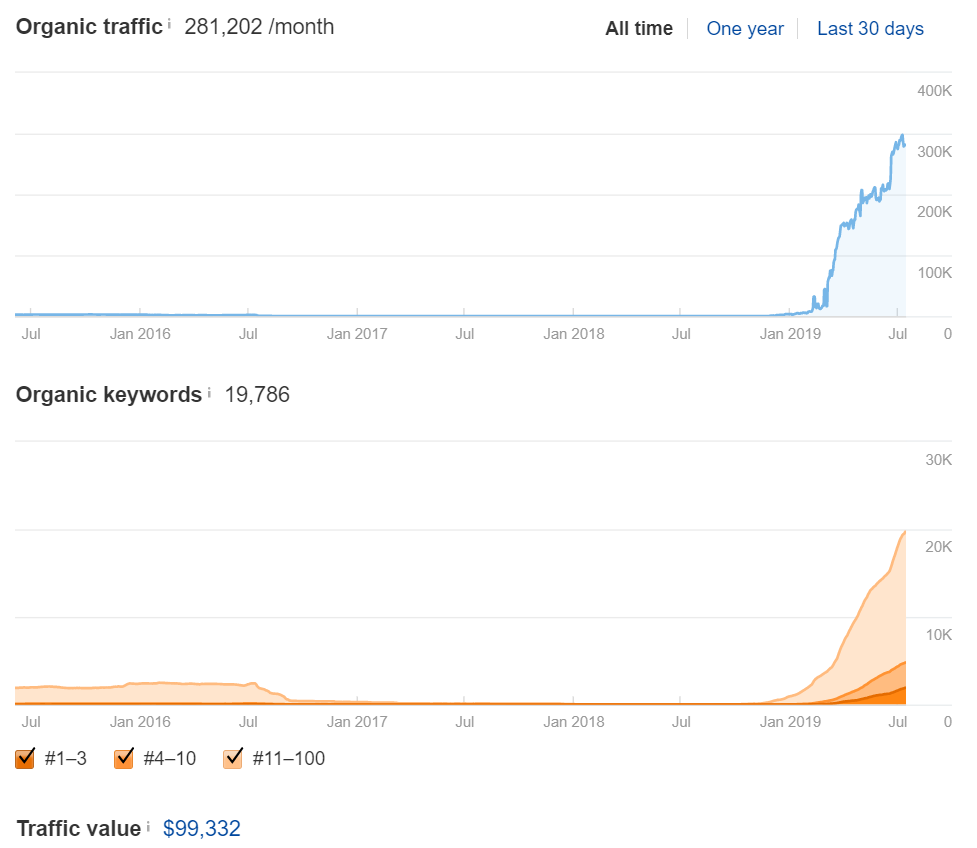 (3)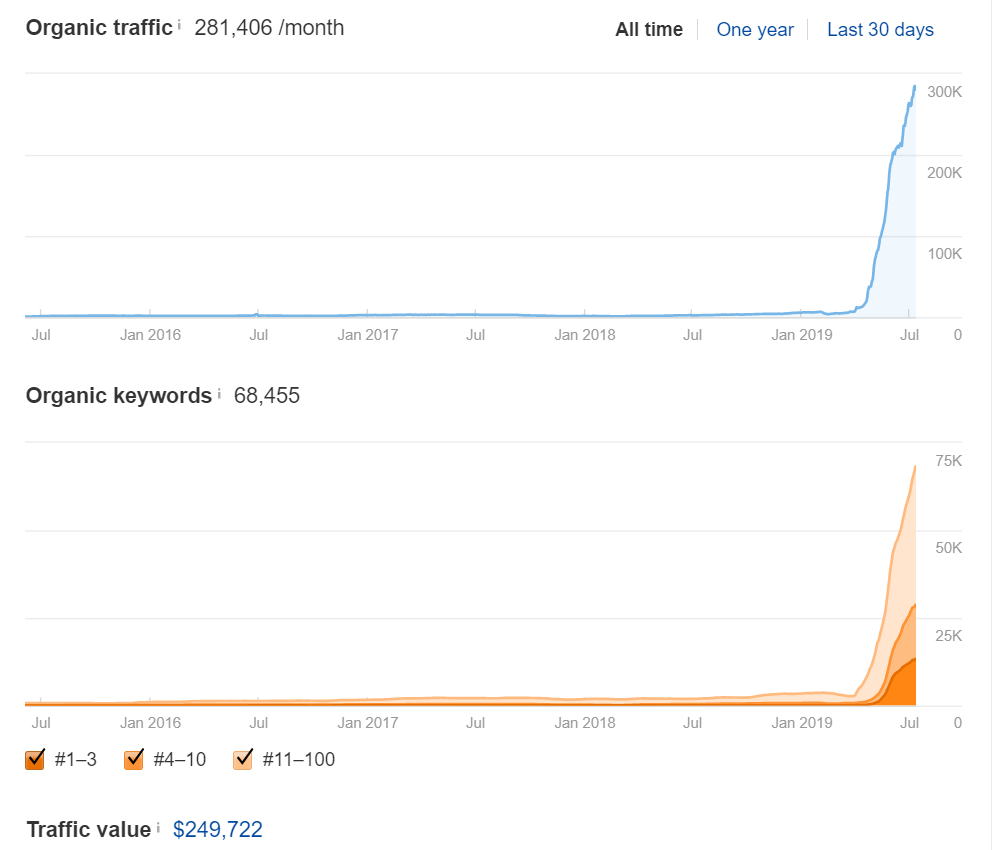 Crazy numbers, isn't it?
But what's even crazier is the fact that these domains were able to penetrate even the extremely competitive and profitable niches in a shorter period.
How? More on that later 😉
Let me first give you the reality of what to expect when you enter the overly crowded space of affiliate marketing.
The Challenge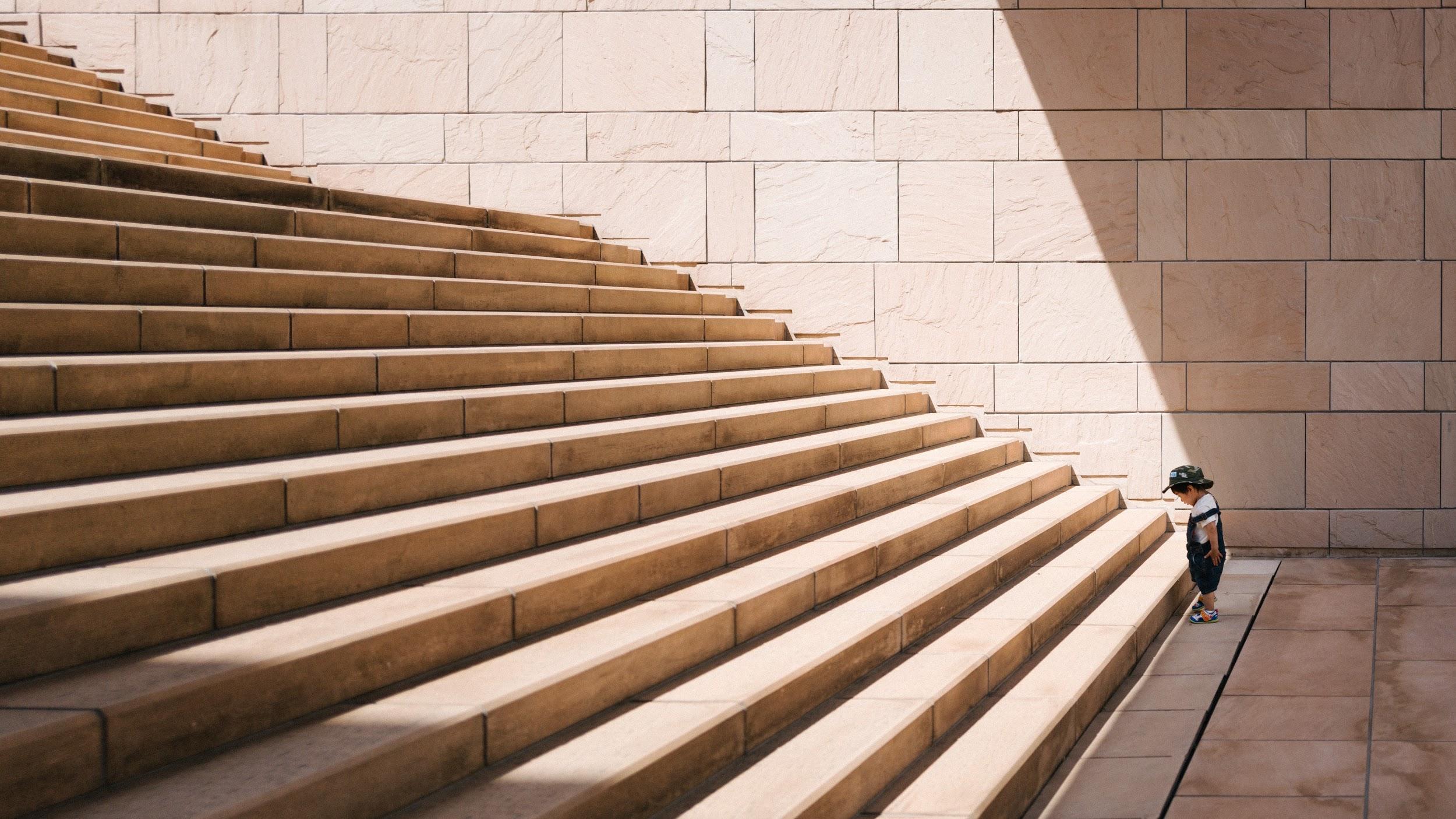 Deciding to try affiliate marketing is a bold thing to do.
What more if one aim to go in a competitive industry like loans, insurance, pharma, CBD, casino, adult, dating, weight loss, and more.
Don't ask why. Those industries are well worth over billions of dollars and those ranking on top are banking up to 7 figures in monthly revenue.
Obviously, one needs a huge amount of time and money investment to compete on the #1 position.
But even if there's a seemingly a monopoly in any of this industry, a lot of aspirants think it's worth pursuing a reason – demands!
Simply put, those are evergreen industries that will never run out of demands, even in the middle of a financial crisis. That's why getting a fair share of search traffic (even if they're not ranking on the top position) will give them plenty of money.
Now, the question lies in how one can get a fair share of search traffic to begin with?
Ranking an Affiliate Site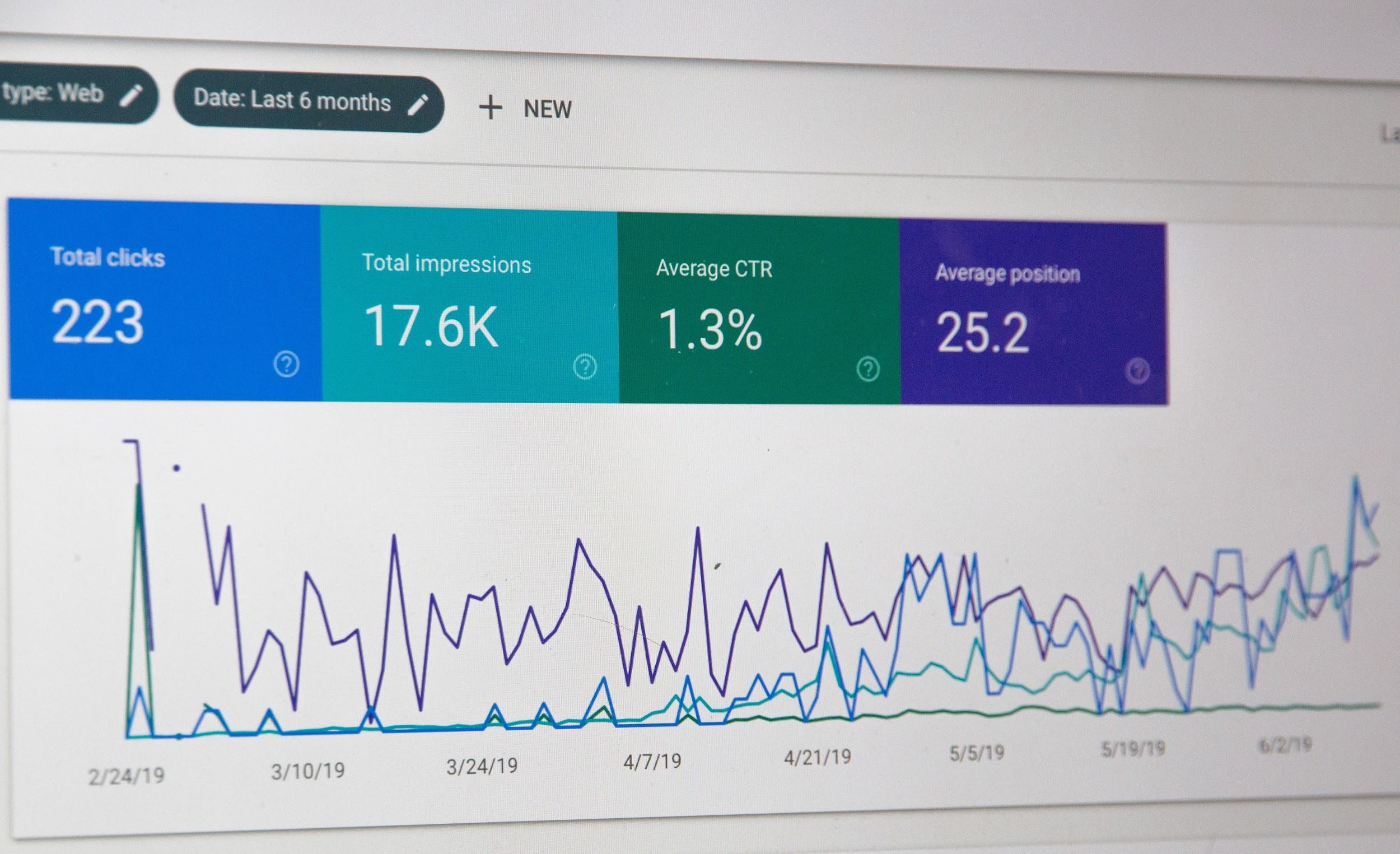 In terms of ranking, you need to do extensive research and due diligence first before dipping your toes into any niche you want.
This will help in setting up the proper mindset and expectation right in the beginning. Then plan the design and content of the site strategically.
Don't just build a site and pray it will rank. Audit your would-be competition to look for opportunities. Don't waste your time reinventing the wheel when you can spy on your competitors who are ranking for a reason.
With this strategy, you'll position yourself well. But in the beginning, simply designing the site better and writing good content is not going to cut it because of the Google Sandbox.
Nick from Ahrefs, covered this topic here (Google Sandbox: Does Google Really Hate New Websites?)
"The Google Sandbox refers to an alleged filter that prevents new websites from ranking in Google's top results. Think of it like a probation period—even if you do everything right, your site won't get decent rankings until it comes to an end."
So how do you solve this?
The rampant solution available and what most affiliate marketers do is to acquire links from high authority sites to get out of the sandbox period fast because along with content and RankBrain, backlinks are one of Google's top 3 search ranking factors [*]
That means your site won't get decent rankings until you get a decent quality of backlinks.
While on the period of the sandbox, here's what you can do:
Publish high-quality content regularly
Improve your user experience (UX) consistently (bounce rate, time on page, mobile experience, etc.) and
Grow your backlinks consistently
There you have it.
Now let's compare the fresh domain vs expired domain in terms of their ranking capability. Which one suits best for you?
Fresh Domain & Expired Domain Compared
I already discussed the overview of how one can rank an affiliate site successfully.
But choosing a domain makes the biggest difference.
Fresh Domain
When you choose a fresh domain, you will have to do everything all at once before getting out of the sandbox period.
It's especially challenging since you will begin from scratch here and would take a bit of effort.
Others invest in whitehat link-building services to get their site out of the sandbox period, which can go from four months up to a year of wait time.
And honestly, the only way you could somehow rank is to go on a narrowly focused niche site and build your content around it.
Why? That's because finding a good keyword with easy to moderate level of keyword difficulty and solid search volume is only possible here.
By doing it, you can build high relevance within your site topic and rank along with other higher authority sites even if you have fewer links than them.
I said fewer links because no matter what your strategy is if you don't build links, there's no way you can get a decent amount of traffic.
The downside, since you will be focusing on a micro-niche site (just one type of product only), there is a minimal room for your site to grow and scale exponentially.
Takeaway: Fresh domain won't win you any race. But if you really want to build a brand on your chosen name, more than getting a faster ROI then go for a fresh domain. After all, it's your choice that matters most here.
That's it.
Now, if you want a better way to rank and bank the faster way, read on.
Expired Domain
So we talked about how to rank an affiliate site in a nutshell and what you can expect from a fresh domain.
In a perfect world of SEO, that's all you need to do.
But it isn't always that simple these days. With niche saturation to almost every profitable industry, sometimes you need a jump start.
You just need an expired domain.
Let me first explain the concept.
An expired domain is simply a website that the previous owner didn't register for some reasons.
To help you understand more about its value, think of the classic car example.
When Ferrari produced the 250 GTO car from 1962 to 1964, there are only 36 cars manufactured with buyers personally approved by Enzo Ferrari.
During the 1963 Tour de France road race, 250 GTO won the 1st place with Jean Guichet behind the wheel, making it extremely desirable.
It continuously gained popularity and exclusivity throughout the years.
In 2004, it was placed 8th on a list of Top Sports Cars of the 1960s and it was nominated as the top sports car of all time [*]
And now, this Ferrari 250 GTO further cements its reputation as the king of the auction block for holding the most expensive car in the world, which is going to get even more expensive and exclusive.
Just like David MacNeil's investment on a Ferrari 250, GTO, experienced affiliate marketers invest in a premium expired domain to take advantage of its existing authority.
The previous owner of the expired domain managed to build its good reputation making it recognized by other authority websites.
Obviously, it will rank better on Google because of its SEO value you can't really find on a fresh domain:
Authority Backlinks
Relevant Contents
Age Factor
As mentioned, backlinks and content are still the #1 ranking factor for Google.
While Google's Matt Cutt says,
"The difference between a domain that's six months old versus one-year-old is really not that big at all." [*]
Still, Google uses domain age as a ranking factor so getting an older domain is much better than the fresh domain.
But out of all these factors backlinks, are the backbone that holds them all together.
If you're looking to get a head start and want to hit the ground running, an expired domain is your way to go.
Today, much of the SEO-related work is mostly about building great links.
To have a hundred links from authority sites pointing to your affiliate site when you're just beginning can surely give you a major head start.
So the more work that has been done for you on this link-building task, the better.
Just take a look at the usual referring domains of high authority sites: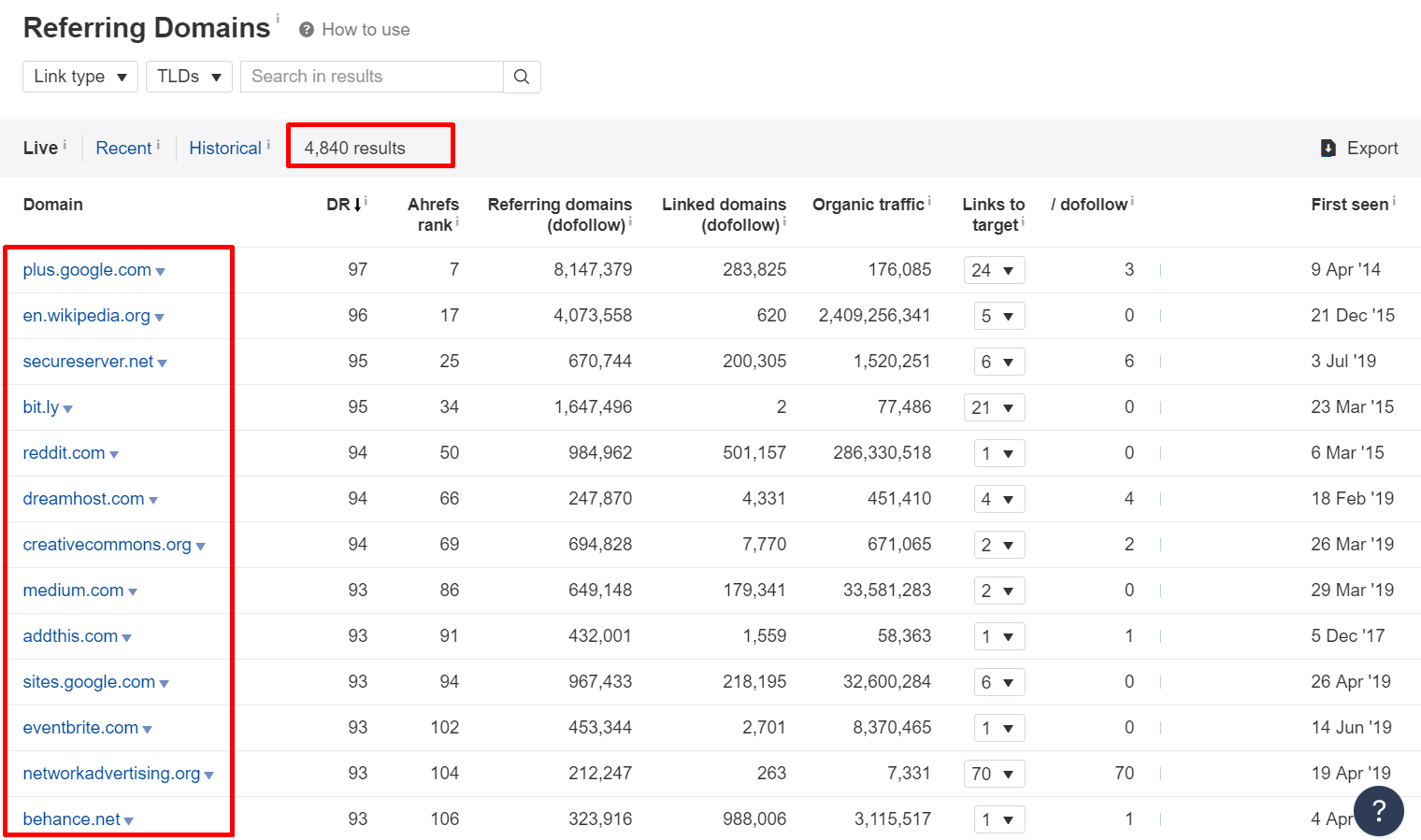 Do you think you can get a fair share of its market traffic if you don't build links at all?
And imagine the time and money you can save if you simply start with a domain with existing authority backlinks.
That's gold!
Because, while quantity doesn't automatically render into quality, admit it. You just can't avoid paying for links to outrank an authority website with hundreds if not thousands of referring domains.
So definitely, building your next niche site on an established expired domain with high-quality backlinks is the newest name of the game.
Aside from its rock-solid backlink profile, an expired domain just perfectly fits in for its brandable name and topical relevancy you can maintain.
Now tell me.
Do you think starting an affiliate site with backlinks coming from authority websites won't help boost your ranking?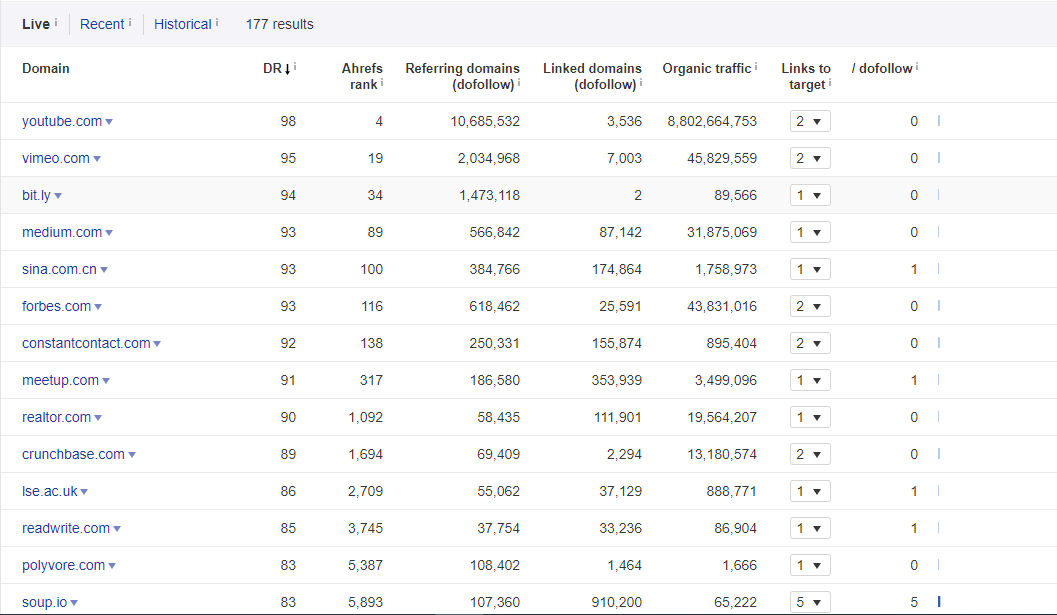 (Backlink profile of a premium expired domain)
Sure it will! As using it means…
Lesser dwell time on the "sandbox period" or none at all in extremely rare cases
Chances to rank for commercial "money" keywords even without link building effort done yet
Quicker results and faster ROI in the most profitable and evergreen niches in the market
Actually, building an affiliate site from the expired domain is a strategy I call as The Rebirth Technique. The same strategy most experienced affiliate marketers and my clients are using to get satisfying results in a very competitive market.
Just take a look once more at what it can do.



Now if you're curious how to use this strategy that gets them traffic fast even in the most competitive niches, here's a case study of my client's strategy.
There he shared how he makes $7,000/month earning $40k ROI so far in less than a year. You will love it for sure.
Just take note, finding the right expired domain to use is like collecting a classic car, it's rare to find. It might cost you money, but just like a classic car, it appreciates. The older it gets, the more Google appreciates its value.
So once you have gotten yourself a gem of a domain, lucky you! Welcome to the club.
Takeaway: Fresh domain and expired domain has the same sets of steps to rank on the top position. The only difference is by using an expired domain, you will already be way ahead than most of your young site competitors because of its existing SEO value. It just fits perfectly to those people who hate sandbox.
4 Key Takeaways
Building an affiliate site takes a lot of courage and hard work.
The struggle of deciding what niche to choose and putting up your site live doesn't even equate to the real struggle of making it rank from nowhere else.
Heck, even the simplest thing of choosing the right domain to use matters the most lately.
But with these key learnings in mind, you'll find your starting point.
To go on a very competitive niche is a bold thing to do but all worth the effort because there is demand. Just to get a fair share of each traffic means plenty of money.
To get out of the sandbox period, one needs to publish great content regularly, improve UX fairly, and grow backlinks consistently.
To penetrate the most competitive and highly profitable niches, one needs to match (in some way) the referring domains of those sites ranking on top.
Use fresh domain if you want to build a brand on your chosen name. Use Expired domain if you're going to set aside tedious link building tasks while you're starting so you can focus entirely on your content strategy for the first 3-6 months.
Your Turn
I already set up the right expectations on choosing between fresh domain and expired domain. Now it's your turn to decide based on your gut feeling.
I won't dictate nor force you to use fresh or expired domain even if you twist my arm and hang me upside down (pun intended).
I hope this helps 🙂