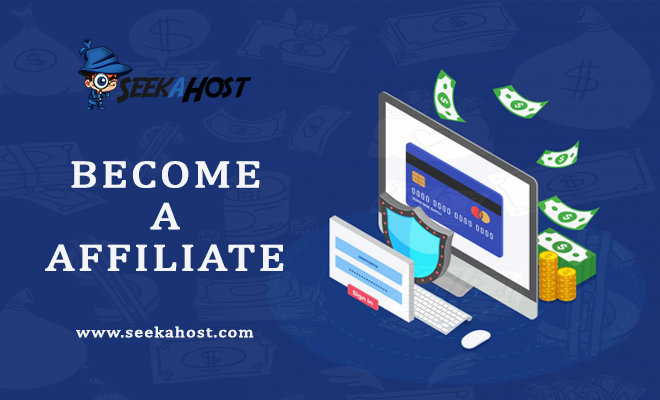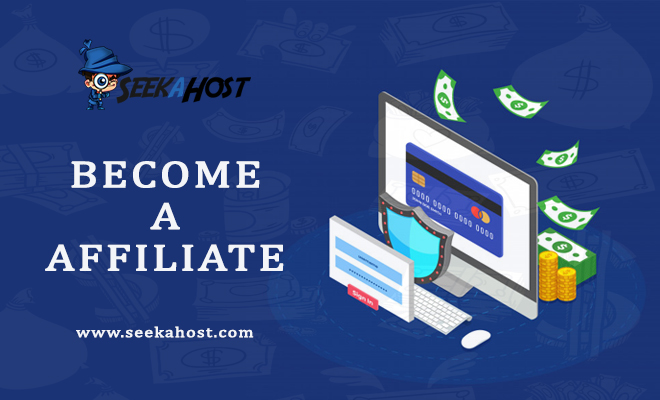 How to become an Affiliate in SeekAHost and Get Benefits?
Are you thinking of affiliate marketing?
It's a fantastic way to earn online even on the side without a degree being required. In future, the online marketplace is predicted to grow better than any other platforms. This means online marketplace will offer a great opportunity for all internet users. It will become increasingly competitive every day. With this being said, SeekaHost provides opportunity with Affiliate scheme for anyone to join and earn. If you want be part of affiliate scheme, you must be a registered user in SeekaHost.
(If you're not a registered user, check on how to register an account in SeekaHost?)
How to use Affiliate in SeekaHost Platform?
Step 1: Login with your SeekaHost Registered Email ID and Password through client area.
Step 2: Click on the "Affiliates" menu in your client area
Step 3: Click on "Activate Affiliate Account" to activate your account.
Step 4: Once done, You will get a unique referral link to share.
Step 5: If anyone purchases the hosting using your referral link, you will get an affiliate bonus.
Commissions Pending Maturation – Amount in maturation before it's available to withdraw.
Available Commissions Balance – Total bonus available to withdraw now. ($50 will be added once you have registered as an affiliate)
Total Amount Withdrawn – Total amount you have withdrawn so far.
Step 6: "Your Referrals" section will show who has purchased with your referral link.
 Step 7: If your withdrawal amount has reached $100, you will be able to transfer it to your bank account.