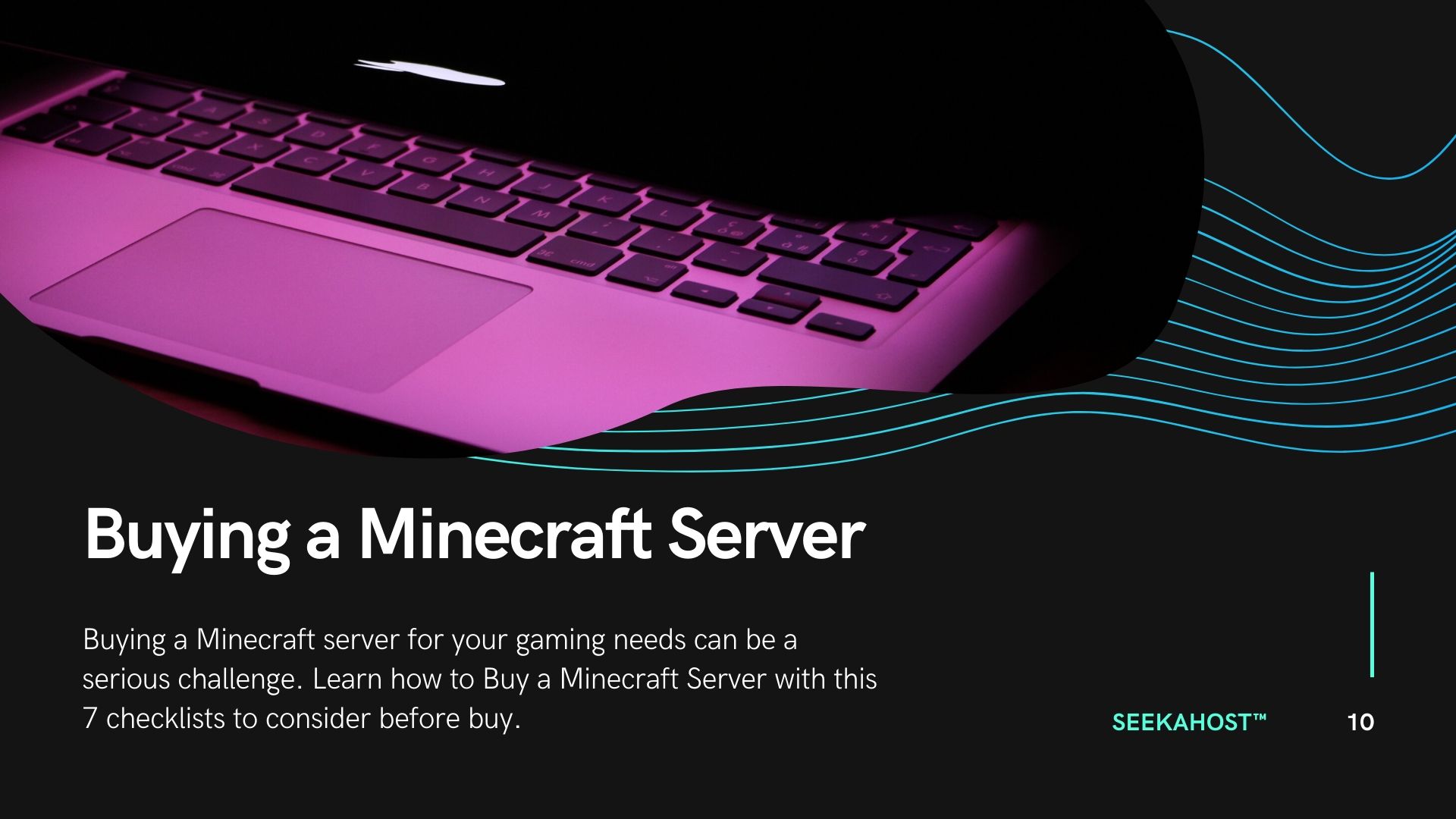 How to Buy a Minecraft Server: 7 Checklists to Consider when Buying A Server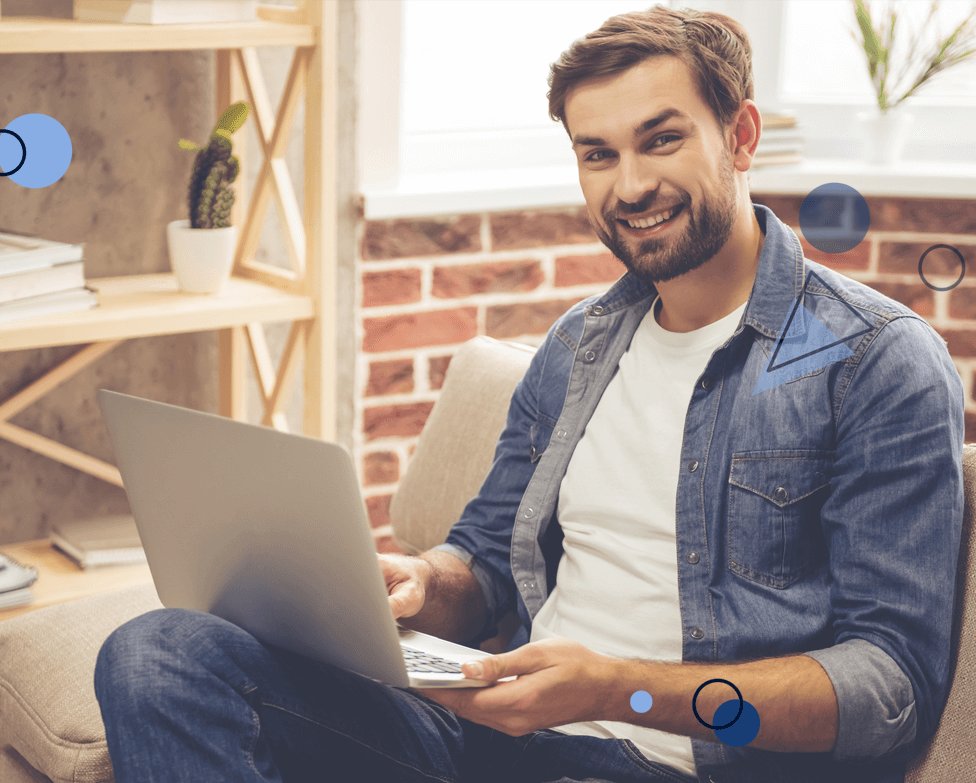 By John
Choosing to buy a Minecraft server for your gaming needs can be a serious challenge, especially if you're not sure on how to get started!
If you looking to know how much it costs to buy a Minecraft server and want to know what is the best server, this guide will explain to you the 7 checklists to consider when choosing a high-performance server.
Buying a Minecraft server: Why choose a high-performance server?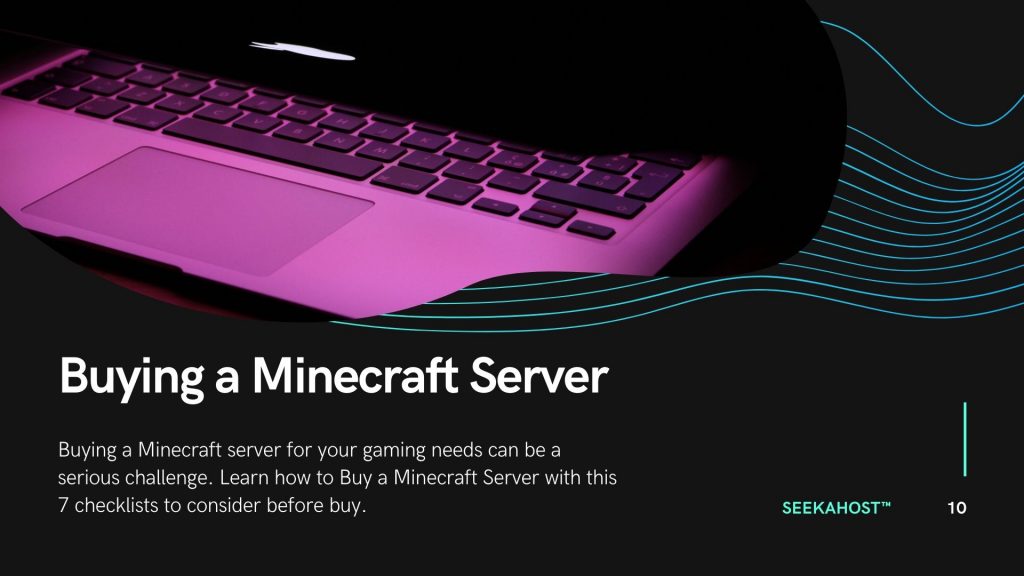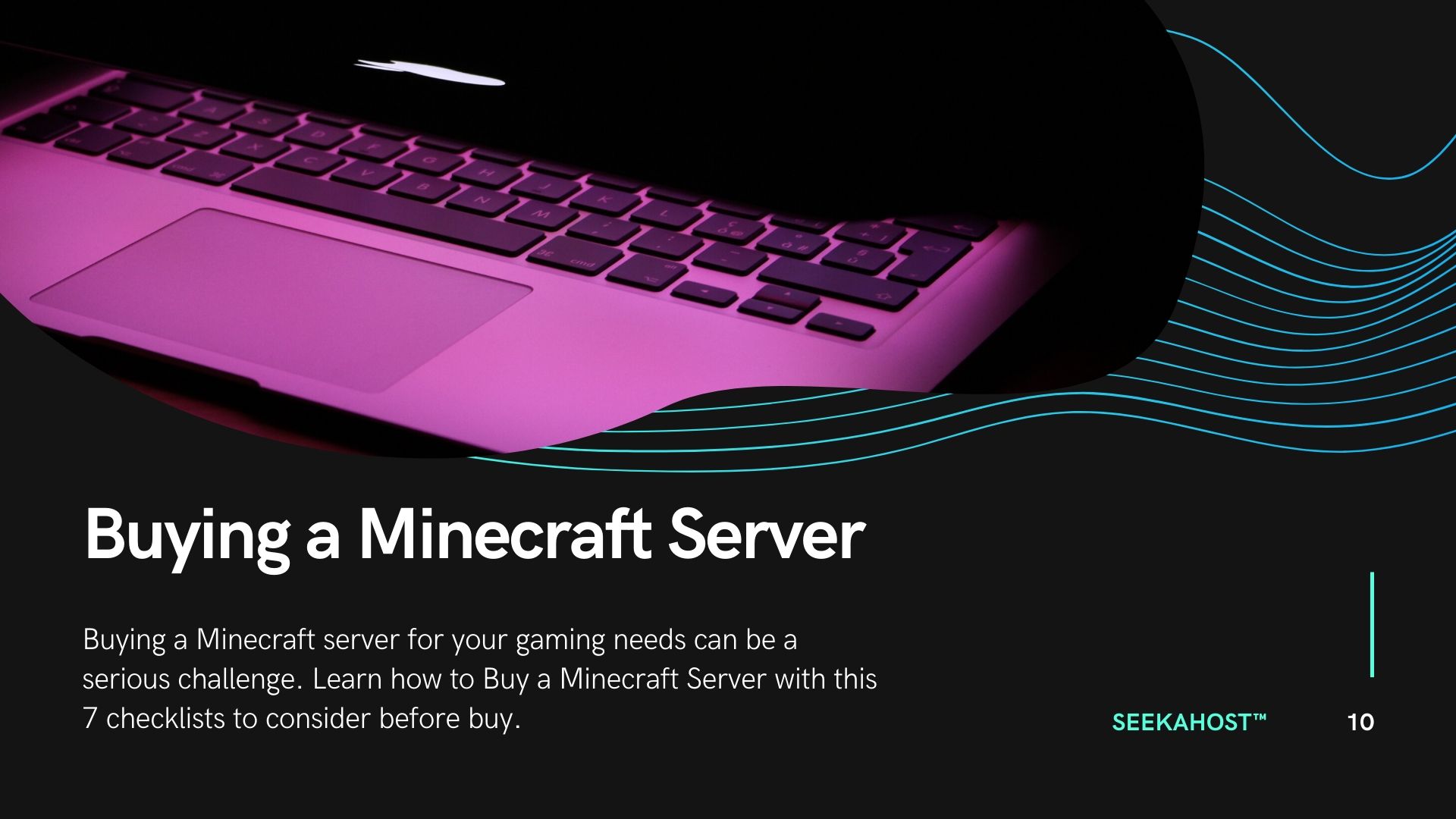 If you want to play Minecraft with your friends, there are basically some major features to look out for in a Minecraft server.
Here, we have made an expansive overview of the most common server types to help you decide what's best to buy, and what to avoid when buy a server.
You can read the guide on how to make a Minecraft server: A complete guide to setup a Minecraft server if you are new to setting up your own server at home.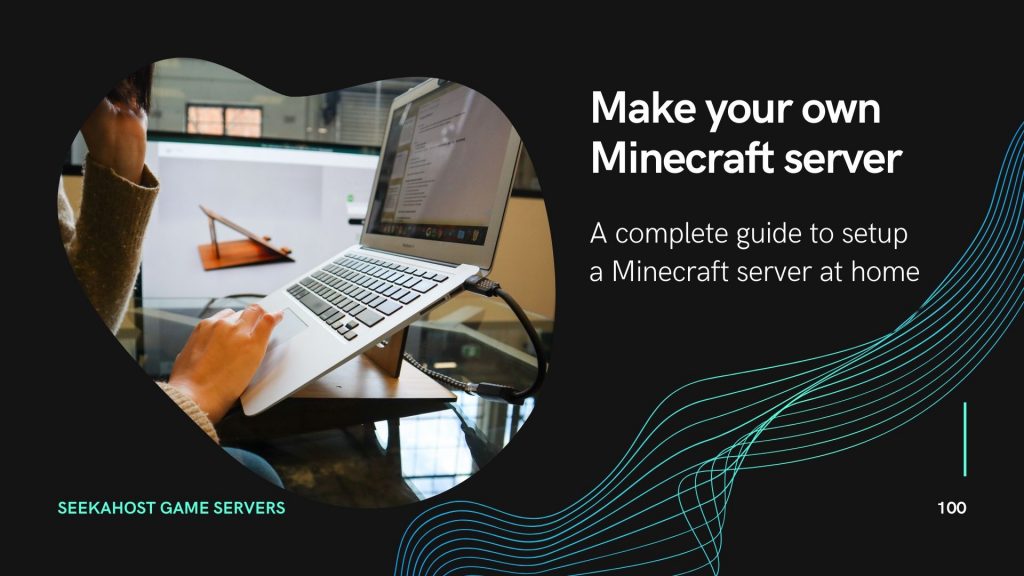 This article is intended to help you in making the right choice on a Minecraft server. And you're sure going to find something really enjoyable in the several options available. So, how do you get started?
You'll find out what makes the best servers that can be found thick, how to find the servers, and what is meant by all the jargon in the server descriptions.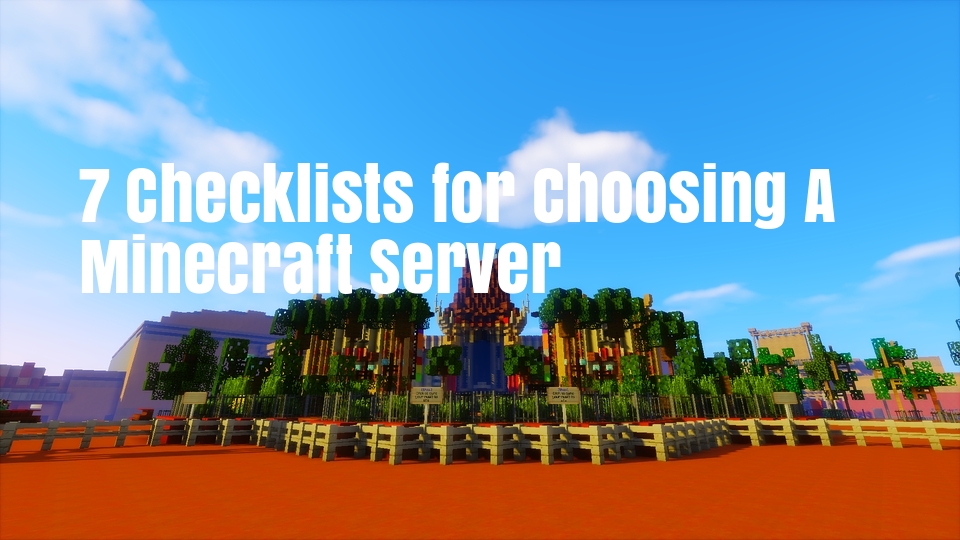 There are abundant of Minecraft servers, and it's pretty hard to spot the best with the myriads of servers available from around the world. Whether you're looking for free or premium Minecraft servers, the list here will surely keep you engaged with something quite pleasant.
But before we proceed, let's take a look at the available Minecraft Server Types!
What are the Minecraft Server Types?
Are your friends arguing between choosing Tekkit and Bukkit, or Vanilla? And you're probably trying to figure out what it all means? Well, worry no more, as we've compiled the most common server types to help you in deciding what's best.
Vanilla Minecraft: The unmodified game is what is known as Vanilla Minecraft as released by Mojang. It is the original and untouched version of Minecraft game. So, choosing vanilla Minecraft is best if you're just trying out Minecraft for the first time. All the players can easily log in to the server provided that they've got the right credentials and correct version. And the major pro is that it is easy to use and join, but it sometimes lacks the essential touch that makes a server fun.
Bukkit Minecraft: Bukkit Minecraft offers a more enhanced experience than Vanilla due to the availability of plugins. While the aim is to offer a more server-oriented experience for each player by giving the server owners ability to modify their servers. Bukkit developers are more focused on maintaining the performance and flexibility, with providing an easy-to-use platform. The pro includes the availability of Plugins, and the con, is that new contents are limited to the server-side.
Tekkit Minecraft: Tekkit is a combination of Bukkit with a modded Minecraft server. It is a mod pack that brings some of the best and latest mods together in an easy installation with additional plugin capabilities. All you need is to launch the server and everything else will simply fall into place. With Bukkit plugins supported, you can also install them as similar to Bukkit allowing you to enjoy the best of both worlds. The pro is that it offers a whole lot of new content, a plethora of Plugins.
FTB Minecraft: FTB, also known as Feed the Beast, brings new technology, new systems, and new blocks, as a mod overload server with sleek and easy-to-use launcher. FTB is more focused on mods of a technical theme such as BuildCraft, IndustrialCraft, and Red Power, combined with built-in compatibility patches. The pro includes the availability of new contents, switchable mod packs, and customizable mod pack.
Since you now know all the major server types, you can easily decide what to go for and how to find the right balance, but then you should consider the 7 Checklists below.
7 Checklists to Consider when Choosing A Minecraft Server
Choosing the right type of server is one challenge, and another is to know the server tags which should describe exactly what the server is all about.
1. Check for the Population
The number of players currently logged in can be seen next to the name of each server. If you're looking for a server to play minigames, you need to choose a server with at least 100 people on it.
But if you're looking for an intimate community, you'd prefer going for one with 50 or even fewer people online. Keep in mind that the maximum server population is always listed. If it's already filled, you'll see something like "250/250" so someone has to leave before you can join.
2. Look up the Grief Protection
The grief protection feature makes it pretty difficult for other players to destroy your items. It is preferred by most players outside PvP, and Survival servers usually mention it in the description if it is available.
3. Check the Technical information
The technical information is in the description of the server, or you can find it by looking at the tags used to organize the servers. If the information is not available, you can visit the server's official website or ask in the chart:
Mods: Check your favourite mod and try to find a server that allows its use. Most servers require you to install a mod before you can join.
Minecraft version: Most active servers are usually updated to the latest version, but if the version is not up to date, you can change your version with the "Edit Profile" button, visible on opening Minecraft.
On-time percentage: Shows how often a server is online, with the dailly percentage as 90%+. But just a few websites list this information.
Lag or Ping time: This is how fast or slow the server is. If the server forum has several recent posts complaining about lag, then just stay away.
4. Check for Special Game modes
Many servers are dedicated to minigames exclusively, and most of the largest servers have at least few that you can play. The server list websites use the tag system to list these available games.
If you're looking for a more in-depth experience, try the popular options of On Skyblock maps, whereby you spawn on a floating island with monsters and coupled with limited resources; you must complete the building challenges without dying.
Also, Prison maps, are usually on PvP servers, which places you in a guarded compound with very limited resources. If you survive in the world with powerful NPCs and other players, you will advance in rank and become more powerful.
5. Look out for Creative servers
If you want more of building things instead of mining or fighting, you should look out for infinite items, the ability to fly, and no combat. But unfortunately, most big servers that touts Creative mode allow only tiny building areas or charge some fee for it.
If this is how you enjoy playing, it is best for you to find a small but active server, and talk with the admins privately in chat, so that they can know you and trust you, then they can grant you Creative mode.
6. Check for Roleplay servers
Look out for a Roleplay server, if you enjoy telling a story with other players or acting in-character, as it's important to get along with the other players.
Try to explore the official website of the server to see if it offers the kind of world you'd like.
7. Watch out for these Warnings
Many servers do ask for donations or charge a fee for certain features. Don't try to give out your payment details until you're sure that the server is trustworthy. Always check on the server forum or search online to know if players are complaining about the server.
And note that breaking the server rules can result in a long-term suspension or permanent ban. So, try to be conversant with the server website to discover the rules.
Now you know the steps to buying so let's look at how much is it to buy a Minecraft server online.
Before buying you can play Minecraft online free on SeekaHost servers at demo.seekahost.co
Watch the video below to know how to play for free.
Once you have played on the SeekaHost servers you can see the performance get started with a free trial.

There are 6 best packages SeekaHost offers to get started and you can get you Minecraft servers from various locations like the US, UK, Canada, Singapore. The London dedicated server solutions are the highest demanding servers and you can check the 6 Best Minecraft Server Hosting 2020.

Conclusion
Minecraft Game can be huge fun and if you would prefer to play with only your friends and have a good PC and internet connection, it is best to host your own server.
So if you are looking for how to buy a Minecraft server no deal, then SeekaHost offer support for all the server types, and also have optimized software and top quality hardware to deliver high performing Minecraft server hosting plans with countless mods. And you can easily switch from one server type to another, all at an affordable price. So nothing stops you from getting your Minecraft server up and running today!