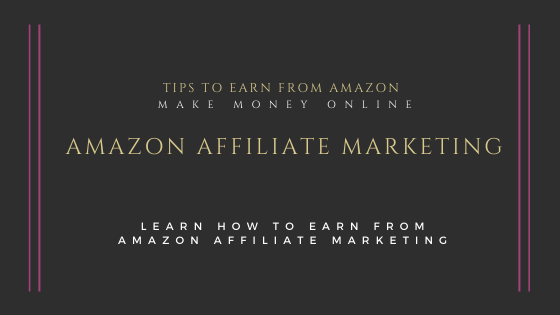 How to earn from Amazon Affiliate marketing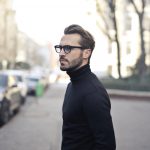 By Ryan Bradman
Affiliate marketing is a handy source of passive income, and everyone today wants to venture into it. One of the easiest ways to earn in affiliate marketing is through the Amazon affiliate program.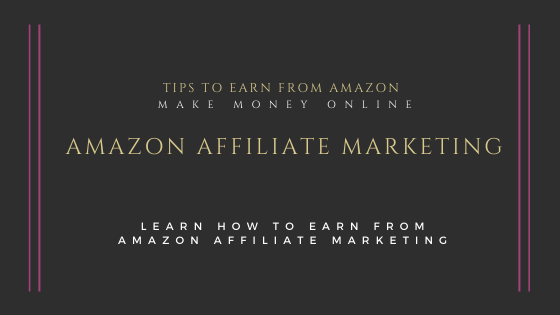 Amazon is one of the biggest marketplaces in the world, and almost everyone wants to sell their products there. Amazon has built a reputable and trustworthy name for itself and reported record profits in 2018 of $10.1 billion in net income. This and many other factors make Amazon an attractive business partner.
What is the Amazon affiliate program all about?
It is a free affiliate marketing program for website owners to be Amazon associates. They get to promote products from Amazon and earn referral fees. There is something you should keep in mind about affiliate marketing: the results can sometimes be slow in the beginning. But when it picks up, you get to earn decent recurring revenue. So many bloggers have given up because it takes time to see results, but in affiliate marketing, effective marketing is vital.
Why the Amazon affiliate program?
Millions of people visit it regularly, and it is a trusted brand.
You do not need any metrics to be accepted into the Amazon affiliate program.
There are tons of products you can sell.
They have a sound tracking system so you can find out which products are getting more clicks.
Amazon has excellent customer service.
Amazon affiliate marketing is an excellent way to earn money from readers who visit your website, by enticingly weaving in links to products that can be bought from Amazon. You get to have a commission ranging from 1-10% on any products your readers purchase after coming to your site. Even in a case where you direct a user, and they don't buy the particular product you recommended, but purchase something else, you still get a commission.
But there is a catch if your referral doesn't buy a product within 24 hours, their cookies expire, and you don't get a commission. Although, if the product is added to their cart, the cookie extends to 90days.
As a blogger, you need to be creative with your blog posts.
Don't just include links randomly, they need to blend in meticulously and BE RELEVANT. It is always advisable to advertise a product you have used, and that has worked well for you. That way, you don't get to tarnish your reputation by making your readers buy an inferior product, because maintaining your online reputation is a necessity.
There is an Amazon commission chart that shows how much commission you would get depending on the category the products you promote falls under. You can look into that, so you know how much commission to expect.
As a gadget blogger, you can write a comprehensive Smartphone review and include an Amazon affiliate link. Before including any link, take your time to find the best deals and that way you get to add a substantial amount to your income stream.
Now that we have established how lucrative the Amazon affiliate marketing is, the next question is, how do you go about it?
Create a website
You need to have an appealing, active website, blog or even a YouTube channel. It is an added advantage if the blog is already filled up with content, so it looks more authentic to Amazon and users. Note that you need to know your target audience, the purpose of your website, and how you intend to drive up traffic to it. The reason being that all of this would come up in your application process, and you need it to go smoothly.
Go to the Homepage
When you visit the Amazon associates homepage, you get to click on "join now for free". As you can see, you do not need to pay any fee to be an Amazon affiliate; it is 100% free. Then you can proceed to log in to your Amazon account, don't worry if you don't have one, you can create it.
Build your account
After successfully signing into your new or already existing Amazon account, then you click "new customer" and build your associate account. It is that simple!!!
Create affiliate links
Finally, this is where you get to show off your creativity.
After successfully building up your account, you would be sent back to your homepage. There you can track your earnings and your performance. And that is the section where you look for products relevant to your niche to link to your content.
Your account should be approved in 150 days as long as you make at least one sale during that time frame. But if you don't, it automatically gets closed down. Although you can reapply after you have made certain adjustments to your account. In any case when this happens, re-evaluate your account, as with almost all marketing, quality content is vital.
You need to provide quality content to your readers as well as relevant links; this would ensure that they click on the links on your website.
Spend quality time writing articles; there are a lot of software applications that help in crafting articles with high targeted keywords. You can check out our beginner's guide to SEO here.
What if I don't have a website, am I doomed?
NO.
Although you might be restricted a bit in terms of monetization methods when using platforms like YouTube, it sure has its perks. Sometimes it is easier to handle Amazon affiliate marketing without a website; you get to have super high authority with Google which would help you quickly get SEO rankings.
Here is a quick rundown on how you earn on Amazon affiliate marketing without a website,
Choose a low, competitive, productive niche that you have a solid understanding about, don't just go into it for the money but because you have a passion for it.
Use SEMRush and or register for our online SEO courses to learn about competitive keywords that would give your contents higher ranking and visibility.
Choose free publishing platforms like YouTube, Medium, LinkedIn or other high authority sites to use.
Create content using On-Page SEO and promote it on social platforms. This way, you can get many clicks on your link as long as you are consistent and your content is relevant.
Amazon Affiliate is a great starting point for affiliate marketing newbies
Whether you are an entrepreneur or just a beginner starting a blog, the listed tips above will help you monetize your website or blog without any hassle and learn marketing skills and strategies to achieve more sales and increase your commissions.
You can learn about other ways of making money online in our comprehensive guide as there's hundreds of opportunities: https://www.clickdo.co.uk/make-money-online/