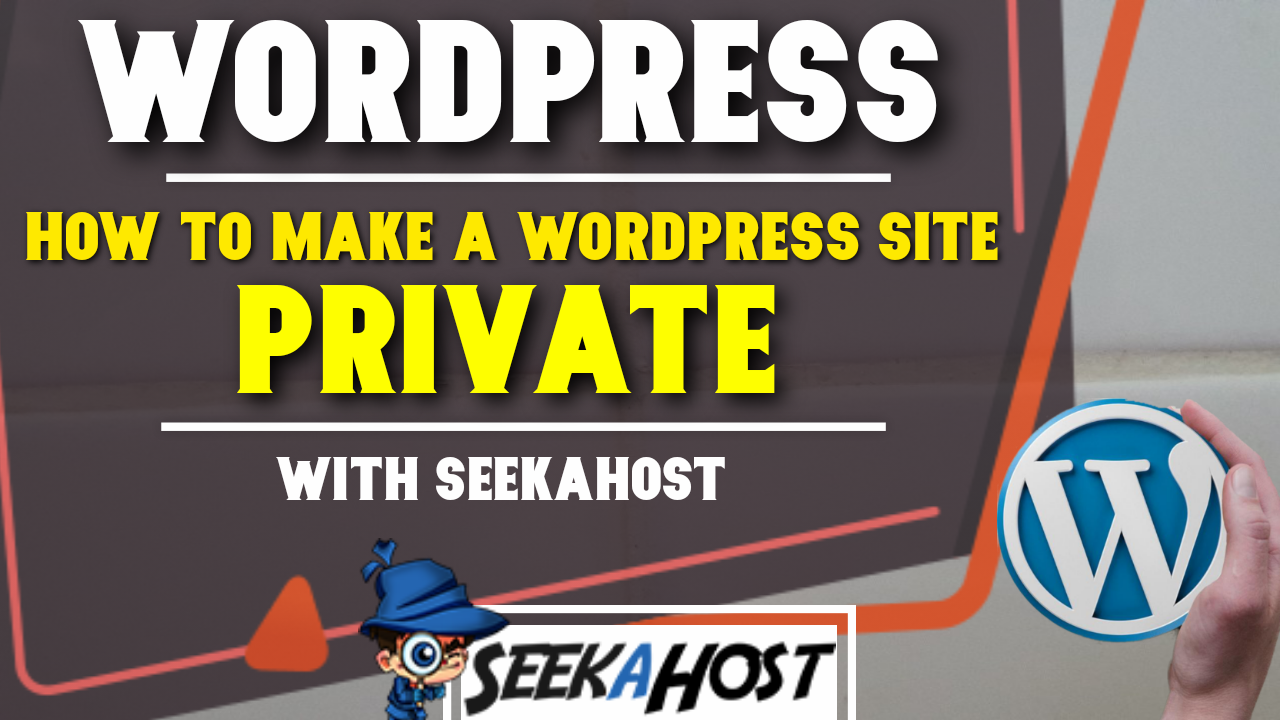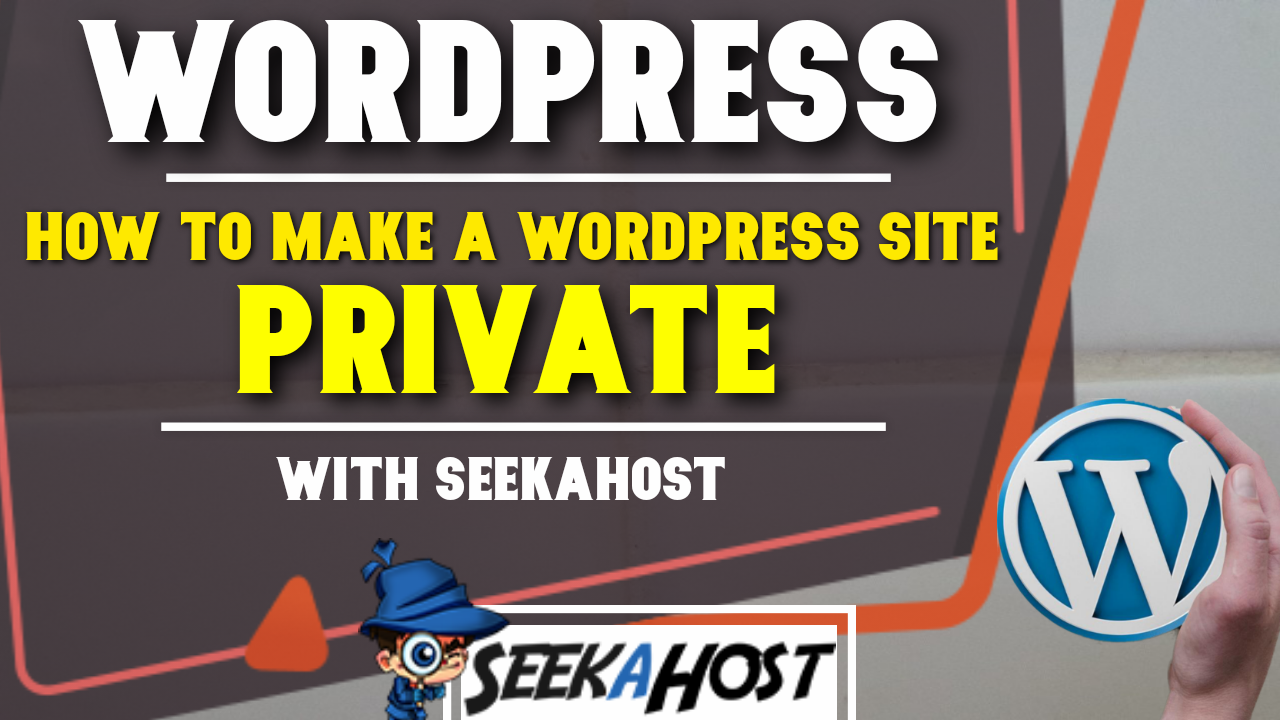 How to Make WordPress Site Private and Private Blog Posts
How to Make WordPress Site Private and Private Blog Posts with one easy to use plugin and by switching one easy settings for your blog posts to be made private.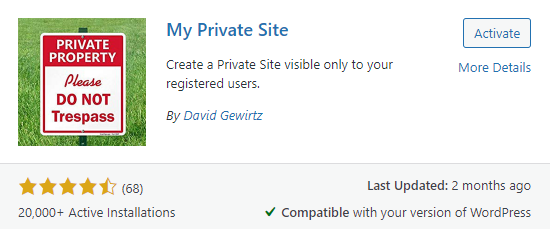 Why to Make Your WordPress Site Private
There might be a few reasons why you might want to make your WordPress site private, some might be a subscription or member only service or page where users need an account to log in with to access your page. Perhaps for a forum or just a family and friends blog. So its important that you know how to make your Website Private if you need to.
Be aware that what this will do is redirect anyone login into your site URL to the WordPress Login page. So we suggest you add some security plugins to keep yourself as safe as possible with anyone being able to use your login page. We also have an article here that explains security a bit better.
How to Make Your WordPress Site Private – Guide
1.  To get started you will need to download the My Private Site plugin from your plugin section. Alternatively you can download it form the official WordPress site for the plugin here.
once installed and activated you can switch it over to a private site.
2.  To switch your site to private simply click on the My Private Site tab on the dashboard and then select Site Privacy. You can now check the box to make your WordPress site private and within a few seconds it is setup.

3.  If you want to re direct anyone that logs in to another page head over to the Landing Page option and from here you can select other pages or custom URL's that viewers will be directed too once logged in.

4.  Perhaps you want to leave your home page accessible with out a login but the rest of your site kept private, to do this click on the Homepage option and you can check the box to do so.

How to Make Private Blog Posts
To make a post private is actually much easier than you might think. Maybe you have a post that you only want certain members to see. Anything form family photos to more private work related content that you only wasn't certain people to have access too.
On the top right hand side, when your write a post you have a visibility option that you can change. You can either select Public, which is the default. Password protected to create a password and only people with this password can access or you can select Private which we will be showing today. Some editors may show up slightly differently but still in the top right hand side, you might need to select Post to bring up the options.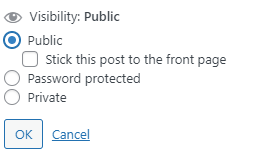 Who Can Access my Private Blogs
Only Administrators or editors can access this post, if your un sure how to do this simply head down to your User section of your WordPress Dashboard. Select Add New and fill in their details. A password will be created and also sent to their email and you can change their role before hitting save.

How to Make WordPress Site Private Video Guide