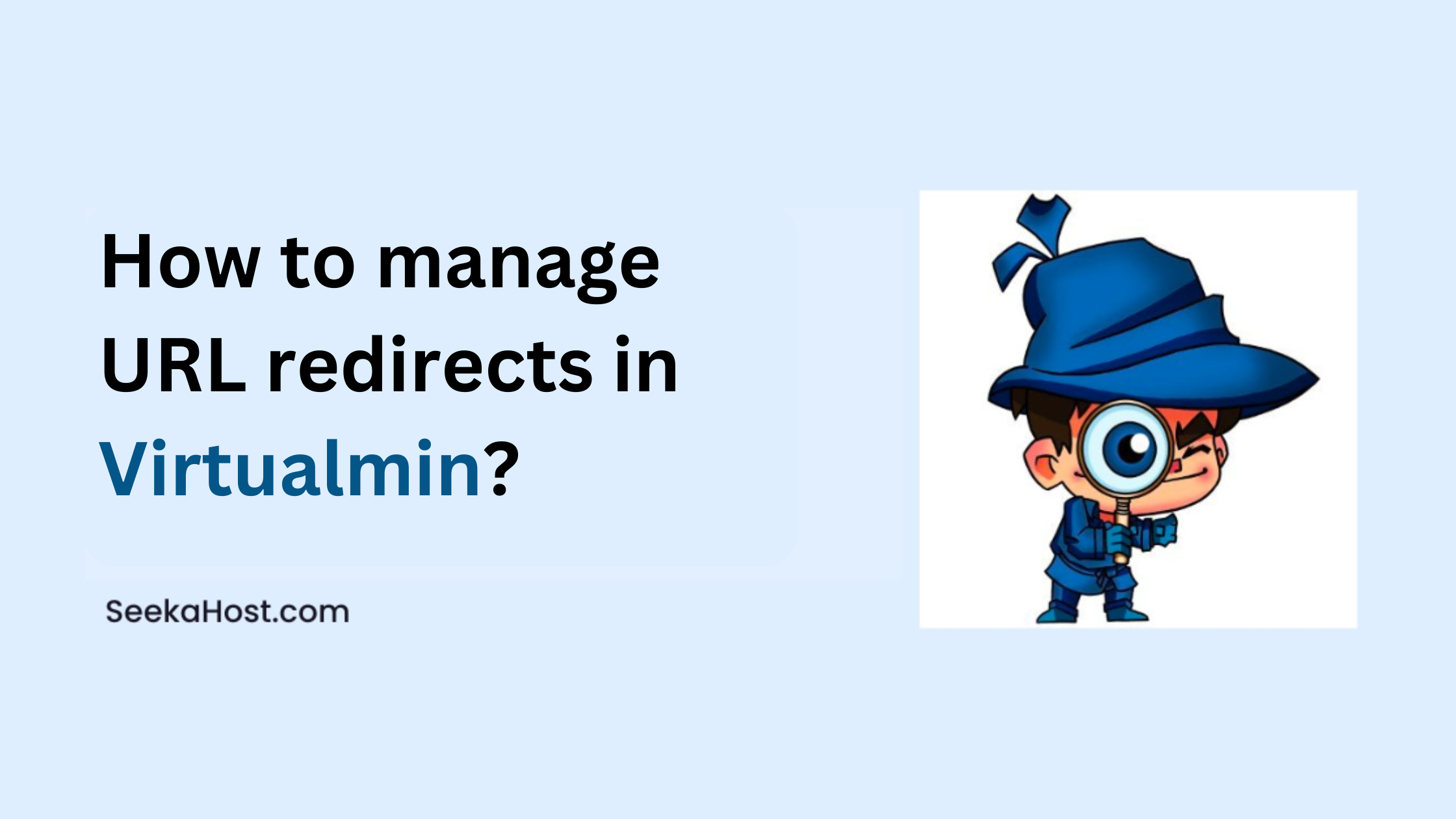 How to manage URL redirect – Virtualmin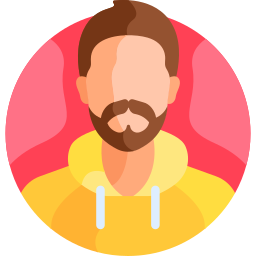 By Kathiravan S
Looking to make URL redirect for the Domains and not able to find the option under your Virtualmin.
No worries! This article will help you to make the URL redirect for the domains using Virtualmin hosting panel.
Let's get started!
Making the URL redirect is easier but before that just know about URL redirect.
What is URL redirect?
URL redirect is also known as URL forwarding which helps to redirect your domains viewer's or visitor's to an other URL .
URL redirects can be done with two methods;
1. Permanent redirect (301)
2. Temporary redirect (302)
When did the URL redirects used?
To increase Traffic.
To redirect the traffic from the old URL to new URL
At the time of maintenance of your site
Below are the Steps which will help you to make the URL redirect for the Domains hosted in virtualmin.
Step:1. Login to your Virtualmin with the Virtualmin access
Your Virtualmin URL will be your domain followed by :10000
For example:
Domain name – example.com
Your Virtualmin URL – example.com:10000
Step:2
Once logged in, navigate to the Server Configuration tab located under left side on  virtualmin of your domain or website as shown in the below image.

Step:3
When you click the "Server configuration" option you will see an option called "Website Redirects" as shown in the below image click on the menu.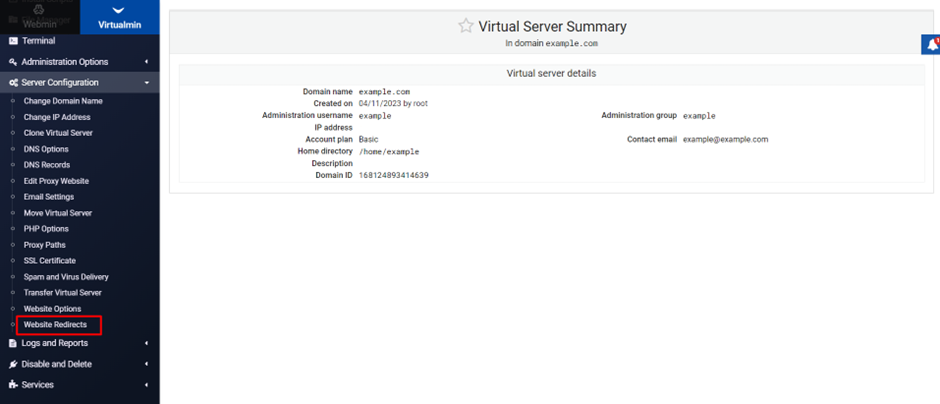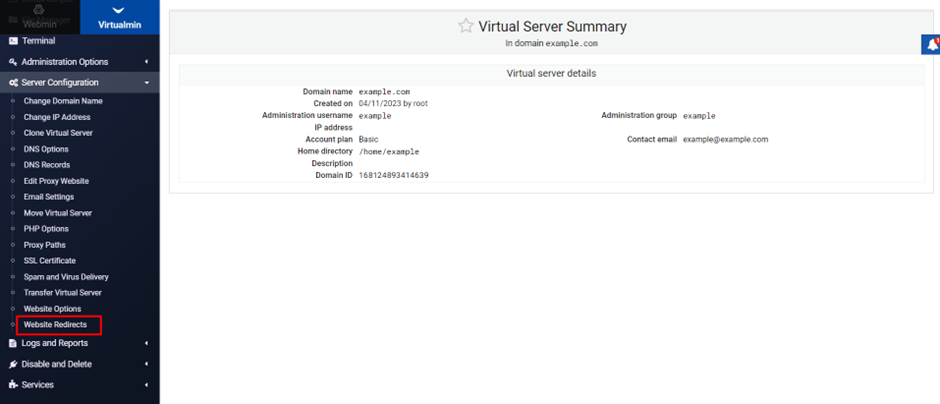 Step:4
Once you click on the URL redirect option as instructed in the above you will be navigated to the page called "Website Redirect ".

Step: 5
You will see an option called "Add a new website redirect" you will be navigated to the page "Create Website redirect" you can enable the redirects now.

Source URL: The actual URL of the Domain http://example.com
Destination URL: URL that you like to redirect http://blog.example.com
After entering the details click on create button to create a new URL redirect.
Conclusion:
Redirecting URLs is an essential aspect of website management, and Virtualmin provides a simple method to redirect URLs using its interface. By following the steps outlined in this article, you can easily redirect URLs using Virtualmin's interface without the need for any technical expertise. Whether you're redirecting an old URL or changing the structure of your website, Virtualmin's URL redirect feature makes the process seamless and hassle-free.
Check it out now how to make 301 redirect with htaccess.