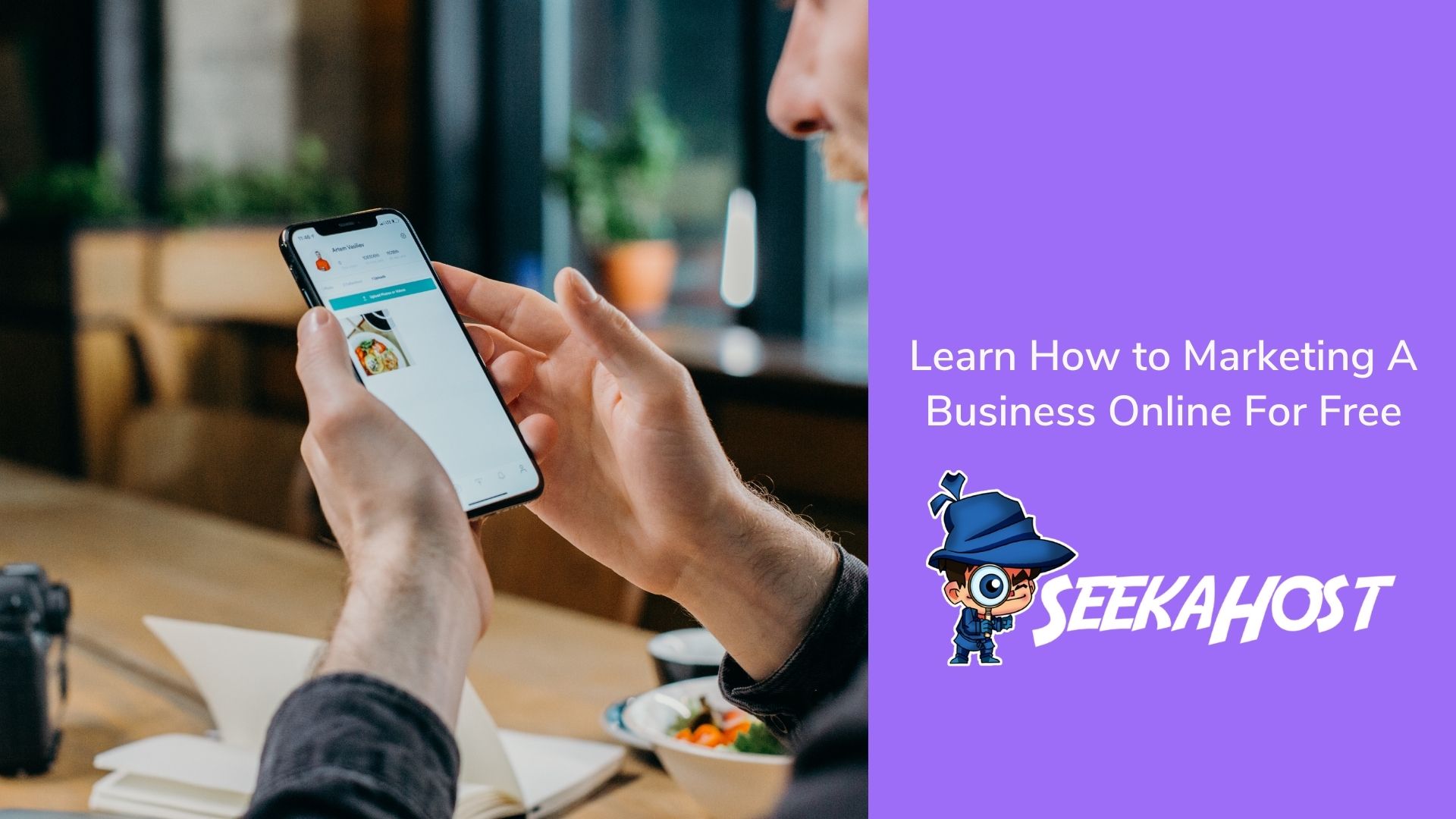 Learn How to Start Marketing A Business Online for Free (10 Ways)
You have a brand new online business. Congratulations on your effort.
But starting a business is only half the job. The other half is to market it. Without a regular stream of customers, you would be unable to survive.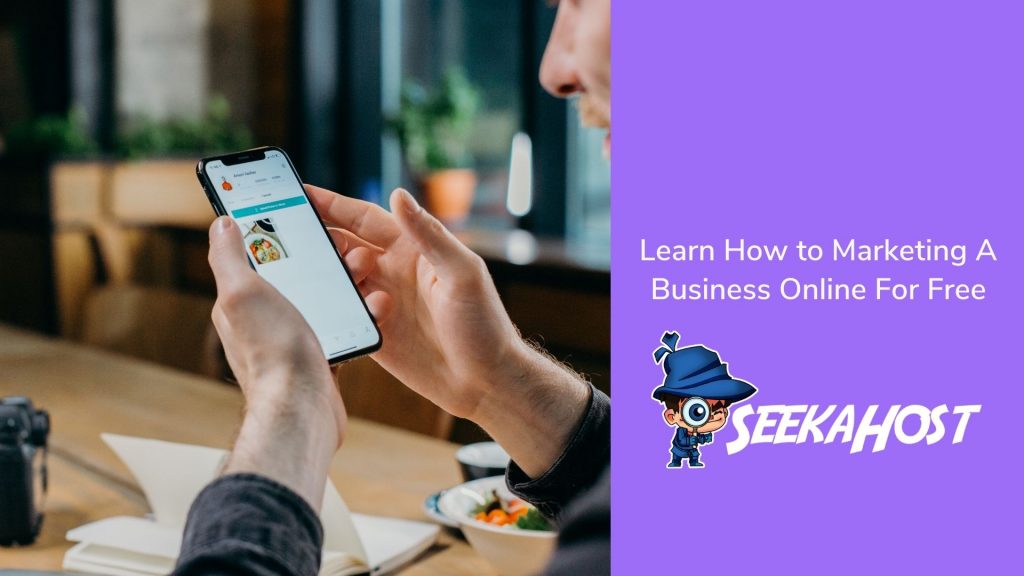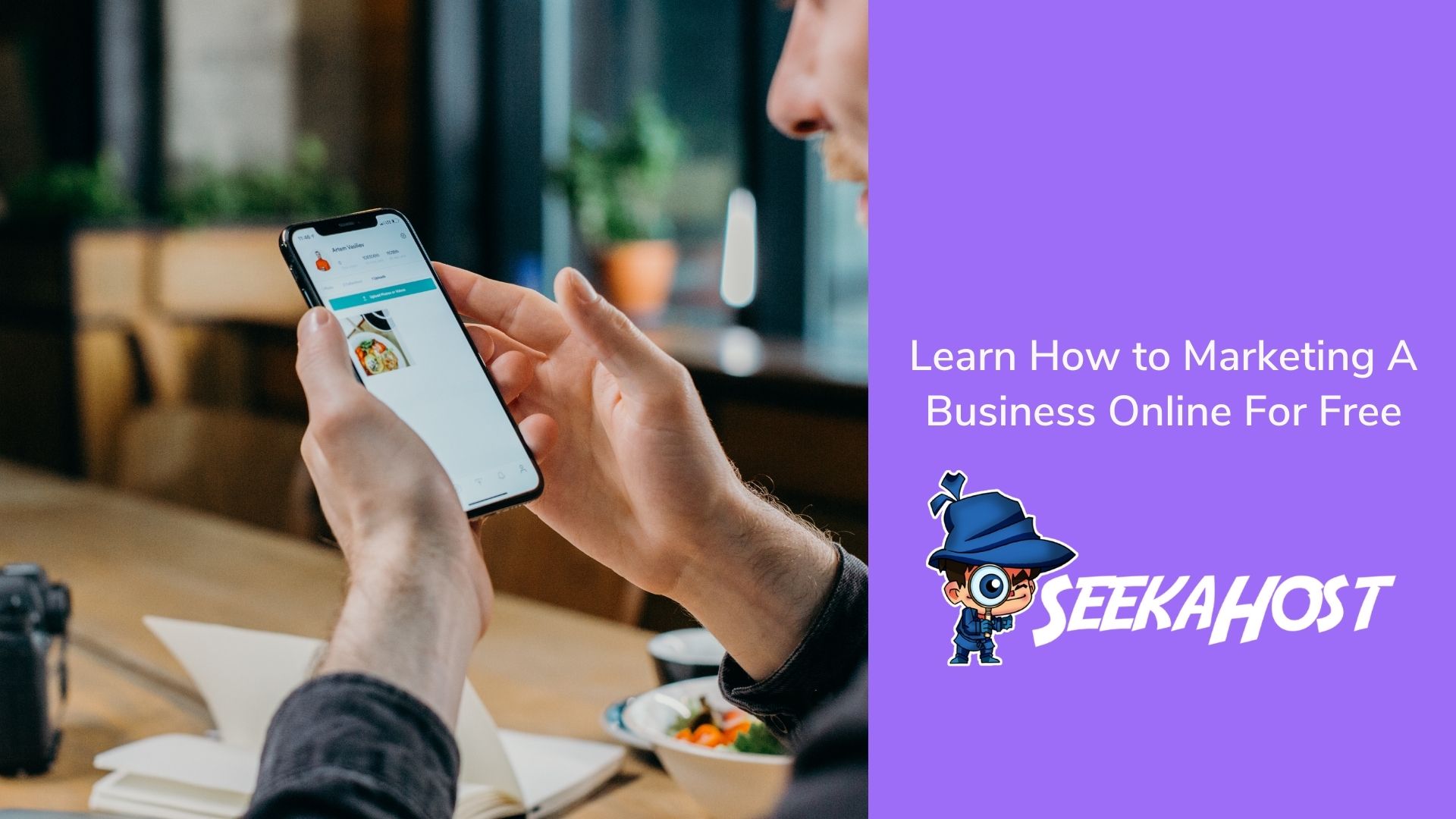 Marketing is not a challenging task at all if you know how to do it. The popular notion is that it costs vast sums of money to reach out to an audience and sell your services.
That is what it used to be. In the digital entrepreneurship age, you could leverage the power of the new medium and find yourself access to a vast market.
How to do it? Let's explore together.
Guide to Online Marketing at Low or No Cost
1. Set up a website
If you are running an online business, this is a must. A website is your calling card in cyberspace and your very own broadcast station.
The best part of it is that you do not need to know to code at all to create a website. Website builders – WordPress, Wix, and Weebly make it easy. It is as easy as using MS Powerpoint.  Literally, you can publish your fully functional website, with text, videos, images, widgets, and basic SEO done for it, within 5 hours.
If you're in this for the long haul, use WordPress, and self-host your site on reliable servers.
Using the website, you can let clients know about your products, price, return policy, contact details, accept orders through an eCommerce plugin, and much more.
2. Perform basic SEO
SEO means search engine optimization. You need disciplined SEO efforts to make your website searchable and visible on the web, when your prospects key in a search phrase you wish to rank for.
Identify the keywords your audience will use to search for websites that solve their problems. You want to rank for these.
Free tools such as Google Keyword Planner are a good start in your research effort.
You will also need to generate and submit your website's XML sitemap.
Make sure each page has a proper title and description.
The images should have alt-tags which describe them to a search engine.
If you are unable to, engage SEO experts who would do it at a minimal cost.
3. Build a mailing list
Email is still the cheapest way to advertise. Every dollar you spend on email advertising provides $42 worth of sales, if you'd believe the numbers.
But to market using an email, you need a list of addresses. It is possible to put one together without much effort.
Simply use an email capture form and collect addresses legally. This is a pop-up on your site that offers a customer something in return for their name and email address.
What can you offer for free? It could be a discount coupon, an e-course, a pdf e-book on your subject matter.
4. Send marketing emails
The email list is quite useless without well-crafted marketing emails.
You have to be really careful here. Not too many or your mails would make it to the trash in a heartbeat.
Email copywriting is an art form, and you would do well to devote a week to research the topic.
The key points are –
A catchy subject line
Personalized mail with the name of the recipient, e.g., Hi Robert.
Use no more than 200 words. If possible, make it shorter.
The customer will usually read the entire mail if you are giving something – a discount, a free trial, or a free course. So give something.
Use Call To Action buttons judiciously.
Provide an unsubscribe button at the bottom to let the user opt-out.
If possible, use a premium email automation service like Omnisend or EngageBay to design eye-catching emails.
5. Social media marketing
Social media has taken the world by storm over the past decade. Instagram and Facebook have over a billion active users apiece, followed by Snapchat.
It is easy to open an account on any of these platforms. In fact, it would be surprising if you did not have a personal account.
Take Facebook, for example. You could open a page for your business and invite your friends to join.
Post regular updates about your business, and if you are selling, then Facebook includes a Buy button write inside the post.
Instagram and Snapchat offer similar options to sell.
Of course, your posts have to be engaging. No one said marketing was easy. All we promised was that it is cheap and almost free.
Encourage your customers to join your Facebook page and leave a comment about your products. Interacting with customers through social media is a unique opportunity for marketing and understanding their needs.
You could even go a step further and integrate a chatbot on your Facebook page. The best chatbots are premium and cost at least $30-100 per month, but there are free options such as ChatterOn that allows you access to all features for free (15,000 messages limit). After that, you have to pay a dollar for every thousand messages. Incredibly cost-effective, wouldn't you say?
6. Promote your business on social media groups
This has to be done quite tactfully. Quite a few social media channels, such as Facebook and LinkedIn, allow groups that have the same interest.
You could use this to your advantage.
Note – not all social media groups allow direct promotion. That is why your writing has to be impressive and precise. A high-quality reply would lead others to visit your profile (business pages are rarely allowed to join groups, so your personal page has to be the one you post from).
Your profile has to carry your site and Facebook page's address prominently in the About Me section.
This is not as far-fetched as it sounds. If several hundred view your reply and at least a dozen requests to join, you will have over a thousand friends who can be redirected to your Facebook business page in a year.
LinkedIn has little more relaxed norms since it is a place to get to know others in the same business domain.
Both Facebook and LinkedIn allow you to directly message strangers. Ensure that your message is polite and not too pushy. Inform and back away.
7. Vlogging
Video Log has become exclusively YouTube based. Is YouTube a social media channel? Opinions are divided but what is certain is that it gets enormous traffic.
Why vlogging over blogging? Because most visitors do not have the patience to read a thousand-word article. They would rather watch a video and be entertained.
However, not all online businesses can be advertised using YouTube.
Some of the professions have it better than others. Dating experts, relationship coaches, financial planners, online yoga teachers, fitness instructors can put out videos that demonstrate how capable they are.
It is easy to show that you have a flexible body and are a great yoga teacher. Not so easy to vlog about your eCommerce store selling plastic plants. Know your audience.
8. Write on Quora
Quora is a popular Q and A website that allows you to promote your business without any restriction. It is particularly useful for those who are unsure of using YouTube as a viable channel.
Bloggers, copywriters, and other experts whose work is not as video friendly as a yoga teacher can effectively use Quora.
Of course, you need to have an audience, which means writing several quality answers and receiving numerous views and upvotes.
Once you are established as a quality writer, you can start inserting a link to your webpage. You could also advertise your expertise in the short one-line bio that is displayed beside your name.
Unfortunately, Quora has stopped direct messaging. Hence any member can only get in touch with you through your site's contact form/page.
9. Enlist on Google My Business
If your business also has a physical presence, then Google My Business is an excellent tool to advertise yourself.
Like all things, Google the service is free.
Essentially GMB is a business directory. But where it leaves other directories behind is that it is integrated with Google Maps.
If anyone uses Google search and/or Chrome browser, they will see a GMB listing in their area when they search for a product or service.
This is in the form of small cards that list local businesses, and clicking on each pane opens reviews, details, location, contact information, and a lot of supplementary information.
GMB is also a fantastic source of collecting reviews. Unfortunately, if your business is purely online, GMB can't help.
10. Guest posts/Co-branding
Guest blogging has become quite popular. It is writing content for another site and thereby attracting traffic to your own site.
It has two benefits –
Allows you to get high-quality backlinks, which boosts your site's SEO.
Provides interaction with peers in your industry and establishes your credibility. Later the same could lead to collaboration on projects.
Besides guest posts, you could also indulge in co-branding with industry peers.
You rent out your website real estate to promote their business and do likewise for you. Both of you provide visibility to each other and raise respective profiles.
You've Only Just Begun…
There are probably many more ways to use the internet for marketing your services at little or no cost. These are the ones that are prominently used.
As with everything in the digital domain, you are limited only by your imagination.