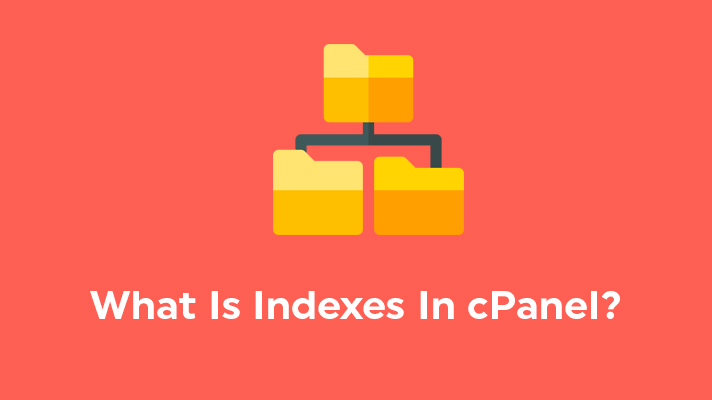 What is Indexes in cPanel? – Directory index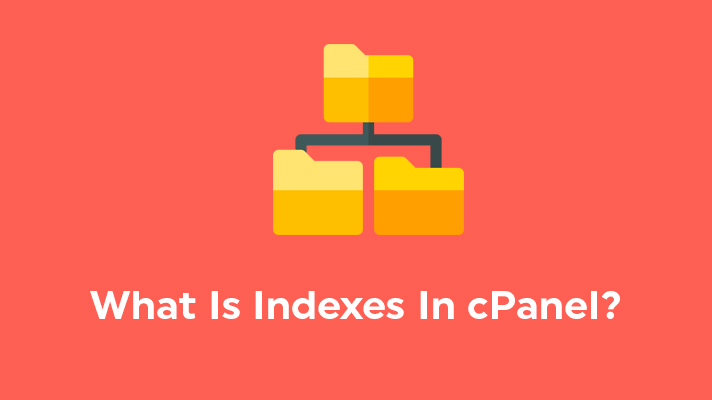 A website may have a lot of directories but in some cases these directories are not arranged in a proper way. cPanel helps you to mention how directories on your website should be displayed. By default in cPanel, if there is no index file in a directory, the directory's contents will be listed in the user's browser. It's highly not recommended as it's a potential security threat.
Steps to enable index files in the cPanel directory
STEP 1: Login
Login to your cPanel account.
STEP 2: Indexes
Under the 'Advanced' section in cPanel, click on 'Indexes'.

STEP 3: List of Directories
A list of directories of your site will be displayed. Click on a specific directory in which you wanted to manage indexes. You can also navigate one directory to another just by clicking on the directory name.

STEP 4: Types of Indexing
After selecting a particular directory, a list of options will be displayed. They are
Default System Indexing – This option is used to enable the default setting which was provided by the hosting service provider
No Indexing – It enables you to disable the index of the directory. If there are no index files (index.php or index.html), the directory will not be displayed
Standard Indexing – If it's enable the directory and the name of the directory can be seen by the user when the index file is not present.
Fancy Indexing – It is similar to Standard Indexing. The user can be able to see the name and description of files of the index less directory.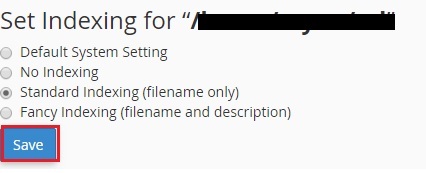 STEP 5: Save Changes
Click on 'Save' to save the changes made to the directory.
[Tweet "What Is Indexing In cPanel?"]
If you are a registered user in SeekaHost and have any queries to be clarified or issues to be sorted, you can raise a ticket through client area dashboard or email to [email protected]. For immediate interaction or guidelines, contact our support team available in LiveChat at the right bottom corner of the website.