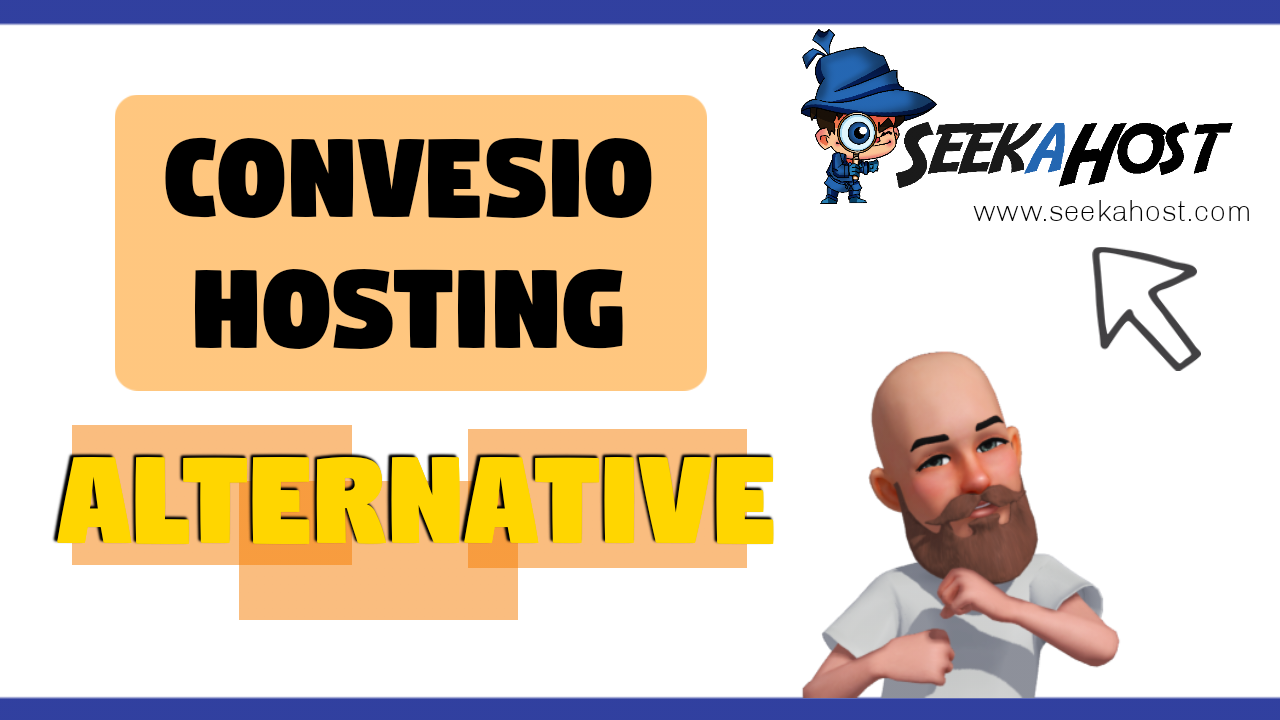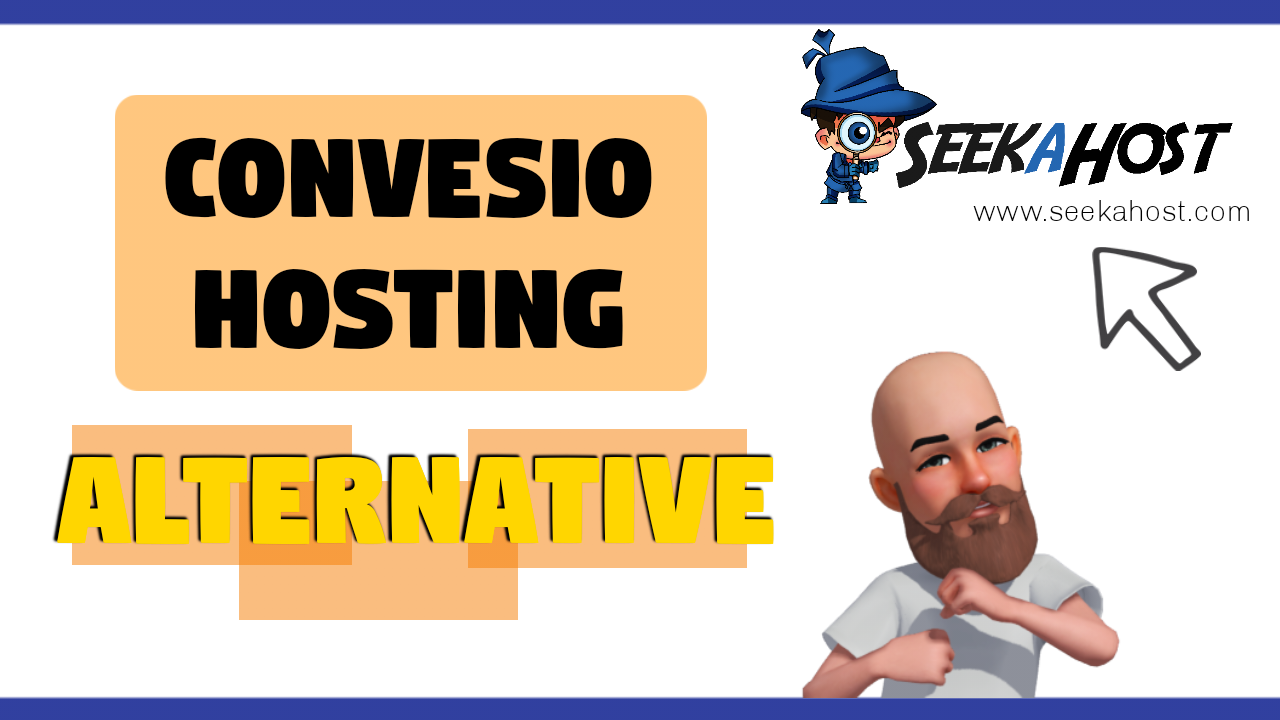 Managed WordPress Hosting Convesio: Best Alternatives Via SeekaHost
Lets take a look at some the best alternative to managed WordPress hosting Convesio via SeekaHost and the great hosting packages you can find with us.
What Is Managed WordPress Hosting Convesio?
Convesio is a hosting service that provides hosting which changes according to your usage. It will read your traffic and usage and assign extra allocations at a cost to make sure your website it running well. They also use a system to spread the website across different servers to distribute the traffic better and make sure you dont get down time as well as more control over your website.
This is a great way to host websites and here at SeekaHost are working on our own version of this which works better and also costs you far less. Make sure to keep up with our blog or subscribe to get the latest new on this. How ever with a variety of packages we are sure you can find a much better and cheaper alternative to Convesio by using SeekaHost WordPress hosting.
Problems With Using Convesio For WordPress Hosting
We dont fault the methods as this is a secure and optimised way for Managed WordPress Hosting with Convesio. How ever there are some problems that we can see straight from the start which you should be aware of before choosing hosting with extra charges for usage by auto-scalling.

So just the basic package you will get with Convesio starts at $50 per month which is quite a large amount to pay for your website. But obviously only wanting the best for your website you might go for this anyway. But as you can see by the auto-scaling charges and additional charges this might end up costing you more than you might think.
For example you might have the basic $50 a month package, but you get a rush of traffic or even bot traffic to your site. This may require extra disk space or bandwidth. Now lets say you require 20gb extra diskspace for 7 days due to either bot traffic or real traffic you will have to pay extra, by the hour for the entire 2 week period.
Each additional container is charged at an hourly basis at 10% of the monthly price, which means you will be charged for 336 hours. So even at a £1 charge thats going to be an extra $336 your paying extra that month.
It offers extras such as Cloudflare for extra security and optimization. This is a great feature however you can set this up for free with any WordPress website and you can do so by using our tutorial below on how to connect your WordPress website with Cloudflare for free.
Managed WordPress Hosting Convesio Comparison
This section will show the comparison in features between both hosting. So you can see the main features you get with Convesio and SeekaHost and see why you can spend much less but yet get much more with SeekaHost WordPress hosting.
Convesio Hosting Features (Basic Package) $50pm
1 Install
5 GB Disk Space
2 vCPU
512 MB Memory
4 Workers
50 GB Bandwidth
Manual Scaling
Shared Percona DB
Shared MariaDB
Automated Malware Cleanup
Cloudflare Security
Email or Chat Support
Free Basic Migration
SeekaHost PBN Hosting Features (Basic Package) £0.95pm

This is best for starting up with a small blog. This gives you a perfect amount of space to get started and running your blog. This is an extremely affordable option and still comes with a tone of features for you to use. You can find this hosting deal here.
10GB Data Transfer
1GB Disk Space
1 WordPress Blogs
Free Tracking Site
Free SSL Certificate
Free Support
1 Unique IP
SeekaHost WordPress Hosting Features (Basic Package) £1.00pm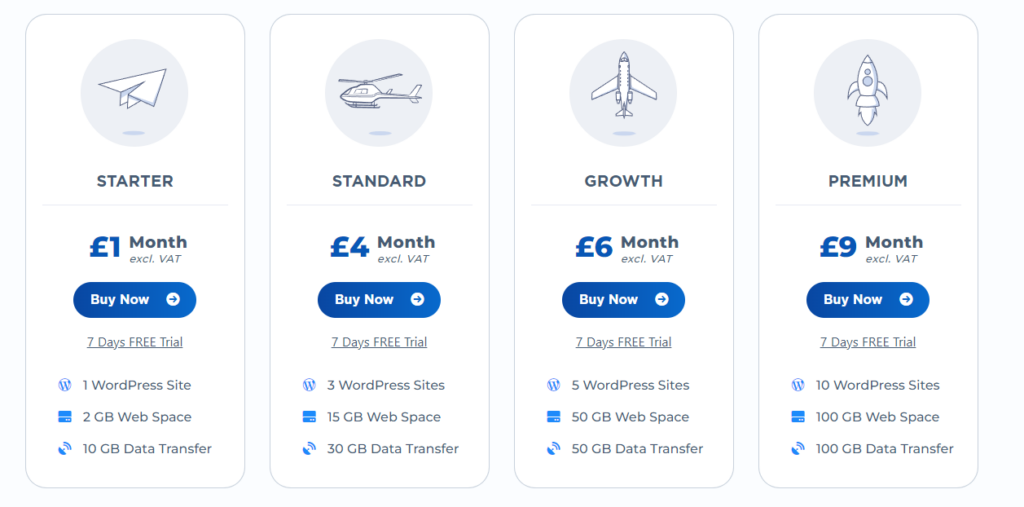 If your site starts to grow you may want to upgrade to our standard WordPress hosting which gives you even more features as well as more space, bandwidth, a free email and just generally better for a slightly larger website with more traffic. You can find this hosting deal here.
1 WordPress Website
2gb Webspace
10gb Data Transfer
Free SSL Certificate
Unlimited Tracking Sites
1 Website Migration
Malware Scanning
1 Click Installer
DDoS Protection
Daily Backup
SeekaHost cPanel WordPress Hosting Features (Basic Package) £1.95pm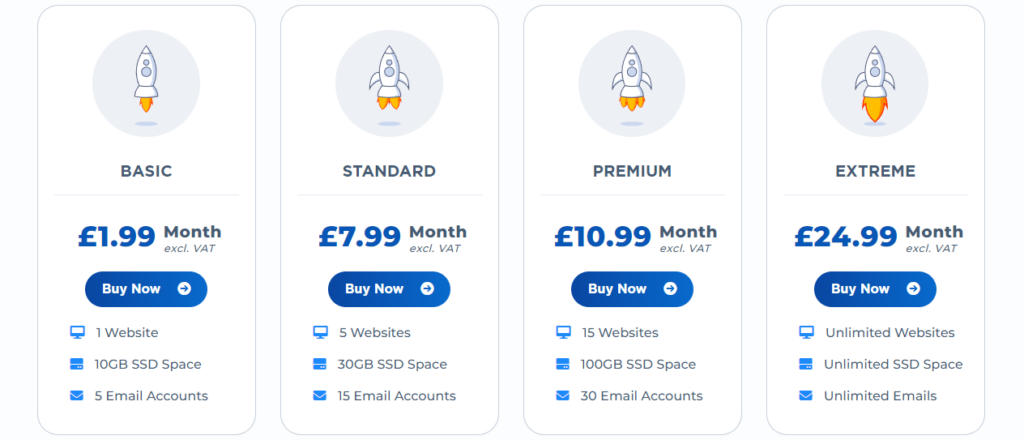 cPanel is a step up from our standard WordPress hosting packages. Here you get full cPanel control including up to 5 emails, 2 databases, website cancelation and more great features that will make your hosting one of the best for the small price of only £1.95 per month. You can find this hosting deal here.
1 WordPress Website
10gb Webspace (SSD)
20gb Data Transfer
5 Email accounts
2 Databases
1 FTP Account
1 Website Migration
Inodes up to 2,00,000
1 Click Installer
Website Acceleration
Free Back End Backups
SeekaHost Managed WordPress Hosting Features (Standard Package) £5.00pm

With managed WordPress hosting you can get not only optimised performance but you also get automatic updates for both themes and plugins, upgraded website security and remote support form our team. Meaning that no matter what the problem you know we can get it resolved straight away with experts in that field. Registering your domain and getting your site up only takes a few minutes and then you can get on with your business and let us manage your WordPress site. Keeping it secure and up to date with optimal performance. You can find this hosting deal here.
5GB SSD Storage
WordPress Optimized Server
Free Email Account
1 Click WP Installer
Free SSL Certificate
1 Click SSL Activation
Free WordPress Migration
Daily WordPress Backups
Malware Removal & Repair
DDoS Attack Protection
WordPress Support
Remote Support
Updates Themes and Plugins
Website Optimization
Why Is SeekaHost A Great Alternative To Convesio?
There is undoubtedly a great service with Convesio with their hosting but at what cost does it come? And in this case I mean literal cost as your going to be paying a phenomenal amount compared to our hosting. And thats not even adding the additional charges that can occur with auto-scaling.
You cheapest package starts at $50pm and goes up to $2,400 per month with a $1000 set up fee.

With SeekaHost you can choose to work your way up as you grow. By this I mean you can start of with a small blog using our unique IP hosting packages for only £0.95 pm which is more than enough for a small to medium website with a fair amount of traffic.
Once you've reached a point where you can do with an upgrade you can then more to our dedicated WordPress hosting packages for an increase of only £0.05pm more than the small blog package. For this tiny increase you also now receive a free email account to use for your domain. Along with that you also get more web-space and data transfer along with other specs improving.
Now if your website has grown to quite an extent and you need to run more smoothly, you can go for our more optimised managed WordPress hosting packages. For a starter package at only £5pm (almost 10% of the price of Convesio) you get more web-space, data transfer and a much more optimised server for your high traffic website to run. We also have a variety of packages in this category so you can have multiple websites or simply keep upgrading the single package for your website.
Another thing to note is that with Convesio your not able to simply purchase your hosting and get started. You need to book an appointment or call back which last between 15 and 30 minutes to talk to an engineer or watch a demo. Which can definitely not be handy when your trying to set something up there and then.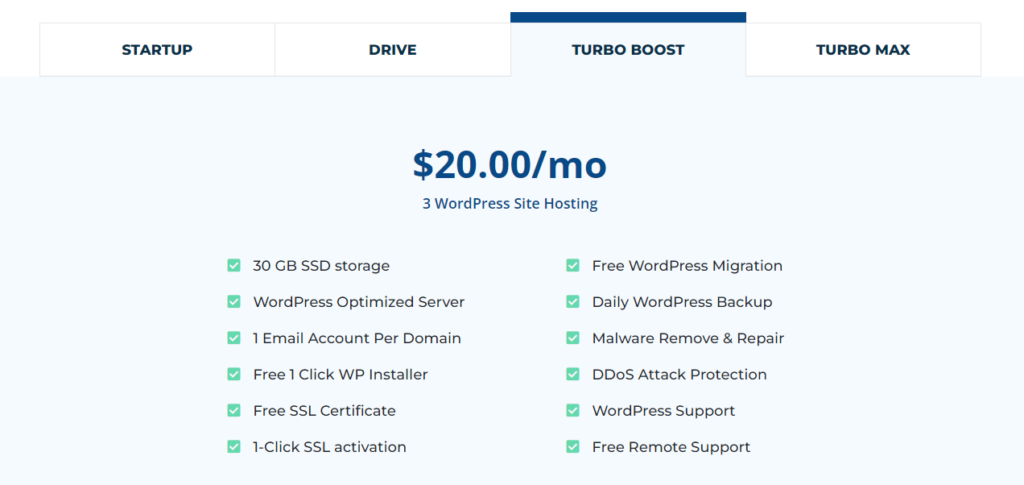 Finally we conclude you do not need the managed wordpress hosting convesio, instead get SeekaHost's premium WordPress hosting services and save the money while getting best support for WP sites.