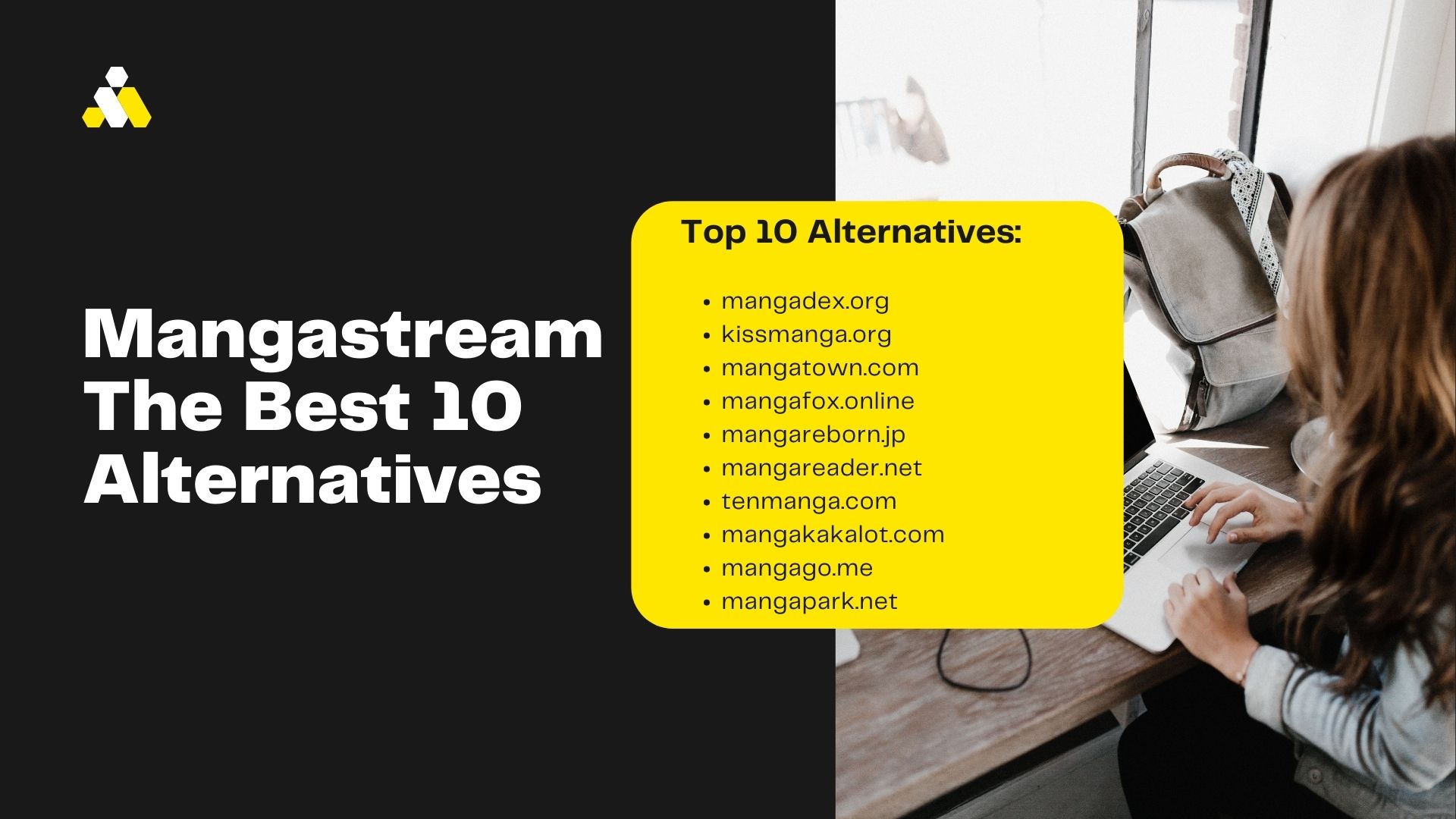 What happened to Mangastream? (10 Best Replacement Alternatives List To Read Manga Online Free)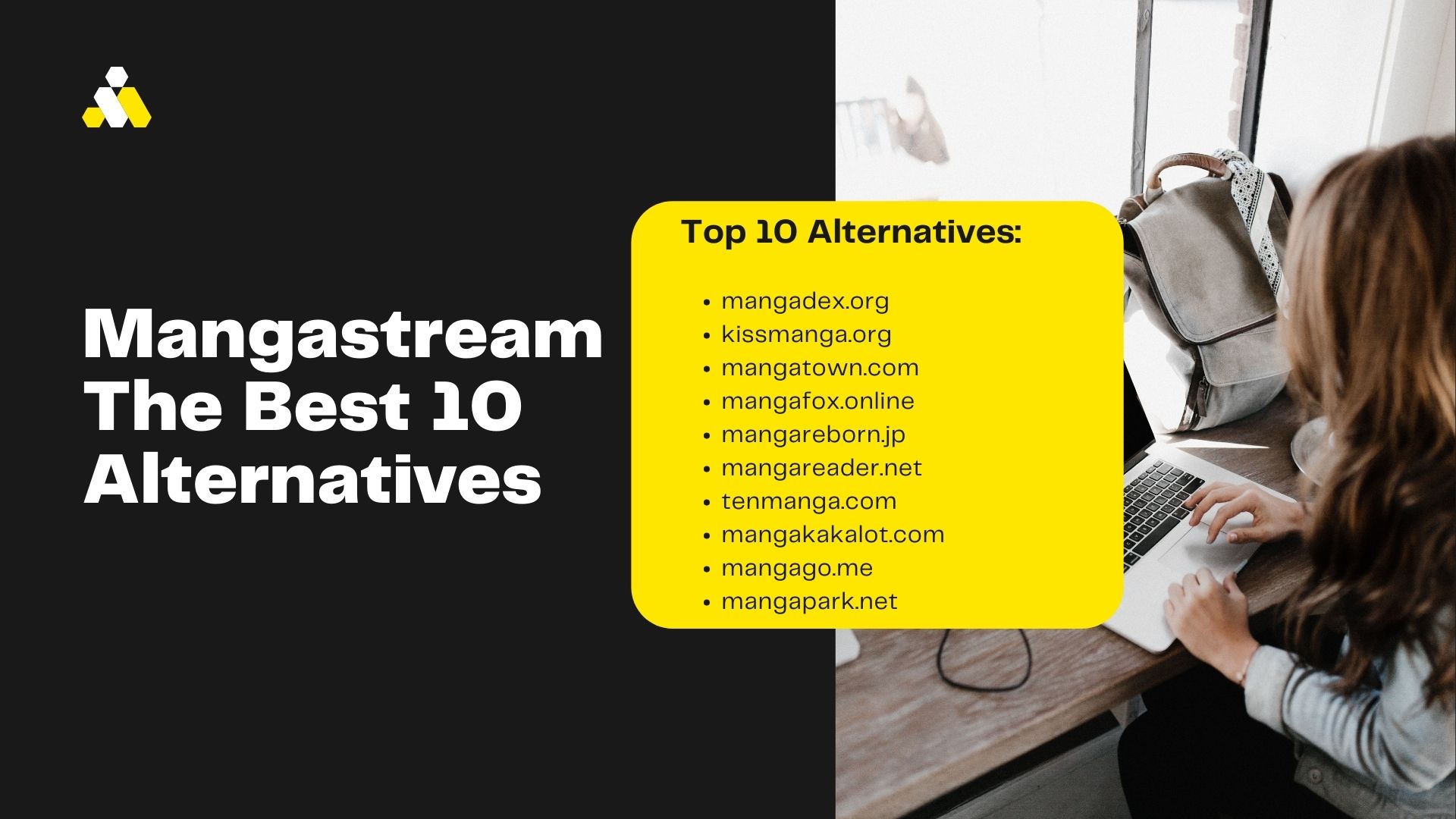 Want to know what happened to Mangastream gone and why it was shut down and what are the one piece Mangastream replacement alternatives? 
Because mangas stream is gone we have listed you the best places to read the latest news about manga for free online.
What Is Mangastream?
Manga is a type of Japanese comics. Unlike American comics (think DC and Marvel) or even Tintin and Asterix from Belgium, which are printed in color, the manga is mostly in black and white panes. Only special editions are printed in color.
Mangastream site used to collect and disseminate manga comic stories without any license. Essentially it was an illegal website that violated copyright laws of Japan.
Why Was The Mangastream Website Shut Down?
Manga comics are a huge business. According to All Japan Magazine and Book Publisher's and Editor's Association's statement, in 2018, the manga market was worth 3.6 billion dollars.
That compares favorably with other similar publication streams such as Marvel Universe and DC. Disney purchased Marvel characters' rights in 2009 for 4 billion dollars, which puts manga at par with the US superhero comics market in dollar value.
Creatives all over the world have always objected to free distribution of their work, be it against Napster in 2002 or Pirate Bay and similar torrenting and P2P sites such as Limewire and Frostwire later.
The reason is quite apparent – if someone steals your work, you do not receive any royalty. Musicians and movie studios have lost several hundred billion in revenue over the past 20 years as anonymous sharing has flourished.
In the same way, as torrent sites across the world, Mangastream was shut down for illegal activities.
There is a mirror site known as mangastream dot cc that continues to operate, but it would probably also face the same fate.
What Is A Manga Fan To Do?
The poor manga fan is the one who has been hit the hardest. Over the past decade, manga has gained wide popularity in the West. Of course, it is no competitor to Avengers, but the manga and anime subculture has flourished beyond expectations.
The main plus point of Mangastream was scanlation – the coming together of scan and translation. Enterprising fans of manga provided a free translation of manga comics in several major languages.
Much of this has gone unnoticed by mainstream users of the internet. Just as nearly no one except a veteran torrent fan knows that excellent free translation of movie subtitles is available in at least 20 different languages, the manga community has shown the same level of enterprise.
If you are a manga fan, fear not. Mangastream is dead. But it has spawned several me-too sites that survive in excellent health.
10 Best Mangastream Alternatives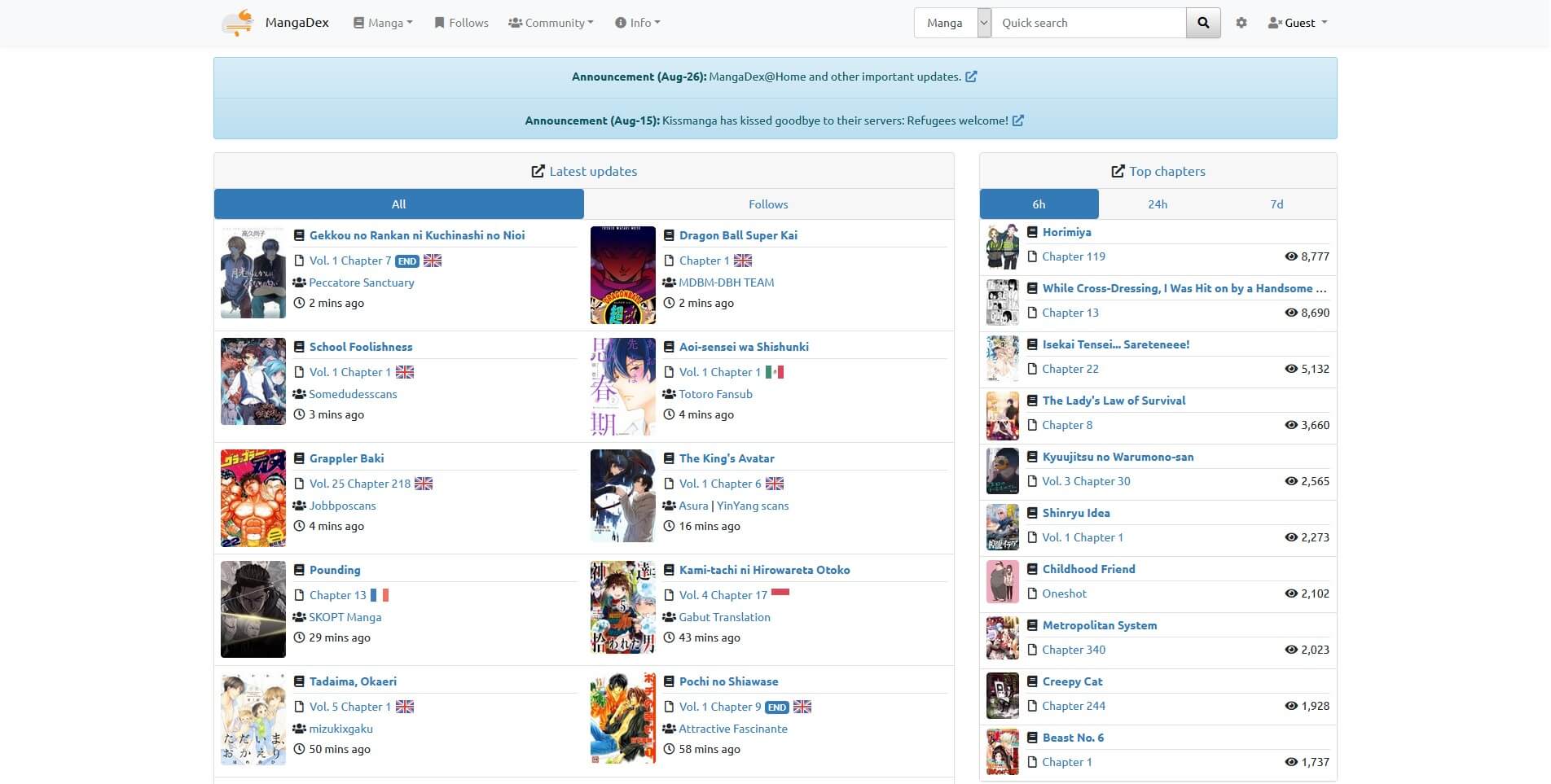 Mangadex is a standalone manga reader and community in one. You cannot download a file but read it online like Scribd. The site has several developers and admin/moderators who keep watch on the activity of members. There is a discussion forum where the user can discuss alternate endings and translations.
Mangadex is free, but the software and server need upkeep. Therefore it asks donations through Bitcoin, and the fans are more than happy to keep it alive.
It supports scanlations in every major language, including Spanish, German, and French.  Fanfiction is a big part of the manga storytelling, and you are free to add your own story ending and share it with friends on the site.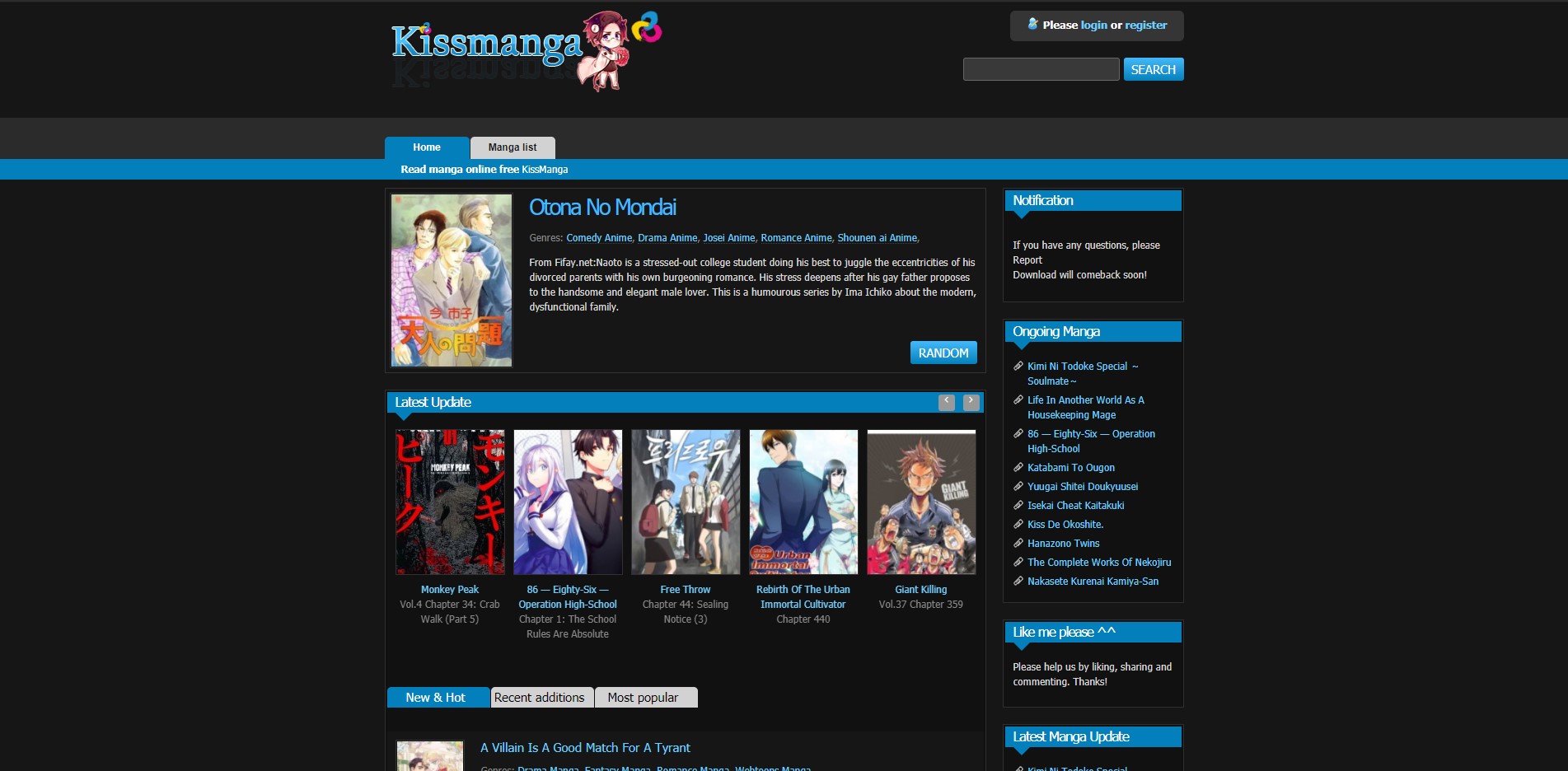 Kissmanga is a free distributor of manga comics. There are no hidden charges, and the layout is extremely simple. The site loads quickly, and the menu has only three sections Home, Manga List, and Contact Us.
The Home page has the latest updates and chapters from running manga stories and the most popular mangas in the right sidebar.
The Manga List page is where you get in-depth access. You can reorder it by using several filters e.g., A-Z, by rating, by the number of views.
Each story provides a brief summary of a few lines and a discussion board powered by Disqus. For any manga you like, you get similar suggestions in a strip.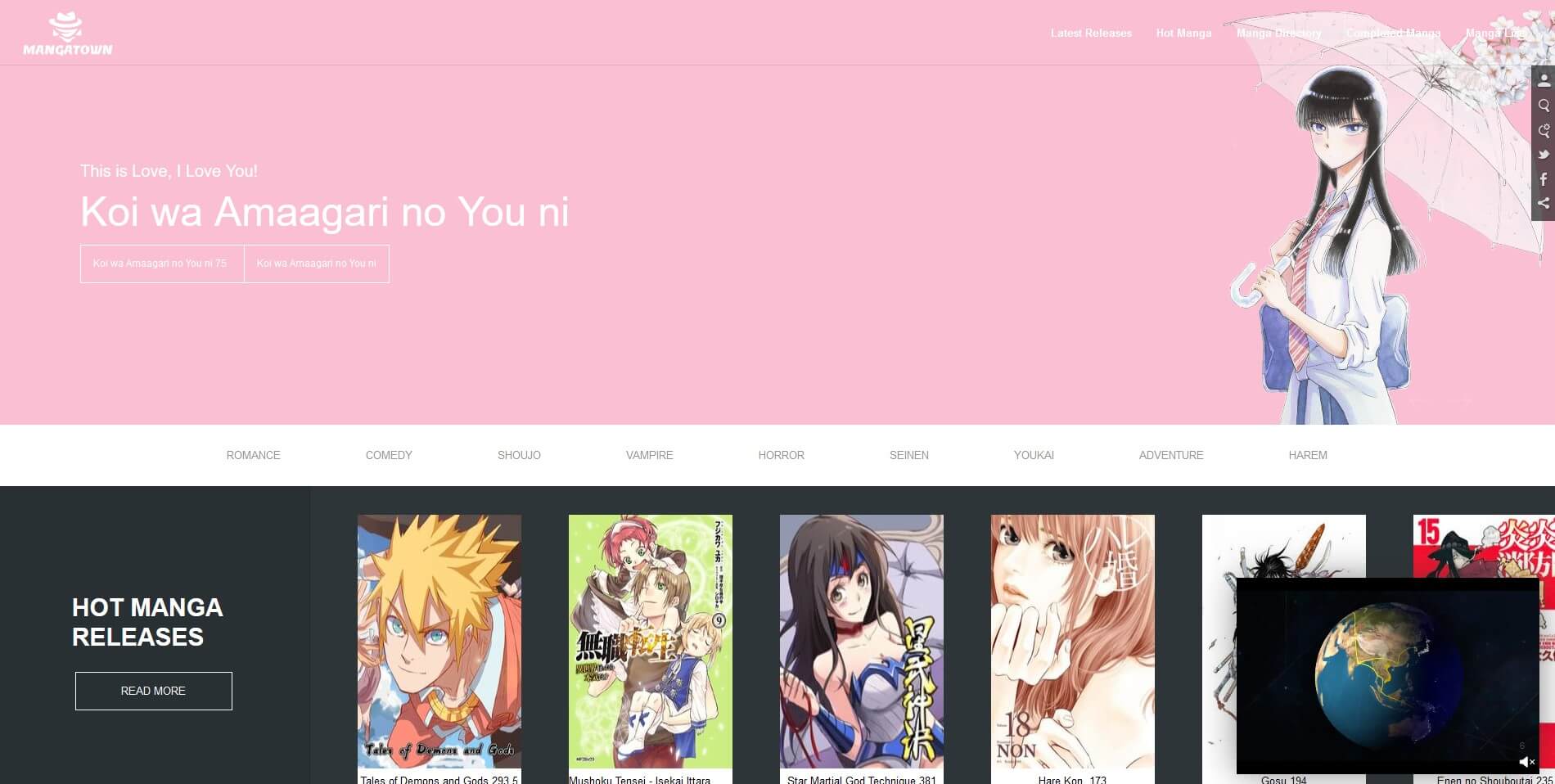 A true-blue alternative to Mangastream, you get a full collection of your graphic fantasies at Mangatown. Some genres, such as Webtoons and Reverse Harem, are quite rare on other sites but freely available here.
There are three types of mangas in Mangatown – Completed Series, New, and Ongoing. As far as Completed series stories are concerned, you can find comics dating back to 1999 here. For those who want the authentic manga experience and want to have a grasp of the subculture, such a collection is mouth-watering.
The top-rated title with a rating of 4.75/5 is Shokugeki no Soma with over a million views. There is no need to even register. Just point your browser at the URL and start reading. All things said and done, a great experience.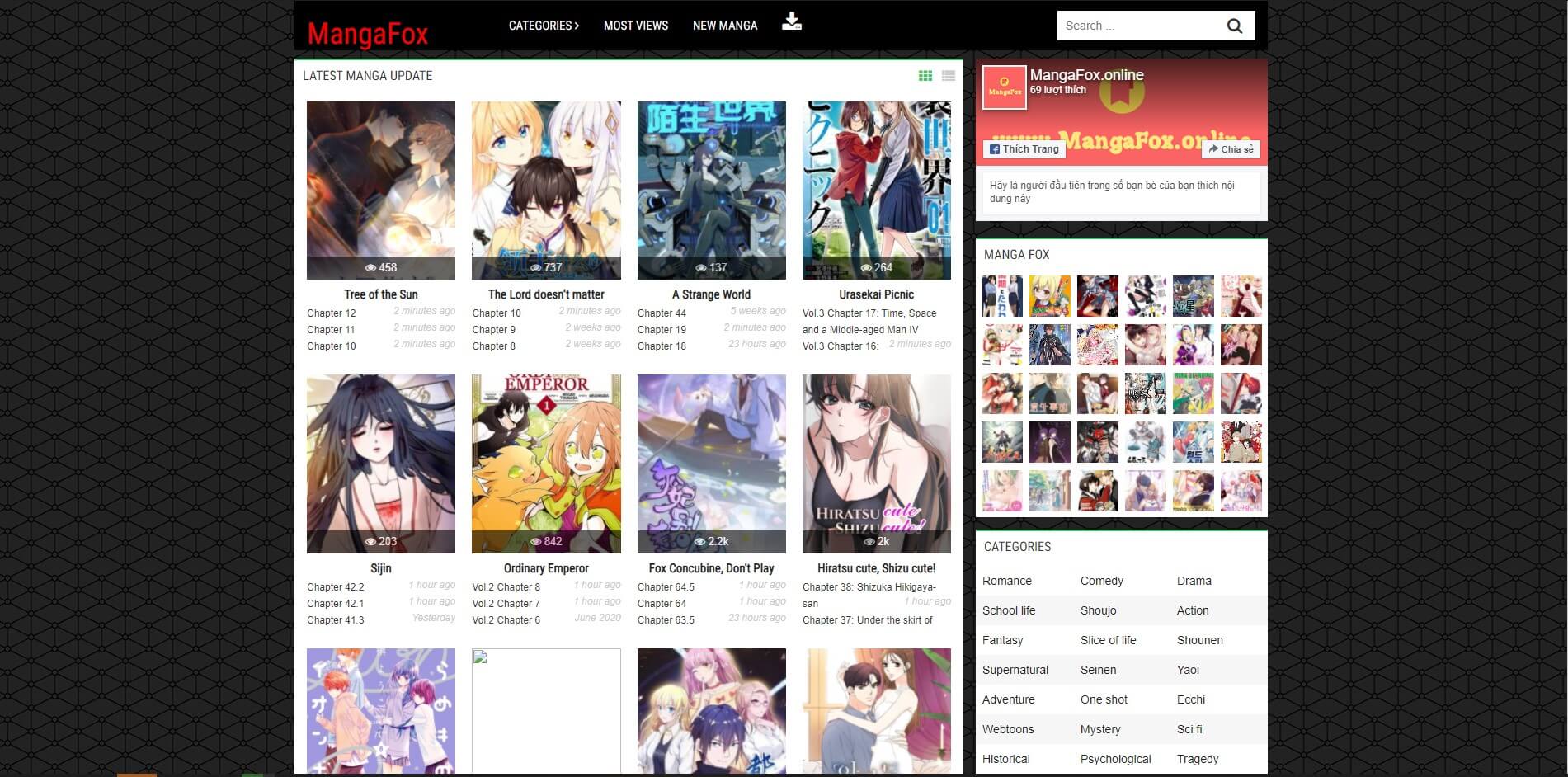 A cool looking site that does not eat up all your bandwidth, MangaFox brings you a large collection of mangas at no cost. The reader is easy to configure. It looks much like the navigation tab that most PDF readers have with a reverse and forward button and four-level zoom adjustment.
You could even press F11 if you are on Windows desktop and make it full screen. Every chapter is preceded by a user-generated summary, and there are numerous genres that would keep you occupied for hours.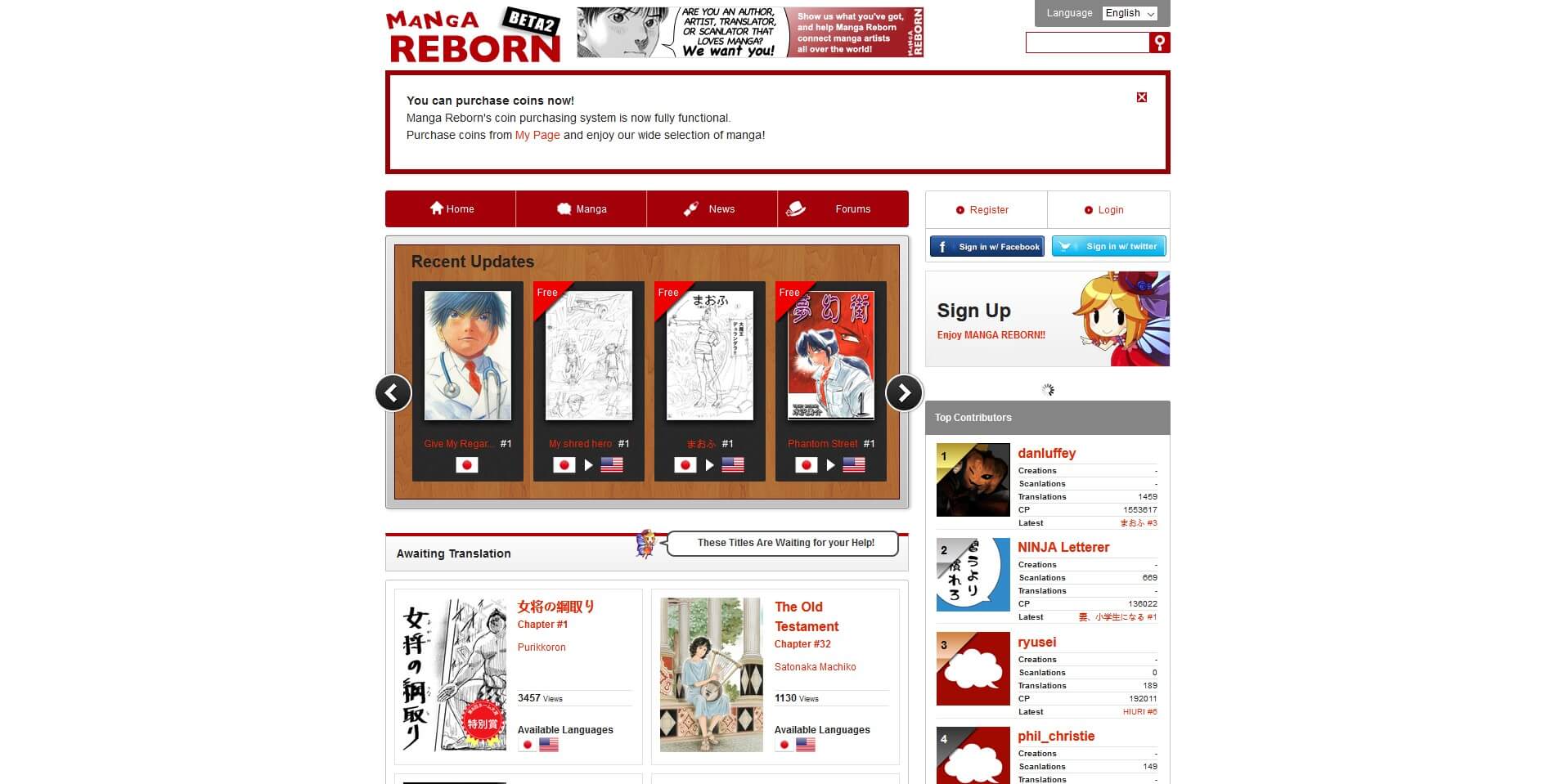 In the About page, Manga Reborn states that it is a legal site. There is no scanlation, and the only available languages are Japanese and official English translations.
In fact, after you open the Home page, the site asks if you are from the US or Japan and allows you to proceed. It, however, does not do an IP check to find if you are really from those two nations! Hence no need to fire up your VPN browser yet.
The site asks for donations that it channels back to creators. The site states that its aim is to spread the culture of manga through legal means. The site is a sort of a SoundCloud for manga. Since it is legal, you won't be able to find the more famous manga series here. Mostly indie productions make it to the catalog of Manga Reborn.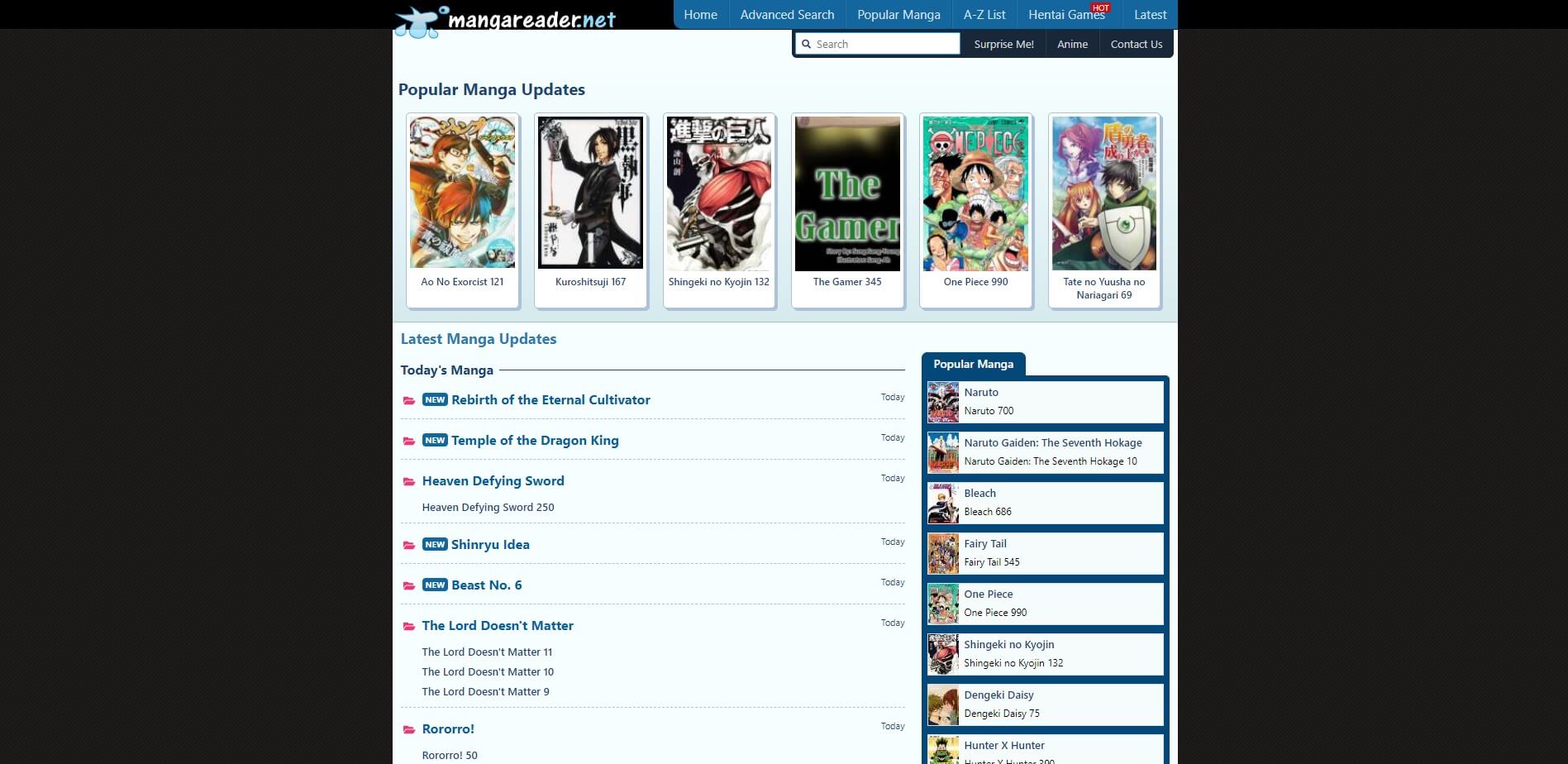 Over the past few years, Mangareader has grown in popularity. The site has a vast collection of translations that are quite accurate and enjoy immense popularity.
Unlike other manga sites, there are no image tiles but direct hyperlinks to each story's start page. That gives it a somewhat downmarket look, but what it lacks in style, it more than makes up for in substance.
The main problem with Mangareader is the huge number of advertisements that take up almost half the page. These can be quite distracting someone who wants to focus on a complex storyline.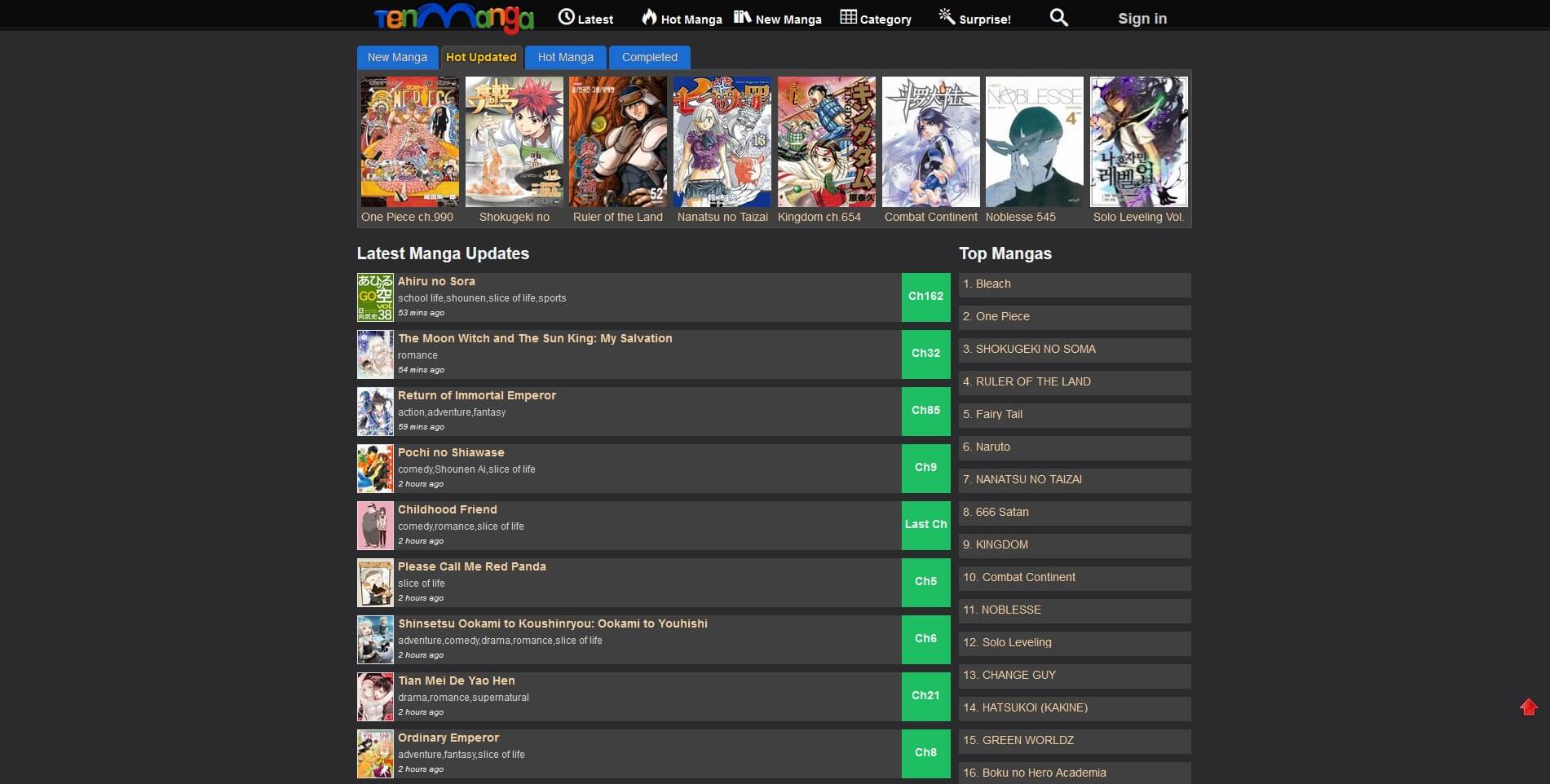 If you are heartbroken after Mangastream's demise, this site is a perfect alternative to explore. With over 25 categories and several thousand titles, Ten Manga is set to emerge as the top dog in manga wars!
You could use the in-browser reader or download and read it through the Manga Dogs app on Playstore and Apple App Store. The search function is quite intuitive and suggests titles as you type. The site can also select a random manga if you are not sure what you are looking for.
A perfect winner, in my opinion.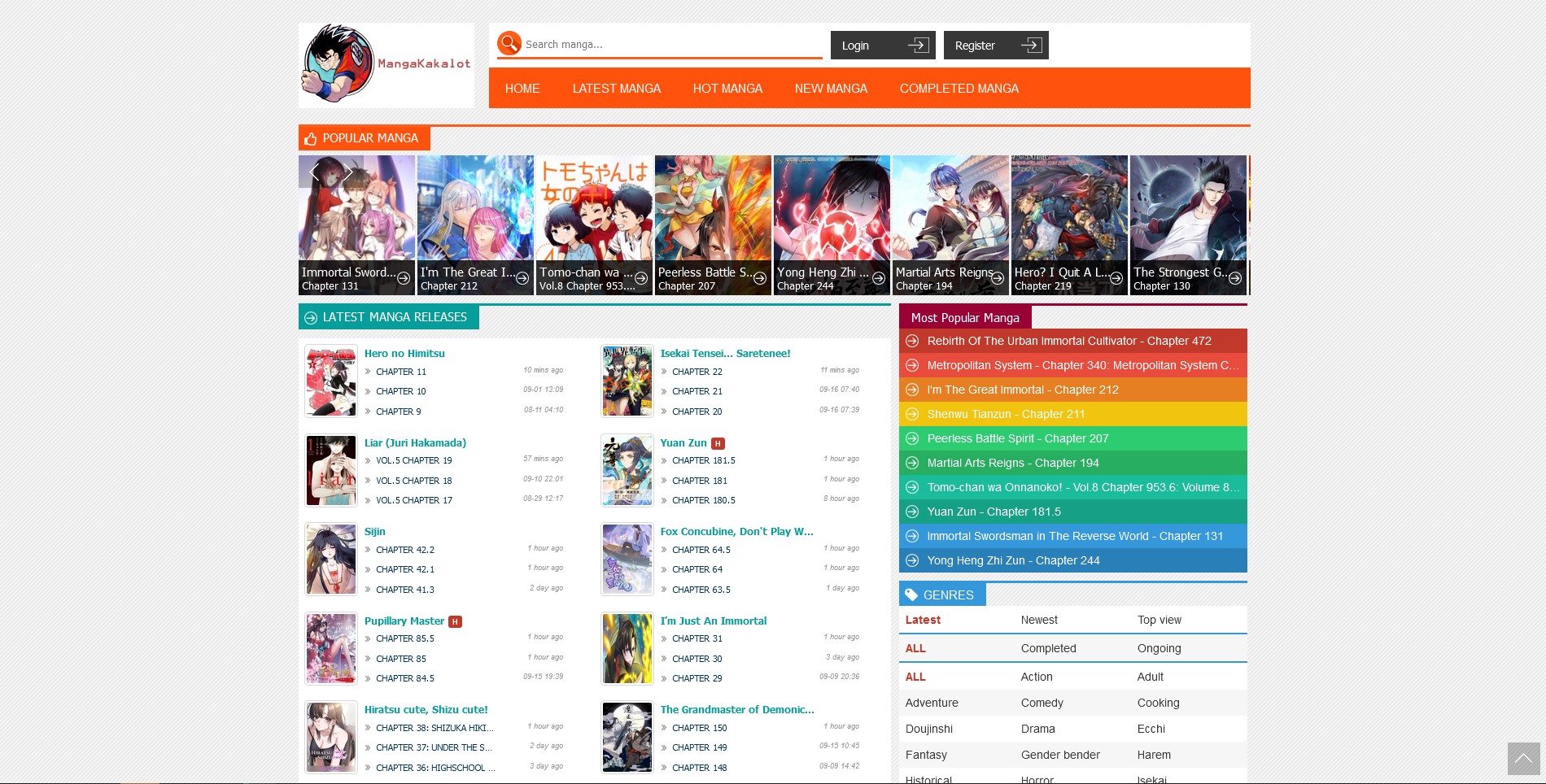 The best part of MangaKakalot is its neat and clean interface. There are no annoying ads, and as you hover the cursor over each title in Home Page, the summary pops out. Really helpful feature. Moreover, the summaries are quite detailed and read more like the back cover of a novel than something hastily put together by a high school student.
The end result is you get to spend your time getting entertained and not chase story after story to find one that suits your needs. A warning. There are rather suggestive advertisements spread throughout the manga pages. Hence be careful that you do not land on a malicious website with a wrongly placed click.
Unfortunately, like most manga sharing sites, it cannot be used well on mobiles.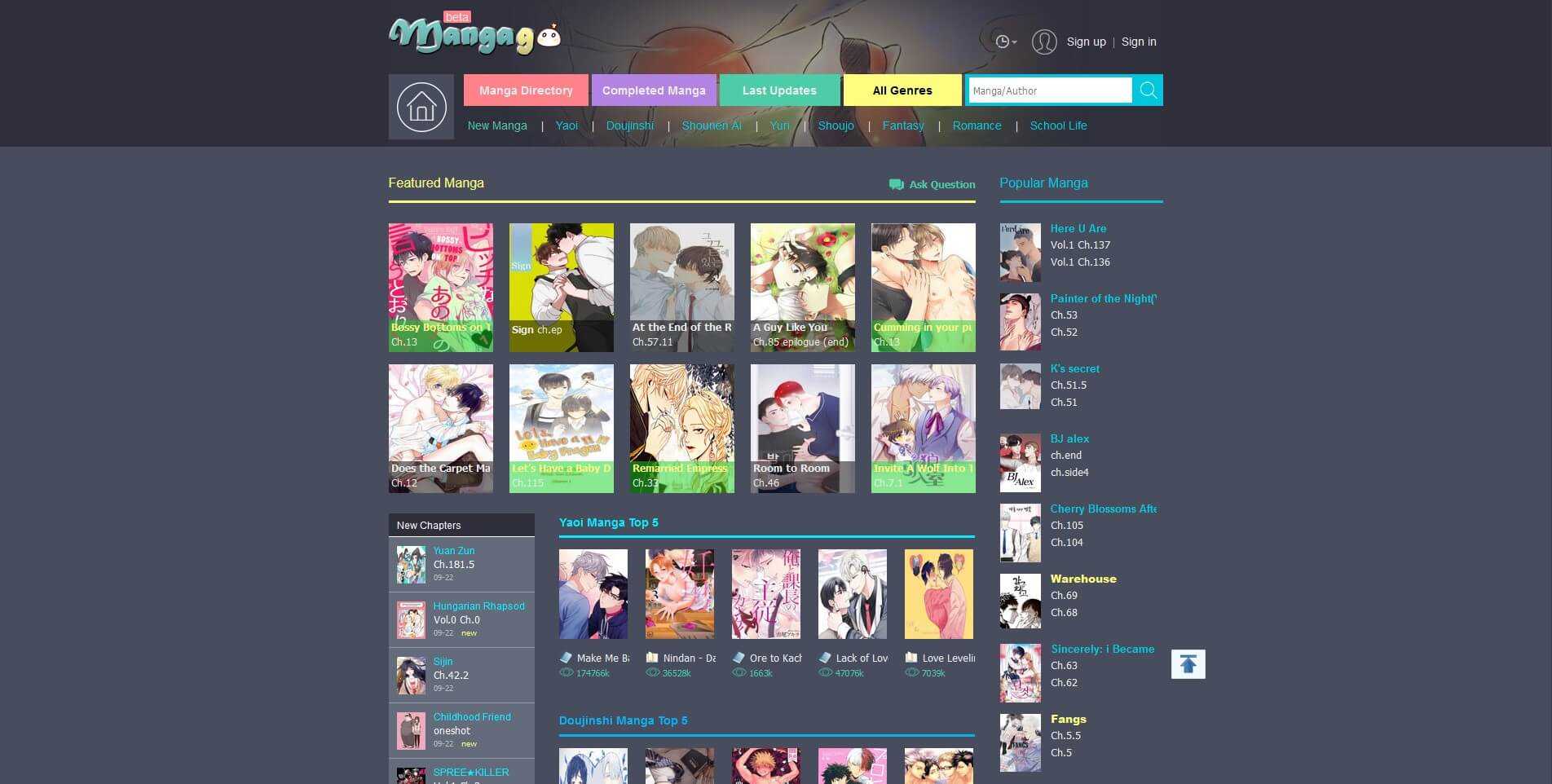 The site is in its beta but has several hundred titles already. Clicking on any story takes you to a full-page reader in a new tab without any distraction or advertisements.
The quality of scans is not very high, but they get the job done. If you want to join the community, you have to register, but otherwise, you are welcome to browse through the entire site as a guest.
A good feature is a list of the top five most popular mangas for the most popular genres. A new user can easily navigate to the fifty most-read mangas using it and get into the groove.
There is also a search bar that allows you to search by title or genre – action, adventure, fantasy, harem, and more.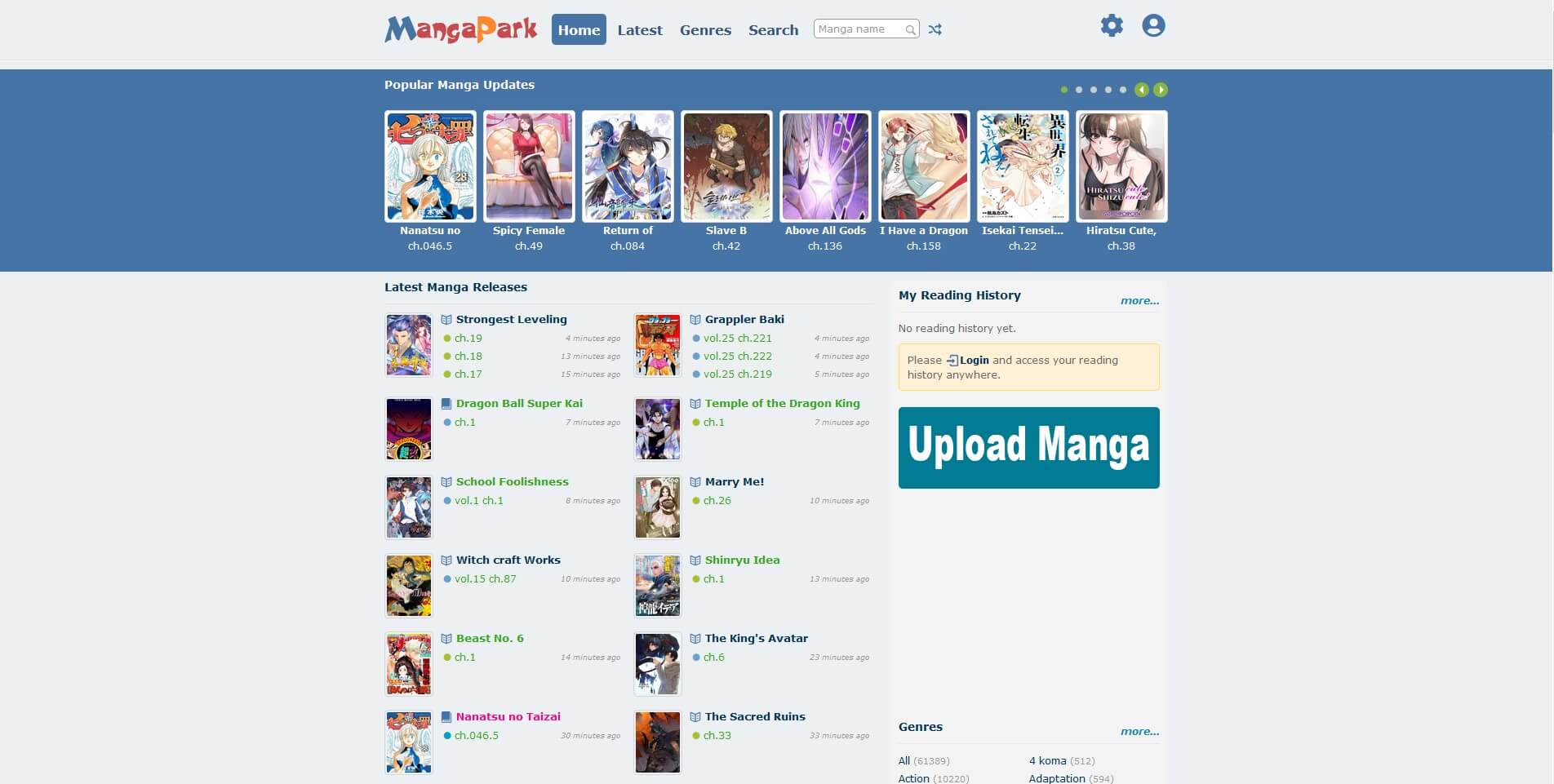 With over 61,000 titles, this is the largest manga site I have seen. Though there are a lot of titles, Mangapark does not provide any story summary. Just a genre classification and few comments on each chapter are given.
You could change the theme color, and the default light blue-suited me fine. There is a filter for adult content that may come in handy. With no pop-ups to get rid of, it is a useful site to discover new mangas every day.
And the story continues…
Mangastream is gone may have ended, but you have no need to worry as a manga fan. As the experience shows, numerous exceptional sites provide fantastic collections and translations of best Mangastream replacement to read manga online on those top 10 list of mangastream alternative website.
So get ready for an intense manga reading marathon and enjoy it.