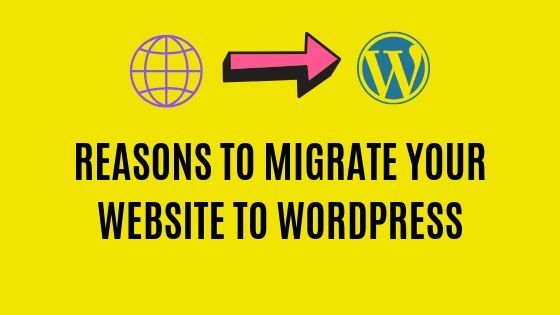 Reasons to Migrate your Website to WordPress
Website Migration typically refers to applying considerable changes to the existing website say in terms of the website's platform, content or design, which can effectively impact search engine visibility. Technically, talking about WordPress, the thought of migration can be crucial for certain companies depending upon the existing issues they are confronting.
[Tweet "Reasons to Migrate your Website to WordPress"]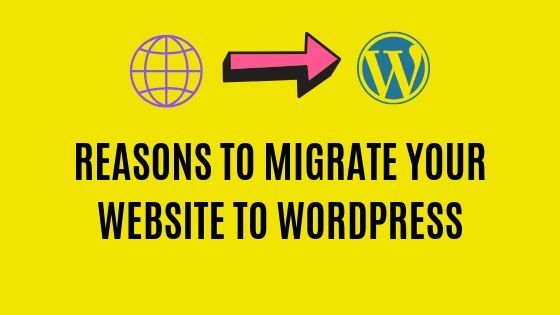 WordPress is labelled as the paramount Content Management System (CMS) ruling across the world. Credit goes to its flexibility and user-friendliness. Those in the thinking queue of whether to migrate to WordPress or not.
Check out these 5 most important reasons for WordPress Migration.
1. Simplicity
Use it and feel it! WordPress is popular enough for its swiftness and easiness. Beginner, as well as a professional both, can avail its effective tools for managing contents, publishing posts, editing images/texts and lots more. Even the backend operations such as updates and plugins can be easily handled with basic IT knowledge.
2. Boosts Search Engine Optimization
The phrase 'Survival of the fittest' is highly applicable in the World Wide Web domain. Websites that are not updated round the clock and often remain in dormant mode are as good as not existing. Google pampers and ranks those websites that serve it with rich quality content. So one must ensure that your site contents are genuinely and frequently updated in order to heighten your SEO. WordPress yet again win the toss in this regard as it's super easy to carry out managing and updating of contents. In addition, there are specific plugins to help you out with the keywords selection.
3. Quick Uploading
No one prefers a blank screen. Not even for 2-3 seconds. Slow uploading will negatively affect your incoming traffic leading to high bounce rates. Her in lies the importance of migrating to a much powerful and robust option, that is WordPress. Irrespective of low or high traffic, small or medium scale website, WordPress offers a consistent and pretty fast upload time that is no doubt appreciated by its millions of users.
4. No Cost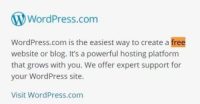 Yes, sometimes quality does come free of cost except if you highly admire premium themes. WordPress is an open-source CMS, has largely attracted innumerable users. This being one essential reason for migrating to a WordPress site. From security to updates to SEO, what rest one can get free of cost.
[Tweet "one essential reason for migrating to a WordPress site"]
5. Highly Scalable
The scalability feature of WordPress makes it flexible enough to append new features thus extending its functionality. With adequate and good hosting, one can incorporate a large volume of data such as web pages, images, media or posts, simultaneously maintaining the performance. So one can be assured of the development and growth of the site.
Apart from this, WordPress Built-in Blog completes almost all your expectations from a good website. Blogs are the lifeline of your business which connects your audience to your actual site. Not only WordPress offers you with at par blogging capabilities but it automatically appends pages like tags, archives and categories to your site which prove to be efficient in search engine's indexing.
Migrating to WordPress is rather an intelligent decision which one can never regret.  And time and again we repeat that go in for the experts' advice in successfully achieving this. At least make a start with one to one live chat with the professionals at SeekaHost which will resolve all your queries and worries. Or Check the WordPress Hosting Packages
As for now, long live WordPress!