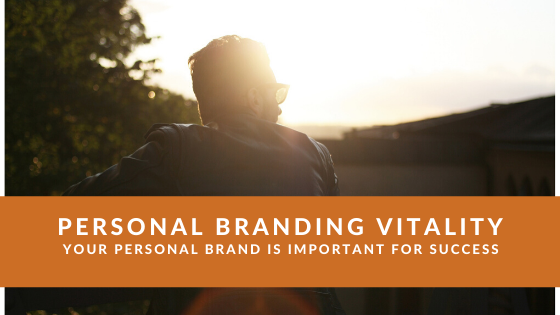 Personal Branding Vitality: Why Your Personal Brand is important for success
"Is that you on a YouTube video getting punched," asked a very senior executive of one of my largest global clients.
"Yes" I replied and I asked him if he was into Martial Arts, to which he replied he wasn't but he explained to me that he searched everyone he was going to meet online!
"I Google everyone," was his actual statement.
This was ten years ago and despite owning a telecoms staffing company, another software company and an online marketing agency, I still hadn't got round to building my own online brand.
Absolutely crazy I know…but welcome to the true world of an entrepreneur!
I had learned the lesson of why your personal brand is so important for success right there and then.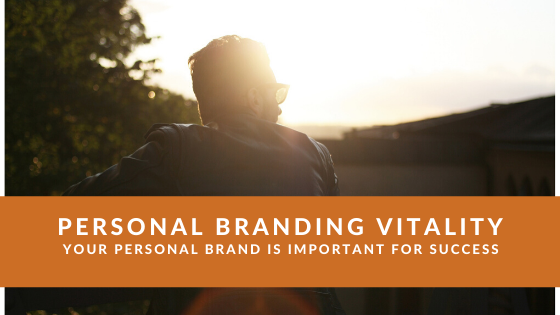 My client had started to build a picture of who he was going to deal with and he explained that he needed to see the people who were behind the companies and that would tell him a lot about the culture that was being driven through the rest of the organization.
I was running a global technology staffing company, so I was all about people — skilled people who could bring value to technology companies and I was the intermediary, who had to represent this value and the people in their best interests.
The only "brand" they had was their resume/C.V.
Thanks to the Internet and the ability to get a blog online very quickly, there is no excuse for anyone not to build their own personal brand today.
If you want a very simplistic view, then think about your blog as being your online resume and use that to build a very powerful brand over time.
Another thing that is so important to understand is the fact that you are building long-term value — your brand is a piece of online real estate.
It's something I should have given much more thought to, but when you are thick in the action running two global companies, you forget the obvious and ten years down the line I am now working hard to build my own personal brand.
Please don't make the mistake of waiting to build yours.
I talk briefly about building your own personal brand here.
And I can tell you that each of my children has their own domain names and are busy mapping out the structure of their own sites to give them the best head start in the world.
Personal Branding Examples
What do these people have in common?
All of them have built fantastic personal brands.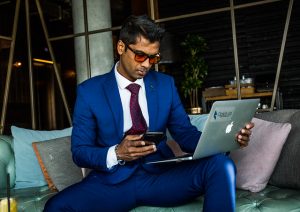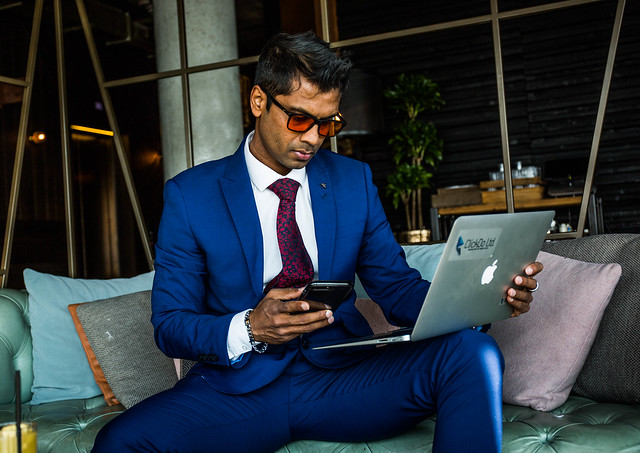 And keep an eye out for this guy Fernando Raymond, who is in the next generation of Internet influencers.
You don't need me to tell you that today's economy is way more competitive, uncertain and volatile — consumers are far more choosy when it comes down to spending their hard-earned cash.
Now I have been a recruiter and owned recruitment companies — I have spent half of my life "selling" the skills of the candidates that I have tried to find jobs for, so I know how to take someone's skills and represent them to a third-party.
But in today's world, where around 90% of the population are expected to be online by 2030, I don't expect anyone to be using someone's Resume/C.V. as the main source of information when it comes down to recruiting them.
In fact, I have one of many unfinished projects on my hard drive — one entitled "death of the resume" and I truly believe that over the coming years, we will see a war for talent, with the power handed effectively back to the people in the job world.
Companies will be continually searching for talent on demand and they will find that talent on the Internet, so it is imperative to make sure that if you are a job-seeker, you have an online presence.
Seth Godin uses the term "lynchpin" and talks about the growing importance of being indispensable to an organization and I cover the topic in another article I wrote, "How to become a linchpin at work and be the best employee."
I describe the process of building the foundation of your personal brand in the article.
But let's forget the job world for the moment and look at another big threat to the human world — automation and artificial intelligence (AI).
If you take the threat at face value it is easy to see that machines will replace human tasks where possible and if it is possible to automate a business function, then it will be done.
Nothing wrong there if course as it is part of a progressive society and inevitable in some ways.
But what about the "human factor?"
Robots, automation, and machines for the moment do not have the emotional intelligence that humans possess, so here is where the human factor will come into play massively.
Your personal brand will be the place where you can showcase your own understanding and abilities, especially when it comes to the qualities of emotional intelligence.
There is no time to waste — get online now and start to build what I believe is the most powerful value you can build.
If we go back to my former client who searched everyone on the net before he met them ten years ago, it is not unreasonable to see that if you want to find out about someone you will search in the same way — pretty obvious actually.
Whether you are looking to build a following on YouTube like my 9-year old son, finding that next career opportunity or explaining to your customers, that you are the driving force in your own business that was formed from your own vision and values, you absolutely must be online building your own personal brand.
Your Legacy
At fifty-five years of age, everything I do now is for my children.
I had children relatively late in life and that is both a good and bad thing from my perspective, so I will focus on the good — I have lived more of "life" and having children later gives me the chance to put that experience to use.
As a business coach and mentor, people always ask me as to what is my coaching style and the reply is easy:
I give the advice that I would give to my children and also the advice I would want to receive from someone else.
But most importantly, there are so many things I want to share with them and many I have simply forgotten.
Building my personal brand has forced me to go back through each of my life experiences and re-live them — I use these to help my own children, but through my online presence they have a reference point to always go back to.
Living in Dallas, I met a lovely lady who had no children but wanted to leave a legacy in the form of an award for businesswomen who overcame personal struggles and challenges, just as she had in her career and on the route to success.
She has built a company and a strong brand around this — the award will be presented to students who win it from her former University.
There are so many reasons to build your personal brand and it is impossible to cover them all here, but hopefully, you can get the idea, so get online and start now.