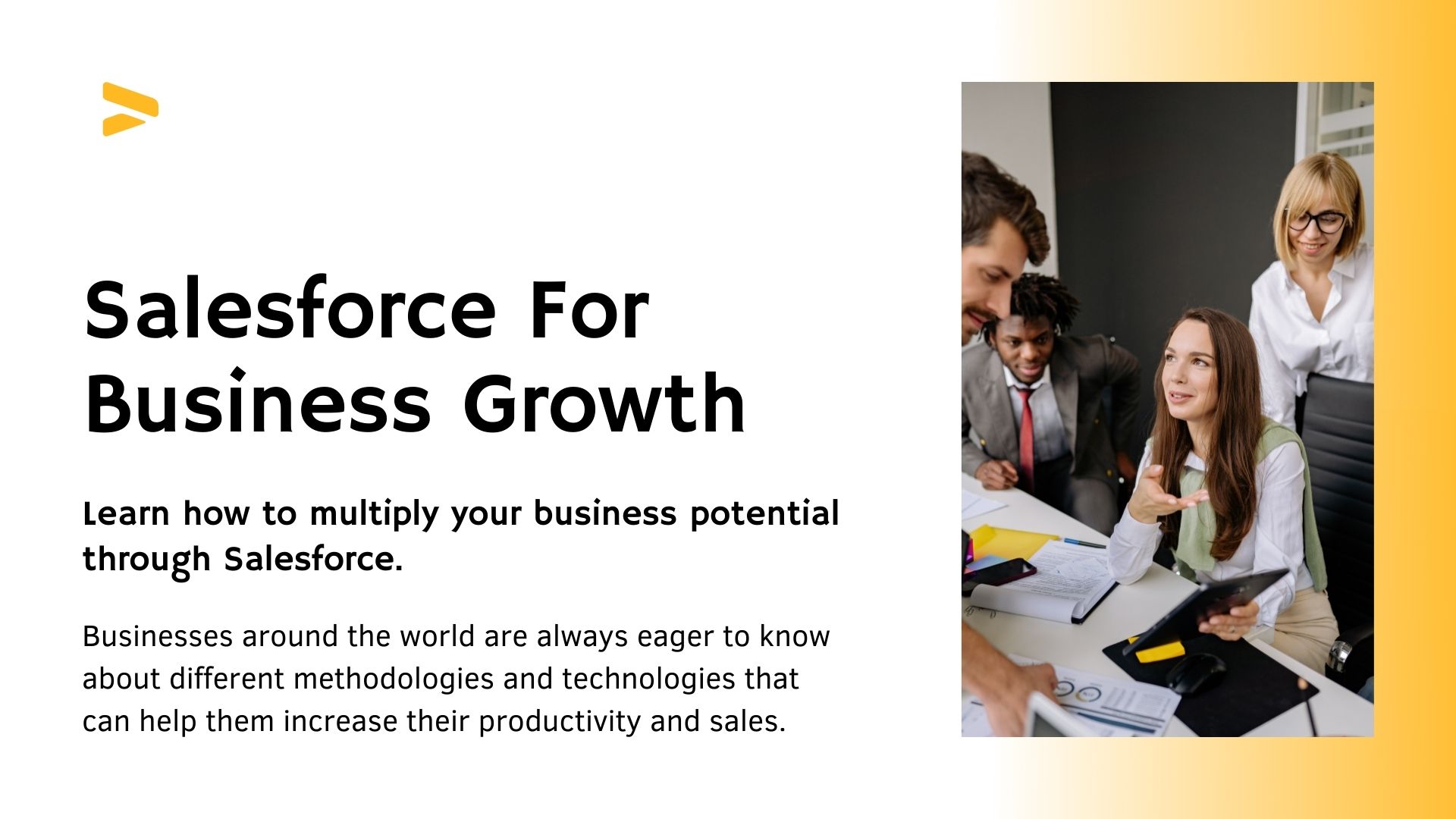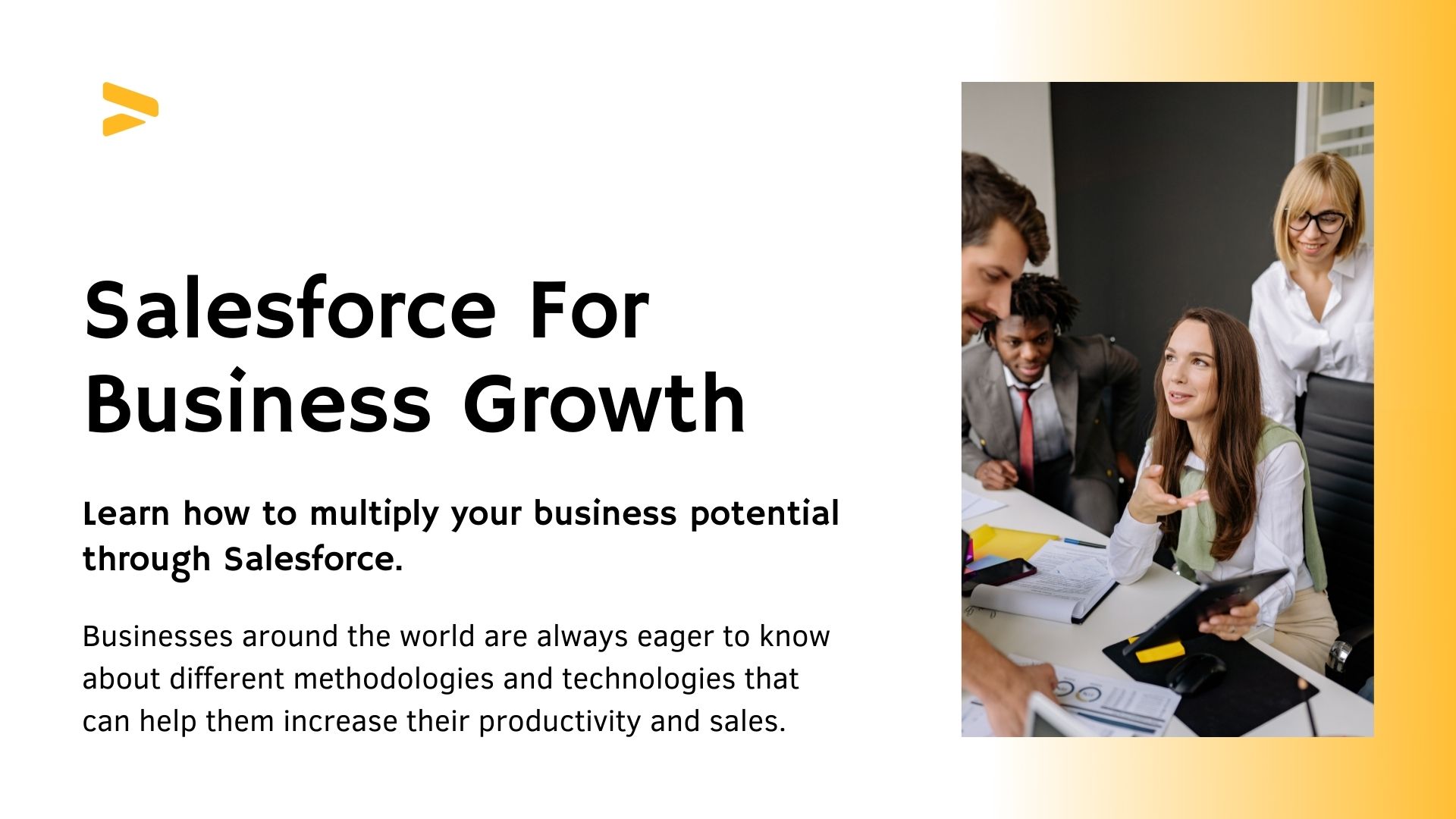 How to multiply your business potential through Salesforce?
Businesses around the world are always eager to know about different methodologies and technologies that can help them increase their productivity and sales.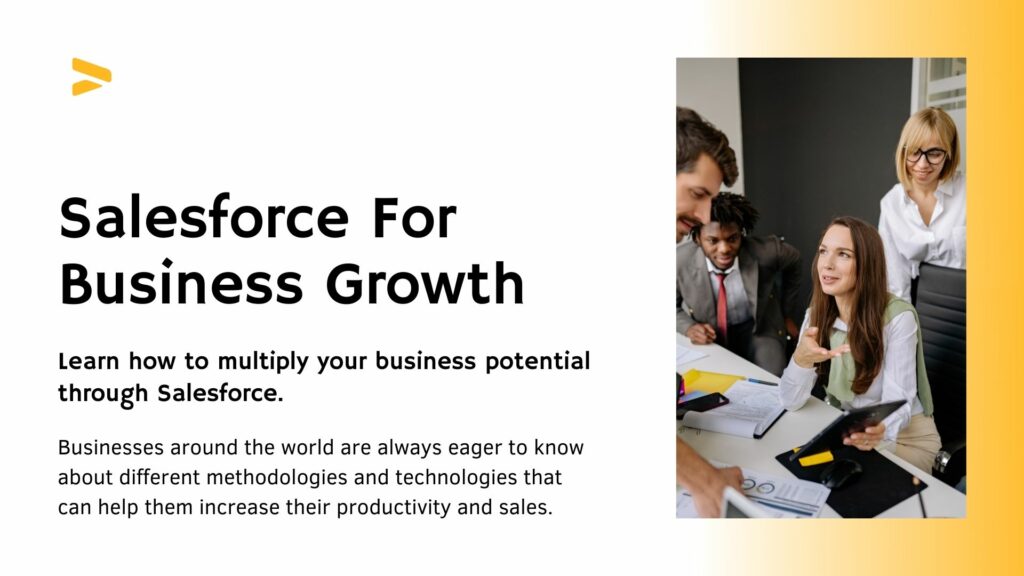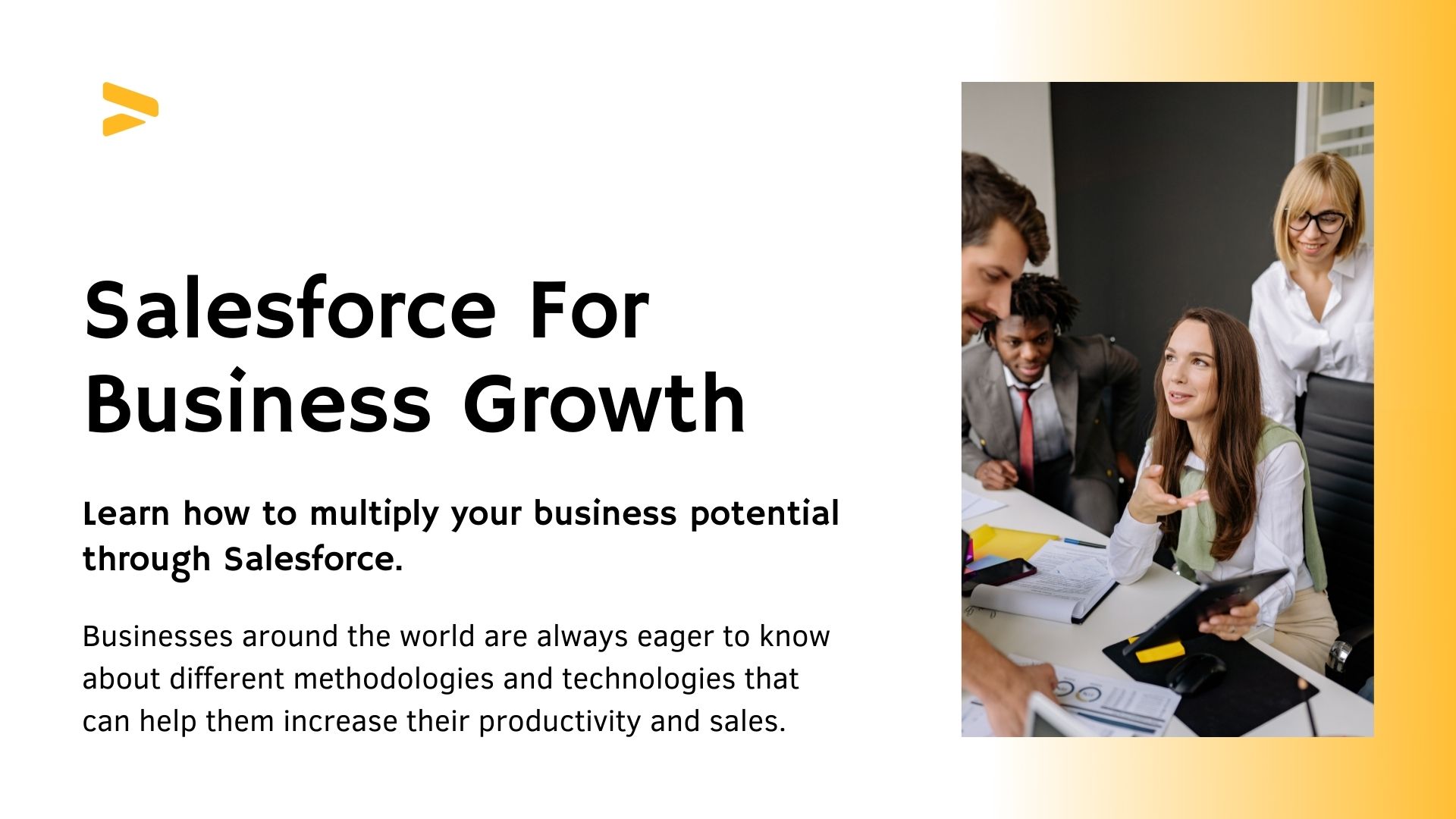 While there are several such productivity platforms available in the market, only a handful of them possess the right competency and capabilities needed to provide tangible benefits in real-life instances. As the world's number one CRM, Salesforce is among them. 
The company enjoys a global adoption and its client base includes diverse businesses ranging from new startups to global corporate conglomerates. 
In this post we will mention some features of Salesforce and how can businesses use them to achieve milestone success in different fields like marketing, sales, and productivity: 
Offer unmatched customer experience 
The facts say that customer-first companies with a keen focus on delivering superior shopping experiences are more likely to build a stronger brand identity in a relatively shorter period. 
By following the suit you can also achieve a superior brand position and pace ahead of your competitors. 
Two Salesforce strategies that can help you offer a unique shopping experience include: 
Leverage Salesforce Marketing Cloud:

Personalizing your communication according to the intent, interests, and profile of your customers is the best way to build a strong brand image in the market. 
Salesforce marketing cloud providers give you the right tools to do just that. It offers you the capability to personalize your entire marketing communication through social media and email to touch the pulse of your customers. Along with creating engaging content with an interactive approach it also allows you to add additional value-building resources like call-to-action buttons that prompt recipients to take instant actions and increases the chances of closing the deal.
Moreover, the Marketing cloud also brings you a valuable wealth of insights about your customer like sales, interactions, current stats, and engagement among others. 
Review past campaigns:

Historical data analysis plays a vital role in optimizing the strategies for maximizing the conversion probabilities by identifying and replicating the key factors behind successful campaigns. 
Salesforce empowers customers with the required consumer insights for tracking marketing campaigns, dialogues, performance criteria, and prospective leads that allow businesses to segregate the value-building campaigns and deeply study their core strengths like specific teams, timings, and communication methodologies. By applying the same metrics in their present marketing campaigns, the enterprises can multiply the probability of positive outcomes. 
Promote mobile friendly culture
The ever-growing popularity of mobile has made it mandatory for tech companies to optimize their websites and applications for smooth working across different mobile devices. The mobile publisher feature of SAlesfroce makes it easier and quicker. 
It enables enterprises to customize their designs to precisely align with smaller parameters as well as the latest shopping trends. Along with ensuring a smooth workflow for increased productivity it also allows enterprises to deliver better shopping experiences to their customers. It places them at an advantageous position in the market and a pace ahead in the competition.
With the return of remote working gaining wide popularity, it has been important- more than ever- for enterprises to adopt mobile-purposed tools to facilitate and speed up team collaboration.
For that purpose Salesforce has developed a strong array of productivity-focused mobile tools that facilitate scheduling, streamlines team management, and smoothens the overall workflow through sophisticated apps with user-friendly features. 
There are specifically produced apps for different departments like sales, marketing, HR. accounting, IT and otherd.
Multiply CRM capabilities 
Salesforce empowers businesses to sync disparate operations through seamless integration of various processes in the platform. 
These integrations enable businesses to improve client support processes, sales procedures, after-sales service and deliver a wholesome experience that helps in acquiring new customers while gaining maximum value out of the existing ones.
Salesforce platform allows customers to embed credit card processing software right into its platform that enables sales teams to directly take payments in the CTM. It compresses the workflow by eliminating the need to transfer the sales accounting department.
 Along with making the workflow agile it also relieves the workers from unnecessary stress or follow-ups.
Likewise the Salesforce also allows businesses to integrate sales, dropbox, Google workspace, and other business operation tools.
Besides that, the enterprises can also integrate external applications to the CRM through Salesforce AppExchange to make their CRM experience more relevant to the current needs of specific departments.
Avoid customer frustration through self-service portal
The self-service portals empower end customers to resolve their issues by accessing relevant services. It streamlines the support tasks and relieves staff from unnecessary burdens while also multiplying the customer service capabilities of an enterprise. 
High demand makes it difficult for businesses to provide immediate services to the shoppers and it further results in more issues. 
To avoid this situation Salesforce enables its uses to embed the self-service portals into their platform. Instead of having to wait until a support executive attends them, the customers can use these self-service platforms to independently resolve their issues on their own. Along with preventing customers from being frustrated, it also eliminates the dependency and makes them feel empowered.
With self-service portals the customers can reset the passwords, request more information, local general queries and transfer the complicated ones to the support department, and report specific incidents that need support.   
Stay ahead in competition with AI
AI is equipped with highly sophisticated capabilities along with the ability to learn and grow on its own which makes it almost an indispensable tool for growth-oriented businesses. Along with gaining deeper data insights it also allows businesses to automate business procedures and forecast future shopping trends. 
The Einstein AI of Salesforce is a high productivity enabler that streamlines uncomplicated customer experience, compresses workflow by eliminating tedious processes and multiple steps, and offers much more precise forecasts that allow enterprises to get the most out of their marketing communication strategies. It Positions the enterprise at the forefront of the market. 
 The business can automate data storage and get access to the highly precise future prediction of lead opportunities based on email & calendar sync, contact records, account insight, and more. 
It also enables the teams to add chatbots into the social channel and site to further enhance the customer communication and deliver an unmatched after-sales experience.
Conclusion
As we are inching towards the festive season and new year 2022 the businesses are eager than ever to start their marketing strategies and adopt progressive methodologies to register maximum sales by the year-end. The salesforce makes things easier by provided a wide range of automation, integrations, solutions, and multiple platforms to help businesses to multiply their potential and meet the sales objectives.