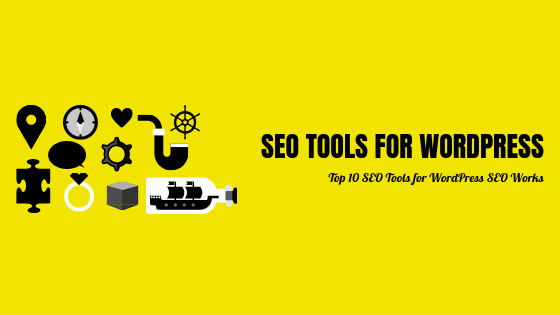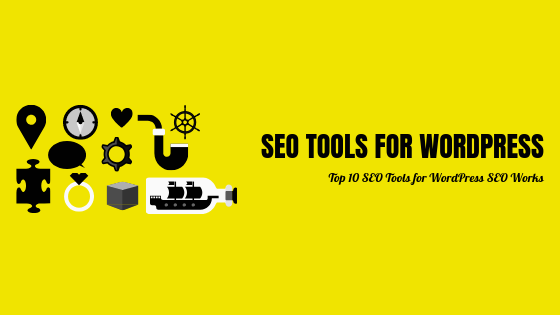 Top 10 SEO Tools for WordPress Website search engine optimization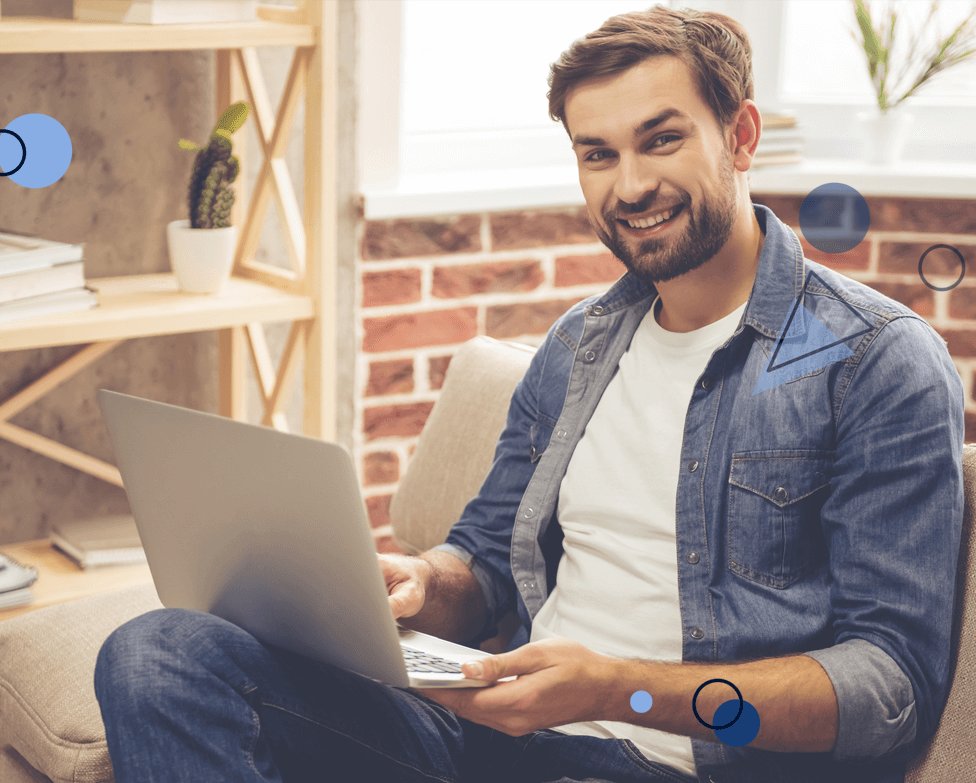 By John
WordPress is, without doubt, the preferred CMS for many webmasters because of the huge availability of SEO plugins and tools that aid your website to rank higher on search engines.
The fact that over 60 million websites are running on WordPress makes it the most popular content management system in the world.
WordPress is also used for other applications such as the pervasive display systems (PDS). And as it is based on PHP and MySQL, allows for the use of MariaDB or MySQL databases, even SQLite database engine can also be used along with WordPress.
[Tweet "WordPress is, without doubt, the preferred CMS for many webmasters because of the huge availability of SEO plugins and tools"]
In this post, I will be highlighting the top 10 SEO Tools for WordPress search engine optimization that will help your site to gain more visibility on search engines.
Top 10 SEO Tools for WordPress based Website
The importance of optimizing your website can not be overemphasized, more reason these SEO tools and plugins will come handy to help in improving the SEO of your WordPress sites.
Any listing of the best tools for SEO on WordPress that fails to make SEO by Yoast the number 1 should be disregarded. SEO by Yoast boasts of over 5 million installations, and have been downloaded for more than 189 million times; they sure didn't arrive at those stats for anything!
Yoast effectively takes care of the optimization for meta title, description, and meta keywords for each of your post or page to ensure the best performance on search engines. It also allows you to write custom title for your site, category and tags, or even to add Open Graph data, such as Twitter Cards, and Sitemaps to ping search engines whenever your contents are updated.
If we are to list all the capabilities of Yoast, we'd be stuck writing it for far longer. You can visit the official site to see all the benefits of this wonderful SEO tool.
The Broken Link Checker is a WordPress plugin that comes completely free and allows you to discover links that are broken on your site. It affords you the tool to fix such links without even the need to edit your posts.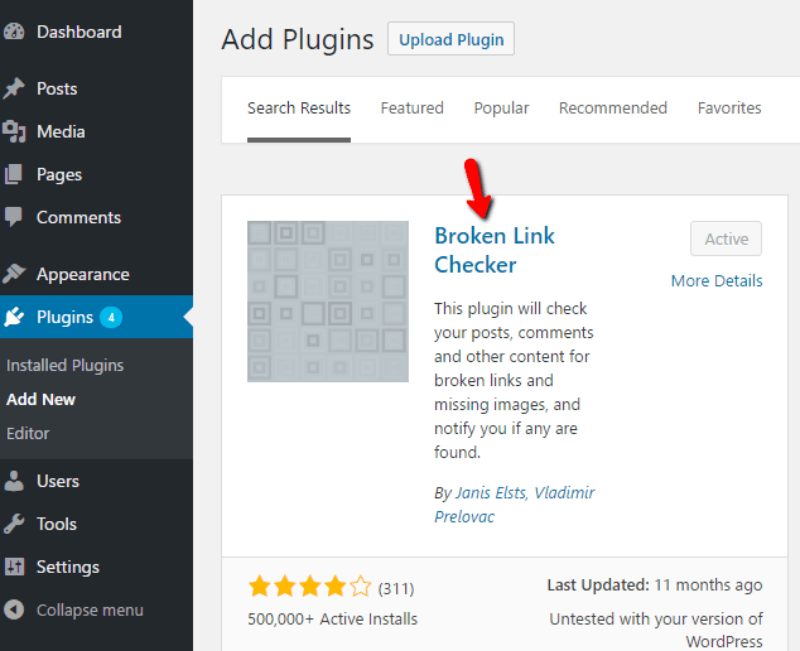 In case you're not aware, broken links can cause some real trouble for your site performance on search engines. So making sure you have a tool that takes care of broken links is of paramount importance.
The Rel NoFollow Checkbox is a plugin that adds an easy to use the checkbox in the link popup of WordPress post editor so that you can easily check the box to open links in a new tab and make them nofollow as well.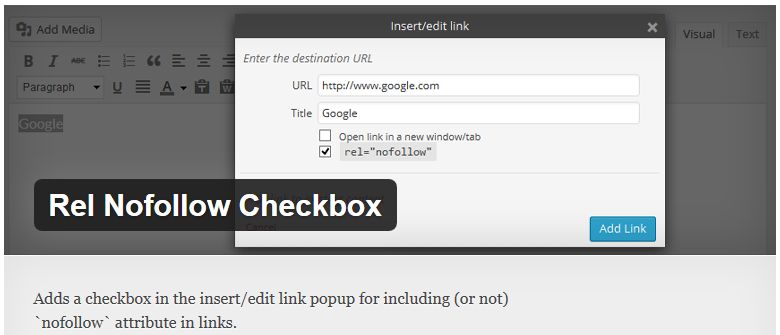 It should be noted that whenever you add an external link to your site, it should be nofollow and this tool makes it easier by simply checking a box.
This tool enables you to measure how long your site actually takes to load, even down to the millisecond. You only need to enter the site URL to test and pick any of the server locations, within a few seconds you'd be provided with a detailed site speed report.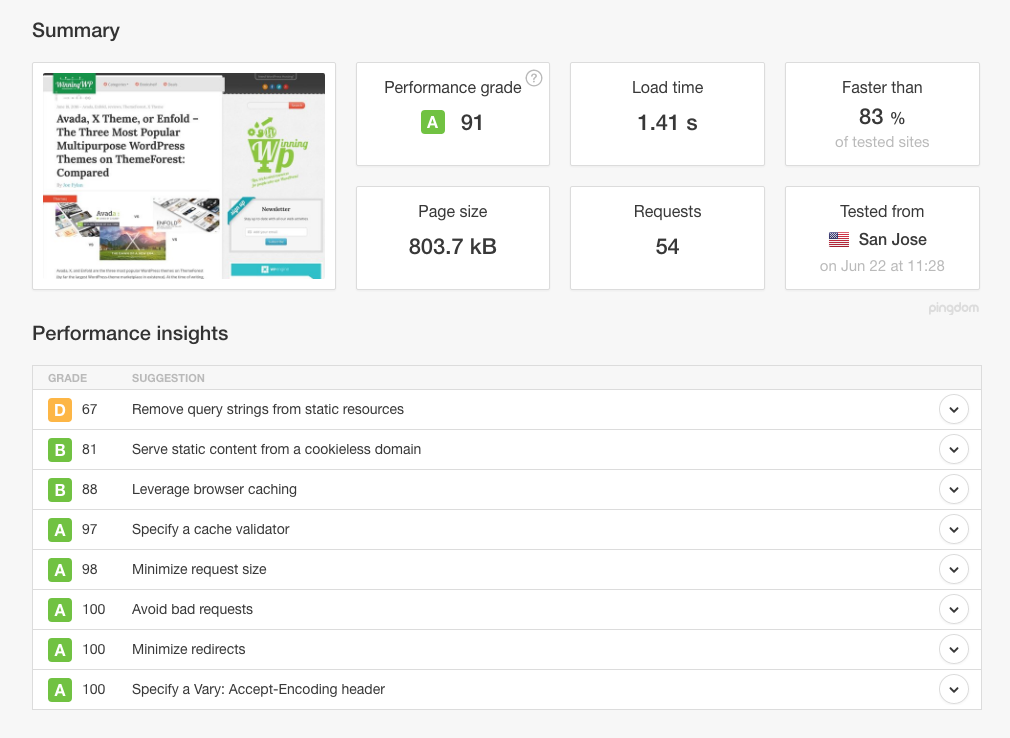 Pingdom also helps to compare your site speed with others, to enable you to know how well it stacks up against those other sites on its database, and it will provide you with actionable performance insights you can use to improve your site.
While there isn't any inbuilt method to implement rich snippets with WordPress, the All in One Schema Rich Snippets is among the top plugin that makes it work for your site.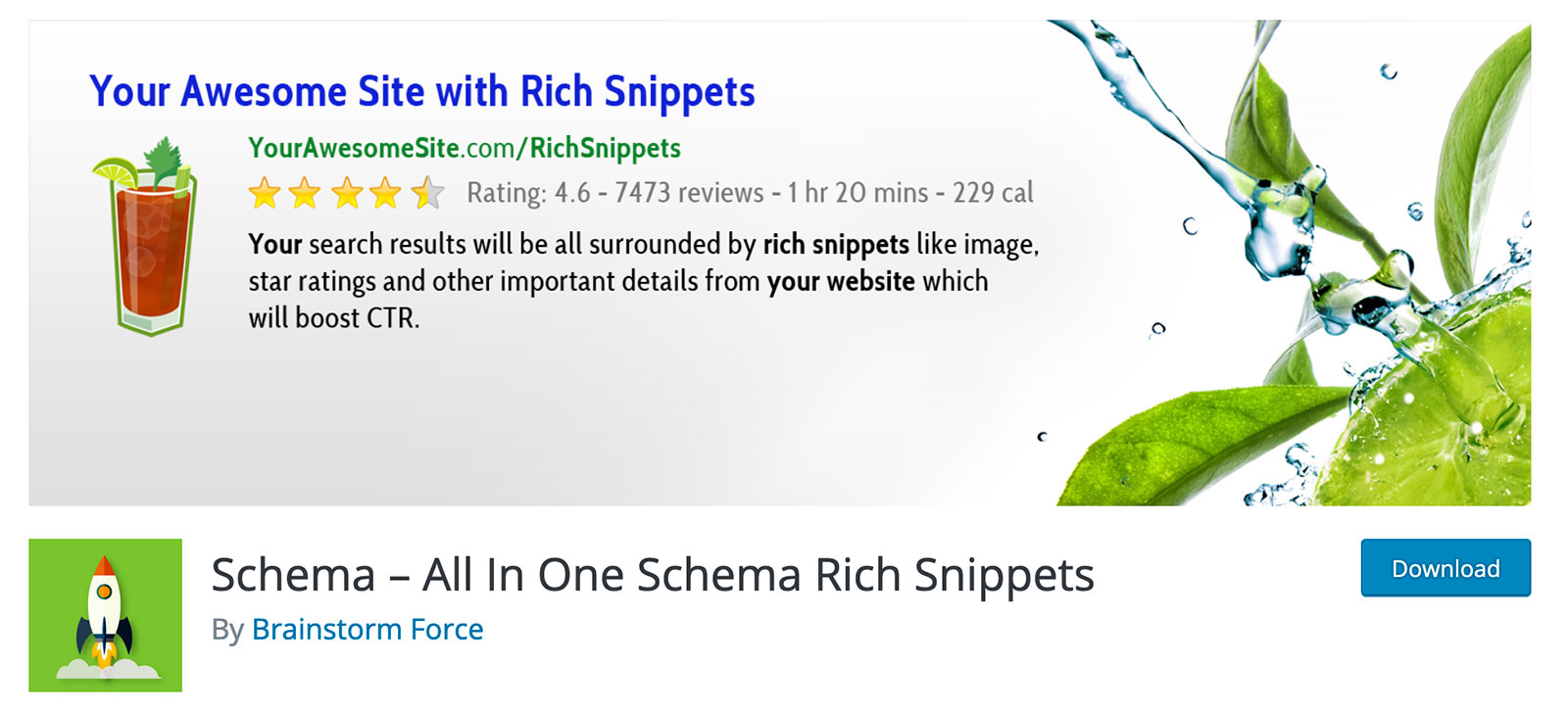 Such rich snippets come in the form of visual elements like star ratings, and other important data that might usually attract users' attention by offering something that's quite different from the regular web search results.
It is often useful for eCommerce product pages and reviews, which data is highly recommended by Google because they are visual ways to see the importance of such products, without unnecessary intrusion, and still reveals valuable information to users.
This WordPress plugin uses AI to avail you some advanced SEO which is relevant to content editors, as it helps to organize your content while easily automating the structured data markup.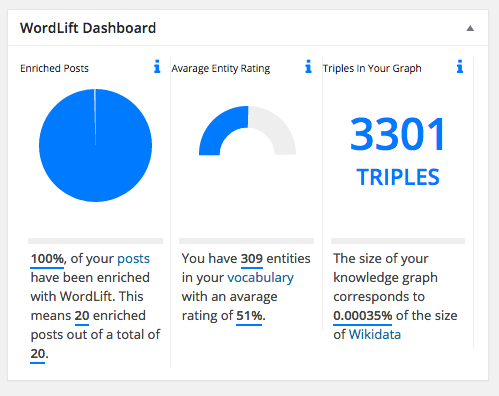 WordLift amply improves on content discoverability with the addition of recommendation widgets, internal links and semantic-rich data.
This tool is meant for newbies in SEO, with complete SEO suite for content creators that eliminates all the complicated SEO elements. The SEO Squirrly plugin generates recommendations for different scenarios which you can start by typing in your topic.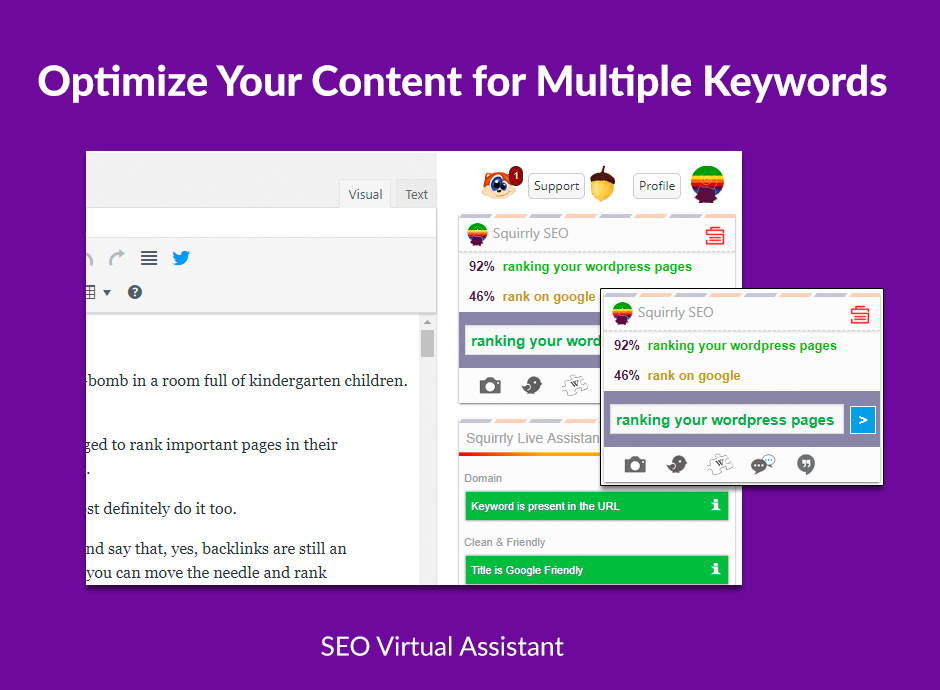 And the desired keyword is punched in as you continue writing your content, with a series of green lights activated in real-time. It's just like having an expert guide you as you go about writing your contents.
Rank Math is perhaps the swiss army knife of WordPress SEO, as it comes with almost everything you'll need to fully take off with your on-page SEO, allowing you to control noindex, nofollow, noarchive meta tags for all individual posts.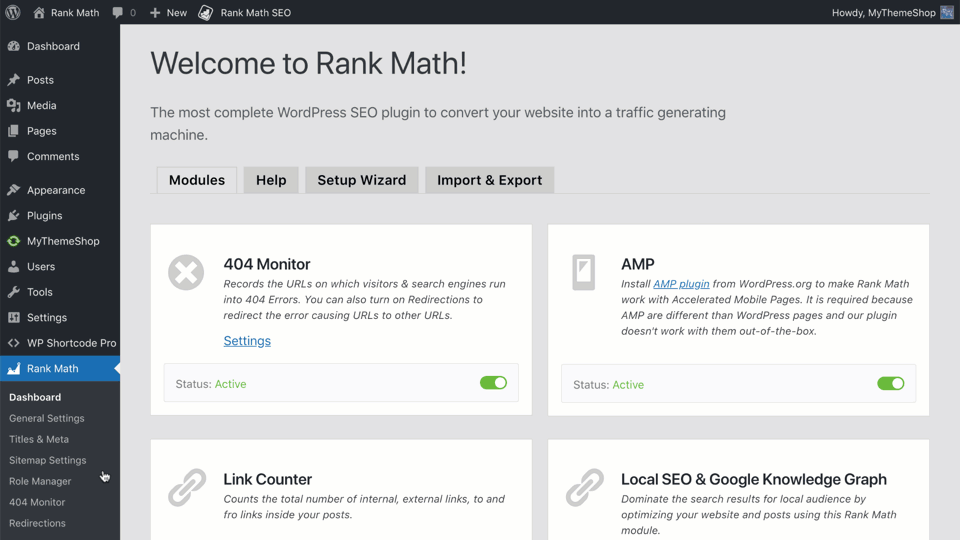 It combines the features of multiple plugins to bring all the essential thing into a light-weight and easy-to-manage plugin for WordPress.
This tool offers a fast, lightweight SEO plugin for your WordPress website without any intrusive ads. It completely strips the bells and whistles you'd probably won't need to focus on helping you in keeping your site speeds high while expending less time.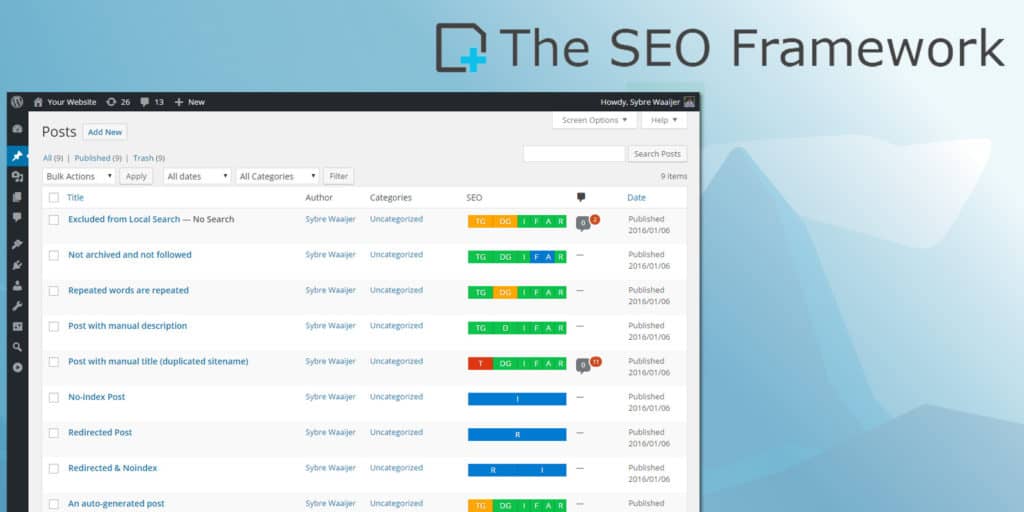 The SEO Framework is considered one of the greatest alternative to Yoast, and as it offers visual SEO ratings, along with flexible options for targeting top keywords.
This is a freemium plugin for WordPress SEO without ads, and completely white-labelled with no footprints even on the free version. It offers a simple and powerful tool, that allows you to manage all of the titles and meta descriptions on posts or pages with ease.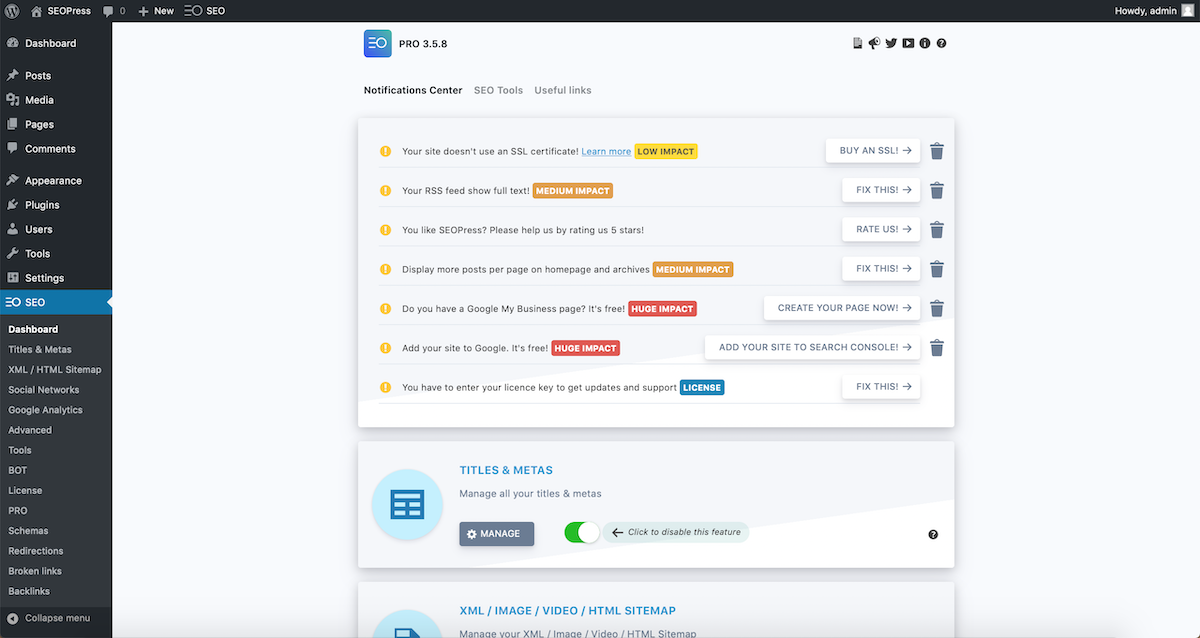 It also creates XML sitemaps, and track your visitors using Google Analytics (RGPD compatibility), and optimize tags with Open Graph and Twitter Cards for your content on the social networks.
Additional tip: Always ensure you have a caching plugin installed on your WordPress site. As it boosts your site speed even more, which will greatly improve your page load times.
So now you know how to optimize a WordPress website using those SEOs.
You can also check the Top 6 SEO Tools to Increase Organic SEO ranks and drive more traffic from Google article I wrote for ClickDo SEO Blog.
You may also want to know the Top 10 SEO Rank Tracker tools
[Tweet "Use these Top 10 SEO Tools for WordPress Website SEO boosting!"]