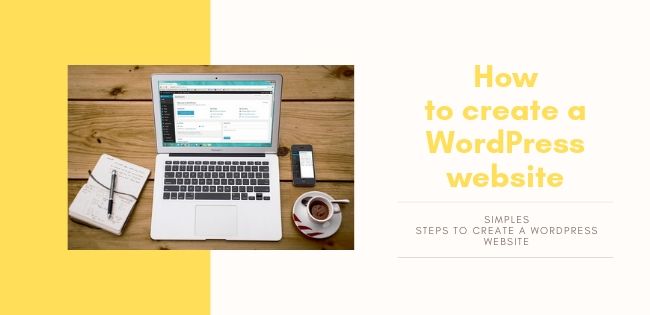 How to create a WordPress website for beginners: Simple steps to create a WordPress Website
First, congrats for making the right decision of how to create a WordPress website.
When more than 30 % of websites are powered by WordPress, it was worth appreciating and valuable attributes to build your required website.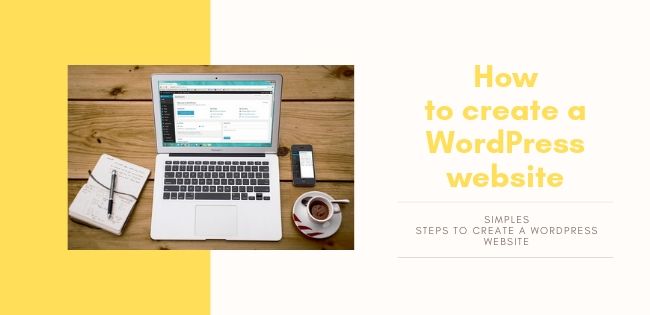 Since the why is clear to you, let's chalk down the how?
How to make a WordPress website
Well, this being an extremely flexible and option-full question. Building a basic WordPress site won't need state-of-the-art skills and knowledge. Almost anyone can try their hand on it. However, to enhance and include more technicality, you need to brush your skills.
Also, you must be clear and choose as to what type of website you need to build for your business.
A single page basic website, displaying only the contact form along with the essential contact details like number, email ID or chat option.
Website in the form of an online brochure, enlisting the services offered by you or list of all the product specification. Appending photos along with your products boosts the appearance of your overall website.
Planning for an effective commercial business? An e-commerce site will do the needful. This being an intensive website as it incorporates a shopping cart, payment methods and shipping and returns. WordPress provides you with all the necessary tools to carry out the same.
Apart from providing an email option or contact us form, your site can integrate social media networks (Facebook, Twitter, Pinterest, Instagram etc… for effective interaction and communication.
Once you are clear with the prerequisites and basic framework of your website, you are all set to begin.
[Tweet "How to make a WordPress website"]
3 easy steps for creating a WordPress Website
Domain Registration

The foremost step towards building your website is deciding upon its name, referred to as domain name. Check out how to choose a domain name. Of all the innumerable suggestions towards selecting the right domain name, choose a simple keyword centric name with appropriate domain name extension. Do check that it shouldn't be already registered. Find out the domain name you are seeking.

Website Hosting


The next step after the successful domain registration is hosting your website. Web hosting allows storing of all your website content on a web server that acts as a host. Besides storage, the web host offers bandwidth, uptime, backups and 24 X 7 customer support, in case you are facing any trouble in operating your website. You can choose from a different type of web hosting packages according to the amount of expected traffic your website will drive.

Private Web Hosting
Shared Web Hosting
Cheap web Hosting

In case you are not clear of which web hosting plan you must select, ask the experts at SeekaHost (an effective web hosting company) which will guide you right from the scratch.

Start building a WordPress Website

Here comes the actual process of building your website. Any website must comply with the basic design. Moreover, the thumb rule says, keep your website design minimal and focused.

Install WordPress

Download WordPress package from WordPress.org. And Upload it to your hosting account via Cpanel or FTP. Then create a database and its user & Password. Now go to your website link and you will prompt to WordPress setup window. Add Your Database and User with a password and create admin.

Also, you can skip this step by One Click Installer

Select a theme

WordPress has a wide collection of built-in themes. In order to modify a theme from the already built-in theme, go to the left margin of the dashboard, select Appearance à Themes. You can also choose from free and paid themes that are available online.

Create Pages


Open WordPress, towards the left margin, go to the Pages option. The key pages that you need to incorporate are: Home page, Services or Products, About Us and Contact Us. Refer to the post pages that every website should have for detailed instruction.

For adding a new page go to Pages à select Add New

Create a Menu

The menu will encompass all the necessary information on your website. Don't create too many levels instead switch over to the different page if the need arises. Include the menu both at the top as well as the bottom.
Besides, for enhancing your websites with additional features, install the required WordPress plugin with proper knowledge.