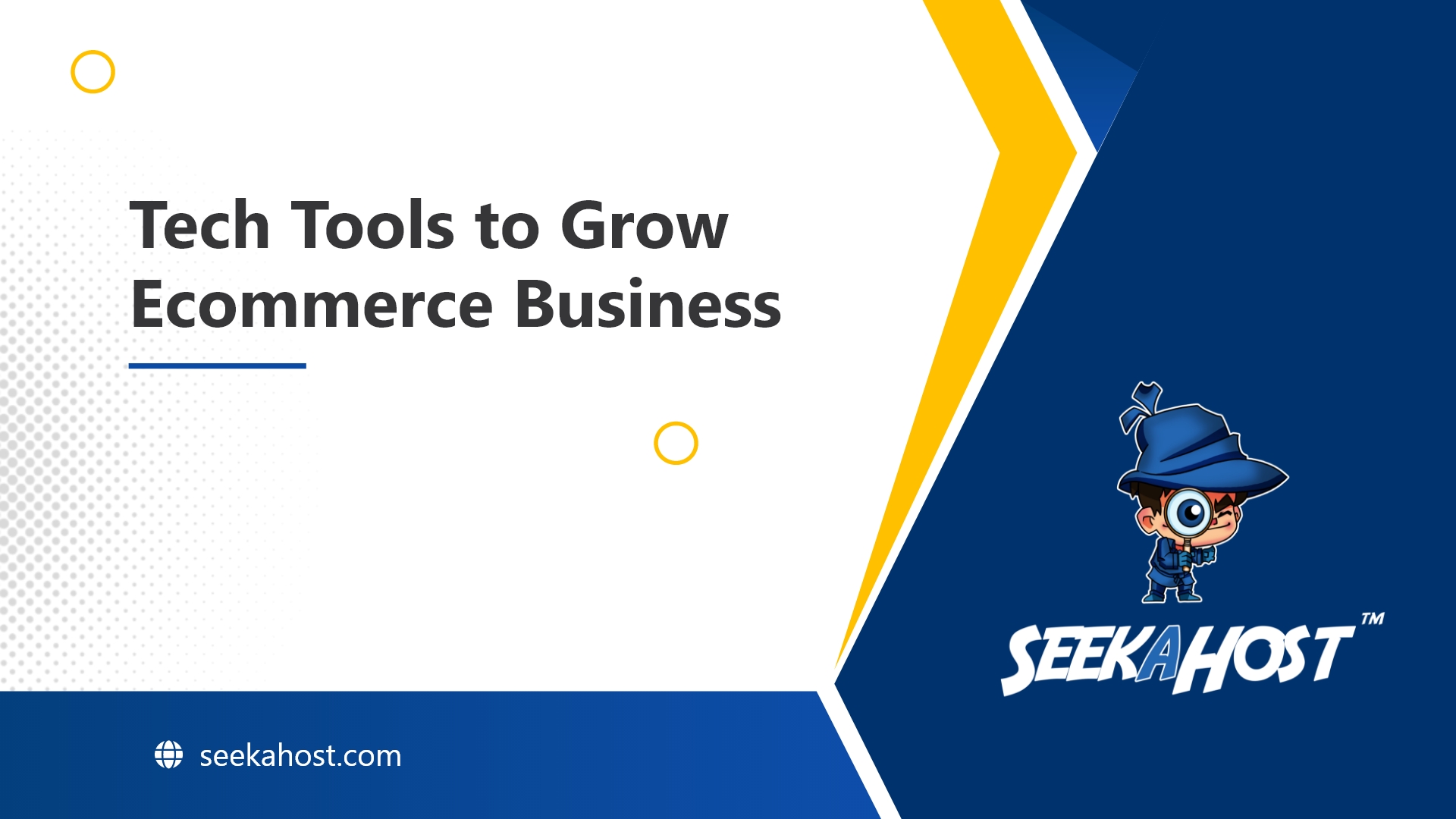 10 Essential Tech Tools to Grow your Ecommerce Business
As an eCommerce business owner, you know that technology can be your best friend or your worst enemy.
The right tools can help you streamline your operations, connect with customers, and grow your business. The wrong tools can waste your time and money, and make your business harder to run.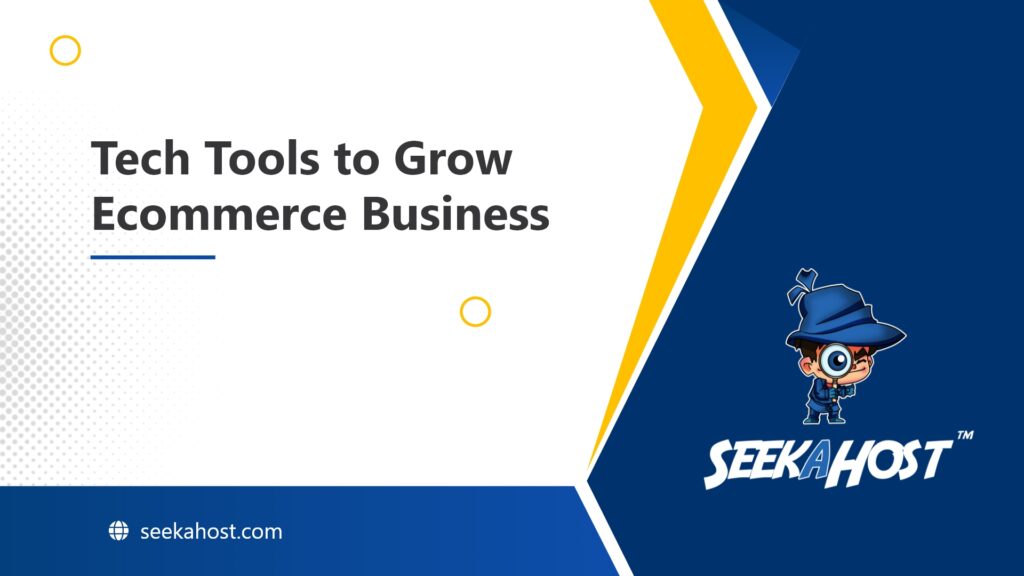 So what are the right tools for an eCommerce business? In this blog post, we'll explore 10 essential tech tools that every eCommerce business owner should have.
Tech Tools to Grow your Ecommerce Business
1. Cloud communication tools
It is pretty important for any business to build a strong relationship with customers. There are many cloud-based business phone systems for ecommerce businesses to provide customer support via multiple communication channels like live chat, web forms, email, and more.
You can connect with website visitors in real-time, create leads, and use chatbots to automate customer care with the native live chat integration.
Additionally, you can create a specific knowledge base with self-service articles on subjects like payment options, delivery schedules, item returns, payment refunds, promotions, and more.
The majority of cloud-based business phone services let you effectively greet and guide each website visitor. For a personalized customer experience, you can tailor IVR greetings depending on your business operation.
Some popular customers support tools:
2. Email marketing tools
Even today, email remains one of the best marketing tools the tech world has to offer. According to a study, 89% of marketing professionals use email as the main channel for lead generation. This show the dominance of email and its impact on businesses.
Numerous e-commerce marketing tools include extensive email marketing features. There are different kinds of professional templates designed for email as well as landing pages. These tools allow you to automate any email campaigns, replies, and newsletters to increase sales and organic traffic for your e-commerce sites.
Based on the particular interests and preferences of your target audience, you can easily create highly tailored emails. Utilize pre-made email templates or easily edit the templates to match your business theme.
Some top email marketing tools:
3. Analytics tools
It's important for every eCommerce business to keep an eye on its e-commerce website. This gives you deep information about customer behavior and assists you in tracking website traffic and customer engagement.
Your data will be automatically analyzed by the program to find new market trends, significant changes, and new markets. The great thing about is that it enables you to comprehend how various paid as well as organic sources provide a gateway for people to visit your e-commerce site.
It enables you to decide how to allocate your budget wisely for advertising your business across multiple platforms.
It also aids in your study of website usage patterns. For example, you can learn where users click and navigate throughout your website.
Some top analytics tools:
4. E-commerce platform
The E-commerce platform is perhaps the most essential element of an e-commerce business. There are 12-24 million e-commerce websites in the world and the number is growing every day. You can create your own live website using these e-commerce platforms and get your online store out in the market.
It enables you to initiate, operate, and control your internet-based business from any location. You will be able to easily set up an online store and begin selling your products immediately. E-commerce platforms also provide a variety of marketing tools and templates to help you find and expand your market.
The luxury to add items, manage orders, monitor shopping data, etc. while on the go is another great benefit of an e-commerce platform using a specialized mobile app. Additionally, these platforms provide a large number of accredited freelancers and businesses that may assist you in developing your online store.
Some top e-commerce platforms:
5. Inventory management tools
An e-commerce business is incomplete without inventory. You will need to keep track of inventory in order to understand your business sales.
Inventory management solutions allow you to efficiently organize your stock across several online stores like Amazon and eBay. Having a good vision of the supply chain allows inventory managers to concentrate on business expansion.
It makes it easier to keep tabs on product sales and supplies across various online markets.  Your team can use the tools to automate the generation of purchase orders and boost the selecting, packaging, and shipping procedures.
Utilizing inventory management technology makes it simple to satisfy customer demand and prevent stockouts.
These online shopping solutions provide excellent reporting capabilities and insights. There is real-time access to all of your sales and operational data. To keep track of your inventory expenses, you can even combine these tools with accounting software.
Some top inventory management tools:
6. Payment platforms
It goes without saying that billing your customers is a part of the business. So eCommerce business needs to focus on the payment process to get paid.
Fortunately, there are payment tools that allow customers to easily pay the money online to buy the item. You must include the payment platform on your e-commerce website for the payment process.
Having a payment platform on the website increase the chances of converting more visitors into actual buying customers. Third-party payment service providers can make online transactions extremely easy and secure for you as well as your customers.
Most e-commerce platforms can easily integrate payment gateways so that you easily place them on your business website. Payment platforms allow you to keep track of your sales and refunds. It also helps to manage your inventory.
Some top payment platforms:
7. Feedback tools
It's always great to know the impression of your e-commerce business in the market. Feedback tools can assist your company in achieving its objectives by analyzing user research and client feedback.
While people are browsing your website, you can conduct a poll to learn how they feel about it. You can also conduct exit surveys to see why potential clients aren't purchasing your stuff online.
Online customers can provide you with insightful feedback that you can use to improve your business. These tools provide sample survey forms and questionnaires that will help start immediately and gather all the data you require.
Some top Feedback tools:
8. Popup tools
From a business point of view, it's necessary to grab the attention of customers by selling items. As an online seller, you must put eye-catching popups on your e-commerce website to draw the attention of both potential consumers and returning ones. This will enable you to monitor what real-time visitor likes and show them the most appropriate offer.
You will find it simpler to gather comments, suggest additional items, offer discounts, or advertise your social media accounts.
You can captivate visitors and make them buy the products with strategically placed popups. Showing the right offer at the right time is the best marketing strategy to sell the product to the right person.
Some top Popup tools:
9. Social Media Tools
Running an online store requires a lot of attention in social media marketing. Social media tools assist you to manage your social media behavior for advertising your eCommerce business.
It's necessary to schedule your social media posts to post at the right time for increasing audience engagement. Additionally, your marketing department can quickly manage, publish, and reuse social media content from a single location.
Social media tools make it simple to link multiple social media accounts on one platform. Additionally, you can make various content groups with their own posting schedules, hashtags, and other pertinent parameters.
You will be able to track social media activity to learn more about your target market. This allows you to give better content to the audience.  You can immediately determine what kind of content is working well and what is not.
Some top social media tools:
10. Customer loyalty program
Keeping a customer loyal to your eCommerce brand keeps your business growing. However, this requires you to give the customer what they want and reward them for sticking with you.
That's why there are customer loyalty programs that will keep your customers interested in buying again from you and frequently.
Customer loyalty tools allow you to conduct various customer loyalty programs for retaining your customers. You can create loyalty rules to reward customers based on their purchase patterns. This reward will attract customers to get more customers
It's a lot cheaper to retain a customer than to get a new one. So, rewarding your customers will actually save you money and increase the impression of your business in the market. It's a win-win situation for both you and your customers.
Some top customer loyalty tools:
Start growing your eCommerce business
E-commerce businesses will become larger and competitive in the coming years. With people gradually shifting to online shopping, there is no doubt eCommerce is here to stay.
That's why you need eCommerce tools to place yourself in the market and be ahead of your competitors. Get the tools that would be the most beneficial and start growing your eCommerce business.