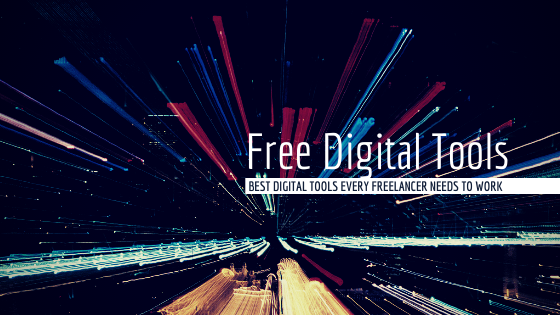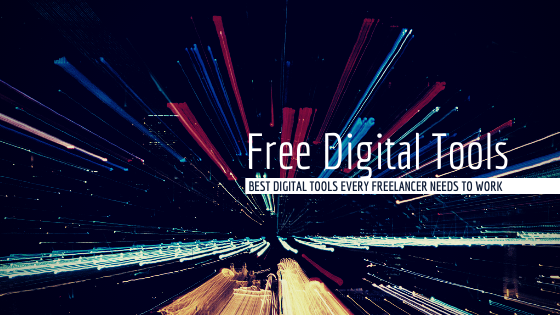 The 10 Free Digital Tools Every Freelancer Needs to Know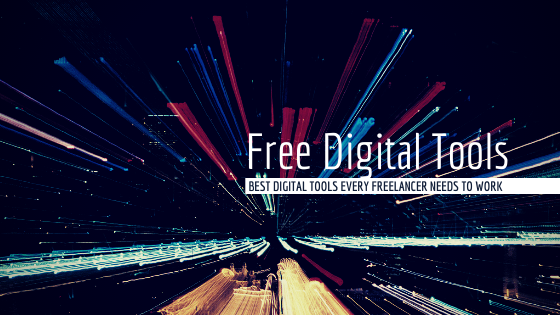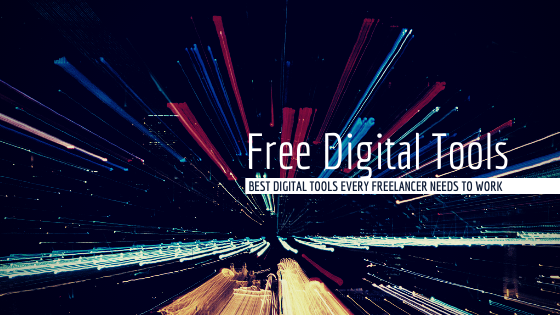 Gig economy. That is the term for the labour market of short-term contracts and freelancers. Freelancing has emerged as an irresistible choice for many. Once considered fringe employment, freelancing has evolved to be mainstream now. 
The Master Card Newsroom mentions in a May 2019 white paper that the gross volume from customers generated in 2018 by digital gig economy platforms was $240 billion (that's 185 billion GBP). Growing at a compound annual growth rate (CAGR) of 17%, this market volume is projected to generate US$455 billion by 2023 (350 billion GBP). 
A 2016 feature in Forbes mentions that 69% of freelancers depend on digital technology to get work and to take care of specific work-related needs. Thankfully, the digital world is generous in making free tools and apps available for freelancers to use. 
However, with several tools available for each kind of need, it is not easy to decide which are the best ones to use. We present here a list of the 10 best free digital tools that will help you grow your freelancing business. 
Digital Tools for Freelancers 
To be a freelancer is often like a one-person orchestra. You are responsible for everything from marketing to maintaining schedules and tracking your time per project to raise invoices. If you work with a team of freelancers, then team management is another key responsibility. 
Use these free digital apps to become super-efficient in all your essential tasks. 
Time Management Tools
The first thing in time management is an organised calendar to make sure that you're aware of your deadlines and can schedule your workload accordingly. 
Google Calendar
Google Calendar, free with a Google account, is definitely the best option there. 
Born in its beta version in April 2006, this scheduling and time management tool has been available in its general web, android and IOS versions since 2009. You can sync your Google Calendar between different devices you use and access it offline. 
This app facilitates scheduling events with multiple reminders, adding guests, attaching descriptions and a lot more. It also assists you in responding to event invitations and managing events. You can share calendars for team management and access your notes and tasks. 
2. Clockify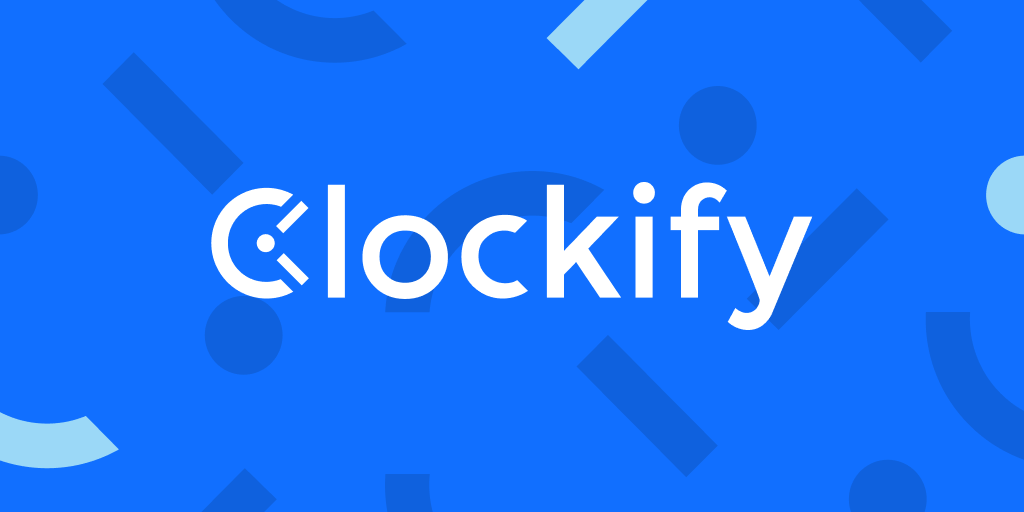 Clockify is another great time-tracking app that comes free for most of its features. You can track time from any device with a simple click or a touch of your most active finger. It facilitates maintaining and analyzing timesheets. 
That makes life considerably simpler when you're working on multiple projects and need to raise invoices to different clients based on your billable hours. Chamber of Commerce, a digital resource site for entrepreneurs and small businesses, rates the free version of Clockify as the most generous frills-free time-tracking app available.
Marketing Tools
To generate more business, start with branding. Business and branding are inseparable partners. 
3. Canva
Whether you are a freelancer by yourself or managing a team of freelancers, you'll find Canva Free Logo Maker a useful tool. Design a logo that advertises your brand exactly the way you want it to, free of cost. Canva helps you with free designing ideas for your website, in case you're thinking of making one.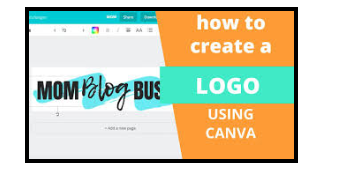 Our suggestion is that you use your own graphics or photographs to generate your logo. If you use the ones available free on Canva, there's always a chance of others using them, too.
4. Mailchimp
Email marketing is another indispensable tool for you as a freelancer. Mailchimp is an easy-to-use free tool, and it's as good as it gets.
Its best feature is that it comes with an inbuilt customer relationship management (CRM) feature.
Personalizing emails, automating follow-ups, measuring email marketing performance – Mailchimp does it all. 
Accounting & Finance Tools
With all that business on your plate, you surely need some help in your accounts and finance area. 
5. Mint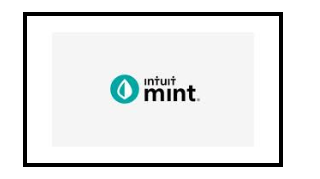 We strongly recommend Mint, a free budget tracker and planner tool. It presents all the financial data of your business on a single dashboard. It has other useful features like reminders, alerts, and monthly budget analysis.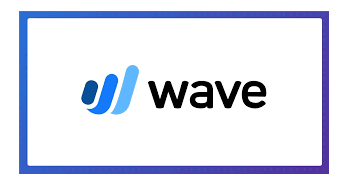 This Toronto-based company offers free accounting, invoicing and receipts software. Wave allows you to run multiple businesses from one account and has no limits on bank and credit card connections, or on income and expenditure tracking. You can also have any number of guest collaborators.
You can get an unlimited number of receipts tracked and scanned also. This award-winning app automatically records receipts as accounting transactions.
Communications Tools
7. Skype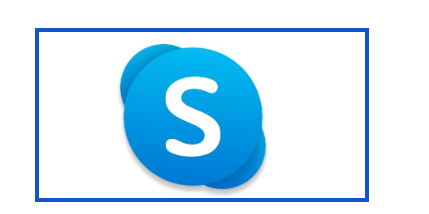 Skype is almost unanimously the best free communications tool available for freelancers. From one-to-one meetings with your clients, with or without the video mode, up to team meetings and meetings involving remote participants across varied locations – Skype facilitates all of this, free.
8. Zoom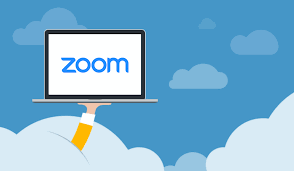 Zoom is next on our list as a communication tool for meetings, online training, webinars, and more.
The free version allows unlimited one-to-one meetings and up to 100 participants for an unlimited number of 40-minute meetings.
All of these come with video conferencing features. 
Cloud Storage Tools
We recommend Google Drive and Box for your online storage needs. Both of them come with fixed storage space in their free versions. 
9. Google Drive
Google Drive allows you to store and synchronise your files across devices. It gives 15 GB free storage, which includes your Gmail account. However, it is always possible to create several Google accounts with different IDs. You'll get 15 GB free with every ID. 
10. Box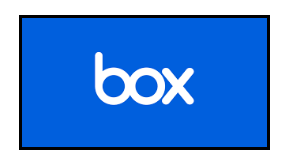 Box offers 10 GB of free storage space with a file size limit of 250 MB. It is also usable across devices. It comes with good security measures and is user-friendly enough even for newbies.
You can also create basic text documents in Box. However, the free plan offers no file versioning options.
With all these tools in your kitty, add wings to your freelancing business in 2020 and beyond!