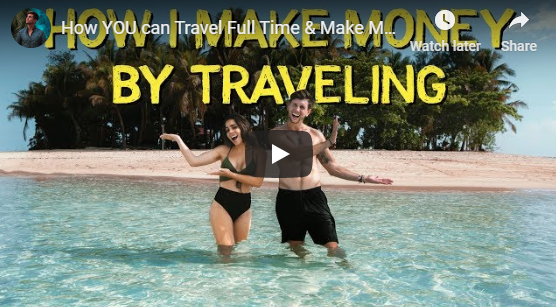 Top 10 Tips to Become a Digital Nomad and Travel Full-time & Make Money Online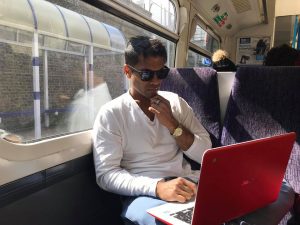 For a long, the thought of travelling while earning was just a pipe dream. In fact, until now, a majority of people cannot comprehend how one gets to tour the world and claim to be working as a digital nomad at the same time.
Well, you can't blame them, the internet has made a lot of things never thought possible to become a reality.
Most companies today are embracing remote work. Working from home comes with several benefits to employers like increased productivity and saving on equipment and office space. Working from home also ensures less commute time hence fewer risks of absenteeism.
To help in remote work, companies use applications like Slack and Trello to organize work and monitor the employees.
Some of the top companies that have embraced remote work are Dell, TranscribeMe, Broadpath Healthcare Solution, and many more.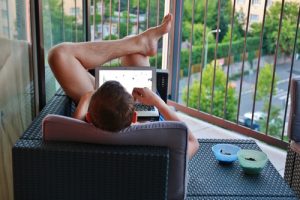 Most workers also prefer to work from home options. A study by Buffer on the state of Remote work found that 99% of employees prefer the opportunity to work remotely throughout their careers. Forbes encourages startups to embrace remote work to supercharge growth.
Other than the regular work, social media is another source of income for remote work.  You can either work as a social media manager, a marketer, influencer to promote products or promote affiliate links.
Social media also allows you to create and develop your services like dancing classes and eBooks. If you have a thing for videos or willing to learn, opt to join the YouTube Partner Program and make money on advertisements.
Are you completing joining the other top digital nomads working online like Fernando Raymond who tours the world while earning online from social media and blogging? It is a huge decision to make in life. It requires a plan, preparation, and you have to be sure that it is the lift you want to pursue. On face value, it might seem like getting on a flight headed to your dream destination, having the time of your life while you spend the other time just uploading photos for like on social media. Well, some of the nomad life involves the merry and stuff; you still require discipline and hard work like any other job.
In this digital nomad guide, I want to share with you some tips I gather by doing some extensive research about the nomad life. Lost LeBlanc is one of the best people I found on YouTube when looking up for nomads and tips to become a digital nomad.
One of his videos really inspired me and I want to break down the core tips first for you and then let you watch the video at the end of this guide.
So take a breath and first read these 10 tips and then gain the skills to become a nomad at SeekaHost University.
You can also learn daily at our free training platform (here) about digital skills to pay the bill online while travelling the world.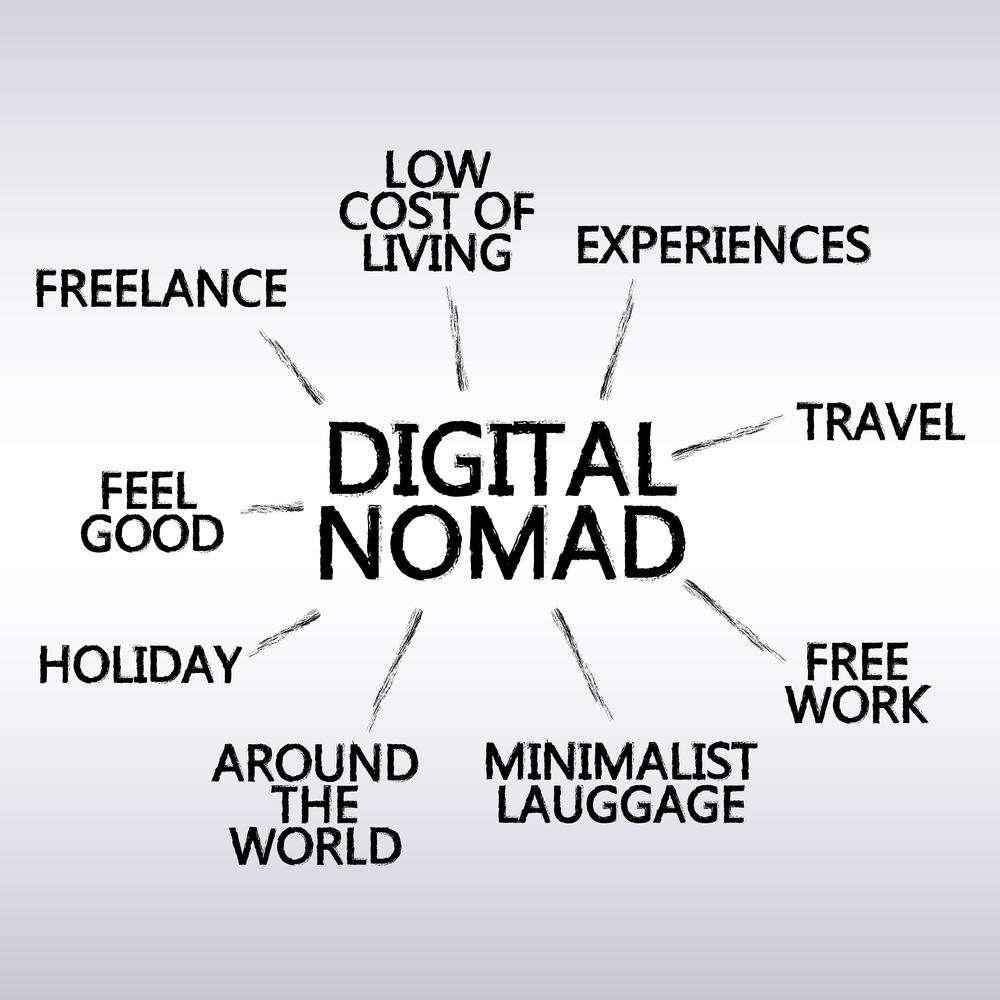 Here are some of the top tips to allow you to live as a digital nomad while earning from social media:
Be ready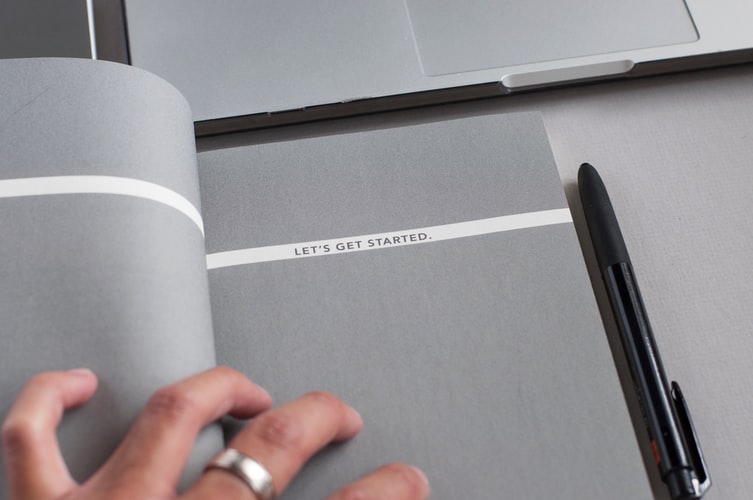 The prospect of starting a digital nomad life can be daunting in the beginning. You are likely to feel that maybe you don't have the experience or expertise to earn while travelling. The truth is that there is no magic wand for those who settle on this pathway.
All you need is the passion for travelling and the knack for hard work. While you might not need all that experience, you probably would do with some fighting spirit. Nobody promises you smooth sailing all through. Along the journey, you will meet challenges in interacting with new people and places. Some days you might even run broke due to delayed or failed payments. With the passion and fighting spirit, you will push on and become a successful digital nomad.
The digital nomad life also requires you to stay always self-motivated. Given that you choose the time you spend on any project and creating free time for other things, it all comes down to your discipline. You have to decide if you want to work with others or alone when to talk to your clients and generally manage everything about your life. Without the discipline, hard work, and motivation, you might end up without the money and no good time either. Some of the two things you don't want to experience in your life, leave alone a foreign land.
This is not to scare you or make it appear like a reserve for the few. It is all about making sure that you are ready to embrace this lifestyle and whatever it might have in store for you.
Keep Your Costs Low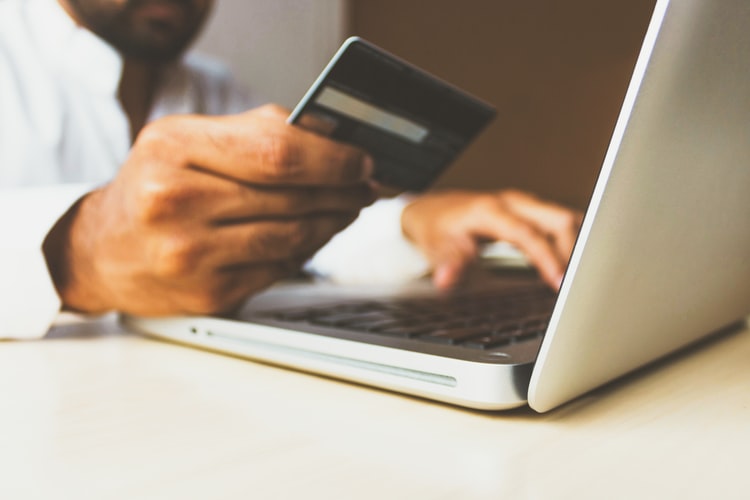 Travelling is expensive. Other than the transportation cost, you need money for accommodation, food, and other activities. The expenses might take a toll on you and your savings. That is where the need to keep costs low comes in. Find ways of spending as least money as possible while having the experience of your life.
Keeping the costs low requires strategy. Here are some of the top ways to help you avoid too many costs;
Not unless you already have a lot of cash you are willing to waste, you have to make and stick to a budget for a digital nomad lifestyle. Align all your income and expenses to gauge your finances. Visit several websites for information on the places you plan to tour. Look around for any hidden or additional costs that might come up. Have at least six months of expenses saved up before you begin your journey.
To help you stick to the budget, track all your expenses, and keep all receipts. This will help you notice any discrepancies faster. Remember also to include an emergency fund.
Actively find ways to save money
Once you have your budget, extensively find for ways you can cut on some of the expenses. Instead of buying food in high-end hotels, go for street food. The influx in coworking spaces has made it possible to share costs on amenities that go a long way in saving some bucks. If you are a party person, go for local drinks and food. They tend to come cheaper and allows you to create newer experiences. Also, consider offering services in exchange for services. For example, write a blog post for a hotel for accommodation.
Choose destinations carefully
The costs of living vary in different destinations. Note down all the destinations you wish to visit then check for the cost of living. Even though some cities are pricier to operate in, you can still find ways on how to limit expenses. For example, instead of working from the suburbs of a given city, you can opt for campsites and other out of town accommodations. You can also choose to visit the major destinations in the off-season.
Diversify Your Income Sources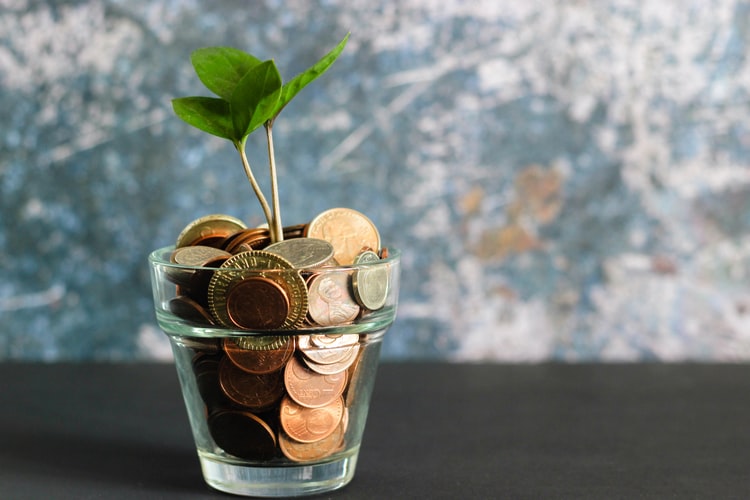 One of the risks that come with the nomadic lifestyle is the possibility of uncertainties in a foreign land. What if you run out of money? What if your items are stolen? Even if you want to throw all caution to the wind, these are real concerns that you have to address. To ensure comfort during your journey, you need a reliable source of income. Not just a single source, but multiple sources, such that failure in your primary source doesn't shatter your whole experience.
Here are some of the ways you can use to generate income as a digital nomad;
Blogging is one of the highest income-generating activities for digital nomads. As long as you have high-quality content and marketing skills, you can create a blog with a massive following. Once you have the audience, you can monetize your blog to earn even when you are not putting up content all the time.
Are you an expert on any subject? Let your expertise earn your money by creating an eBook on the topic. Use platforms like Amazon Kindle Direct Publishing when creating your book. Afterwards, create an on-demand print version, still on Amazon, and maybe an audio version if you wish. The many version expands your reach and income base.
If you have a skill in any field, you should consider creating an online course. With the right structure, value, and marketing, you will find students to sign up for your class. You can also partner with online education sites like Udemy, which will handle the marketing and reach of the course.
Are you stranded in a local country and looking to earn some money? Consider teaching English to the locals. Contact the local schools for a chance to offer the services. However, teaching will make you quite a little money.
Social media marketing and management
Whichever place you visit, people are looking for social media reach. Contact different companies or products to offer social management and marketing services.
Take advantage of the gig economy
Internet expansion has seen the rise of the gig economy, where you can always offer your services. Offer services like package delivery, tour guide, or consider creating and completing gigs on Fiverr for a few bucks.
Develop a Monetizable Skill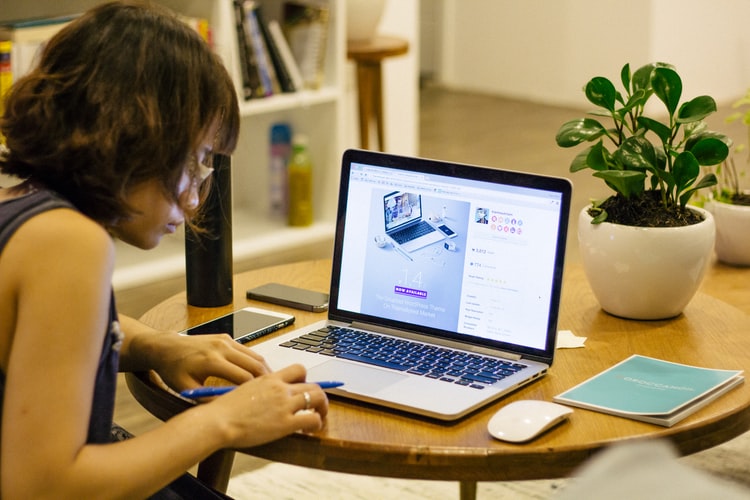 As a digital nomad, you need as much money making skills as possible. This is to allow you to work and earn money from wherever you are on earth. Take advantage of several online learning platforms like YouTube and online courses to perfect your skills. Currently, most companies are looking for people with extensive digital skills. Once you develop and become an expert at an excellent craft, feel free to search for these companies, and earn your pay.
One of the pros of online education is that it comes with the convenience of learning at your own pace, and you learn what you want.  Unlike in the traditional schools where you have to stay till the end of your course physically, an online course allows you to explore while travelling.
Some of the most in-demand skills to learn at the moment are creative designs, video creation and editing, and affiliate marketing. Also, look for computer programming and virtual assistants. Other than working, you can also opt to tutor others on the course once you become an expert.
Do not be afraid of spending some money purchasing courses you find worthwhile. These are investments that will repay themselves over time as you become more marketable.
Choose the right Social Media Platforms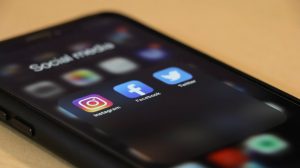 With your life revolving social media, you can never afford to go wrong when choosing the platform to use. You need different social media sites to create and interact with audiences. It is these audiences who will be your market when you sell your digital products like online courses. Currently, the most popular social media platforms for digital nomads are Facebook, Instagram, and YouTube.
Even if you what to, it is challenging to work with all the social media platforms at a go. For better results, concentrate on either one or two platforms. The various social media networks work for brands differently. Therefore, don't rely on what other digital nomads are using, hoping for similar results. Look for a social media site where you most enjoy, where you have the authority and allows you more monetization options.
This is not to say that once you have your preferred sites, you completely let go off the others. Consider keeping a little presence through random posts and updates. They might still gain you some valued clients.
With a working social media strategy, you can create a reputation and become an authority for business success. Create top-quality content and interact with your audience regularly for an even better outcome.
Choose a Niche and Build a Brand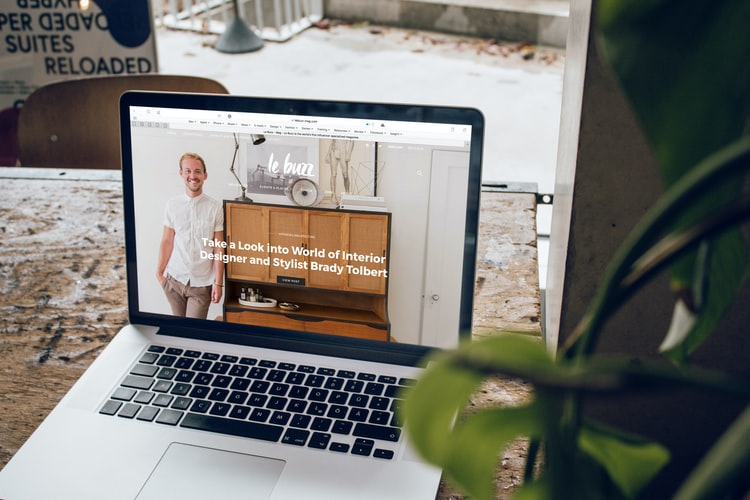 If you are looking to become a big-time digital nomad, then you have to make people have an interest in your work. Show your audience that you are better than what they already have, or introduce to them something they have never experienced before. That is where the need for a niche comes in. With a niche, the audience already knows what to expect from you. You also get to learn more about the particular topic that allows you to provide top quality.
One of the most concern when it comes to niche is how to settle on one. Interacting with different materials will show you that every niche is profitable. Therefore, the prospect of making money, however important, should not be the main reason for choosing a niche. You might end up getting discouraged when you don't earn money quickly, as you might have thought.
Go for passion when deciding what to major on. According to Chris Ducker, passion beats any other thing when it comes to choosing a niche. Look for what makes you happy and the things that you enjoy doing. When you do what you like, you will want to deliver your best and never tire from talking about it.
Once you settle on what you like, look for the money-making opportunities and competitiveness. As a digital nomad, you want a niche that has a global reach. You also want to avoid direct competition. Take time to research your chosen niche. Look for what is already available and how you can improve it or take a different approach altogether.
Good Quality Content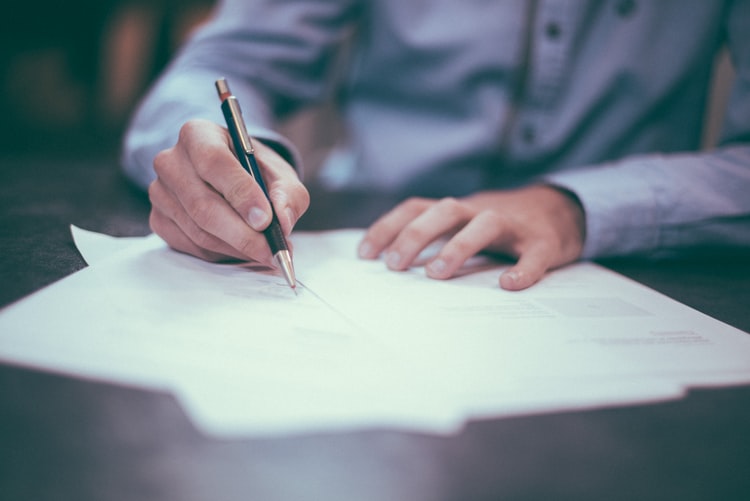 As long as you use the internet to earn a living, the adage "quality is king" will never become irrelevant. If you are looking to become an authority in your chosen niche, you have no option but to give the best quality. This is the best way to edge your competition as you grow your audience. All the social media sites demand high quality, whether you are using video, images, or words.
Here are some of the ways to help you produce good quality content:
The first step towards providing quality content is through originality in ideas and the content itself. By copying other people's content, search engines will not rank you highly. Neither will people share out your content. This hinders your ability to grow.
You need the right equipment to produce straightforward content and fun for the consumer. Even though this is not a call to purchase the most expensive equipment, you still need to invest in one that delivers. Remember, the more you invest in your business, the higher the gains you are likely to experience.
It is tough creating the best content on the first trial. Before you post your work to your audience, edit to remove any blemishes. If it's a video format, make sure it is flawless and easy to watch.
To provide good quality content, you must make use of the comment section. Allow the audience to let you know the type of content they want from you. Look at some of your top content and see if you can replicate or improve on what you delivered in them.
Provide accurate information
No matter how fun or great a content is, it must not be misleading to the audience. Any case of inaccurate information damages your reputation. Use only valid sources when linking or referencing in your content.
Any time you are putting out content, consider the end goal to the audience. People seek solutions by using a search engine. Therefore your constant must answer the concern they have. Also, ensure it solves them fast by making the content scannable and easy to read.
Build a Community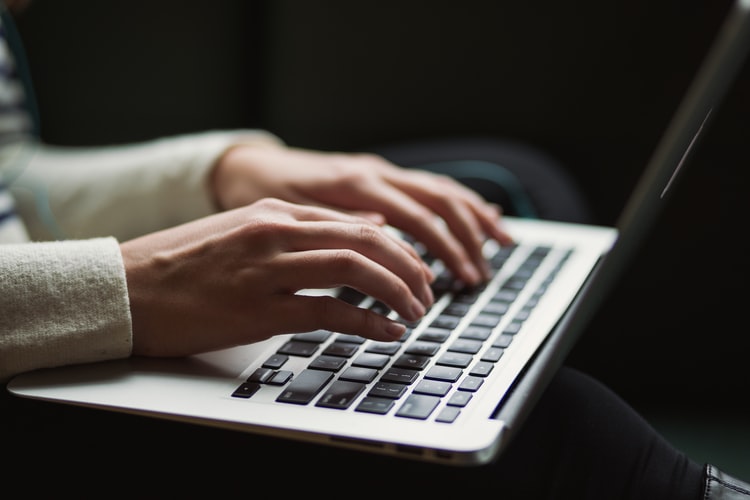 Your main goal as a digital nomad when building an online presence is to create an online community ultimately. This community promotes active engagement, ease of offering customer support, and research on providing the ideal products. Speaking about the need for a community in his book, Zero to Hero, entrepreneur Peter Thiel discusses the need for a community for business success. The more your network grows, the more your value becomes high.
Building the community requires hard work and dedication. Even though engaging involves a lot of time, reply, and talk to your audience. This makes them feel valued and as part of your project. Welcome new members, celebrate milestones and start discussion threads from time to time. Your actions should encourage new members to join and ensure you enforce community guidelines.
Once you have the community, you are assured of a market for all your products and services.
Become an Expert on a Subject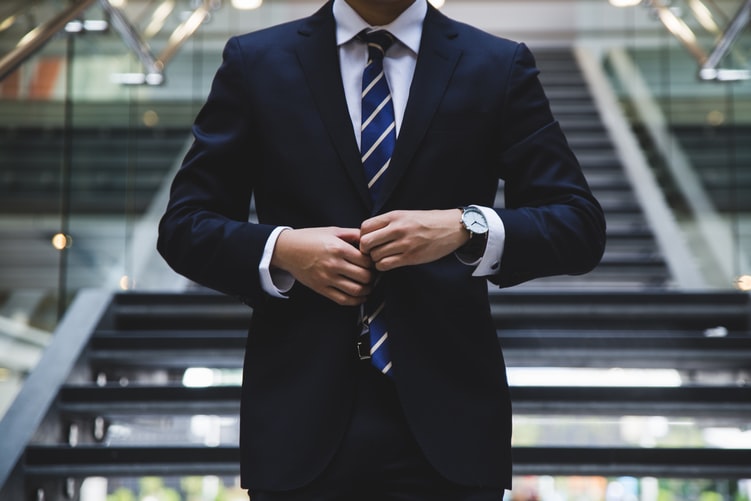 After settling on the niche of your choice, paid on the social media platform, and created a community, it might seem that you are at the end. Well, you can always expand by becoming an expert in your niche. According to The Entrepreneur, becoming an expert or authority in your fieldsets you up for higher-paying jobs and several business opportunities. This is because once you become an expert, your audience trusts you more and are willing to work with your recommendations.
Bad news, becoming an expert, is not easy. Good news, you can become one in any field if you work for it. Some of the ways to become an expert include; micro-specializing, educating your audience, and creating user guides in the form of eBooks.
Becoming an expert makes you a custodian of knowledge in your niche. Stay open to learning more and practice what you learn for more business success.
Be Flexible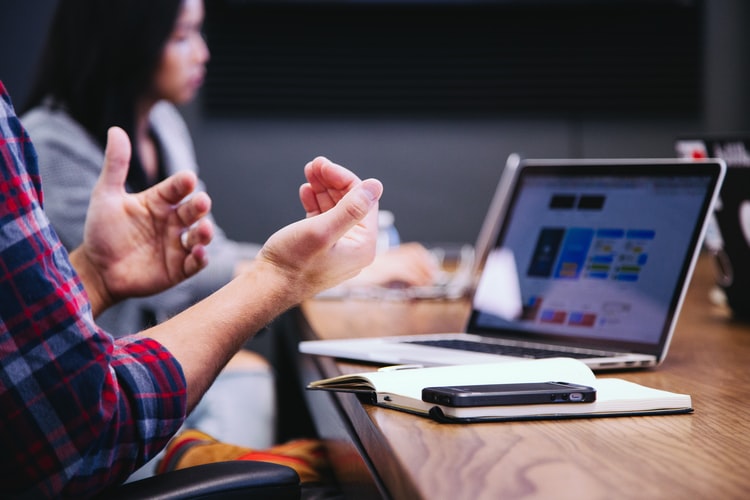 One quality that all digital nomads share is adaptability. No matter how much you might have a plan, you are never sure of what will span out. You never know, some months you will lack clients and run out of cash. Some days you might miss your flights or a booking turn out to be a hoax. You are also likely to visit areas with low or no internet connectivity. All this calls for the ability to adapt.
Also, nothing about the digital nomad is familiar to anyone. The advent of the internet is what has promoted the digital nomad lifestyle, and you keep travelling exploring new places. You, therefore, have to contend with new cultures, unfamiliar people, among other experiences. Your ability to adapt will determine your whole experience.
Now let's watch the awesome video and learn about becoming a digital nomad and travelling the world.
Bottom Line
To make it as a digital nomad and earn using social media, you need to acquire new information continually.
Stay ready to learn new ways of building and engaging your audience for more sales. You, therefore, equally need reliable resources for your growing online presence. SeekaHost is a powerful digital web hosting and solutions company.
Using these tips, you will conveniently lead a digital nomad lifestyle while making money through social media.