How to get quality backlinks for a Website to boost SEO?
So you built a business website and now want to rank higher on Google first page? – So to get quality backlinks for a Website to boost SEO?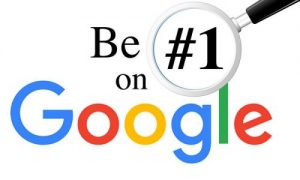 Ok, so you have landed into the zone of building backlinks. For those who are wondering what exactly are backlinks? A backlink basically reaches your website via some other website. These are a jackpot for your SEO. Many highly ranked websites simply create numerable backlinks arriving from different websites, irrespective of how worthy it is. But not every backlink will generate benefit for you. Clearly, there are both good and bad backlinks. And our Google master keeps on updating its algorithm to categorize the backlink as positive, negative or neutral.
Though, link building if used wisely and effectively can enhance and boost your SEO rankings else can degrade it too. So, how are some key factors as to how to develop quality backlinks for a Website?
Generate competitive and appealing content
One of the secrets towards building quality backlinks is to showcase your creativity and uniqueness that is unmatched. Incorporating images, catchy titles, good word count aids and enhances SEO. Besides grasp information from everywhere, this will give you an overview of what is being practiced latest. Eventually, use the developed content and post it to maximum sites possible.
Build public relations
Ultimately it's the individuals who will explore your backlinks. Building a well reputed public domain by advertising, mouth to mouth word, being active in social networking sites. Though initially, it may take time, in the long run, this public circle of yours will be the ones hitting your backlinks. So be active, genuine and social as much as you can.
Infographic Content
There is no doubt that images/graphics are quite appealing. They give a quick glance to the user and makes the content easier to understand instead of running through the black and white text. Besides this, anyone finding your infographic quiet significant can share it on their website giving a backlink to your page.
By the means of Testimonials
This is a tried and tested strategy! Writing testimonials, Reviews and feedback may actually generate backlinks to your site. Though it may feel like going against the competition rules ultimately you are helping yourselves too. After all, everyone understands the intentions behind. As a courtesy, you are going to get backlinks to your websites.
Activate Social Networks
This being a foolproof strategy to develop quality backlinks for your site. Social networks are in a high rise as of date. It's easy to get connected to millions of people, friends of friends and markets your business by just being active on major social networks. Be careful that you post quality content so that people can willingly share it. Some of the great options which can be explored are LinkedIn, Pinterest, Google+, Instagram, Tumblr and many more.
Utilize Quora
This platform basically for answering the questions posed by a group of expert team members. It's being popularly used for fetching quick answers. One needs to answer these questions according to your expertise and add a link to your site/blog too.
Though there exist various other ways which can be helpful enough to create quality backlinks to your site but the most important and essential is establishing public relations. As this will be fruitful in the longer run.
Read the 10 Smart Ways to Earn or Build Backlinks to Your Website
With that being said, if you are interested in learning all the vital SEO skills, you can learn it online at the ClickDo SEO training.