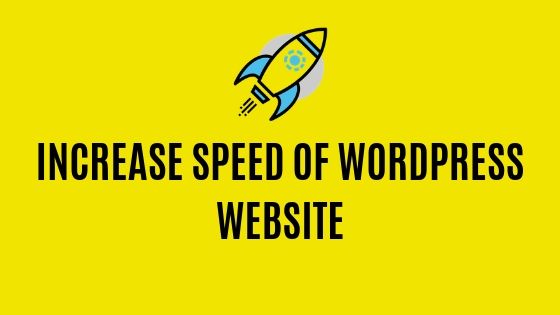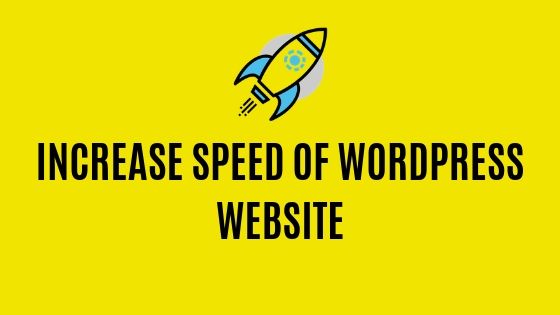 How to Increase Speed of WordPress Website
By now, those having a grip on WordPress must have explored and identified, how beneficial WordPress is in building your website. But this CMS software must yield high speed to attend these parameters.
Implement 5 surest way to achieve WordPress speed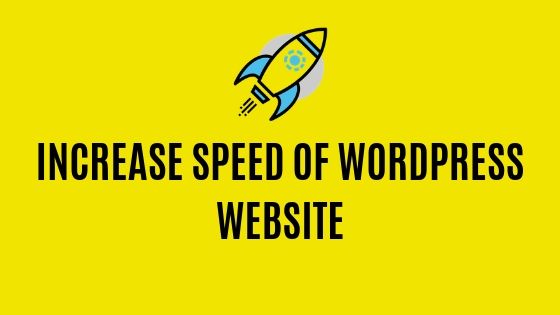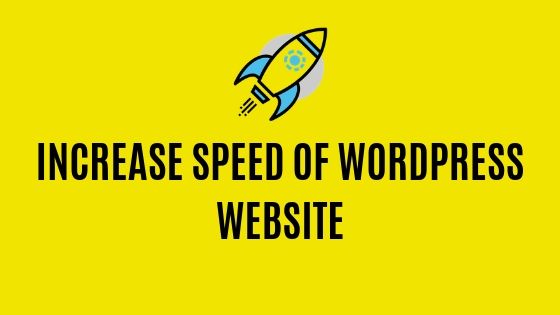 For improvising ranking scale in SERPs. Higher the loading time of your website, higher will be your rank.
Sites with slow upload time (greater than 2 seconds) will bounce off the visitors from your site.
Ecommerce sites or sites involving any payment and the transactional process must ensure that their websites are faster in order to retain their customers, reputation and revenue.
[Tweet "How to Increase Speed of WordPress Website"]
There are many factors which are responsible for the loading time or speed of your site namely, page size, incoming requests, caching etc…that also keeping the homepage into consideration. You can avail tools like WebPageTest.org or Tools.Pingdom.com for detecting the speed.
Now that you are aware of how crucial is your website speed, you need to attend to some unavoidable and mandatory factors which are being listed down.
Albeit, there prevail various options for increasing the speed of a WordPress website, we can opt for those which will actually and effectively make your WordPress run faster.
1. Selecting good Web Hosting Company
This wisest and essential decision you can make is to choose the right host provider. Depending upon how highly dynamic and large your site is along with expected traffic on your site, go in for the right hosting plan. Sites driving peak traffic can degrade its performance and uptime with a shared hosting plan, as all the resources, bandwidth and space will be shared among the rest others. Keep your options open for dedicated, VPS, manage or cloud hosting too for gaining long term benefit.
2. Implement effective Caching
Caching is beneficial in storing the often needed site's data by placing it in a temporary area thereby increasing the performance and speed of your website. Make use of WordPress caching plugins along with advanced caching tools to enhance the loading speed of WordPress. Besides, it minimizes a load of resources on the server.
3. Minimize Image Size
Image size does encumber the website's speed. Without compromising on the overall image quality you can optimize your images without affecting the speed. Prevent BMP and TIFF images and finely crop your images to remove an unwanted portion. To ease out the manual process you can utilize plugins such as WP Smush or Optimole for carrying out the image optimization faster and effectively.
4. Adopt CDN (Content Delivery Network)
CDN resembles a network of servers that are spread globally enabling you to store a copy of your site across multiple datacenters. As a result, the visitor can access your site faster irrespective of any location. Since the hosted site will be made available to the user from the nearest possible location. Thus improvising the overall speed of the WordPress site. (Try out for MaxCDN or Cloudflare)
5. Remove unwanted Plugins
It's highly recommended to uninstall plugins that have turned out to be junk and are unused.  Not only it overloads the server but also increases the backup size. Simultaneously make sure that other unwanted data such as spam, used drafts, and themes are also eliminated which engulf the space of your site. Once the size reduces, the website speed will increase proportionally.
All you need is to manage your WordPress systematically and regularly. Inspect and implement all the above parameters and let us know, what significant change you experienced in the speed.
[Tweet "Top 5 tips to increase WordPress website speed!"]
The state of the art WordPress hosting can give that edge when it comes to your WordPress website speed. SeekaHost offer super-fast WordPress hosting services and you can buy at the best prices. Check the cheap WordPress hosting packages.