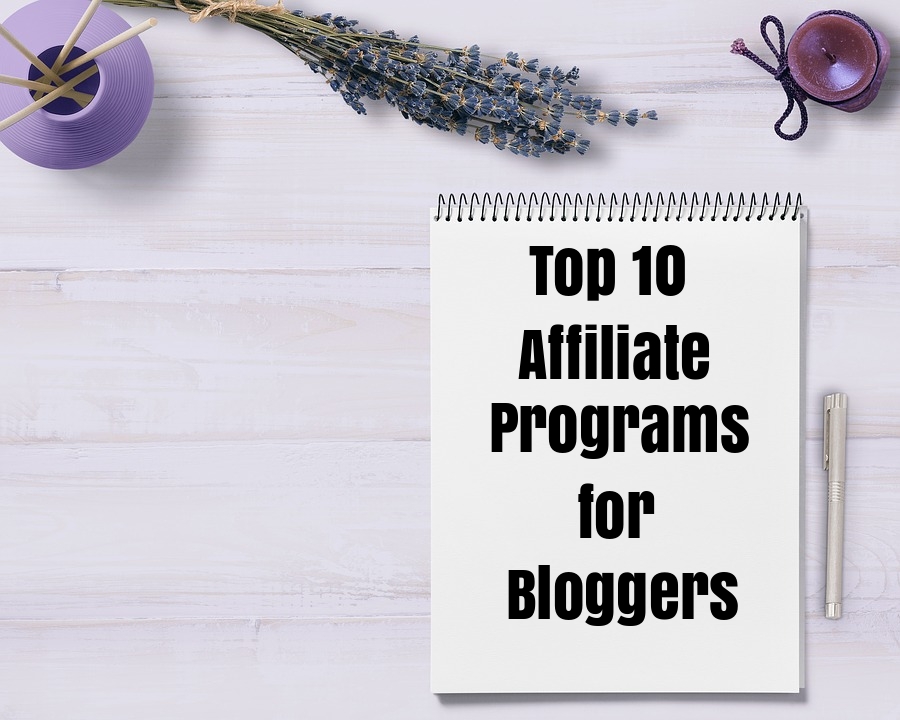 Top 10 Affiliate Programs to Promote with your blog and earn commission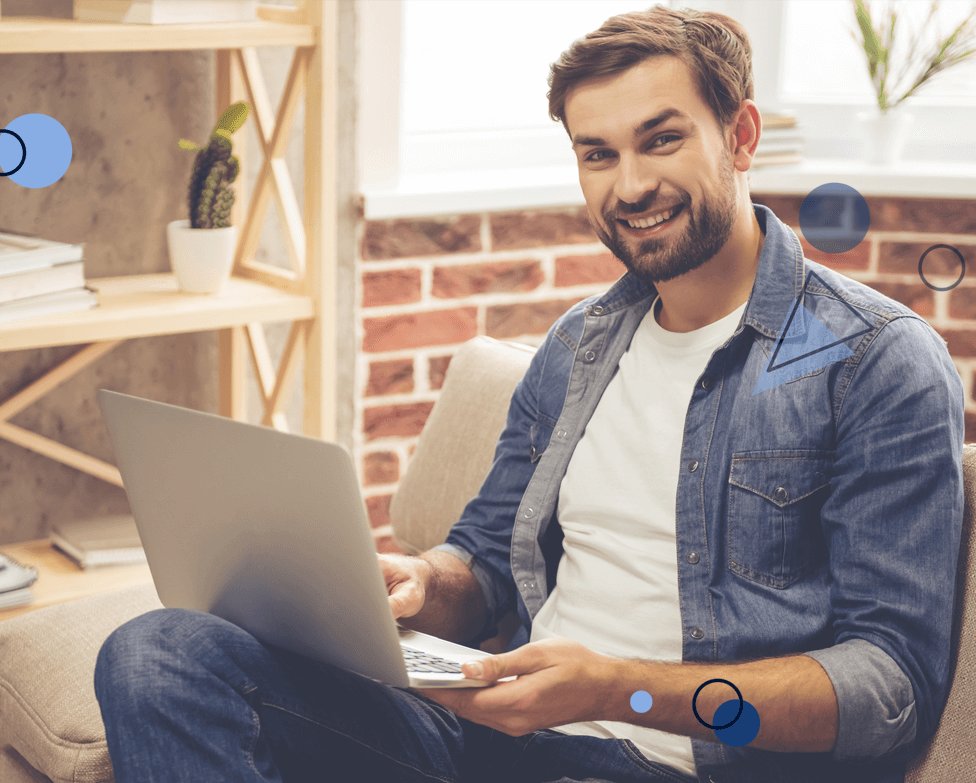 By John
Most bloggers struggle with how to make money with their blogs; depending on blog niche, there are quite many top affiliate programs for you to make money, as a blogger.
After all the works you put into your blog, and efforts to make it a successful blog, it won't really be out of place to earn from your hard work. As the creation of quality contents require time and costs money, if you don't have a way of monetizing your blog, you'll surely not be able to sustain it.
So, there is absolutely nothing wrong in making money from your contents, as every blogger wants a piece of the pie that is online money making for their blog to continue to be successful.
Affiliate marketing is perhaps the easiest and best ways to monetize a blog, especially if you don't have your own products for sale or provide any services. Joining a good affiliate program can help you to get exclusive access to some new contents and deals for your blog audience.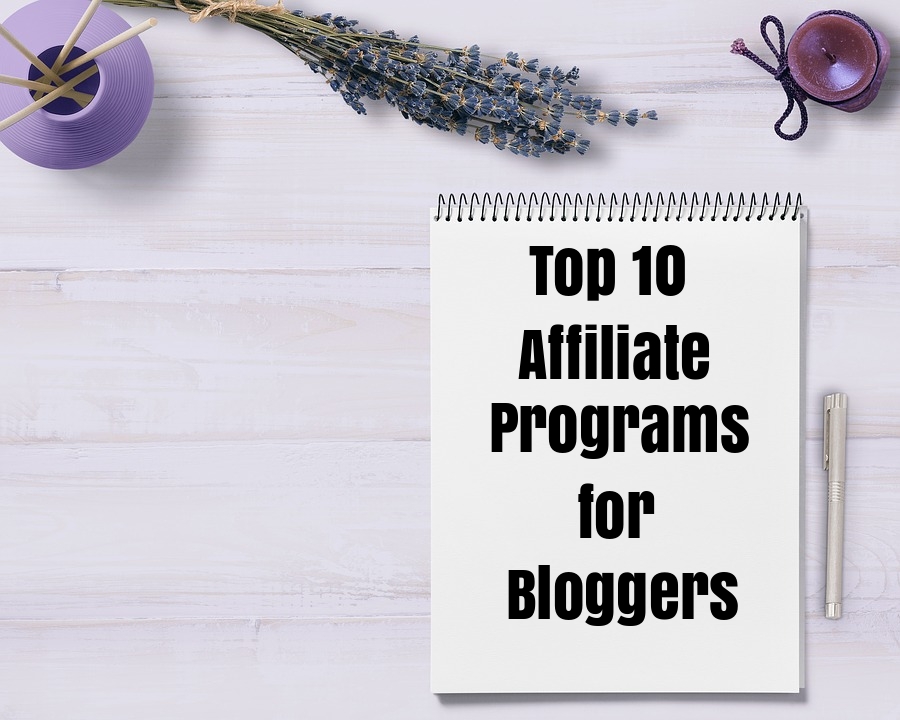 Here, we have selected the Top 10 Affiliate Programs for you to Promote with your blog and earn some great commission!
Top 10 Affiliate Programs to Promote with your blog
Whether you're just starting up in affiliate marketing, or already established blogger with some level of experience in affiliate marketing, these following affiliate programs will help you to achieve an even better conversions and build a long-term revenue stream.
1. SeekaHost Affiliate Program
As a blogger-friendly web host, SeekaHost has made it possible for bloggers to earn some good commissions for referring people to the most affordable web hosting packages with several bespoke offerings aimed at businesses and individuals who look out for the best performance.
SeekaHost Affiliate program affords you the opportunity to promote any of the web hosting packages on your blog with custom-made banners and affiliate links to help others know why SeekaHost is a great web hosting service, and you get a commission for doing the good work.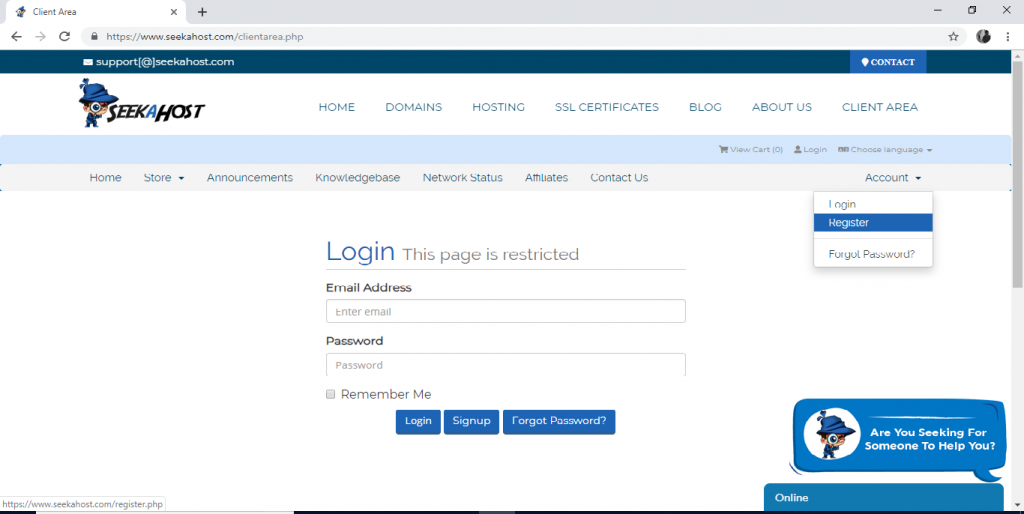 Who are qualified to join?
Everyone blogger can apply for the SeekaHost Affiliate program, as you can refer just anyone to buy a web hosting service or even a domain name. The more referrals you get, the more commissions you'll make.
How to Join?
Simple apply to join here and click on Sign up, where you'll be required to enter your email address and password.
Then a verification email will be sent to your email account. Just click on the link in the email to verify your email address. That's it, you are ready to start adding affiliate links and banners to your blog to earn commissions.
2. Amazon Associates
Amazon Associates is great for beginners in affiliate marketing, as the platform has a vast marketplace that take care of most of the processes, allowing you to choose from a variety of offers to increase your leads.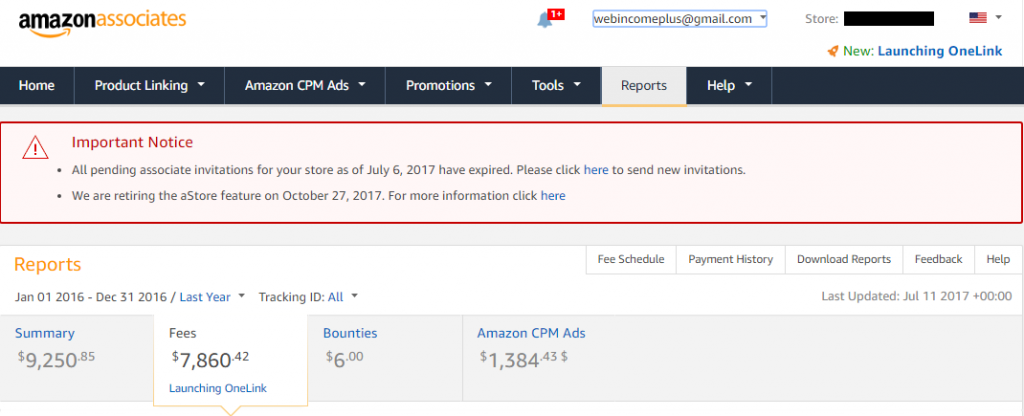 And it is quite easy because Amazon is already a big player and well-known brand, your job is only to bring new buyers to the Amazon website. There are several millions of products you can select from, which affords you a great way to earn money without actually having to build a strong reputation in the affiliate marketing game.
Who are qualified to join?
While the program is not available for all locations, you'll have to check to make sure your country is supported. And it requires a reasonable number of quality contents to ensure great performance.
How to Join?
You can join Amazon Associates by following this link.
3. ClickBank
ClickBank is yet another popular affiliate program that offers high commission, as high as 75%, and it is known for the availability of great offers, which is a huge attraction.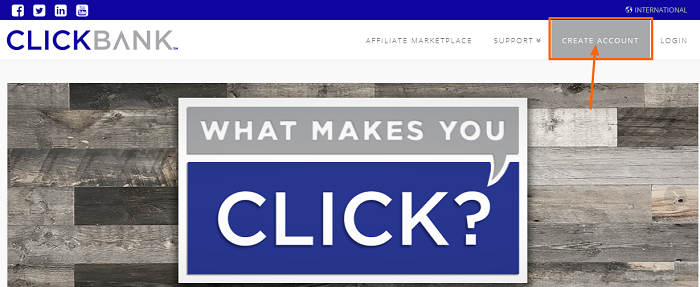 ClickBank offer plenty of products which are sold on a recurring basis, meaning it presents a great source for recurring income for bloggers, with upsell options available to help the bloggers to boost their income.
Who are qualified to join?
The affiliate program is open to every blogger, though there are some standards that must be met. And also note that all countries are not supported, so ensure your country is supported before applying to join the program.
How to Join?
Joining ClickBank is easy, just head over to this link.
4. CJ Affiliate
CJ Affiliate, also known as Commission Junction, is a platform for experienced marketers. It comprises of over 300 top brands, including several of the world's leading brands.

The affiliate program has posted about 43% year-on-year growth in affiliate commissions, but there are quite some strict conditions for applying as a publisher. And the toolbox for publishers may require some little learning curves, though a great feature for advanced marketers.
Who are qualified to join?
Like already stated above, there are some strict conditions for applying as a publisher.
How to Join?
CJ Affiliate is open for application here.
5. eBay Partner Network
The eBay is a huge marketplace, with the Partner Network serving as affiliate marketing program to allow website owners and bloggers to earn some commissions for referral of customers.

As a blogger, you can tap into the enormous affiliate potential of eBay – through the eBay Partner Network to general some revenue from your blog. You'll get a commission from every product sold through your link. And there is never an end to the supply of awesome products for you to promote on your blog, including some very popular products and trending deals.
Who are qualified to join?
Like CJ Affiliate, eBay Partner Network presents some strict conditions for applying as a publisher.
How to join?
To join eBay Partner Network, click here.
6. ShareASale
ShareASale is well-known affiliate program with many marketers and merchants because of the ease of use, free sign-up for publishers, and support for blogger affiliates with multiple sites.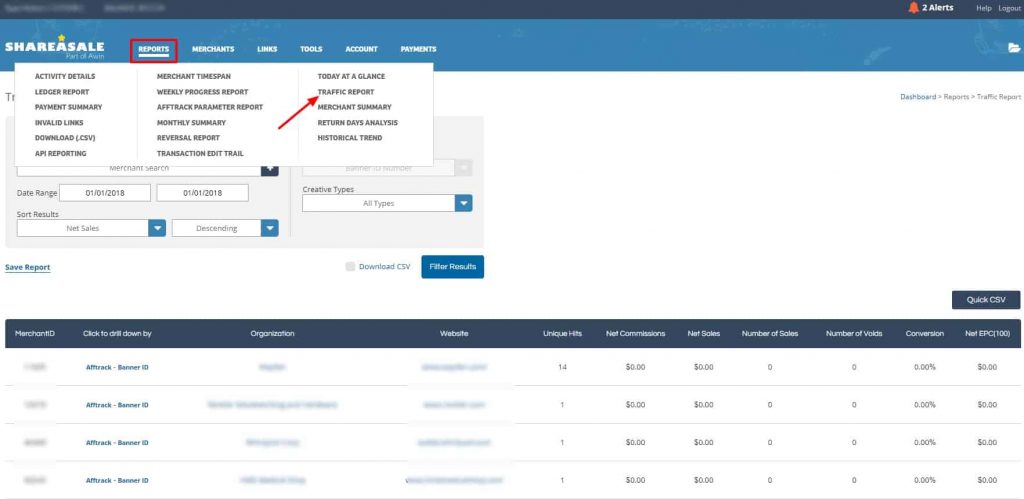 It also has a huge variety of products from different merchants for the publishers to choose from in more than 40 categories. ShareASale affiliate marketing program, include the affiliate, and service for merchants. Whereby the affiliates use ShareASale to discover products to promote on their blog, and earn commission for the referrals on the products.
Who are qualified to join?
ShareASale is easy to join, and almost all bloggers and countries are supported on it.
How to join?
Click here to apply to ShareASale now.
7. Fiverr Affiliates
Fiverr Affiliates is a program for publishers to refer customers to the marketplace. As the world's biggest digital services marketplace, Fiverr boasts of over 10 million users in over 150 countries worldwide.

It's affiliate program has generous commission plans, ranging from CPA of up to $150, and there's no limit to referral traffic and you also get a lifetime attribution. Another advantage of the Fiverr Affiliates is that it's more user-friendly, with a simple dashboard, and a portfolio of creative resources to help you promote Fiverr on your blog.
Who are qualified to join?
Fiverr Affiliates is easy to join, and almost all bloggers and countries are supported on it as well.
How to join?
To join Fiverr Affiliates, simply head to this page.
8. Shopify Affiliate Program
Shopify Affiliate Program is a great revenue source from the leading eCommerce software used by popular online retailers.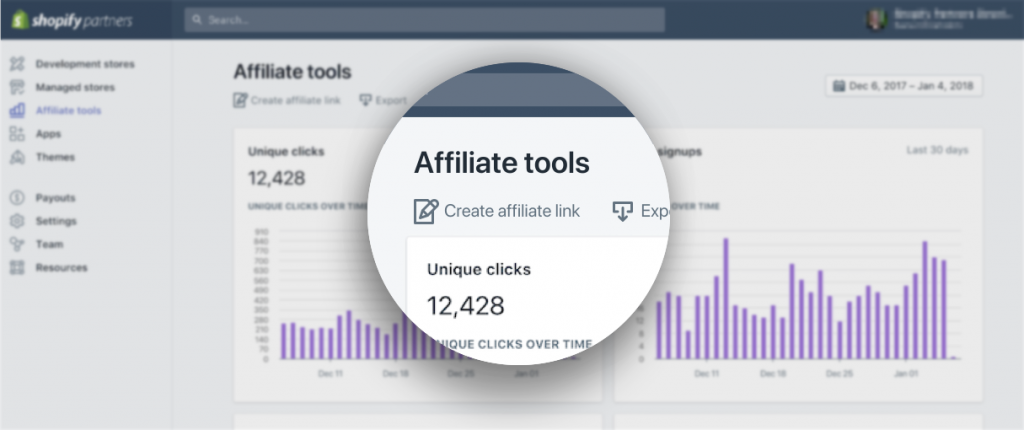 The program allow bloggers to earn commissions for referring customers to the software, especially for those in niches where the audience will most likely be looking to sell items online. Shopify makes a really great affiliate partnership for bloggers to make that extra income.
Who are qualified to join?
Shopify Affiliate Program is easy to join, almost all bloggers and countries are supported.
How to join?
To join Shopify Affiliate Program, simply follow this link.
9. Rakuten Affiliates
Rakuten Affiliates is a great program from the leading online store, with stocks of everything from electronics to beauty products, and even pet supplies.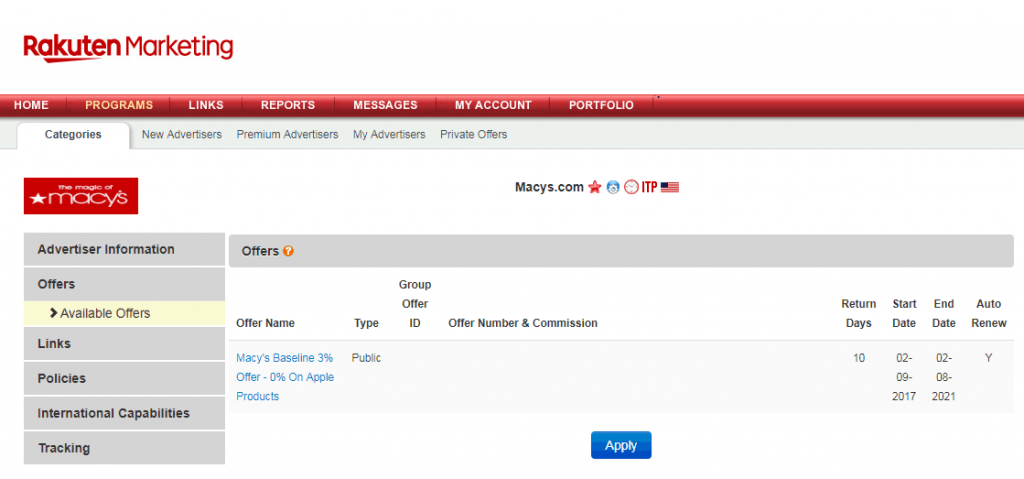 If you're a blogger and looking for that extra income source, Rakuten Affiliates can help you earn some more revenue, and they also pay you for helping shoppers to get huge discounts on select items. You can sell anything from the store, all you need is only a platform, just like your blog.
Who are qualified to join?
Rakuten Affiliates Program is easy to join, and almost all countries are supported.
How to join?
Click here to join Rakuten Affiliates Program.
10. MaxBounty Affiliate Network
MaxBounty Affiliate Network have such brands like McAfee, Norton, and T-Mobile. Even though it's a new program it pride itself as doing things that many other Affiliate Networks simply can't do, or not doing and that's what has been working for them.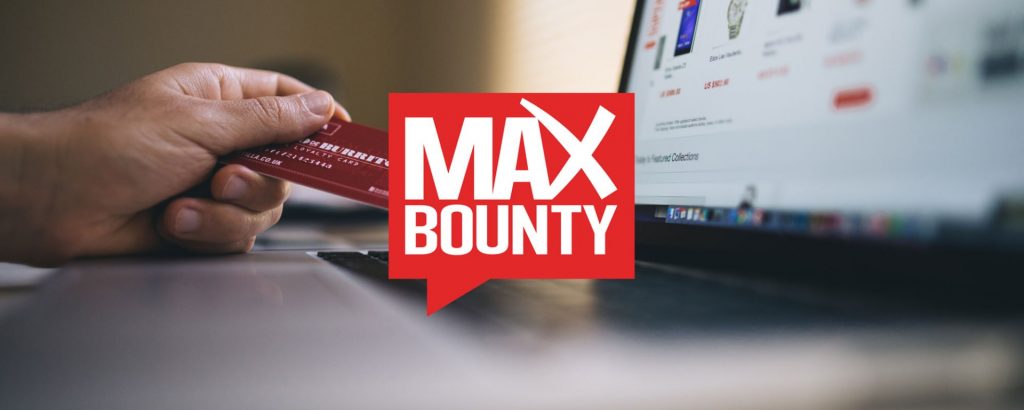 They pay out weekly, while most other Affiliate Programs are still fixed on monthly payouts, this is a great news for bloggers with little to medium traffic.
Who are qualified to join?
MaxBounty Affiliate Network is easy to join, and almost all countries are supported.
How to join?
To join MaxBounty Affiliate Network, click here!
Conclusion
Affiliate marketing is perhaps the most popular means of making money online today, and it's undeniably powerful. But if anyone tells you that making money online without doing anything at all is possible, that is a big lie!
Also read: How to Make Money with Affiliate Marketing for Beginners!
To make money online through this great source of passive income, you've got to put in some real works first.