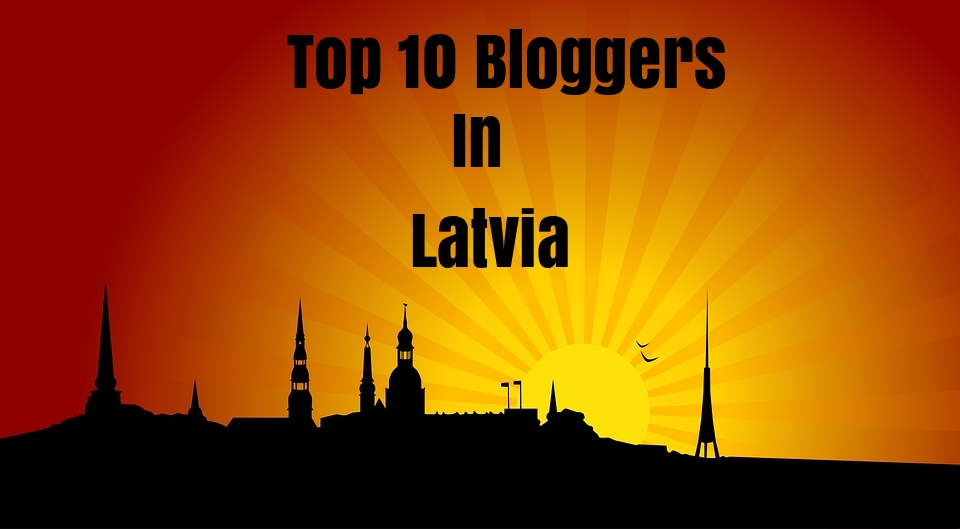 Top 10 Bloggers in Latvia & How they Make Money Online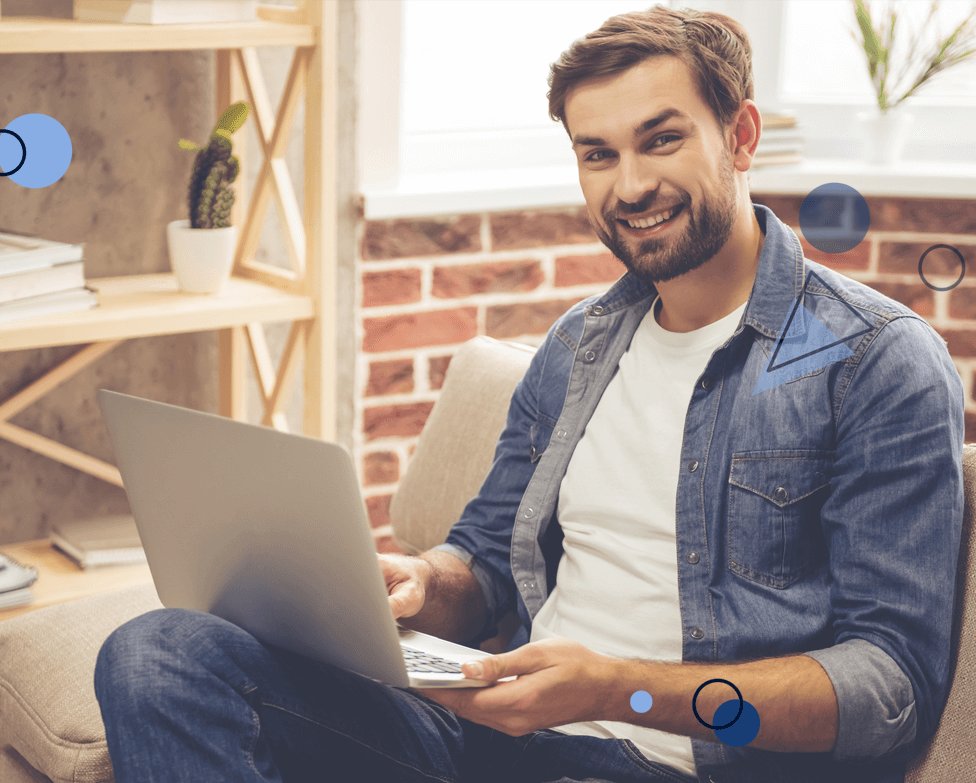 By John
The republic of Latvia, though a small country by population do have a sizable number of influential Bloggers that are doing great stuff on the Web!
Latvia is a country in the Baltic region of Northern Europe with a population of a little over 1.9 million people, bordered by Estonia (north), Lithuania (south), Russia (east), Belarus (southeast), and Sweden (west). It has four distinct seasons and snowy winters, as it's common with all the Baltic regions.
Enough of geography, let's now take a look at the Top 10 Bloggers in Latvia & How the Latvian Bloggers Make Money Online!
We'll be profiling the top Latvian bloggers by number of social followers and blog reach so that you can see how they're actually ranked. And you can find out more about the most influential bloggers through their social media accounts.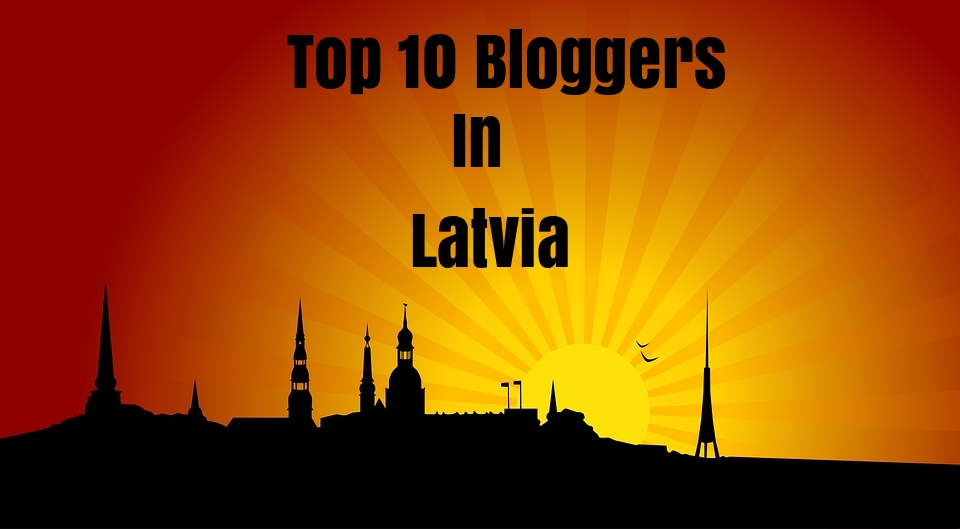 Top 10 Bloggers in Latvia
If you are looking for the most influential bloggers in Latvia and which blogs are really popular in Latvia? Then check out the latest top 10 bloggers in Latvia list below.
1. Kristaps Skutelis
Kristaps Skutelis runs the popular Latvian technology blog, Kursors.lv which was founded in 2014 to serve the purpose of informing the locals about the latest technology in the world and in Latvia.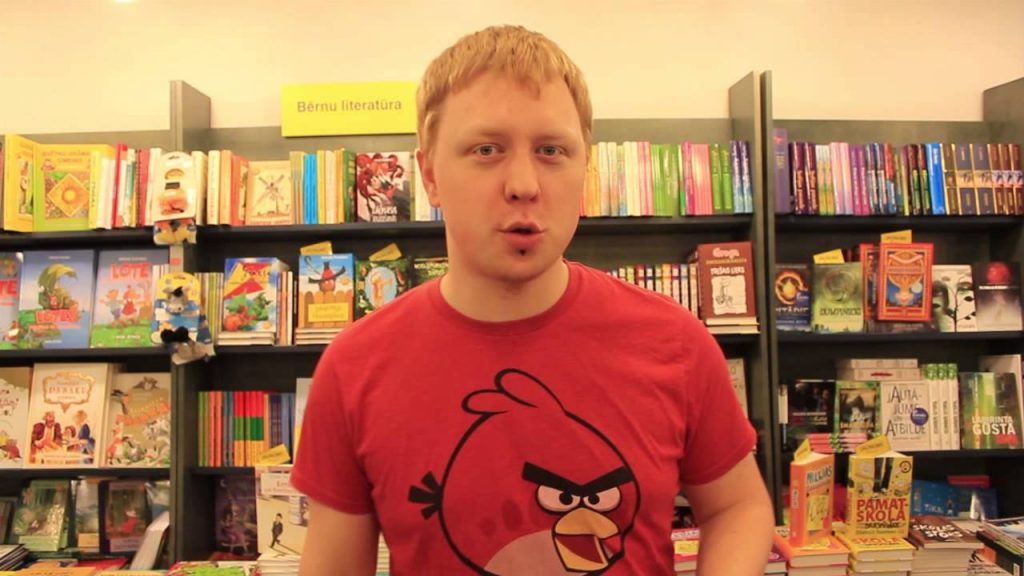 In addition to it's regular everyday technology news, Kursors.lv also offer interesting interviews and reliable gadget reviews. In fact, no other blog in Latvia can boast of the reach and thoroughness of its device reviews!
Kursors.lv has a rapidly growing audience of IT professionals, developers, startups and technology enthusiasts who not only want to know about technology news, but are ready to have quality discussions about it.
Blog & Social Stats
Blog: https://kursors.lv/
Twitter: 2.5k Followers
Facebook: 7.4k Likes
Instagram: 1.6k Followers
2. Liga Zemture
Liga Zemture was born in Latvia, now travelling around the world. She studied political science, with bachelor degrees and MBA in business. She is the author of Marble Avenues and Senior Editor in Chief of L'Officiel Baltics, also manages some other digital marketing and fashion businesses.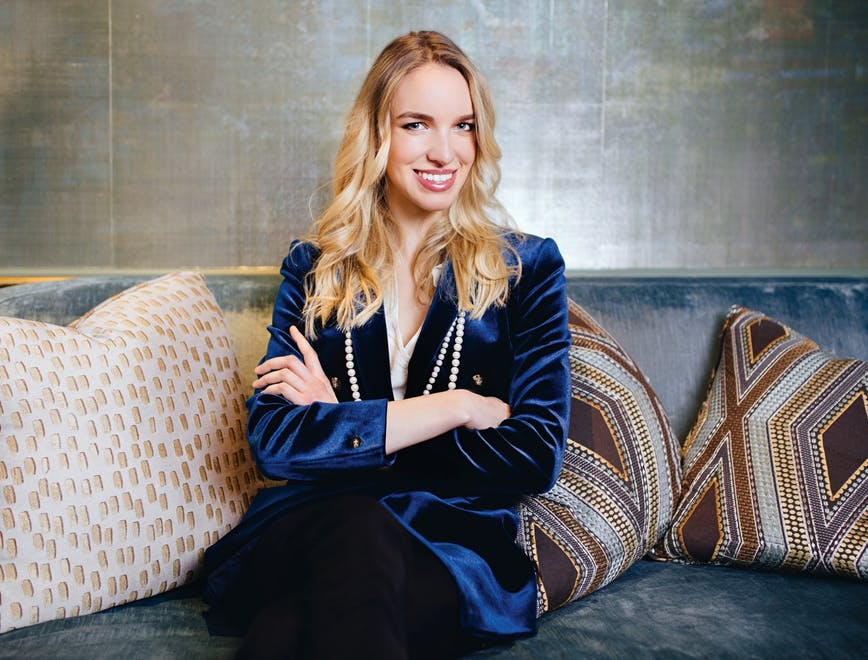 She sort of adores fashion, photography, architecture, and interior design. And a famed believer in karma, and life after death.
Liga is mentioned as one of the best-dressed celebrities in Latvia, in 2016. And she represented her country Latvia in Miss World 2006 (ex Liga Meinarte).
Her favorite quotes: "Everything that happens, happens to be good!" She is living between Miami, London, Riga, and Kiev.
Blog & Social Stats
Blog: http://www.marbleavenues.com/
Instagram: 96.2k followers
3. Maija Armaneva
Maija Armaneva is a Latvian lifestyle blogger and one of the most influential in Latvia.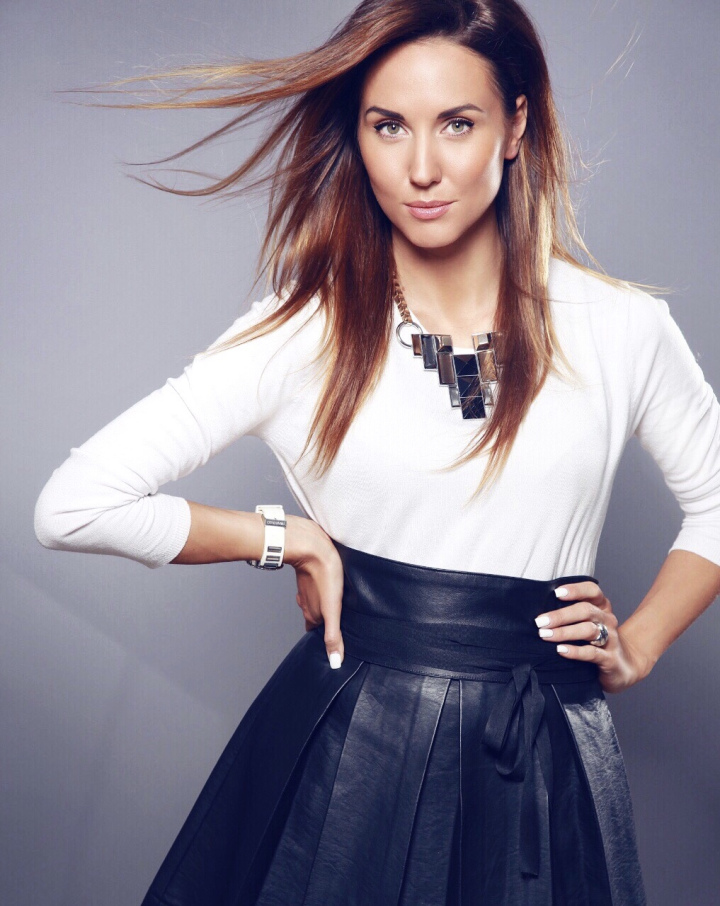 While in the fashion industry, Maija began to share her personal style, beauty and lifestyle musings on Instagram. Also, she has collaborated with Philips, Sky&More, chwarzkopf Professional, Nissan Norde, 4F, Hanner, Shiseido, Fitbit, Amrita, Drogas, Grand Hotel Kempinski Riga, Rolls Royce Motor and many other leading brands.
Maija has been a guest speaker at Riga Comm Social Media Marketing conference, Digital Jungle, IG Tallinn Instagram conference and featured in numerous digital and print publications.
Blog & Social Stats
Blog: https://armaneva.com/
Instagram: 78.6k Followers
4. Inga Daliba
Inga and Eric started the blog, iinuu.lv in April 2008, as a way of self-expression, as diverse and colorful as life itself.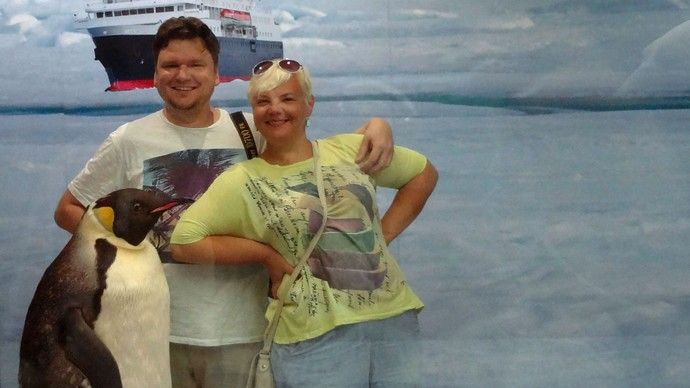 With Inga mainly writing on nature, traveling in Latvia and other places near or far. Also on exhibitions, art projects, books and films, handmade creations, paintings and photos.
While in 2015, they created a new section – the Business Guru , where Inga share entrepreneurial journeys and adversities, the brightest insights from seminars, business or networking events.
On the other hand, Eric writes on Latvian politics, advocates for the urban environment, economics, social life, and has his own sub-section, the IT guru , covering various IT topics. The blog is intended to serve all Latvian-speaking readers both in Latvia and abroad, regardless of age, gender, or belief.
Blog & Social Stats
Blog: https://iinuu.lv/
Facebook: 659
5. Paula Freimane
Paula Freimane is a fitness trainer and author of the cookbook – "Zelta Sastāvdaļa". From her experience, sports and food are like gloves, so training without a proper balanced diet makes little or no sense.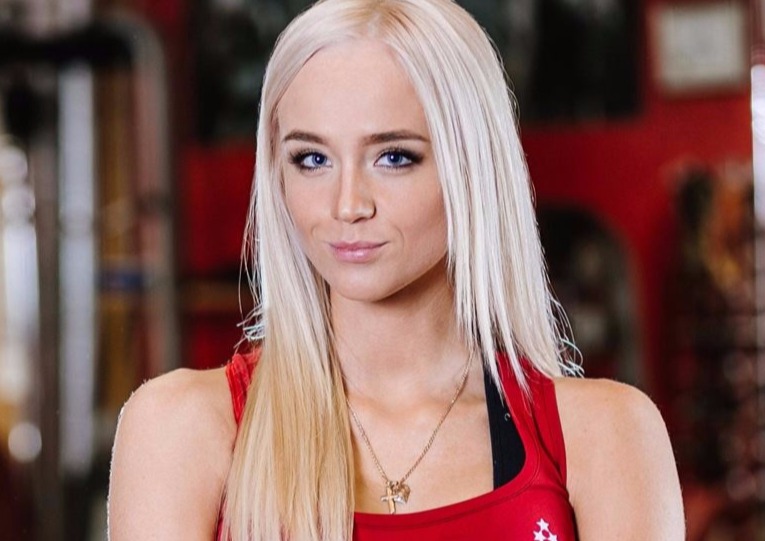 Her advise is that you need to learn how to cook your favorite foods so that they help you to be healthier and look better. The recipes are divided into five groups – breakfast, lunch, dinner, and desserts and drinks.
By preparing one dish from each group, it is possible to ensure a balanced menu throughout the day. Anyone can make something really delicious from butter and sugar. But why not without it?
So, Challenge yourself to start cooking healthier!
Blog & Social Stats
Insta: https://www.instagram.com/paolafreeman/?hl=en
Instagram: 94.7k Followers
6. Katerina Malgina
Katerina Malgina is Latvian Beauty and fashion blogger and social influencer with huge following on Instagram.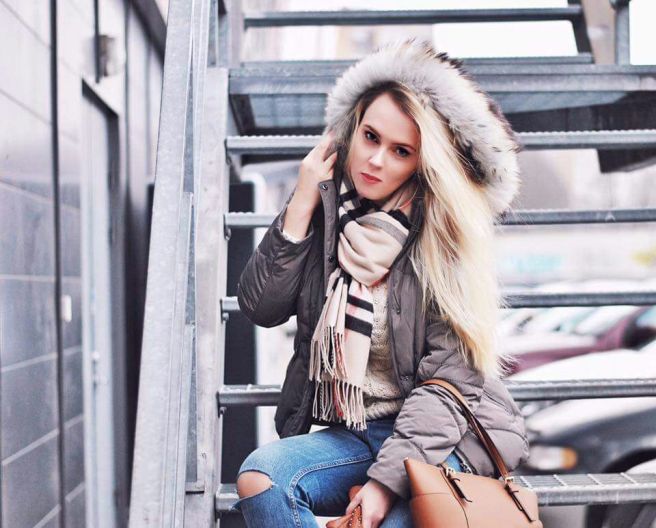 During the Ivo Nikkolo Spring / Summer 2019 collection that took place during Riga Fashion Week, Ms Malgina, who is herself a celebrity and influencer on social networks, was proud of how great Ivo Nikkolo's outerwear looks.
Her peculiar sense of design can be seen on her blog which also covers events and other fashionista across the industry.
Blog & Social Stats
Blog: https://katerinamalgina.wordpress.com/
Instagram: 41.5k Followers
7. Jānis Paļulis
Jānis Paļulis is more a freelance photo artist, but worthy of this list because of his huge Instagram following and social media activities.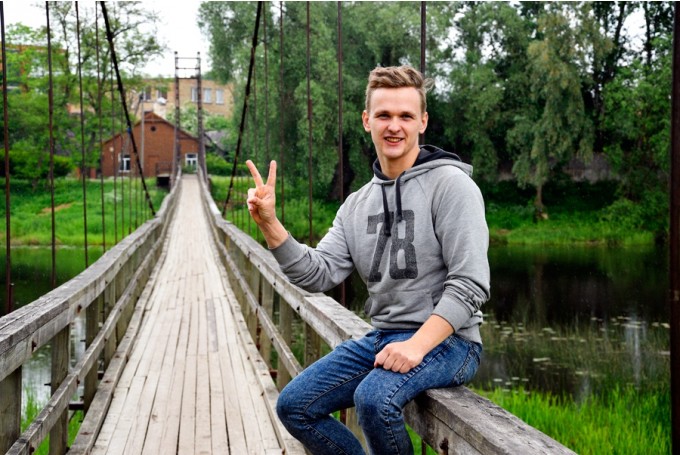 He won the Sony World Photography Awards for Latvia in 2016 and his photographs are quite spectacular with magnificent views that will struck sheer awesomeness in the mind of the beholder.
The art photo shoots majors on natural ecosystems and environmental views, which connotes his great love for nature.
Blog & Social Stats
Insta: https://www.instagram.com/latvianphotographer/?hl=en
Instagram: 38.3k Followers
8. Sandis Helvigs
Sandis Helvigs is a lifestyle content creator from Latvia and also a freelance forward-looking adventurer. He captures authentic moments before they actually happen. After pursuing photography for many years, he discovered his place in nature.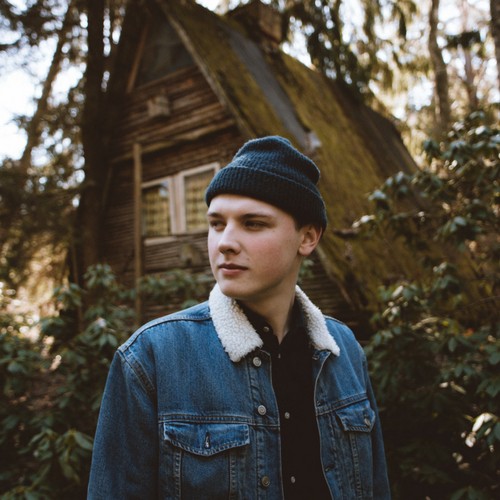 Always on the road traveling across the world's most beautiful places and corners of the earth.
Nevertheless, he is keen on finding a balance between nature, and indoors, and one's inner self, although every second of his spare time is spent outside.
His work and private life remains separately; while in his spare time, adventure shapes his vision for photography making, with all his images personal and unique. And constantly searching for stories to tell.
Blog & Social Stats
Blog: https://www.sandishelvigs.com/
Instagram: 73.9k Followers
Twitter: 7.2k Followers
9. Evelina Parkere
Evelina Parkere is a Latvian YouTube vlogger who is widely known for her eponymous channel.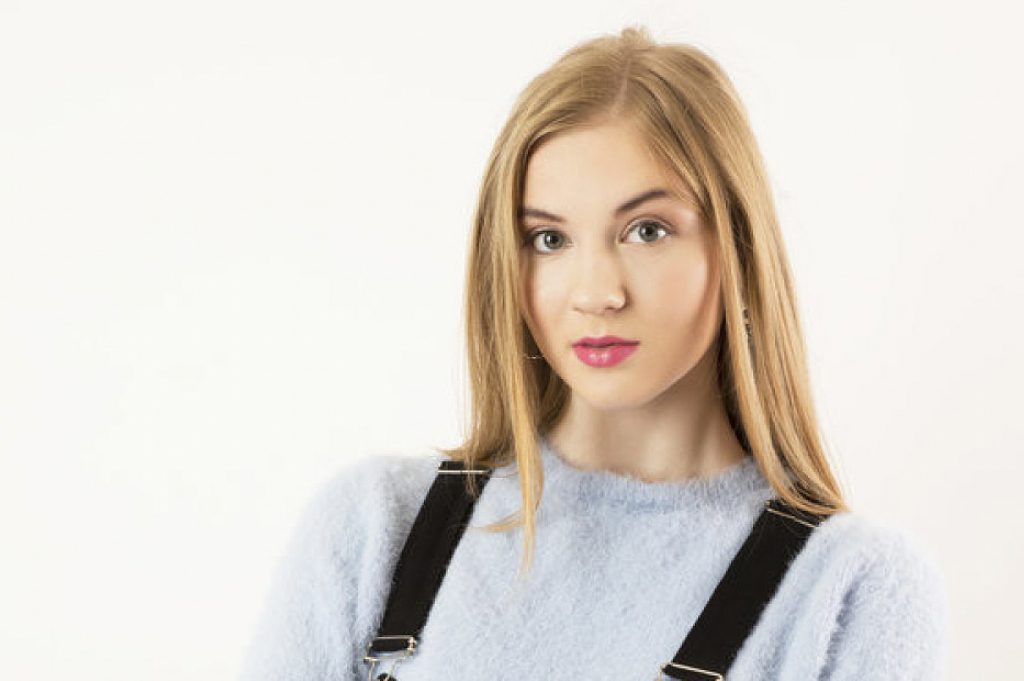 She has garnered a lot of popularity there for her personal vlog entries, which widely includes challenge completions.
She began her YouTube channel on March 17, 2014 and now has amassed more than 70,000 subscribers to her YouTube channel. One of her most popular videos (BEAN BOOZLED IZAICINĀJUMS AR LINDU UN HARALDU l Pa) has earned more than 225,000 views.
Blog & Social Stats
Vlogger: https://www.youtube.com/channel/UCKHXkDnmcKHXQLAkoQInFXQ
Instagram: 118k Followers
10. Anna Turanova
Anna Turanova is a Latvian fashion and lifestyle blogger, with her eponymous blog Annaturanova.com covering her unique style and fashion experiences.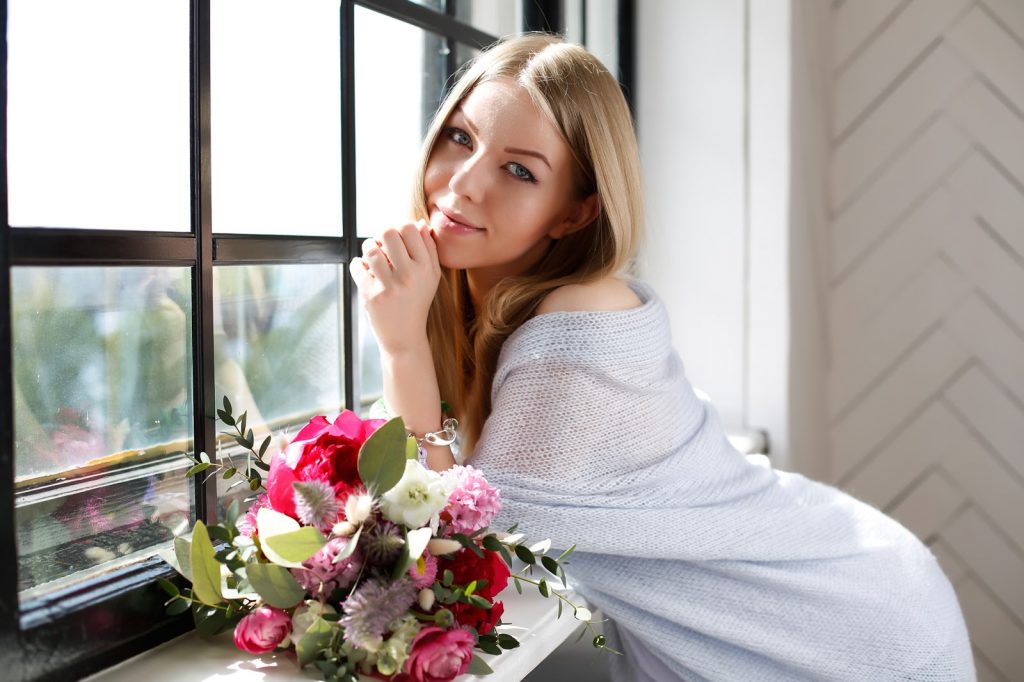 Besides fashion, her other obsessions are with photography and she boasts of having some awesome photo shoots on her blog and Instagram page, where she has huge number of followers.
Blog & Social Stats
Blog: https://www.annaturanova.com/
Instagram: 35.1k Followers
Conclusion
These are the top Bloggers and Influencers in Latvia for 2019 and without doubts this is the authentic list of Latvian bloggers available online.
[Tweet "The republic of Latvia, though a small country by population do have a sizable number of influential Bloggers that are doing great stuff on the Web!"]
Kindly note that all images are from public domains, copyright issues should be reported for immediate removal.