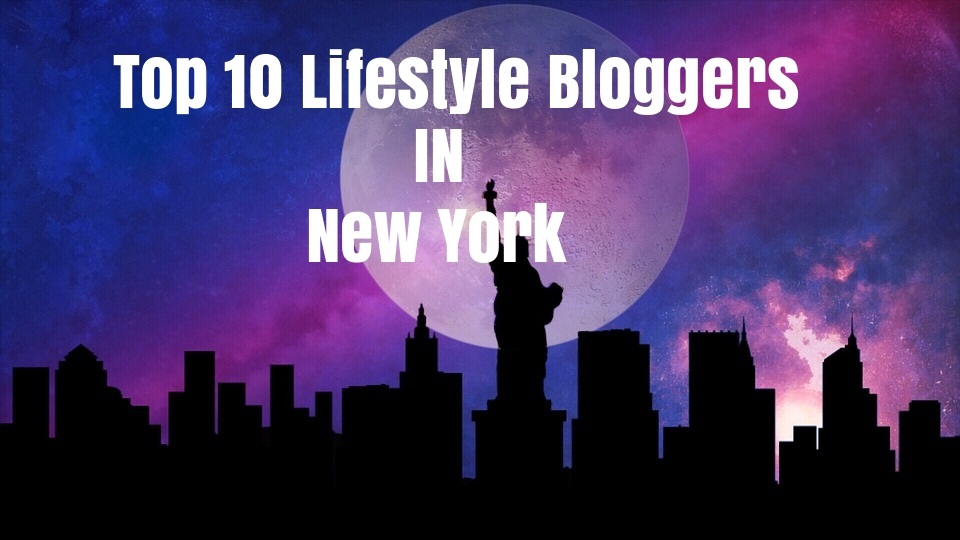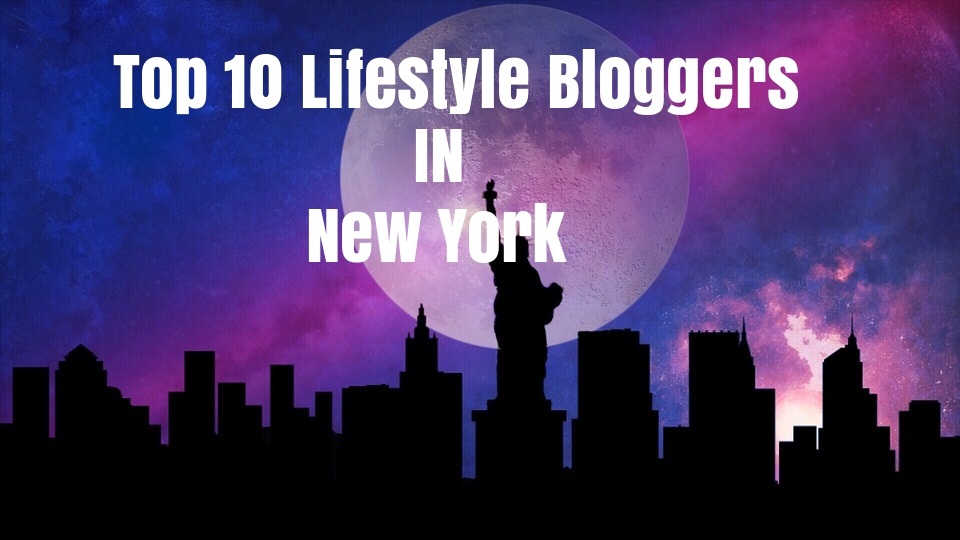 Top 10 Lifestyle Bloggers in New York City & Best NYC Blogs List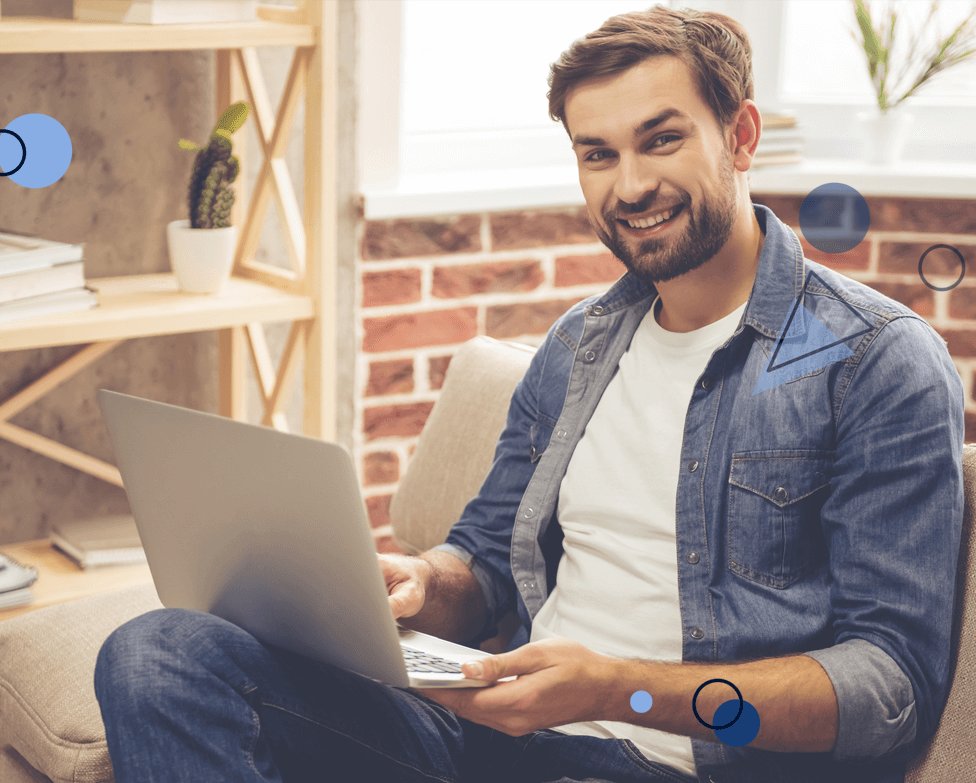 By John
The fact that New York City has more fashion and lifestyle professionals than practically anywhere else in the world has greatly impacted on the top NYC lifestyle blogs by best bloggers in New York.
New York is the city that never sleeps, with a population of over 8 million people, which includes the Brooklyn, Queens, Bronx, Staten Island and Manhattan. There is certainly a lot to expect from these huge figures, and the sheer number of talents can be really enormous.
It isn't any surprise that New York City is home to many influencers, from the best fashions to styling, and the latest trend in technology, practically everything about your favourite topics revolve around the city's magic grip!
Here, we have compiled the Top 10 Lifestyle Bloggers in New York City & their Popular Blogs List for you to follow.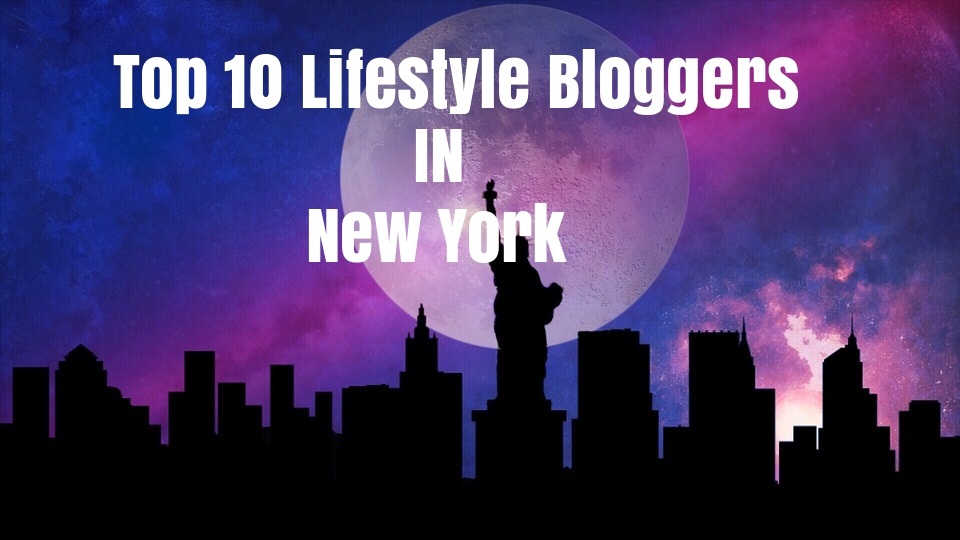 Top 10 Lifestyle Bloggers in New York City
This is perhaps the most comprehensive list of New York's best lifestyle bloggers and influencers, though the numbering order may not be an issue of some significance.
1. Mary Orton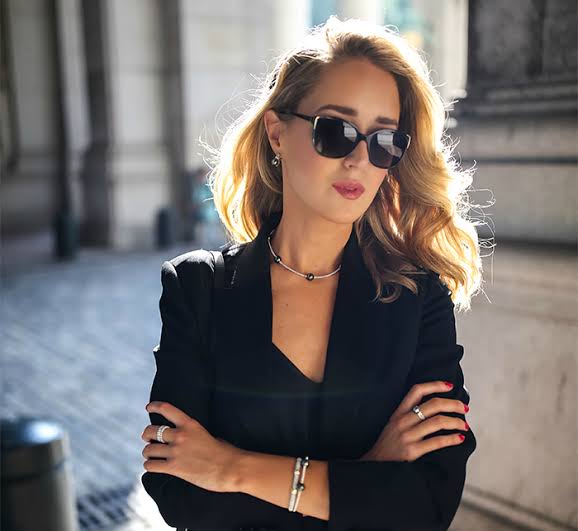 Mary Orton is a great force to reckon with in fashion and lifestyle, with her popular style blog Memorandum, becoming sort of a lifeline for women in need of sartorial advice for the office, styling tips, and smart outfits.
Her work doesn't stop here, the ever-talented Orton also recently created and launched Trove, an addictive mobile fashion app that allow users to search and discover outfit inspiration, save their favorite styles to digital closet, and shop for the latest fashion pieces.
Orton's endeavors, no doubt calls for serious working hours, so she has a fabulous home office to keep the motivation meter running, with the workspace in her NYC apartment, as high-functioning as it is fashionable.
Blog & Social Stats
Blog: https://www.memorandum.com/
Twitter: 3k Followers
Facebook: 13.9k Likes
Instagram: 228k Followers
2. Joanna Goddard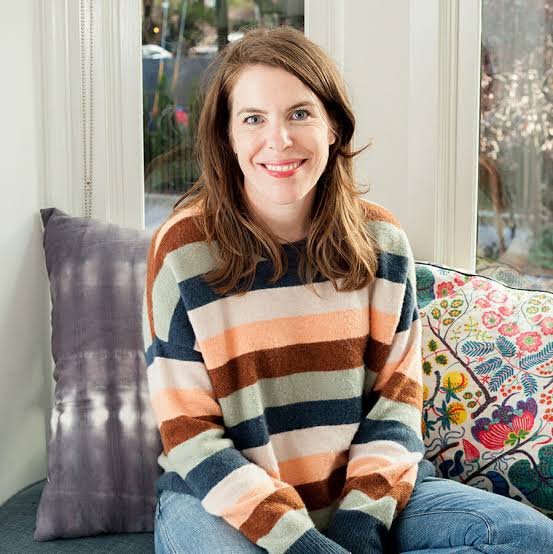 Joanna moved to New York City after graduating from the University of Michigan in 2001, and launched her career at Cosmopolitan, with the editorial responsibilities including stopping good-looking men on the street of New York and asking them some funny questions.
From working for the women's magazines for three years, Joanna became the editor-in-chief of Bene, an award-winning quarterly about Italian life and style. But in 2008 she made a dramatic change by leaving Bene to write for magazines, including Glamour and New York. She afterwards launched and ran the relationships blog for Glamour.com for two more years.
She eventually started A Cup of Jo as a weekend hobby, which after a few years, the site grew big enough to become her full-time job. The blog, Cup of Jo now has a team of writers and is well known industry wide for its smart and deeply engaged readership.
Blog & Social Stats
Blog: https://cupofjo.com/
Twitter: 63.2k Followers
Facebook: 66.8k Likes
Instagram: 204k Followers
3. Tracy Kaler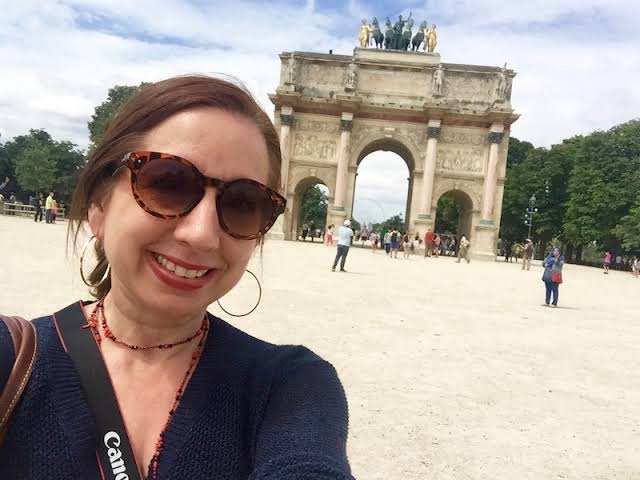 Tracy Kaler is a lifestyle and travel writer in New York City. She fell in love with this amazing city as a child, and her lifelong dream came true when she eventually moved here in 2007.
She started her blog, Tracysnewyorklife.com which is about her personal experiences for fun, but overtime, the blog has evolved into a top New York City blog bringing the best of NYC lifestyle, culture, and travel.
Tracy's New York Life is a must-read and wonderful lifestyle and travel blog that brings the best of living, food, culture, travel, and more to readers around the world.
Blog & Social Stats
Blog: https://www.tracysnewyorklife.com/
Twitter: 15k Followers
Facebook: 11.9k Likes
Instagram: 6.5k Followers
4. Jessica Wang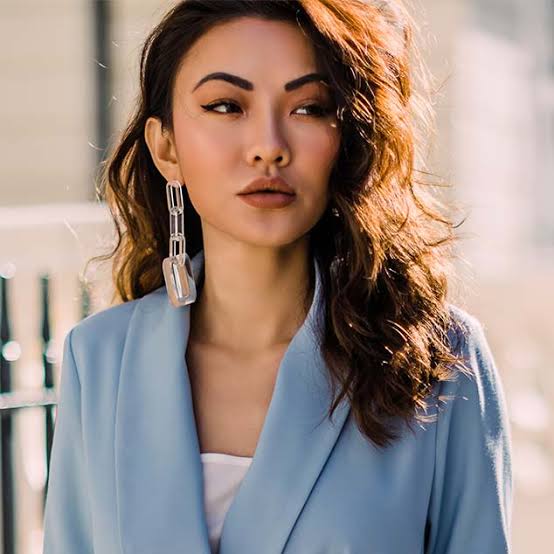 Jessica Wang is a Chinese-American digital influencer based in New York City, whose lifestyle and fashion blog NotJessFashion was launched in 2014.
She has amassed a global fanbase of over 1 million with a really deeper impact on the Asian-American population.
The daring style and breathtaking imagery that accompanies her blog posts are relatable without compromising editorial worthiness, she's without a doubt an expert in digital storytelling, which is very much obviously visible on NotJessFashion.
Blog & Social Stats
Blog: https://www.notjessfashion.com/
Twitter: 35.5k Followers
Facebook: 45.6k Likes
Instagram: 722k Followers
5. Meghan Donovan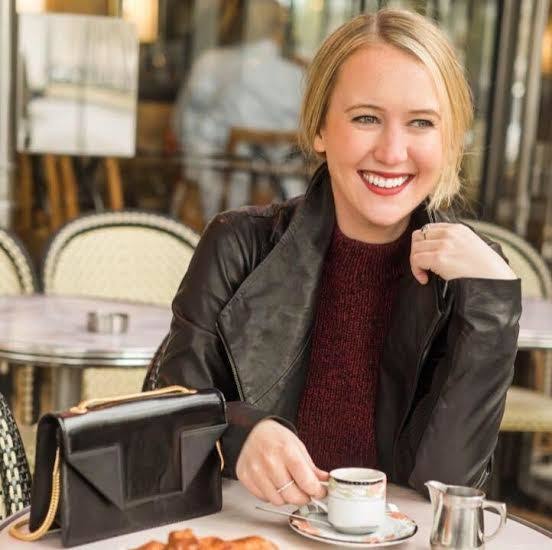 Meghan Donovan is an NYC fashion, beauty and travel blogger, with her blog wit & whimsy created back in December of 2006 as a platform to showcase her passions and curation in a creative space.
Her blog Wit & whimsy has grown to become a place where she shares more about her fashion outfits, lifestyle and career in New York City.
In fact, wit & whimsy encompasses her fashion inspiration, best beauty products, travel recommendations, great sale items and much more. She is a Francophile at heart and also the fund of Paris, which has perfected wit & whimsy – as a curated recommendations platform to make your next trip to Paris a memorable one.
Blog & Social Stats
Blog: https://www.witwhimsy.com/
Twitter: 7k Followers
Instagram: 17.8k Followers
6. Naomi Davis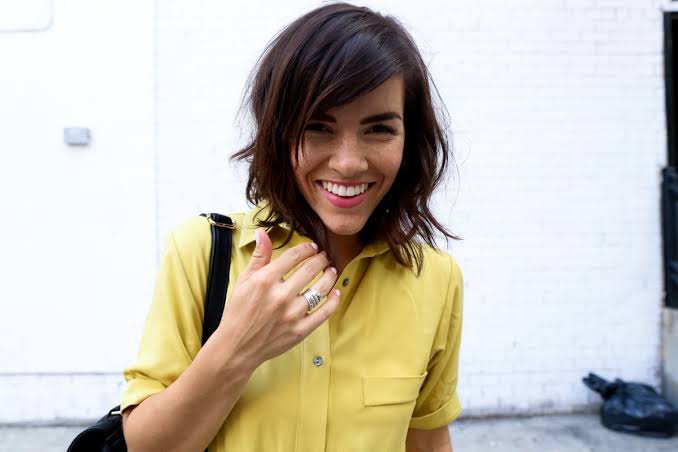 Naomi Davis is an NYC fashion and lifestyle blogger who shares her space with bits and pieces of family's adventures in New York city.
As she loves celebrating motherhood, family, good food, travel, and life's simple joys, those attributes becomes the theme of her blog.
Affectionately called the Rockstar Diaries blog, her blog Lovetaza.com will not fail to impress family lovers and fashion aficionados.
Blog & Social Stats
Blog: http://lovetaza.com/
Twitter: 30.5k Followers
Facebook: 6.2k Likes
Instagram: 464k Followers
7. Will Taylor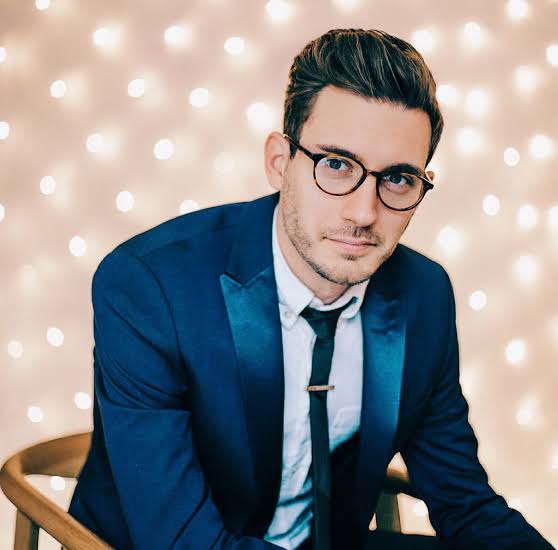 Will Taylor is the founder of Bright.Bazaar which is a popular NYC lifestyle blog and one of the best known blogs for both color ideas, and make-you-smile style inspiration across the home, travel and fashion categories.
It commands a loyal international following, as Bright.Bazaar has been a recommended read by publications around the world, including Elle Decor to The Daily Telegraph and BuzzFeed to The Huffington Post.
Taylor also love to share his unique perspective and daily adventures in design, style and travel across his social media platforms.
Blog & Social Stats
Blog: https://www.brightbazaarblog.com/
Twitter: 32.9k Followers
Facebook: 43.2k Likes
Instagram: 317k Followers
8. Amy Marietta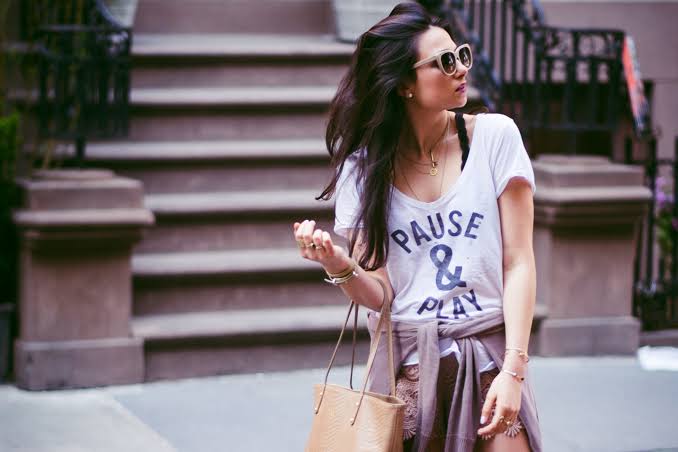 Amy Nicole Marietta runs a blog infused with her travels, personal style, love for culture, passion for music, and overall lifestyle.
She aspire to inspire people to live to the fullest and experience as much goods as possible, to chase their dreams, and make a positive impact.
She started blogging after moving to NYC from LA in 2010 while interning at a fashion PR company. And the blog has over the years evolved into more of a lifestyle platform where she share her daily inspirations.
Blog & Social Stats
Blog: https://amymarietta.com/
Twitter: 5.5k Followers
Facebook: 11.5k Likes
Instagram: 150k Followers
9. Laura Peruchi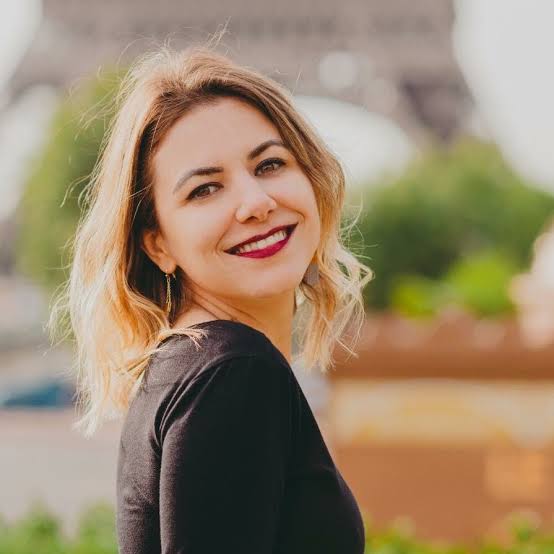 Laura, originally from Brazil, moved to NYC in January 2014, and she started to write about the city – with her blog focused in fashion and beauty before – and on her YouTube channel.
Her experience in New York has been amazing! As the city offers a lot of subjects and Brazilian people surely love this place.
Her blog is mainly in Brazilian language and used by people searching about such fashion tips, where to shop and when to go, but starting from 2015, she decided to start writing the posts in English too, because the English speaking world is huge!
Blog & Social Stats
Blog: https://www.lauraperuchi.com/en/
Twitter: 1.3k Followers
Facebook: 16.7k Likes
Instagram: 47.6k Followers
10. Sai De Silva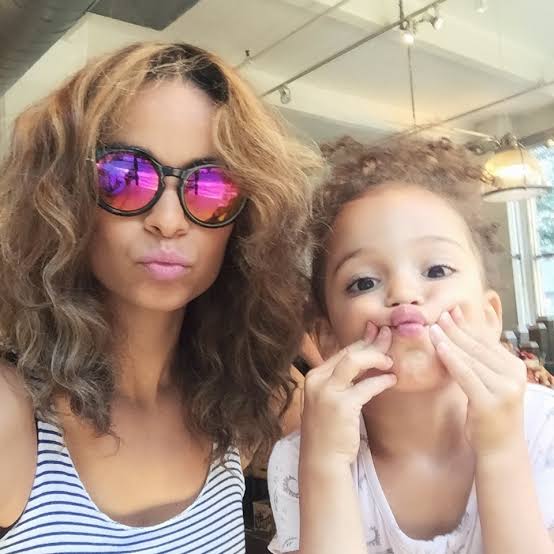 Sai De Silva is an NYC based travel and lifestyle blogger that is attracting a huge following. Though born in Los Angeles, California, she moved to New York when she was just 2 years old.
Her blog, Scout The City is a must-follow for anyone who loves New York, as often she moved around a lot but always comes back to NY, which according to her, is a magical city!
Blog & Social Stats
Blog: https://scoutthecity.com/
Twitter: 1.3k Followers
Facebook: 22.7k Likes
Instagram: 296k Followers
Kindly note that 'All pics are from public domains and any COPYRIGHT issue should be reported for IMMEDIATE removal'!