10 Best Tumblr Alternatives: Top Sites like Tumblr Where You Can Publish Your Blogs
Have to acknowledge it, Tumblr continues to be among the more popular option for sharing short-form blogging content. It is a social media platform with an active and growing community.  And it is the 51st most visited website in the world.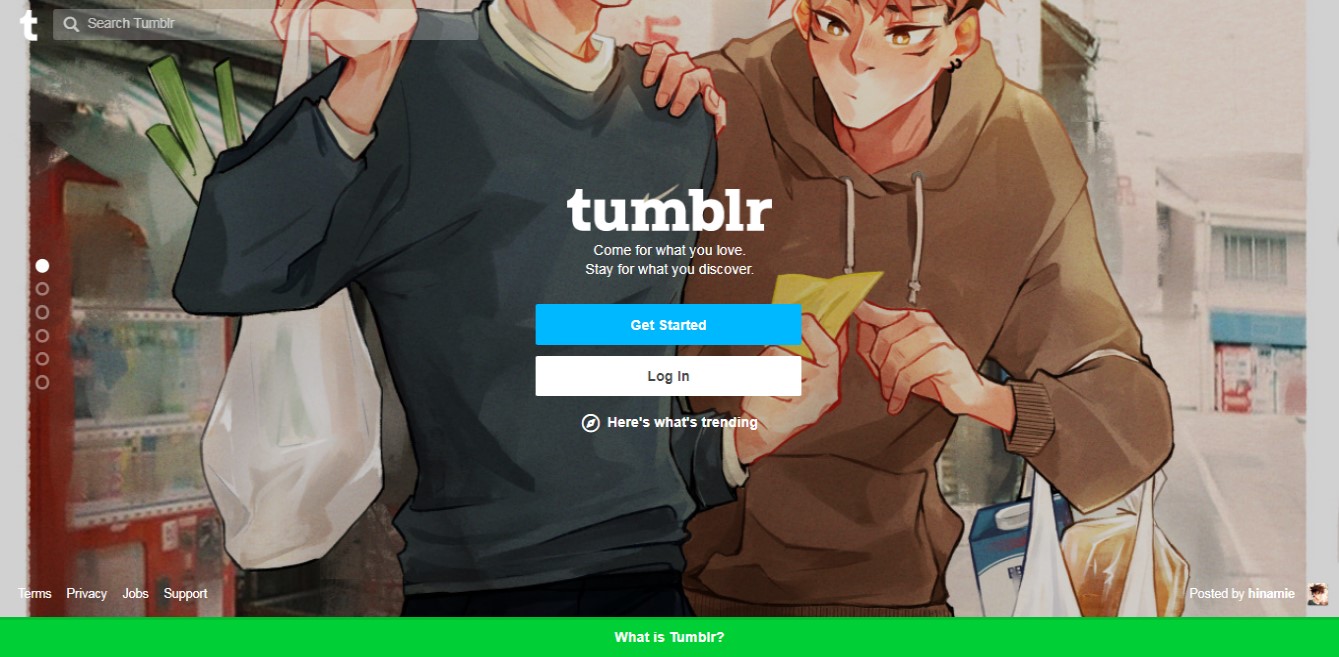 It's not the only one though And based on how well you know your blogging goals, it might not be the platform you should be on. After all, there are plenty of ways in which you can share content online. Agreed, blogging remains the most effective and widely used form of online content. That's even more reason you know your options before you start planting seeds in your blogging farmland.
Where Tumblr Falls Flat…
Tumblr only caters to a particular niche. If you want anything more than short-form blogging, Tumblr becomes inadequate.
Some users might also have security concerns with Tumblr. (Remember how hackers stole 65 million passwords from Tumblr in 2013?) And others might be looking for a better platform in terms of control over the content, given that Tumblr doesn't let you post adult content. (The policy has been in place since 2018.)
It's adult content they've banned now, and it could be your niche a couple of years down the line (cryptocurrency, communism, conspiracy theories, LQBTQ – all these subjects are polarizing, to varying degrees, much like adult content).
No matter which aspect of Tumblr's inadequacies irks you, we have the top 10 alternatives you can try. These platforms let you do much more than what Tumblr allows. And with significant ease.
1. WordPress
2. Blogger
3. Soup.io
4. Medium
5. Mastodon
6. Posthaven
7. Typepad
8. Ghost
9. DeviantArt
10. Pillowfort
1. WordPress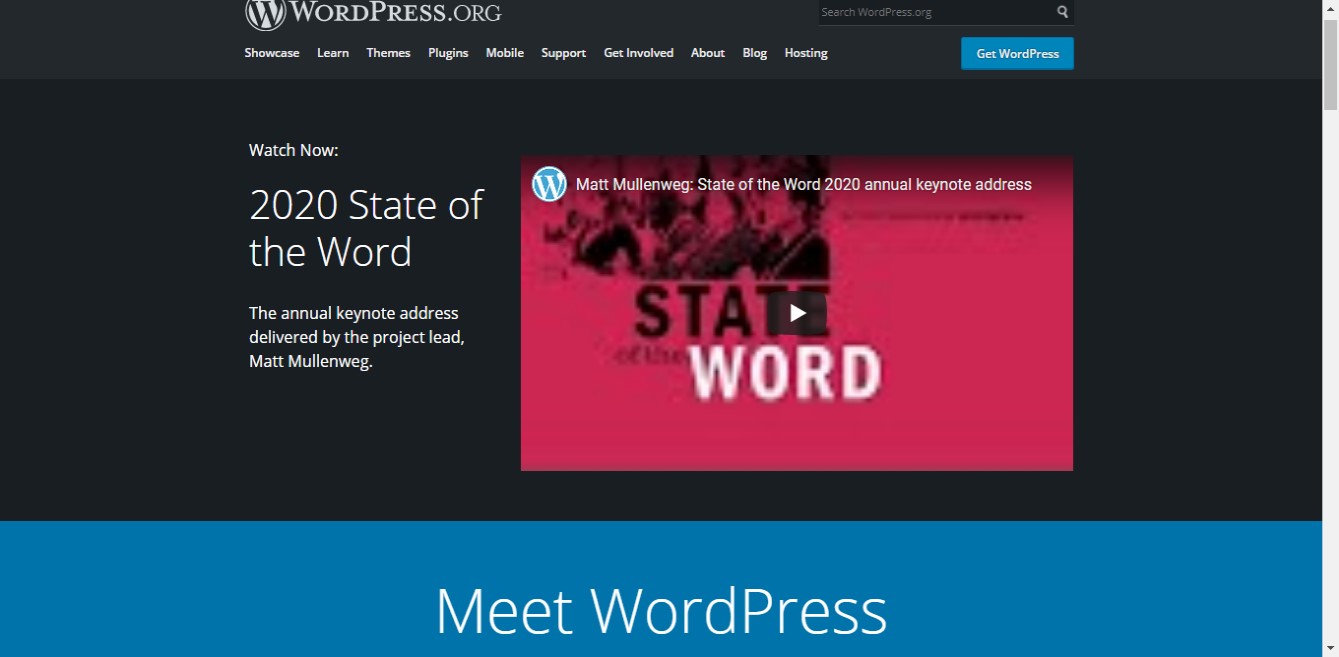 WordPress.org is one of the top website builders and CMS platforms. It is the ideal solution for bloggers in all niches. If you're in this for the long haul, go with WordPress.
You can create a simple blog with WordPress, and you can monetize in plenty of ways. And you don't have to stop just there; you can also create a fully-functional eCommerce platform by your blog's side.
Being an open-source platform, it is completely free. And you can find hosting for as little as $2.5/month. Thousands of WordPress users trust SeekaHost for their website hosting. They say it's easy, intuitive, reliable, and offers value for money that puts other hosts to shame.
Back to WordPress; it's a platform that you can customize to the very core. Plenty of templates and plugins are available for WordPress that can let you add form, functionality, and feature to your blog. You also get in-build and additional options to optimize your WordPress blog for search engines, increase traffic, and grow your audience. Moreover, you get to own your content. And you are in complete control of your blog.
Who should use WordPress?
Anyone and everyone. Whether you are an individual looking to build a portfolio and express yourself, or a small business looking for a way to build brand awareness, or a large scale business looking for ways to engage your audience, you can use WordPress.
2. Blogger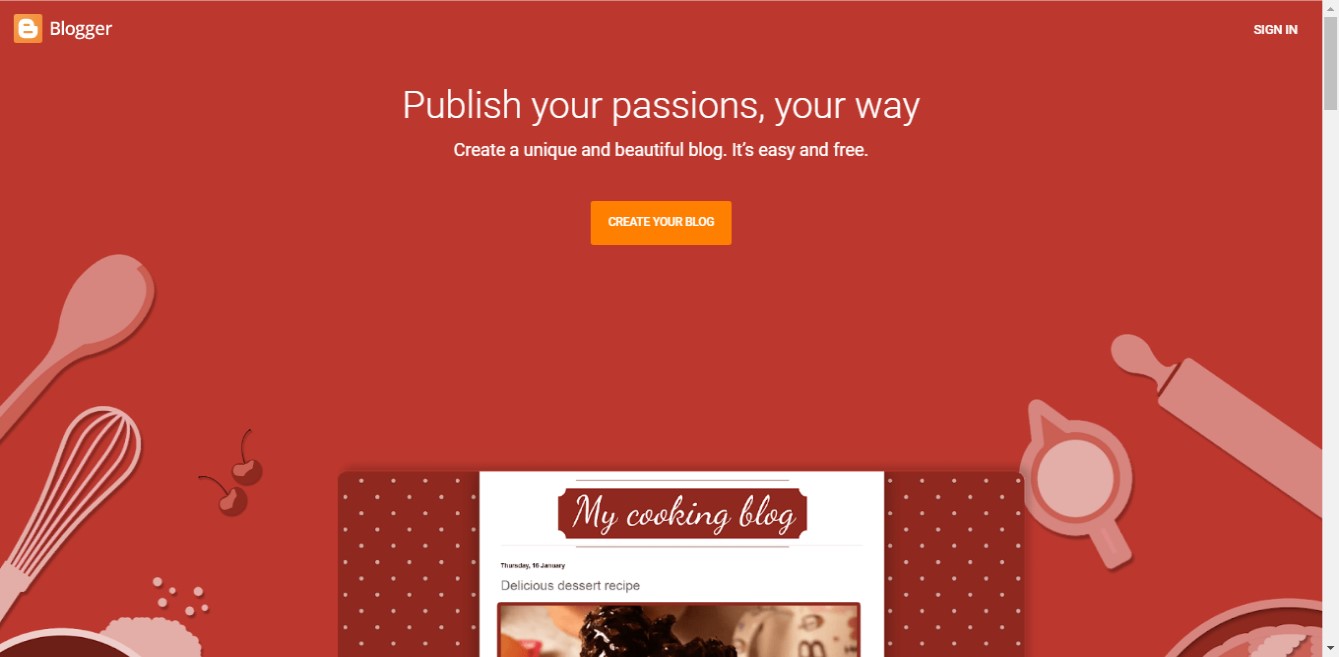 You can count on Google to give you a free alternative with somewhat similar features for everything under the sun. And when it comes to blogging, Google comes with Blogger.
It is a simple (and free) way for individuals interested in occasional blogging to run a blog with little effort. You can monetize your blog, tweak things here and there, and check traffic stats. The biggest advantage of Blogger is that it is a part of the Google ecosystem. And if that gives you the satisfaction of being in safe hands, Blogger is the way to go.
Who should use Blogger?
If you are looking for ways to blog as and when you feel like, without hosting, template selection, or customization hassles, you can go with Blogger.
3. Soup.io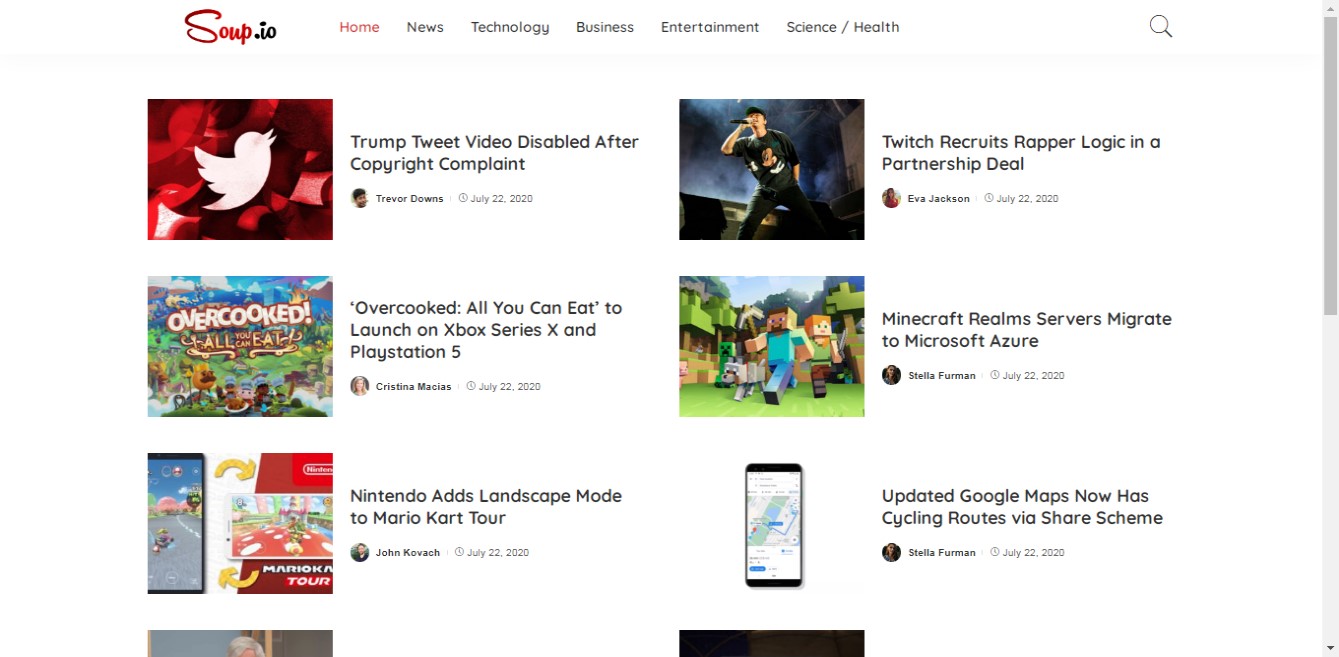 Soup.io is a microblogging platform that mirrors Tumblr in its interface and user experience. You can create content, import content from other social media platforms, join communities, post in these communities, and even share your post directly to Facebook. Now that's a lot that you can do. And this ad-supported platform is free to use. You cannot monetize it, but you can sure express yourself if that is what you are looking for.
Who should use Soup.io?
Soup.io is the ideal platform for those who are looking for micro-blogging in its simplest form. Don't compare it to big shots (like WordPress), and you'll find it just fine.
4. Medium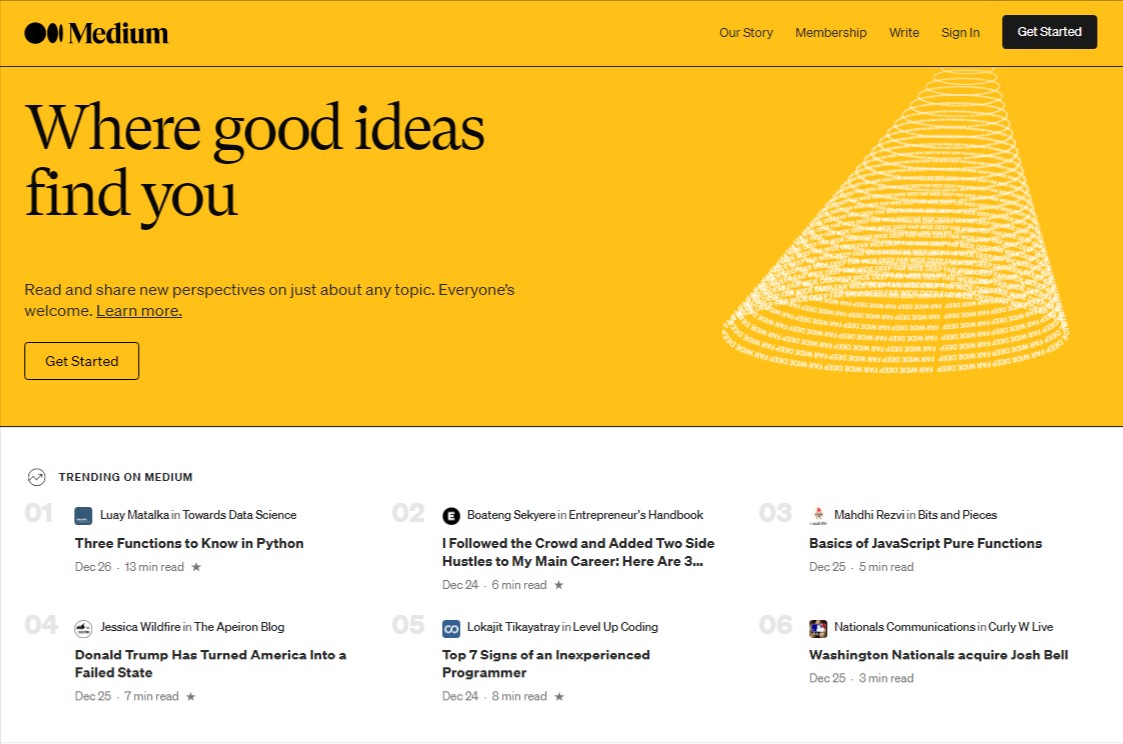 If you are looking for quality over social interaction, Medium is the platform for you. You can publish your blogs on Medium and grow your readership base. Though it does not offer Tumblr like features to indulge with other users, it is ideal for serious bloggers.
With Medium, you can also import already published blogs from other platforms. It also offers you a monetization option with the Medium Partner Program. All you need to take care of is that your content shouldn't violate any regulatory requirements.
Who should use Medium?
Writers, bloggers, and journalists looking for a way to present their quality in a simple format and with no bells and whistles can use Medium.
5. Mastodon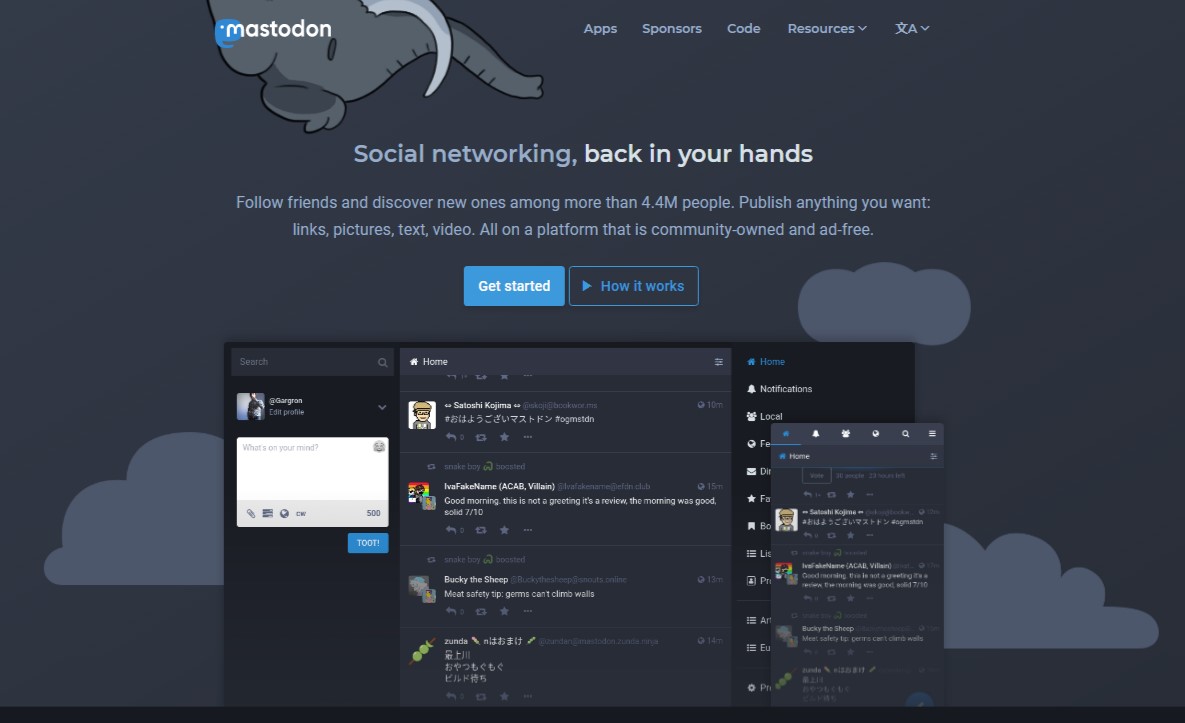 Mastodon is an ad-free social media platform that is a mix of Tumblr and Twitter. You can post content and get likes, shares, and comments. And you can do the same for the content posted by other creators. But like Twitter, you have a word limit (500 characters).
Also, it is free, non-profit, and anti-capitalistic in its approach. This means you cannot make money off it. It is purely for the pursuit of content sharing and gathering a following.
Who should use Mastodon?
If you are looking for something Tumblr-like but with a few features of Twitter (like toots instead of tweets!), you can go with Mastodon.
6. Posthaven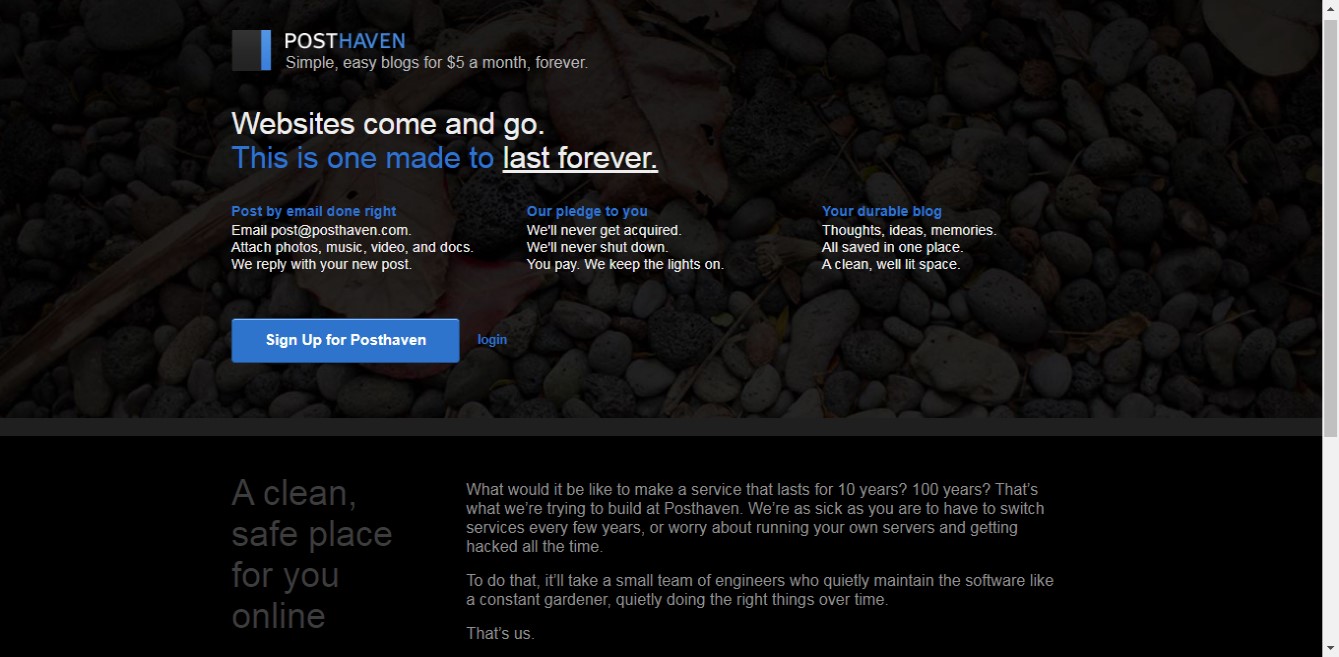 Mergers, acquisitions, and shutdowns are common in the business world. But if you don't want to worry about your blog suddenly going down one day, you can trust Posthaven.
They explicitly state that it won't ever get sold, go down, or get acquired. Other than that promise, Posthaven also offers a balanced set of features. These include email notifications, password-protected blogs, and even video and audio content that can be added to posts.
Who should use Posthaven?
If you seek a promise of longevity and a minimalistic and balanced set of features, you can trust Posthaven.
7. Typepad
If you can type, you can use Typepad. That is the only skill you need to have. For everything else, Typepad offers you assistance and features.
You can customize your blog, choose to run ads, monetize it (or not!) and share it on social media to grow your following. Typepad is a hosted solution. And they have a Showcase where they promote blogs, which can give you more exposure.
Who should use Typepad?
If you are looking for a no-fuss solution where the backend is handled for you, Typepad is a great pick.
8. Ghost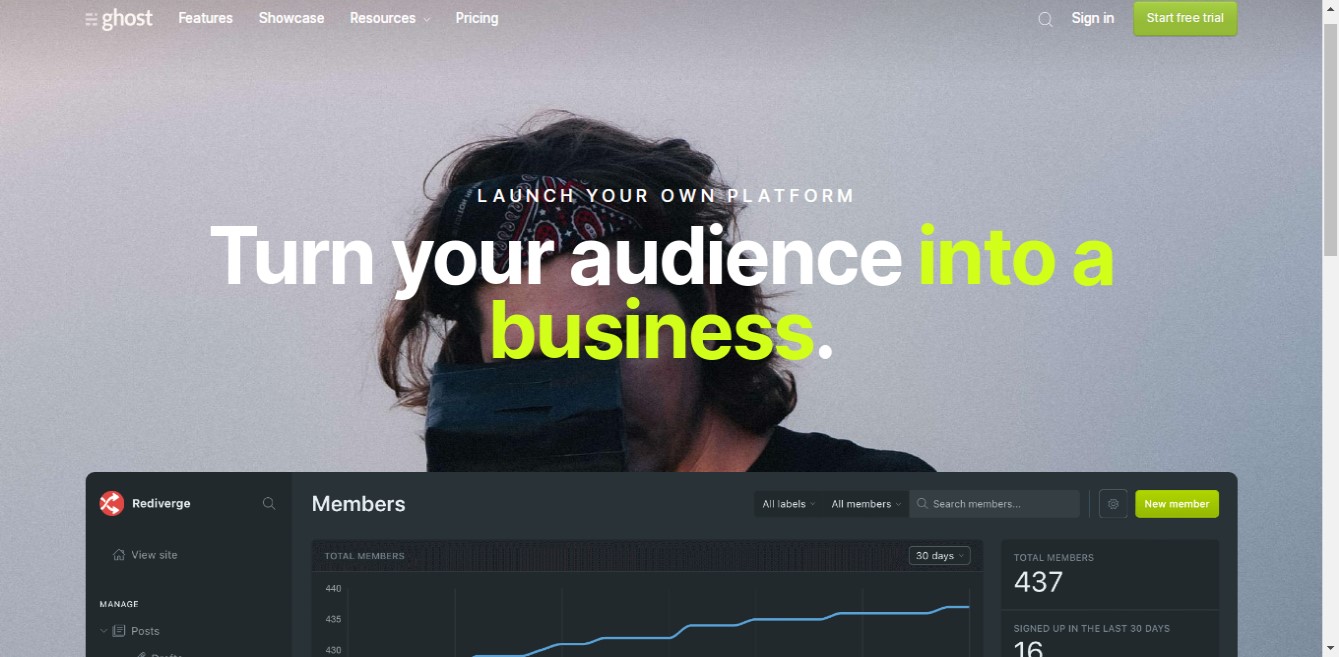 Ghost is an open-source blogging platform with a markdown editor that you can use to create and publish content. You can start your blog and then build an online community. There is no way you can follow other bloggers on Ghost, and you have to work your way to create a reader base.
But if you want to use your blog for something more than just as an outlet for your thoughts, Ghost works great. You have complete control over your blog and its content. And you are truly in charge. You can go for a self-hosted version or get Ghost(Pro), which comes in at $29/month.
Who should use Ghost?
Bloggers who want to pursue serious blogging with no distractions in the form of plugins or templates should pick Ghost.
9. DeviantArt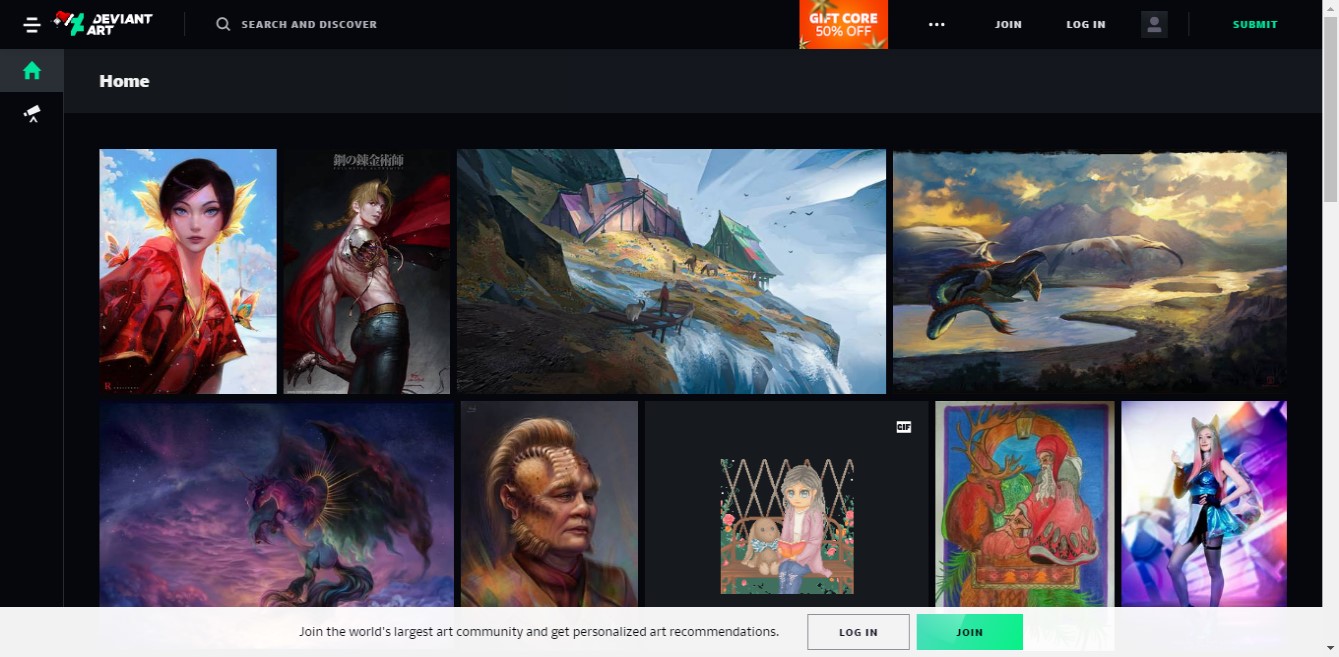 Tumblr is a platform that lets you express yourself in the form of words or art. But if you are looking for an only art-centric platform, you can use DeviantArt.
Launched on August 07, 2020, DeviantArt is an American platform. Artists, photographers, and videographers can indulge with an online community using the platform. You can sign up for free. And also, get paid membership later to get rid of the ads on the site.
Who should use DeviantArt?
People who are looking for a more art-centric platform should give DeviantArt a try.
10. Pillowfort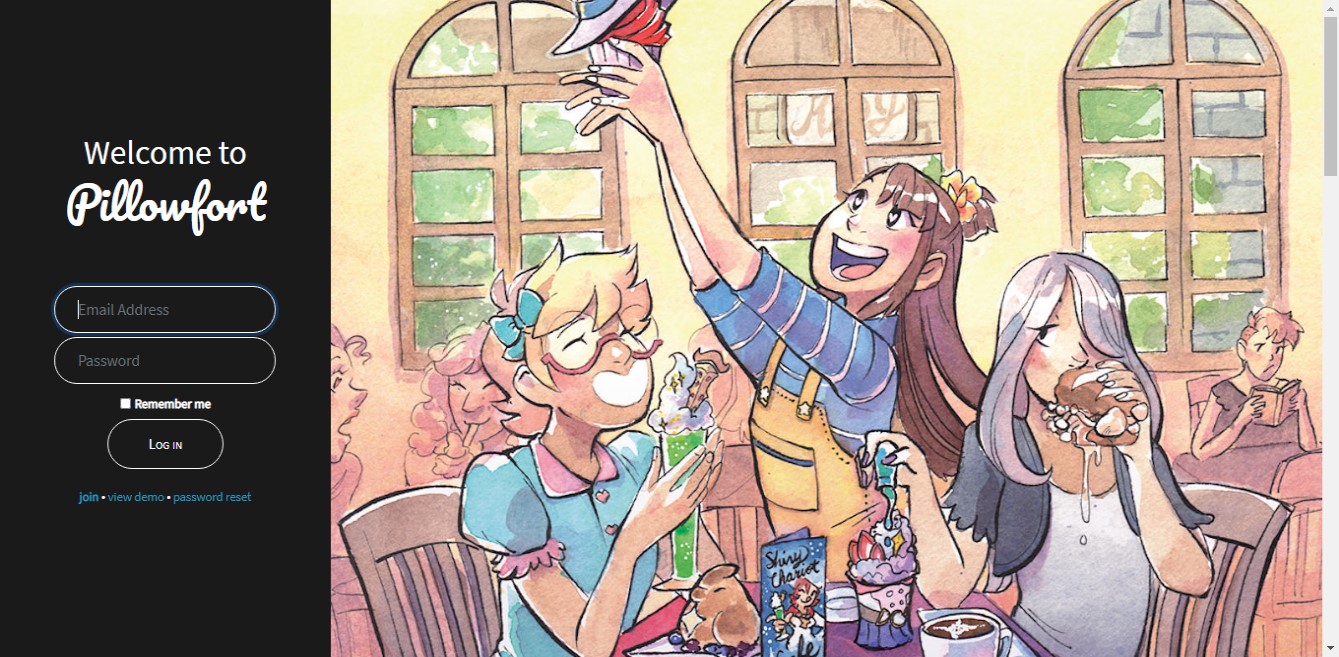 Pillowfort is a true copy of Tumblr. If you know how to go about your way on Tumblr, congrats! You've learned everything you needed about Pillowfort too.
The only difference worth highlighting between the two platforms is that Pillowfort allows NSFW (not safe for work) content. Tumblr, on the other hand, won't allow adult content.
Pillowfort is currently in the beta phase. But you can join via paid registration. You'll have to pay $5 to join. And then you can start sharing content and building your community.
Who should use Pillowfort?
If you are looking for a platform that mimics Tumblr in every way and yet allows adult content, go with Pillowfort.
Which One To Use?
Tumblr is a unique social media platform with an ardent community of followers. But if you want something more than what Tumblr offers, you can pick one of the ten alternatives that we have mentioned.
While all the platforms mentioned in the list are suitable for different types of blogging needs, WordPress is a platform that stands out. It is an open-source CMS that can be used for anything and everything. And if you are serious about blogging, you should launch your blog on WordPress.
You can explore the WordPress hosting plans that we offer at SeekaHost. No matter what package you choose, you get one-click WordPress installation, weekly backups, and guaranteed up-time.
All these features will make sure that all you have to do is focus on blogging while we take care of the rest.
Register your domain name and get hosting now to start blogging with WordPress.