UK Business Web Hosting Plans: Everything You Need To Know
87% of all retail purchases in the UK are done online. In fact, the total value of the e-commerce sales in the UK is estimated to be over 500 billion British pounds. More and more people are increasingly turning to the internet browsing on shops, product reviews, and price comparison websites; all in a bid to get the best deals when shopping.
Now, does your UK business have an online presence? Does your website rank on the top pages of major search engines? If not, chances are that you need to relook into your website design and business web hosting plan. Luckily, you don't have to go very far, SeekaHost is here to help you out. Our UK business web hosting package is the magic pill that'll see you establish a robust online presence, closer and nearer to your target market.
It doesn't matter what kind of business you're into, its size or services you offer; every business can capitalize in digital marketing and one way of doing that is picking the right web hosting service provider.
Why should you trust SeekaHost?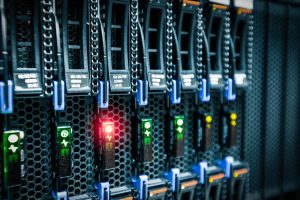 This is our best year offering safe, secure, and affordable web hosting to UK businesses, having ventured into this early in 2000. As such, this gives us a unique understanding of so many factors. For instance, we understand only too well the value of timely and prompt tech support, we know what it means to build a brand reputation and guard that reputation, and so on so forth. Each time you're picking our SeekaHost business hosting plan, you can rest assured that you're working with a competent team that includes web designers and experts who'll help your site get top ranking.
Our business web hosting packages are further split into 4;
Basic; for only £5.99 a month, the Basic Hosting comes with 10GB of Disk Space and 100GB Data Transfer. Unlimited email accounts.  It's recommendable for small businesses that can do with 5 Domains or less. If you run a blog that you regularly update or a small business site that targets the clientele within your area then this package won't disappoint.
Standard; Standard Business Hosting will cost you  £7.49 monthly and has 10 Domains. You get unlimited Disk Space and Unlimited Data Transfer. If you pay annually, you are given an extra bonus in the form of extra free Domains. We recommend this package for small and medium businesses.
Premium; Large businesses will do well with the Premium business hosting package. It can accommodate 15 domains, you get unlimited data space, unlimited data transfer, unlimited email accounts and when you pay annually, you also get free Domains. The package will cost you £8.99 monthly
Unlimited; serious entrepreneurs, big businesses like industries that may have branches across that need to be all integrated, can pick the Unlimited Business Hosting plan. You'll get unlimited domains, unlimited emails, disk space, data transfer, plus top priority is given to you anytime you need technical assistance of any sort. While all the other packages also have tech support on standby, Unlimited Hosting accords you more priority. You can pay annually at a cost of £10.49 monthly.
All our business hosting packages have 100% guaranteed uptime, of course, unless there's some maintenance going on. But largely, our support team is always on standby 24/7, sometimes working in shifts to ensure that your sites are Live and running. We always inform you well in advance in case there'll be any maintenance related interruptions (often off-peak hours when there's little or no traffic).
Some hosts are known for tricking you into subscribing for their packages, only to alter the prices later along the way. With SeekaHost, we do not have any hidden costs or charges, our prices remain constant until the plan you've picked expires. During this time, our customer care and tech team are always on standby 24/7 on phone, email, and Live Chat. Feel free to engage us anytime and our teams will be glad to explain any queries and questions you may have.
We understand that there are free hosting pans out there and as such, we have tried to make our prices as affordable as possible. Cheap is expensive, free hosting means that you're sharing space with millions of others and sites going down or taking ages to load are common. Each of our business hosting package is affordable, safe and secure, plus you're always assured of technical support anytime you need to.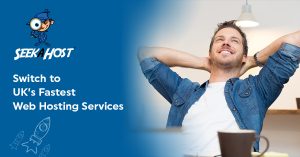 SeekaHost is your best bet when looking for a UK business web hosting service provider who's affordable, reliable, and who understands the UK digital marketing landscape extremely well. Stocking your business isn't enough, giving discounts and bonuses isn't enough; you have to give your business a robust online presence! We're your partner as you rebrand and re-launch your business to make it more visible online; SeekaHost UK never disappoints!