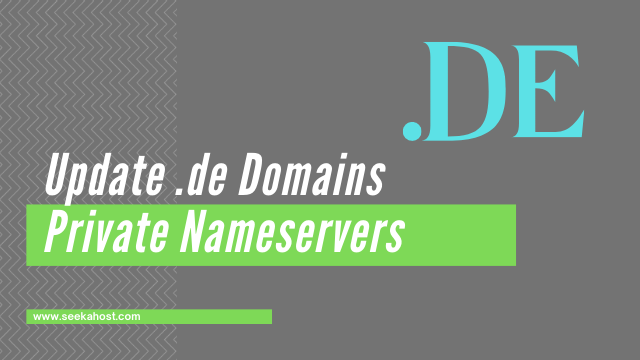 How to update Private Nameserver for DE domains in SeekaHost?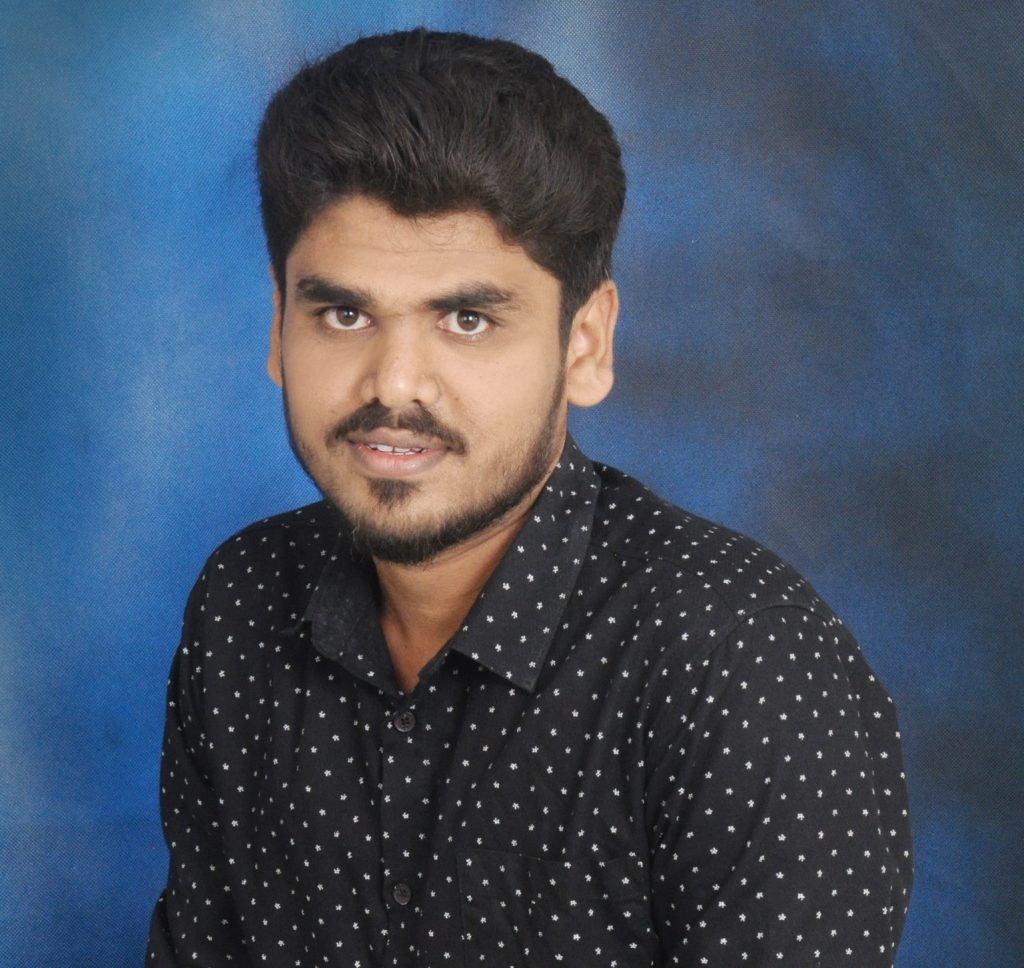 By Selva Vinoth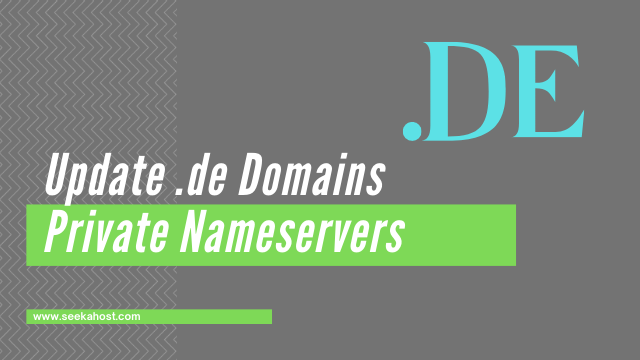 .DE domain has a different way to the registrar or update the Nameserver details in SeekaHost and also currently it's possible to registrar only with IPv4 address. Meanwhile for updating the Nameservers of .DE domains you should have two unique IPs for your Nameservers and also at least one of them should be connected with IPv4. In the below steps, we will be guiding you to update the Nameservers of .DE domains in SeekaHost.
Step 1:
Login to the SeekaHost Client area using your registered mail id & Password.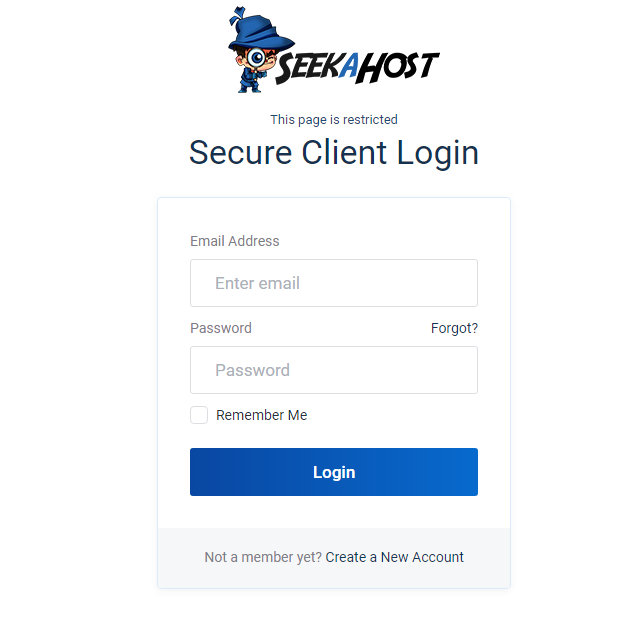 Step 2:
Once you have a login to your SeekaHost account, you can see the below page in which you have to select the Domain option to proceed further.

Step 3:
On the page, you have to find the .de domain and select the manage domain to update the Nameservers of your domain.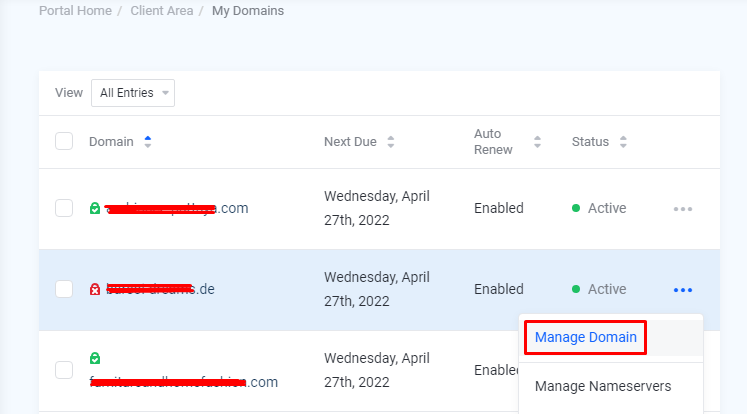 Step 4:
Here just you have to click the Nameserver button and it will navigate you to the custom nameserver page.

Step 5:
It's the last step, here you can choose Custom Nameservers and enter your Nameservers in the below-mentioned format and click the save changes button, and also the changes can take up to 24 hours to propagate.
IPaddress–ns1.yourdomain.de

IPaddress2–ns2.yourdomain.de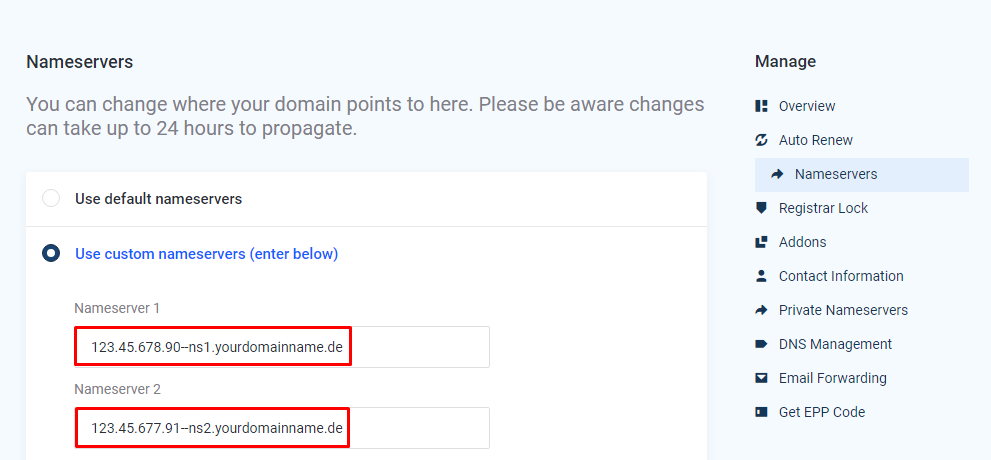 If you are a registered user in SeekaHost and have any queries to be clarified or issues to be sorted, you can raise a ticket through the client area dashboard or email to [email protected] For immediate interaction or guidelines, contact our support team available in LiveChat at the right bottom corner of the website.